Queen Shereen calls Chico B a default Monarch
- said he should not have been allowed to participate in 2016 VG Calypso Competition
ROAD TOWN, Tortola, VI- A song-Outsider, which was recently released to the public by Virgin Gorda Calypso Monarch, Vincentian- Roland O. Vieira aka Chico B, calling for unity among the expatriates and the natives, has opened a can of proverbial worms, with a veteran Calypsonian, calling him a Monarch by default.
According to Queen Shereen, Chico B should not have been allowed to participate in the competition last year as he was not residing in the territory for two years at the time.
Virgin Islands News Online sought out all parties involved via telephone interview on Saturday March 11, 2017.
According to our information, the problem started when a conversation ensued after Chico B was crowned, and was expected to compete again in the Calypso final in Tortola, which he did not and only participated as a guest artist. Chico B said he was halted in his tracks when a calypsonian that he only wanted to refer to as "Queen" told him "shut your blasted mouth when you are here in people country you have no say," and that he was only there for the money. 
"It was a very emotional thing for me to experience, somebody who is supposed to be my friend. So I just put pen to paper and write my song," he said.
He informed that at the time he was in the territory for a year and six months and claimed that he was told that the time frame was one year.
Bring your A-game!
Chico B, who intends to defend his crown, is questioning the real reason for his eligibility being questioned.
"I don't see why my eligibility should be a big question, I don't know, if they see me as a threat or what, all the calypsonians have to do is come with their A game."
Rules needs to be adhered to
Former Calypso Monarch and Virgin Islander Shereen "Queen Shereen" Flax, who said she will be competing in the upcoming competition, despite having to share it with "the VG Monarch by default" stated that her issues lay with following the rules, and the Monarch having a level of decorum and speaking positively be it on social media or otherwise of the Virgin Islands (UK). 
"I am not against any person who comes to live in the territory and make the BVI their home from being involved in calypso, but we have rules and regulations and those things need to be adhered to," the outspoken Calypso veteran noted.
According to her, in other countries one has to be a passport holder to participate in calypso, and while it is a fact that they have bigger populations so the pool of calypsonians will be much larger, the challenge that she has, is other people had to wait until they made that two years to participate in the BVI, and others had been denied for that reason.
"So why should an exception have been made?" she questioned.
No beef with committee
"It is about the integrity of our country, what are we really doing? I don't have a beef with the committee because I am actively involved in assisting them with the calypso show for this year. I have been behind the scene, giving advice, but I call a spade a spade," Queen Shereen said.
VI not perfect
The calypsonian added that it is nothing new that calypsonians don't receive pay in some cases immediately, but while no one else made it an issue, the reigning monarch blasted the VI, for taking so long and hindering him from doing what he planned on doing with his winnings, a claim, Chico B denies saying that he was very patient and was in contact with the committee during the entire process. He said they were given their winnings in January of this year.
"I will not sit back and allow anybody, to call down the VI within reach of my hearing and I sit there or stand there and not defend the VI. The VI might not be perfect, but we are not all that bad if persons are flocking from all over the world to come here to work and to live and to visit."
She said for her calypso is not about the money, but about sending a message, her passion, and keeping the culture alive. 
Don't let it happen again
Queen Shereen urged the VG Easter Festival Committee to stick to the rules.
"If you don't stand for anything you will fall for anything…it should not be allowed to happen again."
Exception was made
Chairperson of the Virgin Gorda Easter Festival Committee Sasha D. A. Flax explained that to take part in the calypso competition an expatriate must be residing in the territory for two years.
However, she said Chico B was allowed to participate regardless of not being in the territory for two years.
"We had a bit of a disconnect last year with it but we are on track now, so its two years. What happened was the current winner wasn't here for two years and we gave him a chance to participate, but now we are in the same application as the Virgin Islands Festivals and Fairs Committee which we should have been on," she remarked.
All calypsonians were fine with the decision
Flax, in response to the ongoing friction between the two calypsonians, said all the calypsonians were aware and did not object to Chico B taking part.
"But that isn't an unease because we met with the calypsonians and everybody was fine with the application, we went through the whole application with them," she pointed out.
Meanwhile, Queen Shereen's issue with Chico B was first brought to the fore in an interview with Paul A. Peart aka Gadiethz on the International Morning Ride Show on ZROD 103.7 FM on Friday March 10, 2017.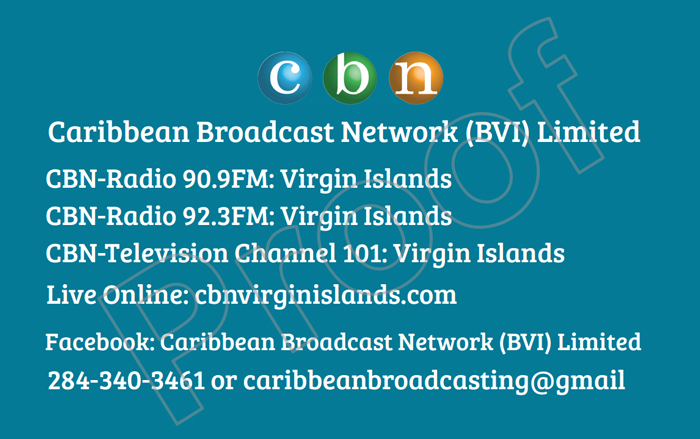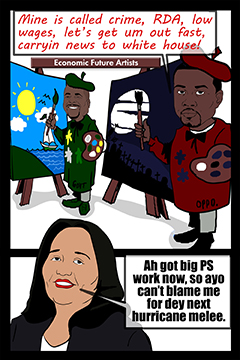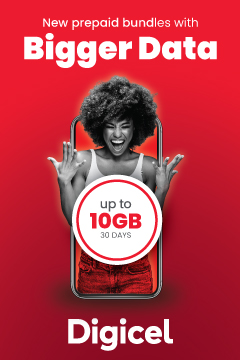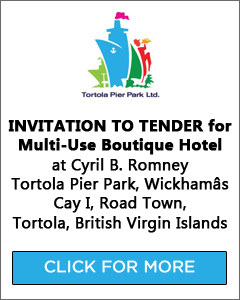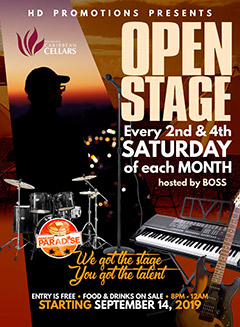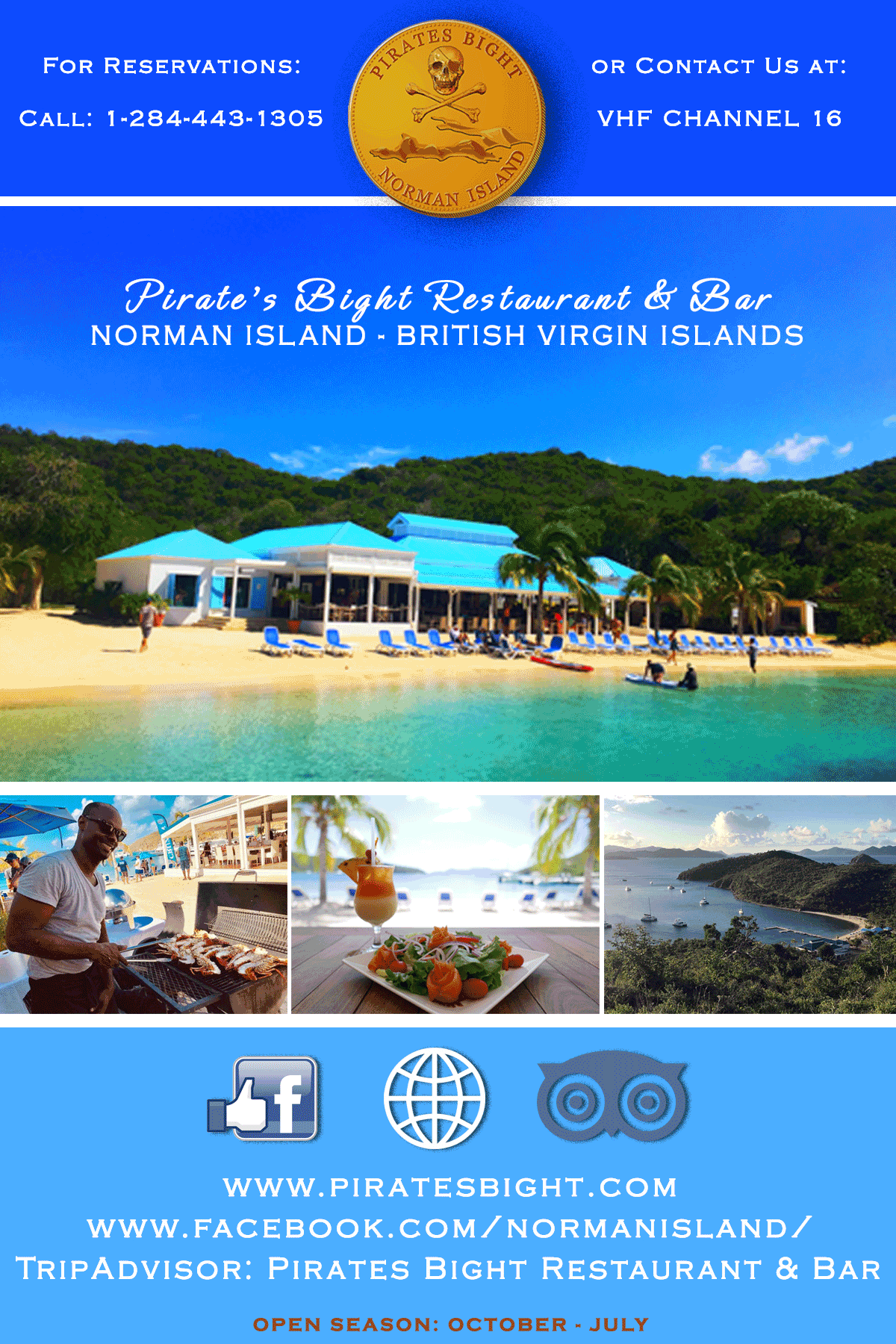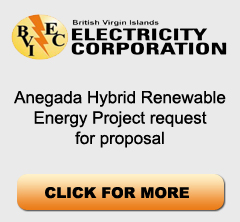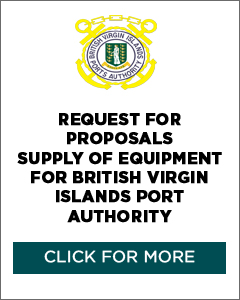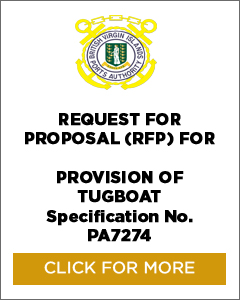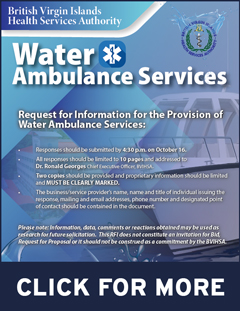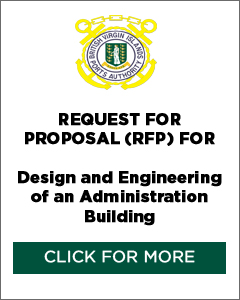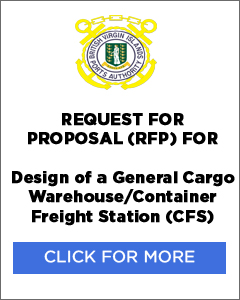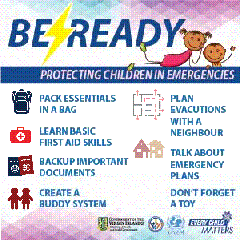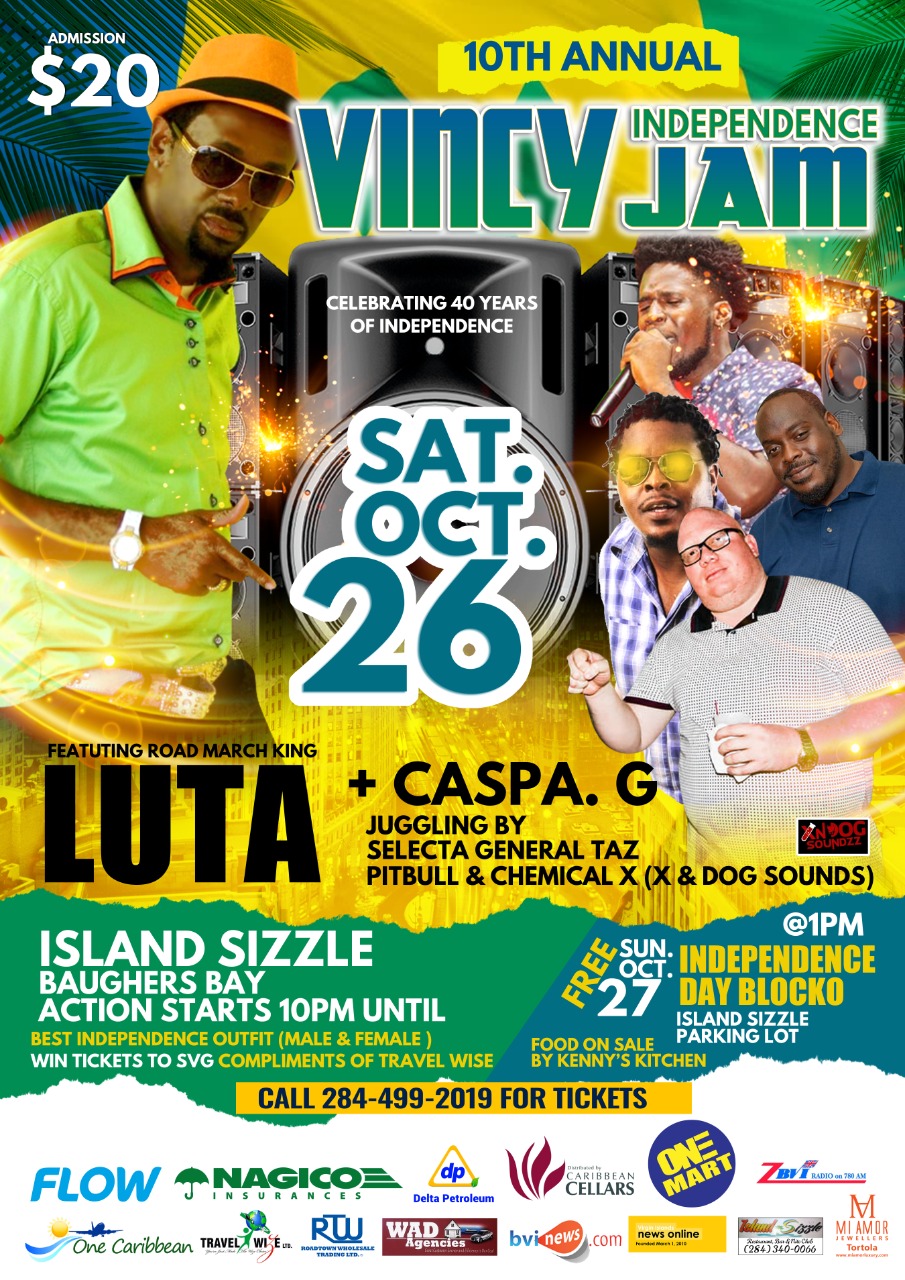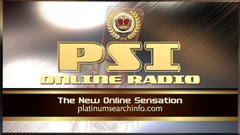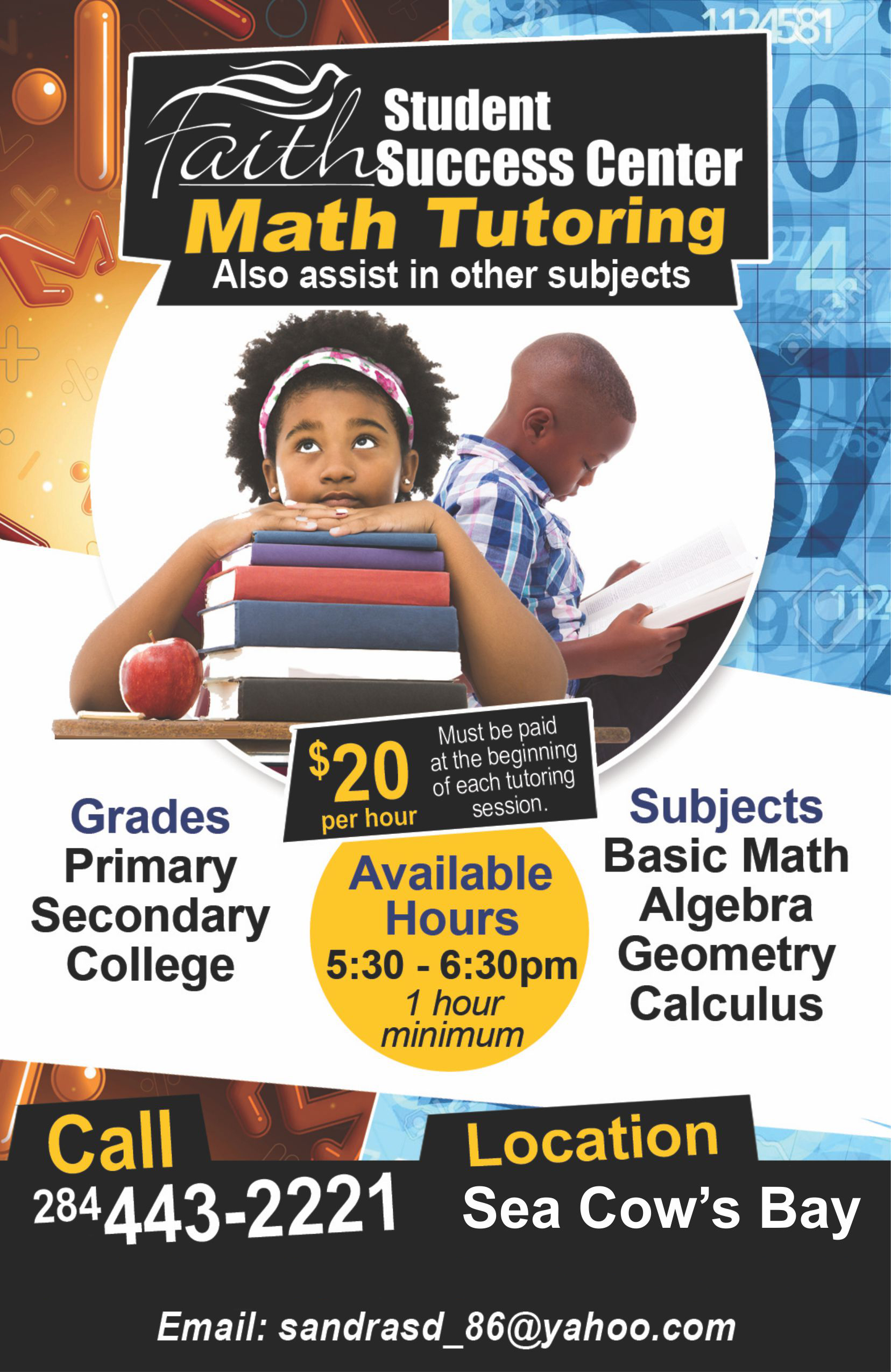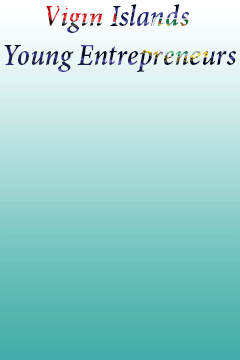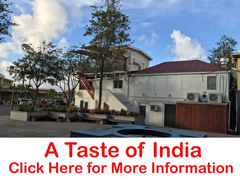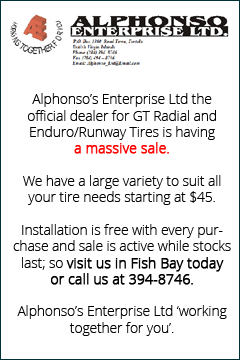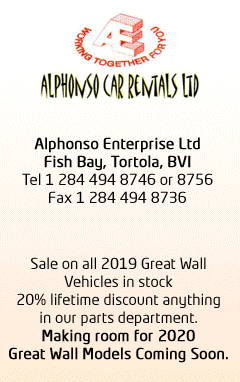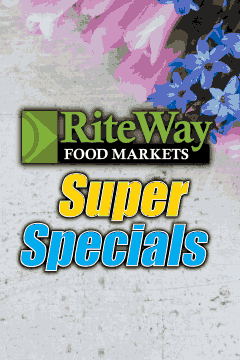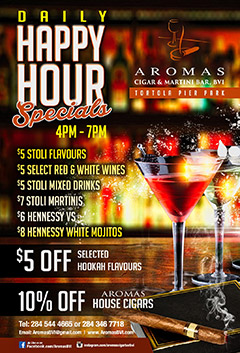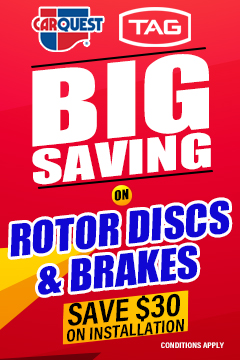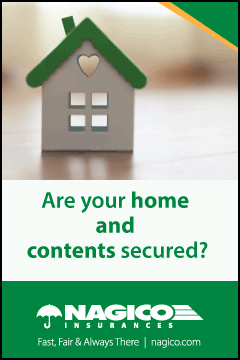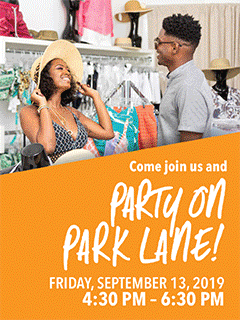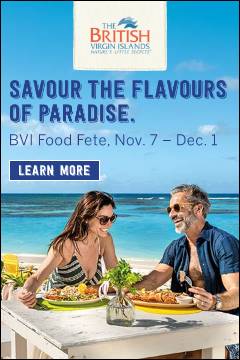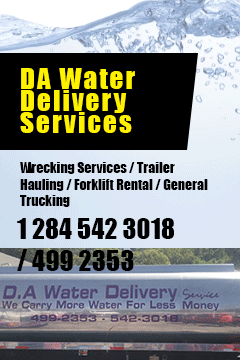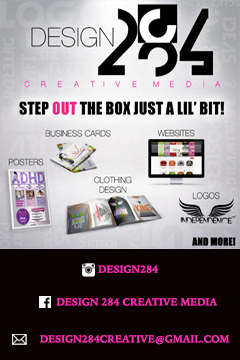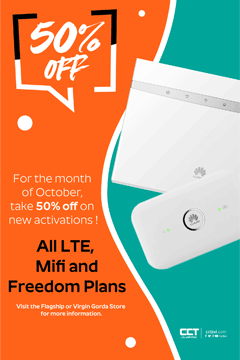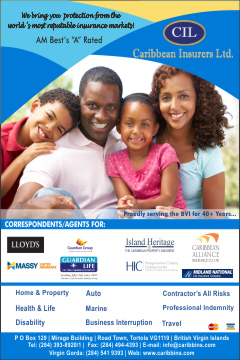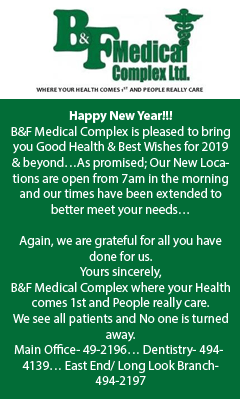 Disclaimer: All comments posted on Virgin Islands News Online (VINO) are the sole views and opinions of the commentators and or bloggers and do not in anyway represent the views and opinions of the Board of Directors, Management and Staff of Virgin Islands News Online and its parent company.