Combating Corruption in Administration, Legislation, NASH & NHIS
AC Frett - BVP (Truth for the Youth)ā€¦ Saturdays 6pm ā€" 7pm on ZROD 103.7FM & ZVCR 106.9FM
By Alred C. Frett

A Mission to stop Leaders from wasting Young Lives & Golden Opportunities??- Many of you remind me that I spoke of ā€˜running for Officeā€™ and then went silent on the matter ā€" You are correct that I am not eager to do soā€¦ Even with all the attacks, my personal life is a good oneā€¦ However, my pain comes from seeing the wanton destruction and disenfranchisement of our children by the enforcers of systems and slave laws designed to hinder and not to help.
If our parents and grandparents had been by the courthouse on Friday morning they may have thought the large gathering of young men and women in shirts, ties and pretty dresses was for some grand social occasion like church or funeralā€¦ It would sadden them to know that these young people or their friends were there to face court charges that could ruin their lives forever.
According to these young people, even in this age of phone, fax and internet, they are required to be there in person, session after session, from beginning to end no matter the charge or whether or not their case is scheduledā€¦ Sadly, instead of leaders seeking to prevent such wasted time and lost opportunities they are anxious to silence or destroy anyone that dares to expose these flaws.
A Movement from Status Quo towards Changes of Reality??
Instead of Freedom, we were conditioned to accept and comply with oppression by accepting life in denial as our comfort zone - It now takes us longer to find fairness and justice than it took our forefathers to realize that freedom was worth the struggleā€¦ Ironically, although there are now more movies about slavery and discrimination than ever before, we still seek comfort in denial.
As a result we do more self-harm than our masters ā€" While they want us not to read and reason so they can remain in control, we willingly refuse to read and reason so we can pretend we are not being controlledā€¦ Our claim to be living in ā€˜Seasoned Sweetnessā€™ lacks the knowledge that too much salt is bad for our High Blood Pressure just as too much sugar is bad for our Diabetes.
Then, even as we cry out in pain and call out for relief, our inherent lack of self-respect bounces us back and forth on empty promises as successive Governments count on our ignorance and their own ability to confuse and conquer in order to establish reigns of incompetence and victimizationā€¦ They mock us term after term as we fail to differentiate between status quo and change for the better.
Often we grow despondent and say itā€™s not worth the effort but that is wrong because things are finally beginning to change ā€" A new Pope is now speaking more of reality and less of fantasy, a President is seeking peace rather than war and even the blind, deaf and dumb are acknowledgingĀ  the presence of Global Warming is due to the inconsideration and nearsightedness of mankind.
While these may be excused as big and international problems, our own smaller local problems come with their own dangers and itā€™s for us to accept or oppose slave laws that only exist to deny us the independence of thought and wordā€¦ By keeping successive generations in perpetual mental slavery, via promises of undelivered rights and freedom, they progress while we regress.
Will more Greed, Malice & Incompetence ever relieve the Needs of our People??
As victims of schemes designed to benefit the rich, they block and deny locals their natural rights and opportunities to make an honest living in their own homeland and relegate us to crumbs from their trickle down tablesā€¦ Even then they chastise us for begging thus forcing us into becoming criminals, further allowing them an excuse to lock us up and waste our lives.
We have seen this from Labour to Education to Health and I say this not just as someone who has been attacked and sacrificed time and time again for trying to provide quality health care for our people but because it is trueā€¦ We see this when Health Services Authorities and National Health Insurance Schemes promise full cookie jars knowing all they will deliver are our empty purses.
This is not to say that our people are not in need of National Health Care ā€" they are - and records show that before being removed from office I had already initiated new district clinics, a main public hospital and measures for such medical improvement... However, as you have seen, subsequent incompetence has left these plans and efforts abandoned, distorted and unfinished.
Furthermore, byproducts of the resulting confusion appear as wasted time, money and secret plans to use public funds from a forced insurance scheme to finance mal-managed and mal-planned health authority and hospital that not only appear incapable of providing required health care for BV-Islanders but suggest the potential for financial abuse of public funds.
Maybe they see their practice of the willful and malicious blocking and even capture and rehiring of work permit staff from other private health care providers as their method of destroying others so they may survive but this simply exhibits the level of corruptionā€¦ Such unscrupulous behaviour also fosters internal distrust, further resulting in more non-productivity and corruption.
We have already heard of unthinkable public health charges being imposed on minors and seniors in defiance of traditional BVI customs and WHO suggestionsā€¦ Again, such drastic regressive steps as hopes and means of pushing their dead elephants uphill, send clear messages that it will be foolhardy anyone, at anytime to trust their integrity or believe in their words.
Remember, their systems require employers and employees to pay what they cannot afford on the promise of accessing services that are unlikely to existā€¦ Such an open attempt to force a non-valued insurance on the backs of poor people in an attempt to provide cover for an incompetent Authority, money guzzling hospital and a piggy bank for political squander will bring no help.
Social Security has already taught us the difficulty in collecting contributionsā€¦ Furthermore, while we are trickle down, even Obama with vast US resources found such schemes to be unworkable and, although he changed to accommodate reality there is still immense resistance to the improved ObamaCareā€¦ This has now generated threats of shutting down the US economy.
Is it so hard to believe that working Together we can make a far Better Difference??
The needs of our people for employment, education and health care are very real and while most of us may be reluctant warriors, together we can make a good difference - If we truly had the will we could surely find a way that is not based on greed, malice, corruption, incompetence amd all-out deviousnessā€¦ Maybe the time has finally come to let your Strength be my strength.
PS:ā€¦ I will continue addressing some of your Questions & Comments on Live BVP Radio Programmes Ā Ā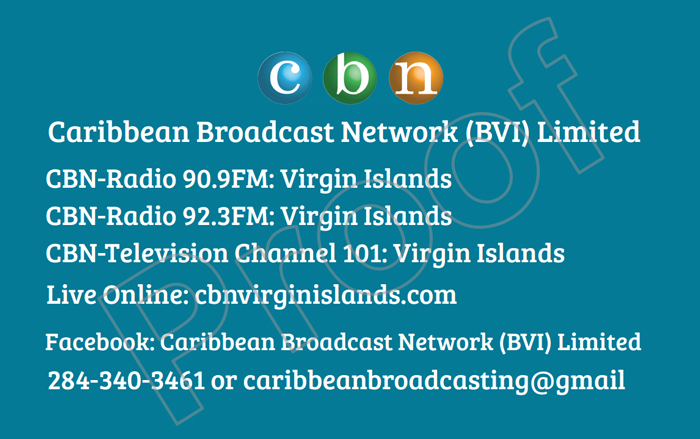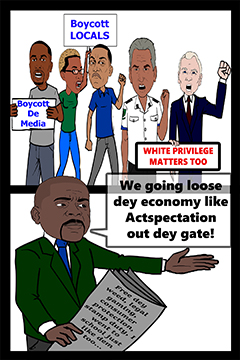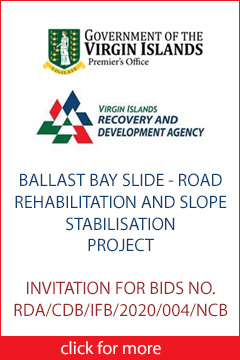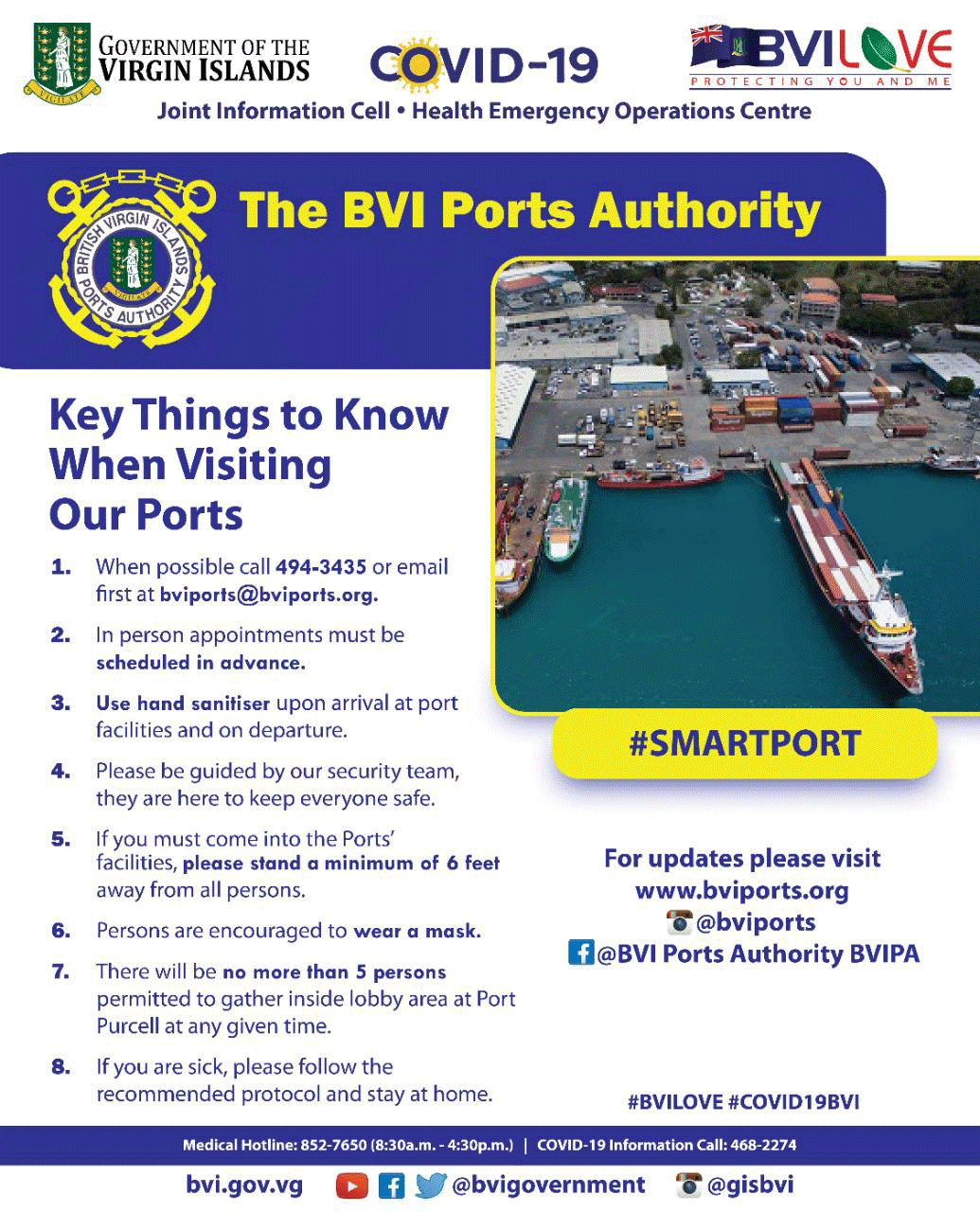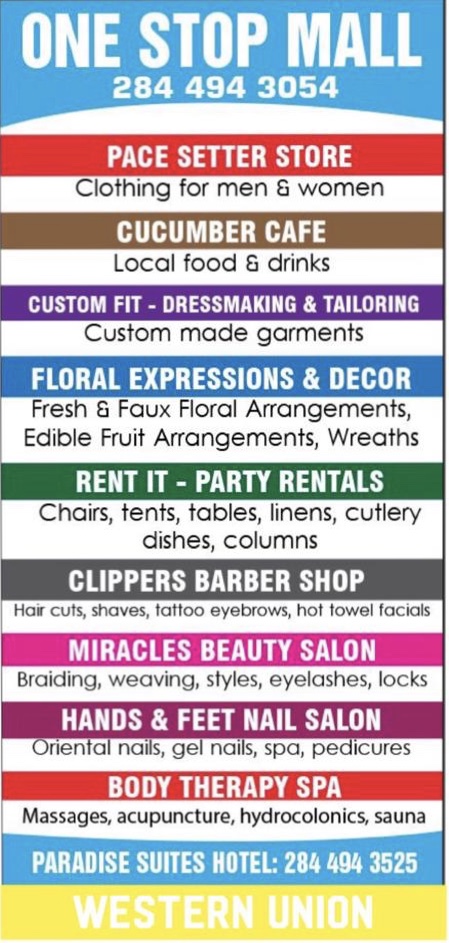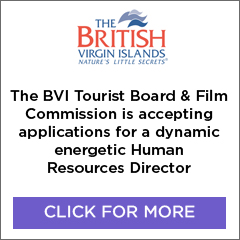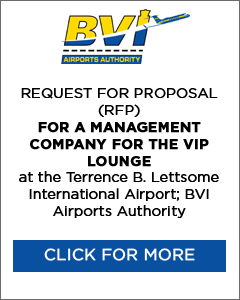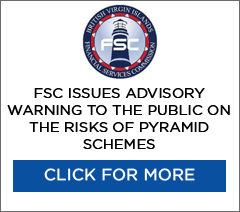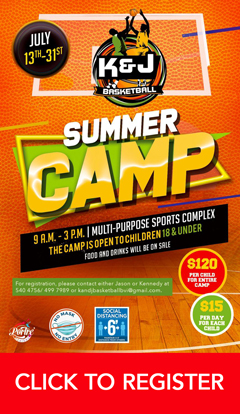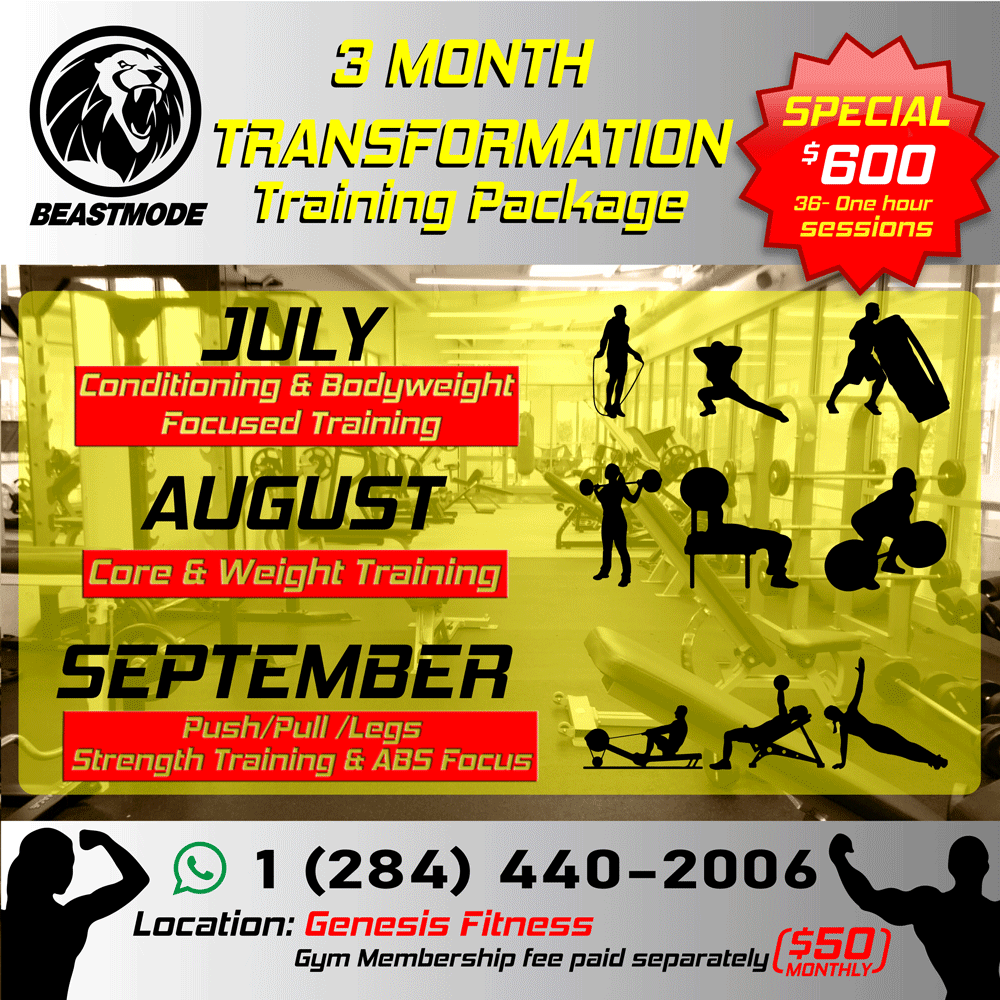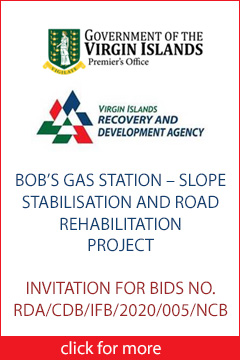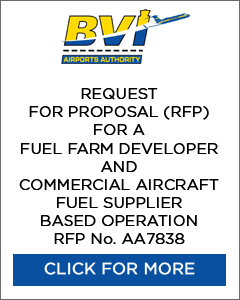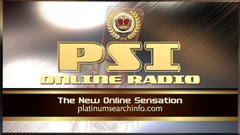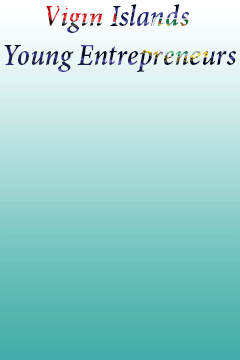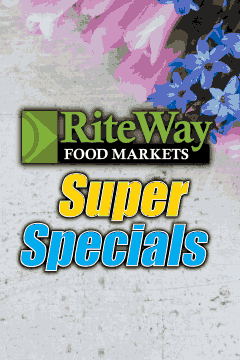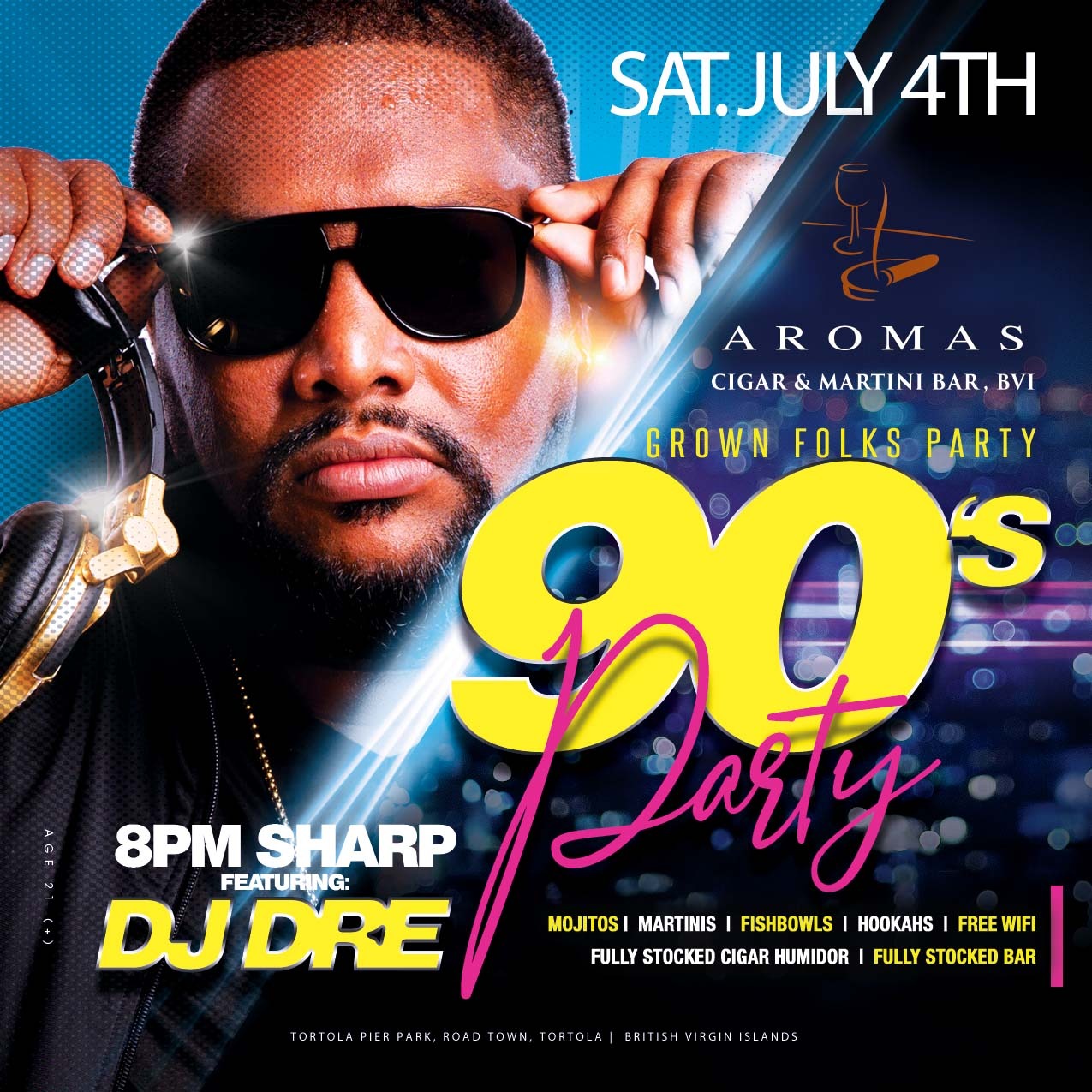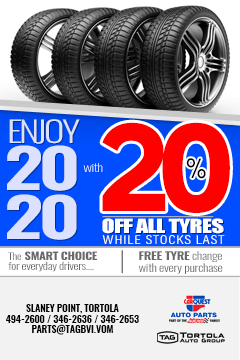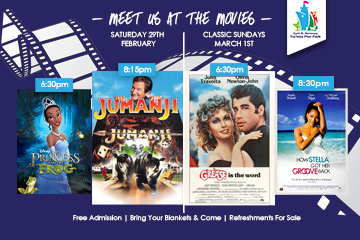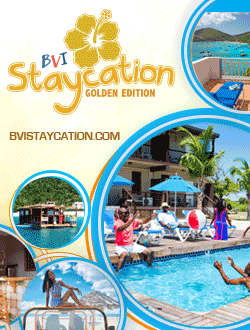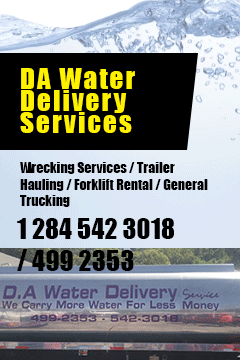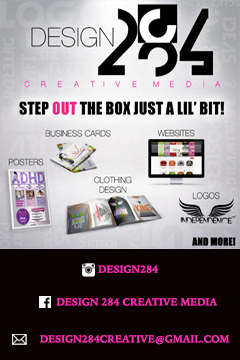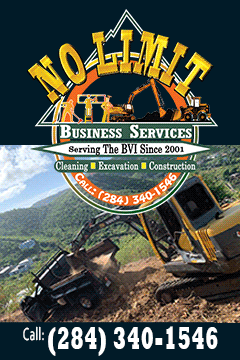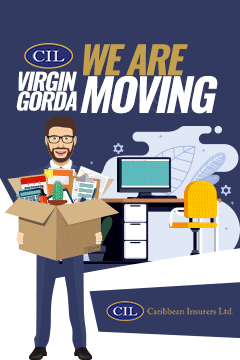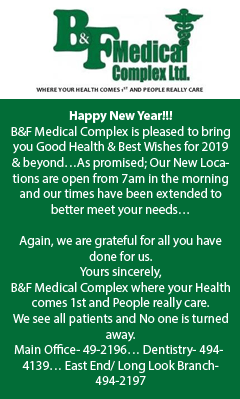 Disclaimer: All comments posted on Virgin Islands News Online (VINO) are the sole views and opinions of the commentators and or bloggers and do not in anyway represent the views and opinions of the Board of Directors, Management and Staff of Virgin Islands News Online and its parent company.