'After 2 years in office, NDP straight out failing the people'- Businessman
- Majority VIslanders believe NDP Government has 'lost its way'
ROAD TOWN, Tortola, VI- On November 7, 2011 the National Democratic Party (NDP) of Dr The Honourable D. Orlando Smith claimed a decisive victory at the polls over the then ruling Virgin Islands Party (VIP) of Hon. Ralph T. O'Neal, OBE. The NDP had lambasted the VIP government and had promised to fix the economy while being better listeners to the people.
Two years in office and it seems that the promises to the people are still promises and this has already caused many of its supporters to become increasingly frustrated, to the point that many want to see the back of the NDP at the next elections.
"You don't have to do any survey or anything like that, the reality is glaring, the NDP straight out failing the people of these Virgin Islands," a prominent businessman on Tortola told Virgin Islands News Online.
Choosing to remain anonymous, the businessman who owns and operates a contracting firm depends, like many others, on jobs from the government for continued existence. "This is not putting a stroke on the hands that is feeding you. It is time we wake up and call a nail a nail. If you keep saying all the nice things they (Government) will never see they are going wrong," he said.
According to the entrepreneur, government needs to come off their "high horse" and see things through the eyes of the layman. "If they start looking at things through our eyes, if they should just sit down and really listen to what we are saying to them they would do better."
The man also admitted that he had voted for the NDP at the last elections. "They had sounded good I tell you the truth, they had sounded truth but everything they got up on that stage and said was turned the other way and that was the mistake they made. Nothing that they promised the people did they deliver, nothing," he said.
Asked if he felt a snap election would result in a change, he said he would prefer to see the NDP spend the next two years cleaning up their mess and in his words, "They are not going back in there. They are not going back, they are a bad taste and it's all because of the fact they don't listen to people and they lied to us."
Another had very few words to say on the topic, "We in deep (industrial language) under the NDP, they taking we lightly but this is dumb (industrial language)."
Are we better off today than we were two years ago?
A resident from Virgin Gorda was very emotional when speaking on the topic. "During elections they were asking the question, are we better off than we were four years ago; I am asking them are we better off now than we were two years ago? The answer is a big NO, NO, NO," said the woman.
She said she feels the Ministry of Education has been the only area of government to have shown some level of initiative or growth. "We have to give Myron (Minister for Education and Culture) some points." She said Hon. Walwyn stands a winning chance at the next elections.
"He would fall on the VIP or he could chose to join another party, only so," she added. "From the Premier right down otherwise fail, fail, fail. NDP must go."
NHI is to tax people – J Alvin Christopher
Member for the Second District, Honourable J. Alvin Christopher said the NDP has gotten lost and needs to pull back, refocus and see what it is the people of the Virgin Islands need. "Right now what I am hearing, from what I am seeing, and from what I know, they are not carrying out the wishes of the people at all," said Hon. Christopher. He added that based on discussions and interactions with persons across the territory, most people seem to have doubts in their minds.
He added that as is the NDP government are of the feeling that they are carrying out the wishes of the people. "They think they are doing what they think is best for the country…but I can't understand that because more people are out of work, more people in the territory are experiencing a hard time, everybody seems to be confused … so I don't know how they interpret that."
According to Hon. Christopher, of all the Ministries of the NDP Government the one that would chalk the highest score would be the Ministry of Health and Social Development. He said that being able to complete the Peebles Hospital is a high point as it was one of the many things that the people of the Virgin Islands wanted for a long time.
He was, however, critical of what the NDP Government calls the National Health Insurance (NHI). "Where we go with that depends on how they understand the wishes of the people and being able to put that into action." He said that the NDP needs to stop referring to the NHI as 'insurance' but rather a 'programme'.
"It is a health programme because what they are actually doing is adding a tax to the people to cover this programme and they need to address it from that angle. If they continue to call it insurance they are going to always have that problem that they are having."
According the Hon. Christopher, with an insurance persons look for certain benefits which with the NHI they will not get. "That programme is needed to operate that hospital," he added.
The Second District representative said that in order for the NDP government to record any bit of success for the next two years it would take them refocusing and listening to what the people of the VI are saying.
NDP have done horribly; Projects have been disasters- Natalio Wheatley
Talk show host and educator, Natalio Wheatley aka Sowande Uhuru said, "I think they've done horribly. Some of their flagship projects have been disasters. The cruise pier has not done well from the kind of presentations to the community. There was some opposition to what they were saying. They tried to push it through anyway. England had to stop the project."
Mr Wheatley also highlighted the controversy surrounding the cruise pier project. "Then you had the tender process that Royal Caribbean and the audit revealed was bias and unfair. It had a number of problems with that particular project. Articles also revealed that members of TPP were speaking about members involved. Hugh Darley came to the BVI because he wanted to own his own port and some of his partners said he was just a consultant with crayons and didn't have any experience with port development. I think it has been a disaster from the start to the finish. We still have people who are not pleased with some aspects of what's happening. Carnival pulled out. A lot of people did well when Carnival was in town. They were a partner with us for a number of years and they feel disrespected. I think that is unacceptable," Mr Wheatley said sternly.
The talk show host also pointed out the airport project as another example of where Government has been ignoring the people. "The public was not consulted enough. What the Minister basically said was that you can give your concerns about the project but this thing is going ahead regardless. I don't think that's really the way that a government is supposed to govern and they promised they would listen to people this time around but very early on we saw that was not the case."
Mr Wheatley supported the argument raised especially by Third District Representative Hon. Julian Fraser, RA that government has not put enough money into the economy. "They would say they don't have enough money but somehow or the other when they need to give out consultancies they find the money and whenever they need to do other things they find the money to do it. So I'm not satisfied with the handling of the economy. The Premier seems a bit out of touch, saying that the economy is robust, saying that there is little difference between the prices in St Thomas and the prices in the BVI. A number of statements he made makes it seem as if he's not aware of what's happening on the ground. A lot of people are hurting. A lot of people are being unemployed, can't find work or they've been laid off."
Wheatley also said the civil service has been able to retain jobs which is a good thing but the private sector is struggling somewhat. "We see businesses closing left and right and you have people being laid off so I don't know how you can say the economy is robust considering those circumstances."
On the issue of crime, Mr Wheatley said it is a major problem that government does not seem to be taking seriously. "So you haven't had any real serious initiatives to address the crime problem, which is a growing problem in the community. People are being robbed all the time at gunpoint and that's not just the responsibility of the police. As Representatives of the people you have to put forward some initiatives and programmes, even legislation to deal with crime and we haven't really seen that."
NDP doesn't care about the people- Edmund Maduro
Another talk show host, Edmund Maduro said as far as he is concerned the NDP doesn't care about the people. "They are acting like people who do not know what they were elected for. I am particularly concerned with this thing Dr Smith has with the United States where my people, because they have a green card or they might have been born in St Thomas, the United States wants to tax them here. It is barbaric. The United States cannot make laws for the BVI. From what the United States is telling us when they come here, when their people come here, even the President, we could tax them on all they own in the United States."
Mr Maduro argued that agriculture is a multi-million dollar business and noted that the Minister responsible for agriculture is doing what he should be doing.
He also said he was in favour of the cruise ship dock, but not to give the cruise ships the landward side. "The cruise ship expansion is a bankable thing because it is something that furthers our economy. We should have made sure that it's done in such a way that BVIslanders get the benefit out of the project. You don't give it away."
Mr Maduro, however, was strongly critical of the Ministry of Health. "I am very unhappy with Dr Smith and Dr Pickering. We have two doctors in there, you have hospital and you will put a man who doesn't even know how to attend to a wound to be the Minister when they have such qualified people. Doesn't that tell us the ignorance of the leadership?"
Looking ahead to the next general elections, which is still some two years away, Mr Maduro said "I wouldn't give them one percent support. I can't sit down and do stupidness. I'm going back to the polls. I have a talk show and I'm going to deal with the issues as they come up."
The expansion of the runway of the Terrance B. Lettsome International Airport also does not find favour with Mr Maduro. "One other thing it would not be a safe landing place, it shows their incompetency of the government because this is something that some of the pilots have been telling them, Beef Island Airport expansion is nonsense. They can use the St Thomas Airport until they get things right. With that plan they have a lot of people can lose their lives in a crash."
Jost Van Dyke resident, Gregory A. Callwood did have a few kind words for government since he believes the NDP has done much for Jost Van Dyke in its two years in office when compared to the VIP's four years in government.
"Overall for the BVI, I don't want to go there so I will talk for Jost Van Dyke. I'm a VIP voter… but I must give it to them that they do better for us than what VIP did. They [VIP] didn't do anything. The NDP is facing a lot of issues throughout the whole BVI but like I said I represent Jost Van Dyke. It looks like over there [Tortola] is where the problem really is."
NDP has failed to give hope- Rajah A. Smith
Young businessman Rajah A. Smith said it is always good to give the elected government a chance and have patience as they try to execute their manifesto, however, after two years he believes the NDP government has produced pie in the sky ideas and has failed to give people hope that tomorrow will be better than today.
"Our Premier continues to ignore our defaulting economy repeating how robust or economy is and how the current layoffs have nothing to do with our economy. Our Premier and his administration have increased cost on every public service, reduced import duty for big businesses with no relief to consumers and raised departure tax on our citizens. Our Premier has told landlords to refinance mortgages when people wish they had none. We are on the brink of a mortgage crisis. Several of our people have lost their homes and several are in the process of losing homes. There is no such thing as a done deal in a democratic country," Mr Smith argued.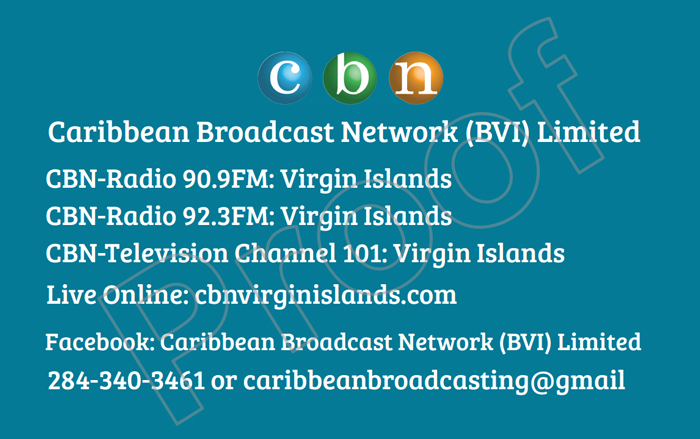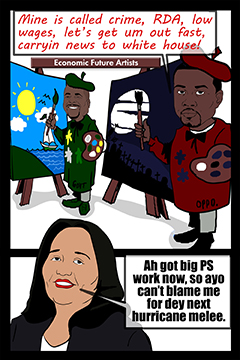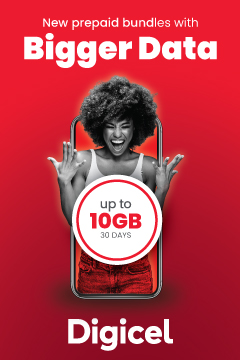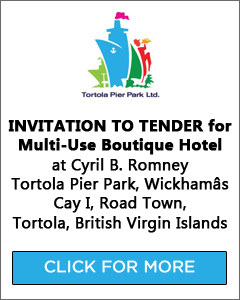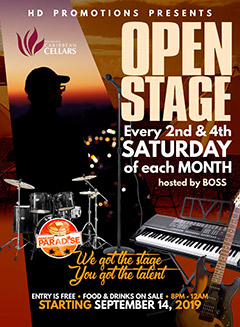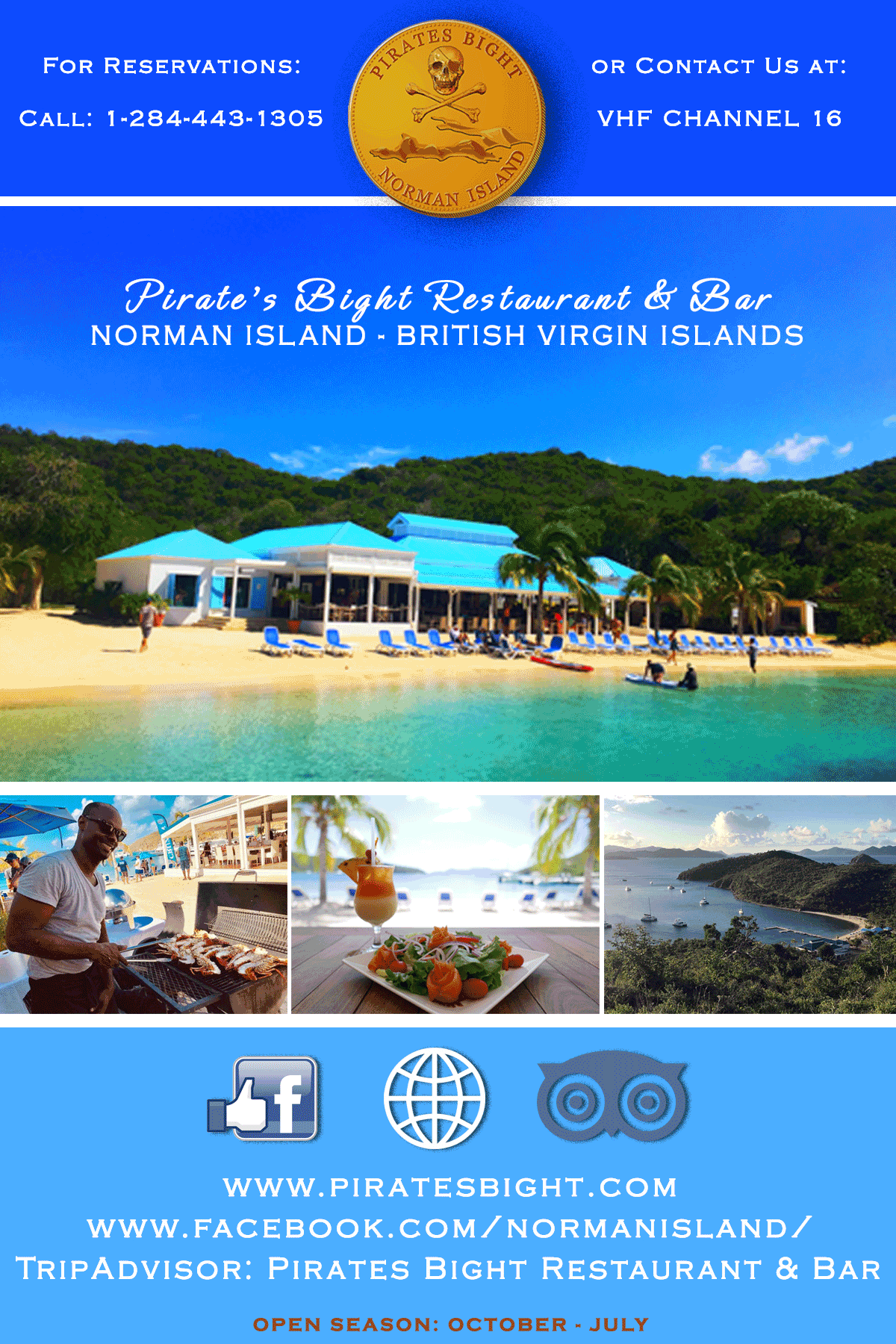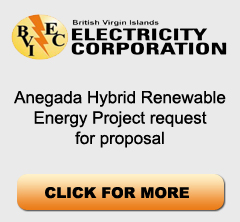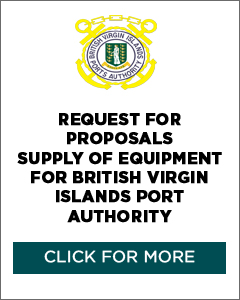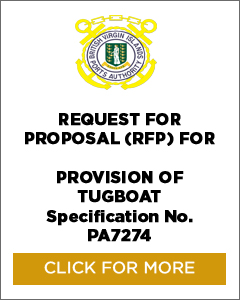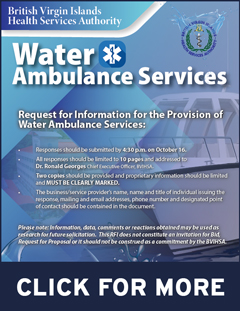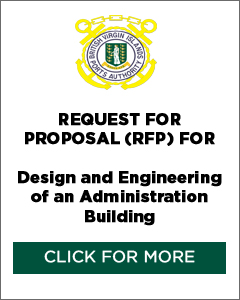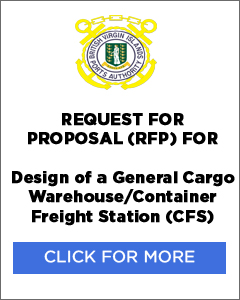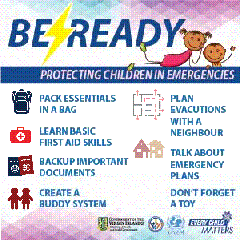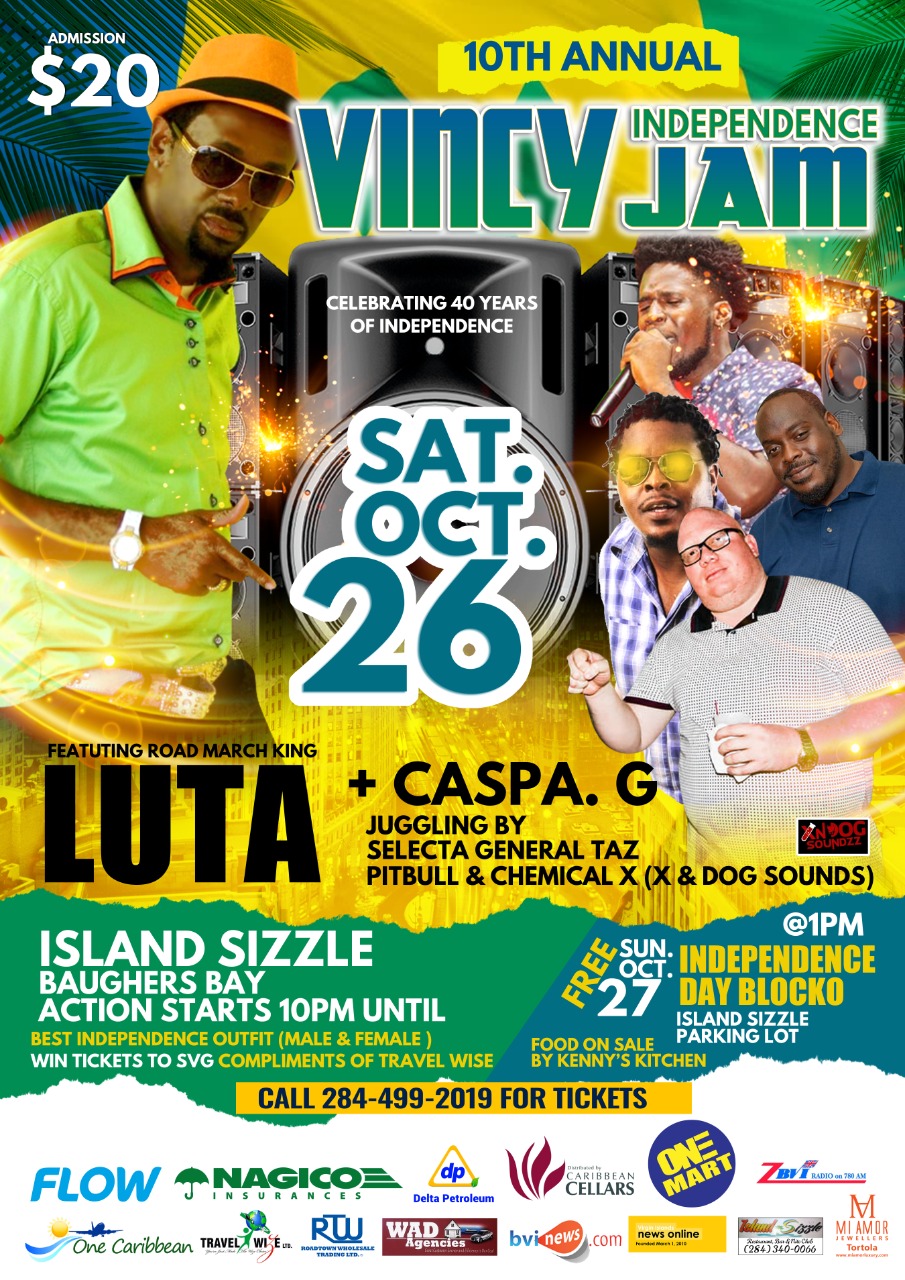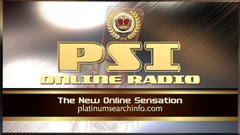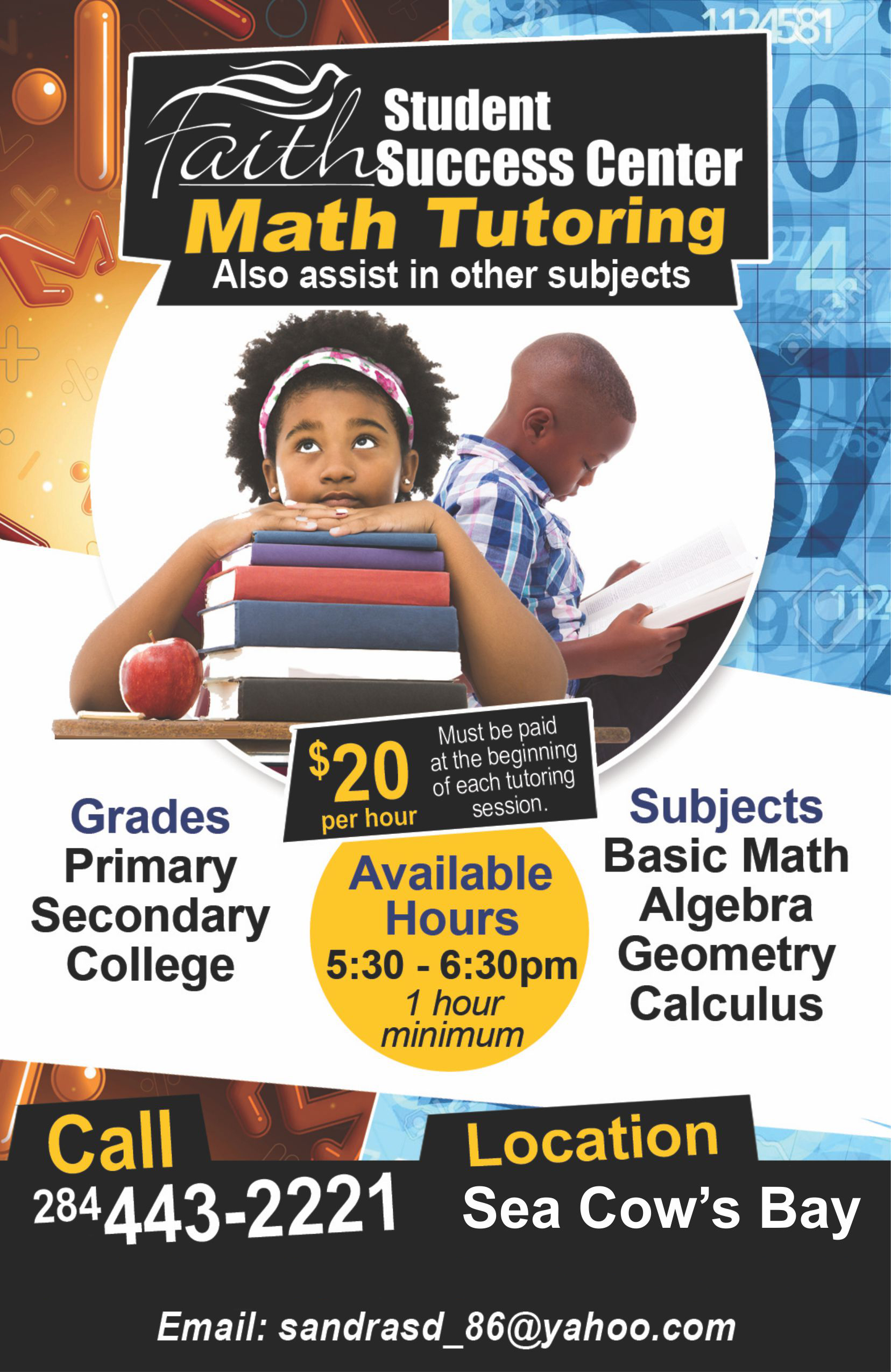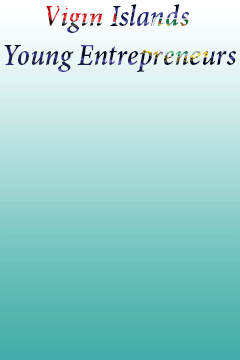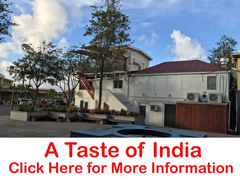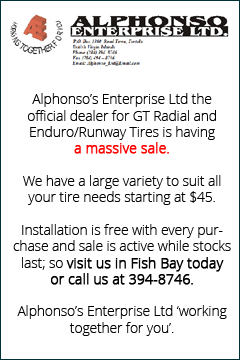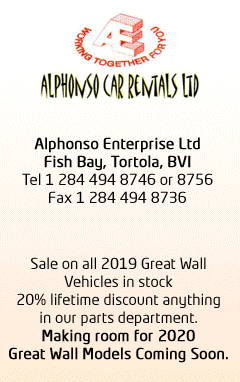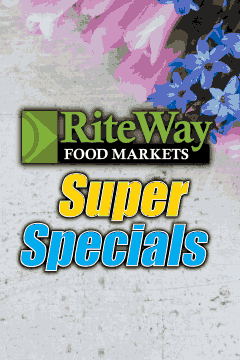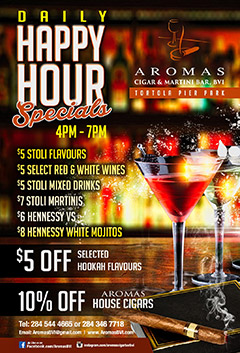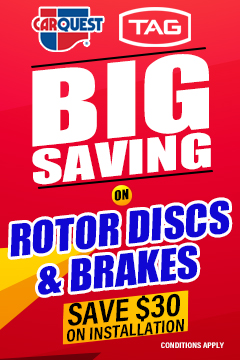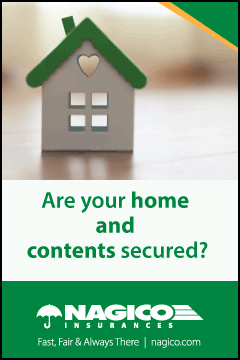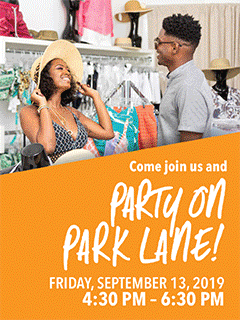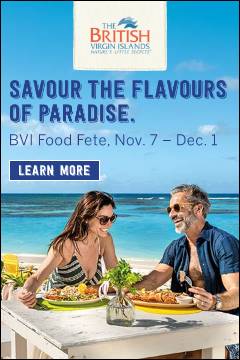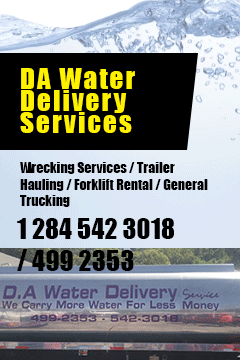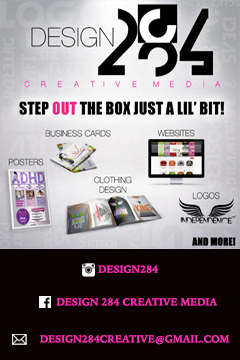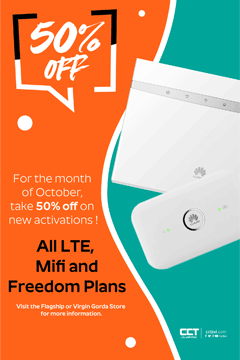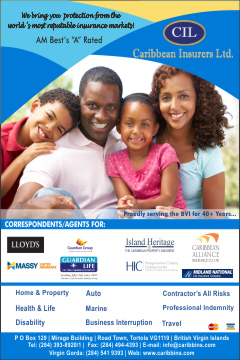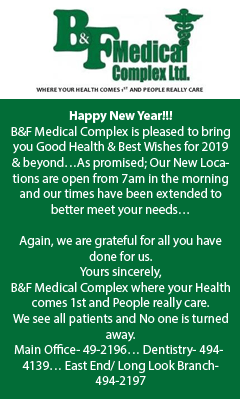 Disclaimer: All comments posted on Virgin Islands News Online (VINO) are the sole views and opinions of the commentators and or bloggers and do not in anyway represent the views and opinions of the Board of Directors, Management and Staff of Virgin Islands News Online and its parent company.