Businessman allegedly beats wife for turning on house lights
- reportedly threatened to make her 'disappear'
FORT HILL, Tortola, VI- A prominent Fort Hill businessman was taken into police custody in the wee hours of this morning, Sunday, May 17, 2020, for allegedly beating his wife and threatening to make her "disappear".
Sources familiar with the alleged incident told Virgin Islands News Online (VINO) that the wife of the businessman had to be taken to Dr D. Orlando Smith Hospital. She allegedly had scratches and bruises about her body and was complaining of head pains.
According to reports, the businessman was furious that his wife decided to turn on the lights of the house after receiving a phone call sometime after 10:00 pm on May 16, 2020.
It is alleged that when the husband came home and saw the lights on he flew into a rage and grabbed his wife by her chest, scratching her in the process, and began to strike her in her head while ordering her not to interfere with the lights or go against anything he does in their home.
As he continued to assault the wife, it's alleged he repeatedly told her he can make her disappear.
The woman subsequently called the police; however, the husband was not at the home when they arrived.
He was later found, arrested and placed in the lockups at the Road Town Police Station.
It was only on May 15, 2020, that this news site reported that police were investigating an abduction and assault matter that allegedly occurred on the western end of Tortola on May 12, 2020.
Domestic Violence 'will not be tolerated'- Premier Fahie
According to reports, the alleged perpetrator is a taxi driver, who took two of his children from the home of their mother against her will and also allegedly assaulted his children's older sibling, who tried to prevent him from taking the children.
It was in early April that Premier and Minister of Finance Honourable Andrew A. Fahie (R1) appealed to especially men in the Territory to resist conflicts at home to reduce the incidents of violence.
Addressing the Territory on April 6, 2020, Premier Fahie said it's a small pocket of persons engaging in domestic violence around this time and singled out the men as the primary culprits.
"I want to speak to you my brothers directly. You must stop it. Stop it. This cannot be. You cannot be abusing our females, it is wrong. You cannot be abusing our children; it is wrong," said Premier Fahie, while adding, "God did not put you in the role where you are to be abusive. You are there to build stronger homes and stronger families, not to be a stronger monster. This type of behaviour will not be tolerated," Premier Fahie had urged.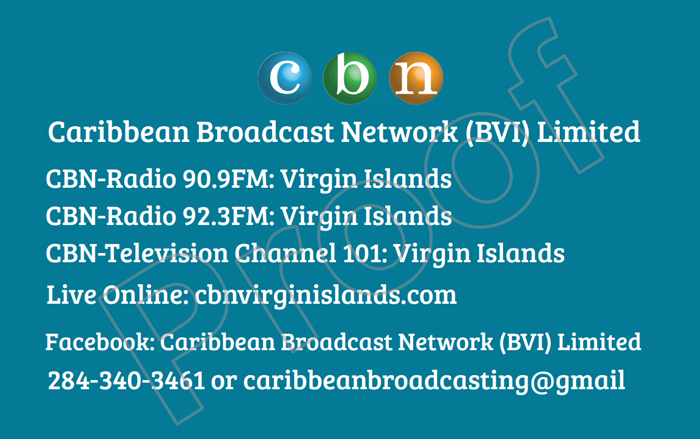 Parse error: syntax error, unexpected T_CONSTANT_ENCAPSED_STRING in /data/web/virtuals/37199/virtual/www/domains/virginislandsnewsonline.com/templates/ads/ads_inner_sidebar.php on line 13