American actress defends man who damaged Columbus statue in Bahamas
- said statue is monument to destroyer who caused destruction that has rippled for centuries
ATLANTA, USA- When a man in the Bahamas took a sledgehammer and damaged a statue of Italian explorer Christopher Columbus on October 9, 2021, many took to social media to condemn the act; however, the man, who was subsequently arrested and threatened with prosecution, has also received support, including from American actress and comedian Amanda I. Seales.
Acting on the peoples' behalf!
Shervandaze Smith, who referred to himself as "Michael the Archangel" used a large sledgehammer to damage the right leg of the Columbus statue while shouting at the figure: "You destroyed this land; I've come to take this [expletive] back."
Smith, through his lawyer, had said he acted on the Bahamian people's behalf.
And when social media critics attempted to slam Seales for sharing the video of Smith destroying the statue, the actress did not hold back in her response.
'Insecure' star Seales shared the viral clip on Monday, October 11, 2021, while many people in America celebrated Indigenous Peoples Day (formerly known as Columbus Day) with small town parades and other festivities.
Columbus was a 'destroyer'- Seales
One Instagram user took to Seales' comments section to write, "Um, I understand his frustration but that is a piece of art. Someone worked extremely hard to sculpt that piece."
That person added, "Do it a different way dude. He doesn't need to be in jail for doing something that will be taken care in due time. The sculpture most likely will be in a museum. Now it's damaged. The statue should be removed properly."
According to Atlanta Black Star on October 13, 2021, as the criticism piled on, the former "The Real" co-host took the time out to address some of her critics who may have felt confused or offended by the clip. "Let me be clear," the actress began.
"When you see the descendants of those whose ancestors, whose civilisation were destroyed destroying what you call art… that is actually a monument to the destroyer who caused the destruction that has rippled for centuries," she continued.
"Do not. Do not take your time to then tell them that they are doing wrong because what you are actually doing is doing wrong by suggesting that there should be any level of preservation for this art," she added.
'Why is it ok to keep these other mass murderers up?'- Instagram user
The 40-year-old ended her fiery response by addressing the artist behind the statue, who claims "Was also on some [expletive] for considering this person worthy of their artful skill set. So [expletive]them and [expletive] you. Happy Indigenous People Day!"
Fans of the actress later applauded her for addressing the delicate topic surrounding statues honouring racist historical figures, including one Instagram user who wrote, "I don't think you get enough credit for saying what many of us think and feel. Thank you for using your voice."
"As I've said many times before if this was a statue of Hitler everyone would agree it couldn't stay!" wrote another person. "Why oh why is it ok to keep these other mass murderers up."
Should VI preserve names of landmarks that honour slave traders, thieves & murders?
It was on September 7, 2020, when controversial ex-governor Augustus J. U. Jaspert angered many Virgin Islanders and other descendants of slaves when he boldly stated during an interview on 284Media that the Virgin Islands should preserve the names of landmarks named after perpetrators of chattel slavery and genocide.
Many Virgin Islanders, including radio hosts/Social commentators Claude O. Skelton Cline and Cromwell Smith aka 'Edju En Ka' had called for places in the VI named after slave traders, thieves and murders, to be renamed.
"All the places that we have is named after these murderers and thieves," Smith told the listening audience on an episode on his Umoja show on Thursday, January 9, 2020.
Ex-Governor angers VI
However, the then Governor indicated that he shared a difference in opinion, which is to preserve the names of landmarks that were named after the very people, like Sir Francis Drake, who inflicted decades of harm and suffering on the ancestors of Virgin Islanders and other Caribbean people.
"I think it's really important that people are taught the history and taught to understand… a specific name change maybe takes it away, rather actually explaining and making sure that people understand what these various different symbols, names and places meant and understand the full history around them."
No reparations for VI- ex-Gov Jaspert
Mr Jaspert, who announced a Commission of Inquiry into governance in the Virgin Islands on Martin Luther King Day, on January 18, 2021, was also questioned on whether the UK intends to pay reparations in the Virgin Islands. He hinted that the Crown has no intentions of compensating people of African descent for the terror and injustices they suffered as a result of chattel slavery practised by the UK.
"In terms of reparations, that's not a position the United Kingdom has taken, that's not something that here [VI], that's is in the position, but I think it is always worth ensuring that we learn lessons from the past and we reflect on what a horrific period in history that was," he said.
Since the Interview, many progressive Virgin Islanders have said the Governor's response and presence in the Virgin Islands is a manifestation of white supremacy and that his office remains a remnant of slavery and colonial rule.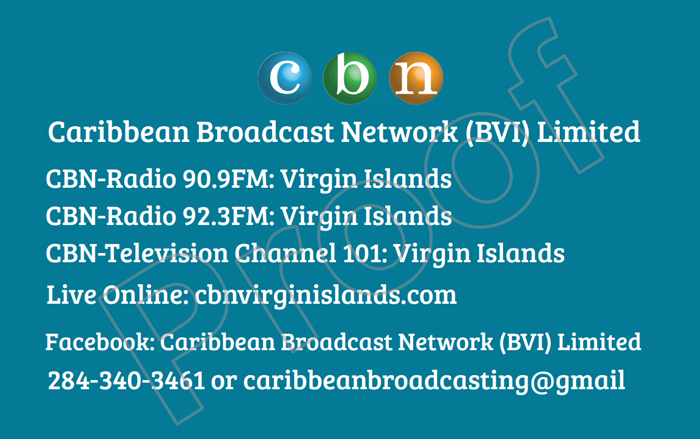 Parse error: syntax error, unexpected T_CONSTANT_ENCAPSED_STRING in /data/web/virtuals/37199/virtual/www/domains/virginislandsnewsonline.com/templates/ads/ads_inner_sidebar.php on line 13