VI Classic promises substance with overseas participation! [Updated Race Card Inserted]
SEA COWS BAY, Tortola, VI – The VI Classic promises much substance with a power packed card featuring numerous horses from St Thomas and St Croix and several debutants.
The newly introduced races, scheduled for January 26, 2014, at the Ellis Thomas Downs, replace the immensely popular VI Triple Crown but hungry fans who are loyal to the sport, are sure to come out in support of the VI Horse Owners Association's newest venture.  
Local horse, Town Hall, will compete in the feature Turtle Dove Classic race against Game Keeper, Break Up the Game (St Thomas), Edge Ahead (St Thomas), Rough N Royal (St Croix) and Brass Note (St Croix).  
There remains no sign of last year's Triple Crown victor, Really Uptown, after suffering what was described as a minor injury on July 2, 2013. 
Town Hall comes off of a recent win in the feature race of the Boxing Day race card at the Downs.   
The races will feature a host of debuts with many of the overseas horses running at the track for the first time. Concerns were raised previously about the participation of horses from St Thomas and St Croix, but these will be eased significantly with the attractions featured on the recently released race card. 
The races will open with the Eileene Parsons Classic for D&E horses which features four contestants and includes two debutants. The Oliver Cills Showdown for C&D horses follows next up with seven confirmed entries. Good Boy Daddy and Power Ten will represent for local horses while three horses will feature from St Thomas and another two from St Croix.  
The Patsy Lake Invitational for mares and fillies will be followed by the William Rhymer Rumble for Class C & D horses with both races also having significant participation from St Thomas and St Croix. 
A class A&B race for mares and fillies dubbed the Axel Ritter Special, will feature four overseas horses including Stephen Got Better and Mae Ruler and serves as the final race before the feature Turtle Dove classic. 
Entertainment will be provided by Top 7@7 Contestants, as well as, the VI Showtime Band and Swag Crew models.  
Newly re-elected President of the VI Horse Owners Association, Mrs. Karen B. Aaron could not be reached for comment up to post time.
See proposed race card below:
RACE  # 1
The Eileene Parsons Classic - Post Time: 1:15pm
6

½

  Furlongs for Class D & E Horses

Sponsored by: 
1
Priority Express
 
2
Man From The Hill
 
3
Joshua*

DEBUT

 
4
Don't Hook My Halo*

DEBUT

stx
RACE  # 2
The Oliver Cills Showdown - post time 2:00pm
7 Furlongs for C & D Horses
Sponsored by: Hon. Julian Fraser & Alamo Rentals
1
Good Boy Daddy 
 
2
Schatt The Bandit*

DEBUT

stt
3
Power Ten
 
4
What's Poppin
stt
5
Clutch*

DEBUT

                     

  

stx
6
Unguided Missile*

DEBUT

stx
 
 
 
RACE  # 3
The Patsy Lake Invitational - post time 2:45pm
7 Furlongs for Mares & Fillies
Sponsored by: Hon. Andrew Fahie & CCT Boatphone
1
Miss Homer
 
2
Peacephilly*

DEBUT

stx
3
Orithyia
 
4
Selena's So Mad*

DEBUT

stt
5
True Essence
 
6
Sugartime Jazz*

DEBUT

stt
RACE  # 4
The William Rhymer Rumble - post time 3:30pm
1 Mile for Class C & D Horses
Sponsored by: Hon. J Alvin Christopher & D&B Trucking & Hauling
1
Buy Buy Buy
 
2
Blast of Macho*

DEBUT

stx
3
Square One
 
4
Mr. Gold Prospect
stt
5
Weir's Gap*

DEBUT

stt
6
Tiger Glider
stt
RACE  # 5
The Axel Ritter Special - post time 4:15pm 
1 Mile for Mares & Fillies Class A & B
Sponsored by: Tortola Concrete Ltd & James Todman Construction
 
1
Stephen Got Better
stt
2
Holy Barbara*

DEBUT

stx
3
Mae Ruler
stt
4
Extra Dinner*

DEBUT

stx
RACE  # 6
The Turtle Dove Classic - post time 5:00pm
1

1/16

Mile for Class A & B Horses

Sponsored by: Honourable Premier, One Stop Mall, Vanterpool Enterprises, Ltd
 
1
Town Hall
 
2
Break Up The Game*

DEBUT

stt
3
Rough N Royal*

DEBUT

stx
4
Game Keeper
 
5
Edge Ahead*

DEBUT

stt
6
Brass Note*

DEBUT

stx
 
 
 
 
 
 
 
 
 
 
Entertainment by: 

Top 7 @ 7 Contestants

 
 
 
                                    Modelling by Swag Crew
 
 
 
                                    V.I. Showtime Band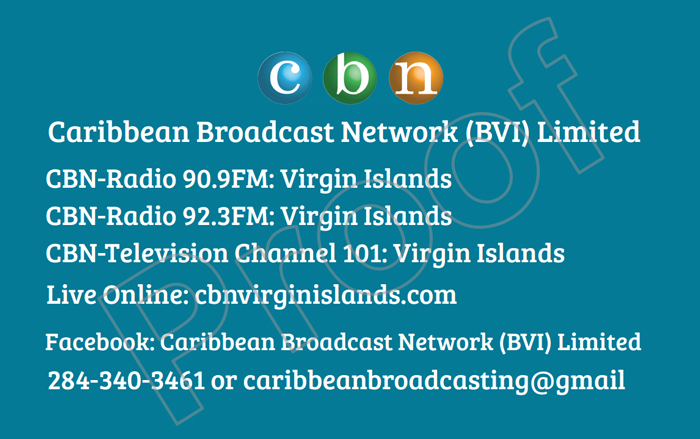 Parse error: syntax error, unexpected T_STRING, expecting T_VARIABLE or '$' in /data/web/virtuals/37199/virtual/www/domains/virginislandsnewsonline.com/templates/ads/ads_inner_sidebar.php on line 559