UPDATE: What makes the VI different? Fan on absence of Pari-mutuel Wagering
- Horse racing fans say Govt should approve betting at races in the Virgin Islands
SEA COWS BAY, Tortola, VI- "Render unto Caesar the things that are of Caesar and unto God the things that are of God, in the house of Caesar betting or the fancy name you call it, Pari-mutuel Wagering, is the order of the day, so why this government don't allow the sport to grow by approving the one main thing that makes the game of horse racing?"
"Around the world, where there is horse racing this is the order, What makes Tortola any different when it comes to the one event, the only event on this island that is big during the Christmas season?" An expression of a horse racing fan for as long as he has been resident in the Virgin Island, Raynard W.B. Cline.
Fans of horse racing are optimistic that the sport will not die in Tortola but feels that it has been on the decline over the past few years. They feel this year, 2012 has been the worse yet, blaming the absence of pari-mutuel wagering as being the root cause of this. The opinion was expressed by several patrons of the sport at the Boxing Day races at Ellis Thomas Downs in Sea Cows Bay.
There were those  however, who didn't care much about weather Pari-mutuel Wagering is allowed or not, "look we come out here to have a nice time and that is all that matters to me, once deh don't stop this event, I could care less." said Neisha A., a patron at the activity yesterday December 26, 2012. Her view was supported by several of her friends amounting in excess of ten persons.
Heels and sneakers competitions, fashion displays, the dancing candy Christmas tree and as usual residents from Tortola, its sister Islands and tourists turned the Ellis Thomas Downs into a spectacle as part of the highly anticipated Boxing Day races. It's the single event that brings the people of Tortola, sister islands and tourist from around the world, together in one place to celebrate the joys of the festive season.
The issue of Pari-mutuel Wagering has been a long debated one with persons in all sectors giving their support; Minister for Sports Myron V. Walwyn on the side of the government, Pastor Cecil Parillon of Faith Baptist Church and other religious leaders on the side of the church.
Long-time supporter of horse racing Raynard W.B. Cline had a mouthful to say about where the sport is heading in Tortola. "Look you would be surprised to see the magnitude that this game would grow to if only people know that they could come here and get to do betting, here me nah, deh government would have to look at extending this ground and these stand and hotels wouldn't have rooms enough to hold tourists around this time," he said.
According to the patron, "We fear God yes, but some people read part of the bible and leave other parts out, you can't want come to a shop that sell grocery and expect to get hardware, that will be foolish and that just the case in this issue right now."
67-year-old "Auntie Rita", as she is rather be referred to, shared her view on the issue. "If that is what makes the game and if it matters for the people that invest their money to care for horses all year long to bring them her to race for us, then the government should make it legal but in fairness to others put some rest restrictions to it (pari-mutuel Wagering)."
The elderly, supported by her husband, said Government and promoters of the sport should have a special stand for persons wishing to engage in betting. "There would be need for maximum police presence and the cost for entering the betting stand should be more than the regular stand," she said adding, "I am a Christian woman all my life but I think we cannot impose our values as Christians on others who are not mindful of it.
Militia Y. Lettsome, a teenager at yesterday's horse racing, said that for her and peers the races activity is a time for them to get fashionable. "Look at us, this is about the only time during this whole season for me and friends to get fashionable, dress in our heels and sneaker, fancy clothes and so, once they don't stop keeping the event that's all that matters to me. I'll continue coming here every year and just have fun. Maybe as I grow older I might have a different opinion but for now this is it."
Mr. Blyden, a resident who was accompanied by a group of friend from the USA, said he felt that the standard of the event should be taken to another level. He said that every year his friends would come from the USA to spend Christmas and together they would attend the event. "we can do better, we can make this a better international event, look at the stage, look at the set up for the band, we can do a much better thing than this." Mr. Bladen also noted the need for additional stand and supported the idea of pari-mutuel Wagering. "… come on, but that's what the game is all about, betting, that makes the game."
Several persons at the sports were observed engaging in the activity of betting and they declined to comment but according to one, "We got to do what we got to do, deh government aint got nothing to do about this, they don't give us a cent to help us with our horses and deh pocket for winning is nothing not to talk bout if you lose," said the man.
See previous story posted on October 26, 2012
VI Churches firmly against Pari-mutuel Wagering
- Tug-of-war of opinions in community
As the issue of pari-mutuel wagering takes more legs as the sport of the Virgin Islands- horse-racing- continues to dwindle, the for and against debate has also taken flight with the churches in the VI expressing their opposition to it being introduced in the Territory while other sections of the community believe the betting system is a perfectly good thing to salvage the now feeble sport.
There is undoubted support for pari-mutuel Wagering to be introduced to Horse Racing in the Virgin Islands but according to the Minister for Sports Myron V. Walwyn, who told his political party talk show NDP radio on October 15, 2012, "the BVI is a very religious society."
This position even prompted a caller to the talk show Sports Talk, which was aired on Saturday October 20, 2012 on a local radio station, to claim that most "hypocrites are in the church".
The male caller to the show had told the listening public that "we should stop the foolishness about Christian society as we are just like any other place".  The caller said in the VI we have "lottery tickets, whore houses, gambling, cock fights and there is nothing to prevent us from having pari-mutuel." The caller to the Sports Talk show, however, did not elaborative on what he meant by "most hypocrites are in the church."
Church's Position
Virgin Islands News Online recently embarked on getting a clear position from the churches in the VI on pari-mutuel wagering. The general opinion was that it was against bible principles but many church leaders declined to comment further. Some claimed they were not able to fully acquaint themselves with the issue or were too busy to offer any comment on the subject.
Pastor Cecil Parillon of Faith Baptist Church said he personally did not believe in any form of gaming and that he was certain that his position was the church's position as well.
Reverend Dr. Melvin A. Turnbull of the Cane Garden Bay Baptist Church had much more to say on his position on pari-mutuel wagering and that he was only following God's word as everything else was immaterial once the bible makes a clear position on a subject.
"My position on what could be considered a vexing issue is simply to speak where God speaks, and to be still until He does. It needs to be understood that God's direction to mankind is basically communicated in two main ways: through laws and or through principles. Where there is a law, there is no room for debate – it's either we obey and 'live' or disobey and 'die.' In the absence of a law, we look for the principle being taught – that is always applicable. In other words, whenever God speaks, I do not have the luxury of an opinion. The consequences of my action or non-action are built into my choice to obey or disobey. Galatians 6:7, KJV declares, be not deceived; God is not mocked: for whatever a man soweth, that shall he also reap," Reverend Turnbull stated.
The man of God also explained that gambling may be practiced in many different ways and these include, but are not limited to the lottery, ponzi-schemes or pyramid schemes and pari-mutuel betting. He added that some forms appear to be quite innocent, and sometimes percentages of the profits are used for a good cause. "God's Word, however, indicates that gambling in any form is contrary to the Will of God for a Believer."
"First, gambling or betting puts faith in chance or luck rather than in the care and provision of God. Second, one who gambles seeks to profit from another's loss. This practice borders on covetousness and stealing. Third, gambling promotes a greedy spirit. It emphasizes getting rather than giving, selfish interest rather than self-sacrifice, and erodes the moral fibre of society," Reverend Turnbull indicated to Virgin Islands News Online.
See link for for full article by Rev. Turnbull http://www.virginislandsnewsonline.com/en/news/a-biblical-position-on-gambling
Meanwhile, Bishop John I. Cline of the New Life Baptist Church, when contacted by this news site, said he didn't have a position on pari-mutuel wagering but felt that it was up to a person to let their conscience and spirituality be their guide when threading on the issue.
Pastor of the First Assembly of God church in Lower Estate, Mr Wayne R. Hoyte, referred us to a report on gambling which was adopted by the General Presbytery of the Assemblies of God on August 10, 1983 in order to get his church's position on pari-mutuel wagering.
The report stated that God's people in Bible times apparently were not greatly tempted with gambling but it seems the vice manifested itself only when Israel was dominated by heathen nations. When gambling did occur God clearly indicated His attitude concerning it. The sin for which some of the Israelites were condemned was trusting in luck rather than God.
According to the report, Isaiah made it clear that trust in God and trust in luck cannot coexist. If people rely on chance it is evident they do not rely on God. Isaiah described those who trusted in gambling as "they that forsake the Lord" (Isaiah 65:11).
It was also concluded that a careful reading of Scripture makes it clear there are numerous biblical principles which indicate gambling is an evil to be avoided and when people recognise God's authority they will honour the principles which indicate gambling is evil.
The report outlined that gambling is wrong because it is a disregard of responsible stewardship; involves a chance of gain at the expense and suffering of others; is inconsistent with the work ethic of Scripture; and tends to be habit forming.
It further stated that when the various truths of God's Word are considered, Christians cannot adopt a neutral stance toward gambling. There are responsibilities which they cannot ignore. When the Bible instructs believers, "whatever you do, do it all for the glory of God" (1 Corinthians 10:31), it certainly precludes gambling. God is not glorified when people put their trust in chance rather than in the Lord.
"When God's Word teaches that we should "avoid every kind of evil" (1 Thessalonians 5:22) it precludes gambling. There is no way in which a practice can be considered anything other than evil when it violates principles of Gods Word concerning stewardship, consideration of others, and the dignity of honest labour. Those who want to live according to Scripture will refrain from participation in any form of gambling. As the salt of the earth (Matthew 5:13) they will also do all within their power to discourage the legalisation of gambling, whether to raise money for charity, church, or state," the report strongly concluded.
Strong Support for pari-mutuel wagering in other sections of society
The news site also solicited the opinion from persons outside of the church, who expressed strong support for the betting system to be introduced in the Territory.
Talk show host Mr Edmund Maduro said pari-mutuel betting should be accepted because there was nothing wrong with it. "We selling lottery tickets here and the pari-mutuel is an international thing. It is a controlled thing. I don't have anything against pari-mutuel wagering."
According to Mr Maduro, pari-mutuel wagering is what "makes horse racing horse racing" and noted that it costs a lot of money to maintain a horse.
He also lashed out at the church for being hypocritical on the issue.
"The church is saying it is not good to make money? You never see them play bingo in the church yet? I have seen the church play bingo so what they talking about? The pari-mutuel [wagering] is quite ok because it is a very organised situation. With a small amount of money in you could win a fairly good size. It is not something where you would spend your whole week's pay on and have nothing to carry home to your children," Mr Maduro argued.
He concluded by stating "if we are to continue horse racing we have to have pari-mutuel wagering".
The topic of Pari-Mutuel wagering gained some momentum when on a recent sports talk show, former Legislator, Government Minister and Cultural icon Mrs. Eileene L. Parsons called in and said "pari-mutuel has to come".
Mrs. Parsons, a fan and supporter of VI horse racing- a sport popular amongst indigenous residents, is an advocate for pari-mutuel betting.
Mrs. Parsons told the sports talk show in her usually passionate voice, "We need to pass the legislation as it's there already and if the topic of pari-mutuel is the issue then take it out."
She said legislation could be passed that cover other portions of managing the racetrack such as the Horse Racing Commission while taking out the pari-mutuel item, but the bill needs to be passed.
Mrs. Parsons was frank in saying last week that "it's no sense closing our eyes and burying our heads in the sand over this issue….lots of money change hands currently on the racetrack." She was at the time referring to man to man betting.
Mrs. Parsons, who was also instrumental when she was a Minister of Government in the upgrade of the new racetrack, asked "What are we trying to protect? Are we so holy?"
Current President of the Virgin Islands' Horse Owner's Association, Lesmore Smith, and owner of the L & B Stables and a former Horse Owner's President herself, Violet 'Letty' Hodge, have also called on Government to introduce pari-mutuel wagering to the racetrack.
Mr Smith, had told this news agency in a previous interview that his association would be seeking to get support for pari-mutuel wagering and simulcasting to be legalised at horse races in the VI.
"It is one of the things that we are now going forward on the trail with. I think that we are going to need people like yourself, the media, to help us to facilitate the dos and the don'ts, the will and wouldn't, the profits that it can bring to us as a community and also the revenues that it can put into the Government structure. Those revenues can be used for health or social services and all those areas that we are so lacking on especially the insurance because many people can't afford it and if we can have a better health care system where the load is not on the Government itself but the country is being able to generate other revenues to assist and we can take revenues from that area and put into another to help the less fortunate ones I think that would help. So we look forward for the pari-mutuel/simulcasting. It's one of the things we are presently discussing and its up in the air for a whole lot of discussion."
Third District Representative Hon. Julian Fraser RA, had stated in June that he found it ironic that some critics of pari-mutuel betting are seen around Scotia Bank buying lottery tickets, and argued that the betting system can propel horseracing to new heights.
Hon. Fraser, a stalwart fan of the sport, made this statement on June 2, 2012 at Ellis Thomas Downs Racetrack as he pinpointed certain areas that could be developed in the future for horseracing.
"We need pari-mutuel betting...the same people who are telling you that they are a Christian community and they are not indulging in betting are the same people you are going to find around Scotia Bank buying tickets, or they would go off to Antigua or wherever it is to bet. So what's wrong with it being here?" he asked.
However, the District Representative is aware of the resistance advocates will face, and admitted that "it is going to take a lot of guts".
"We are going to need people with courage to move it forward but most importantly we need the Government because it is going to require legislation. I am here to support this Horse Owners' Association to move these initiatives forward and I am sure you the people who support horseracing would agree that it enhances the sport. It would make it much more attractive for those who come to us to be a part of this sport," he added.
Government's position
Minister responsibility for the racetrack, Myron V. Walwyn had said on a recent radio talk show that  "We have discussed it as a group that we need to improve the track in terms of the way it is being operated. So certainly there is a controversial part that you are well aware of and we will have to be guided by the public in terms of how that is dealt with because we are a very religious society."
What is Pari-Mutuel Wagering?
Pari-Mutuel betting according to research came from the French Pari Mutuel or mutual betting.  It is a betting system in which all bets of a particular type are placed together in a pool and payoff odds are calculated by sharing the pool among all winning bets. In some countries it is known as the Tote after the totalisator which calculates and displays bets already made.
The Pari-Mutuel wagering system is used in legal gambling on horse racing, greyhound racing, jai alai, and all sporting events of relatively short duration in which participants finish in a ranked order. A modified pari-mutuel system is also used in some lottery games.
Pari-Mutuel wagering is state-regulated, and offered in many places where gambling is otherwise illegal. Pari-Mutuel gambling is often also offered at "off track" facilities, where players may bet on the events without actually being present to observe them in person. 
Many countries around the world and certain States in the United States of America received huge financial benefits from this and in many States in the United States and Europe the profits are use to maintain horse racing facilities and pay purses and help offset many national budgets.
Pari-Mutuel wagering on horse races exist in countries such as, Great Britain, USA, Barbados, Sweden, Japan, the Middle East, Canada, Trinidad and Tobago, Australia, New Zealand, Puerto Rico, many European Union Countries, Africa, Hong Kong, South Korea, Jamaica, and Malaysia to name a few.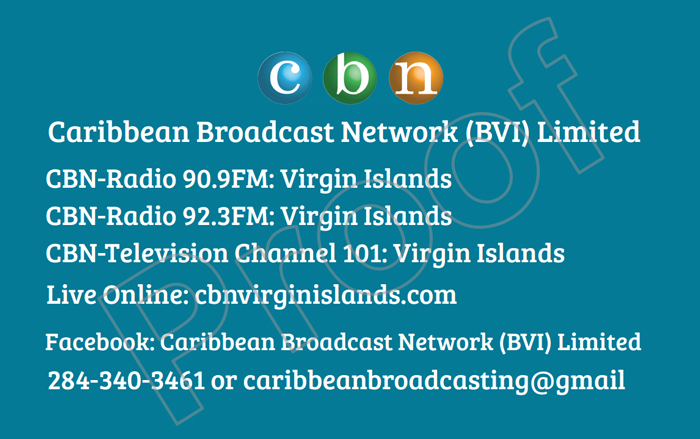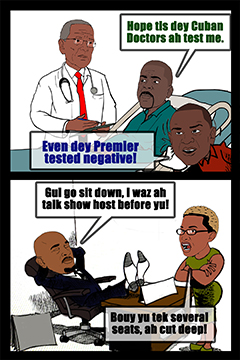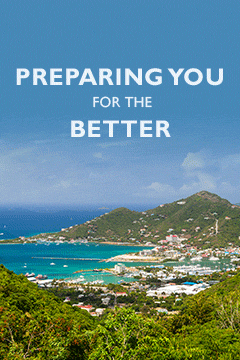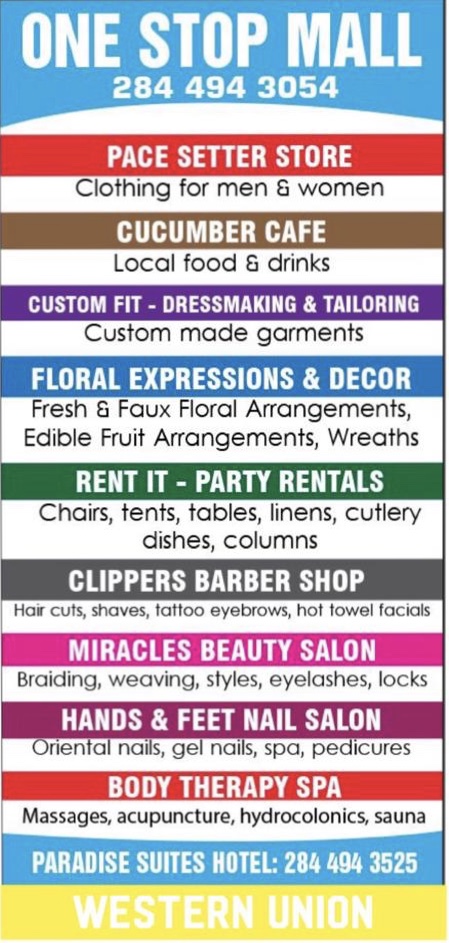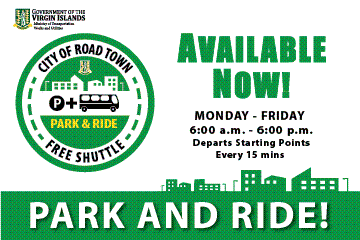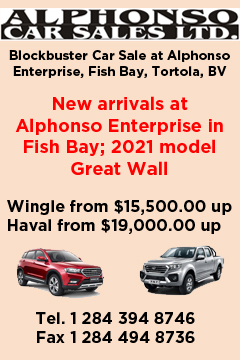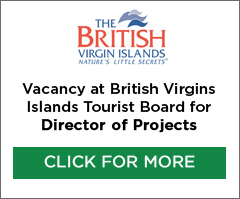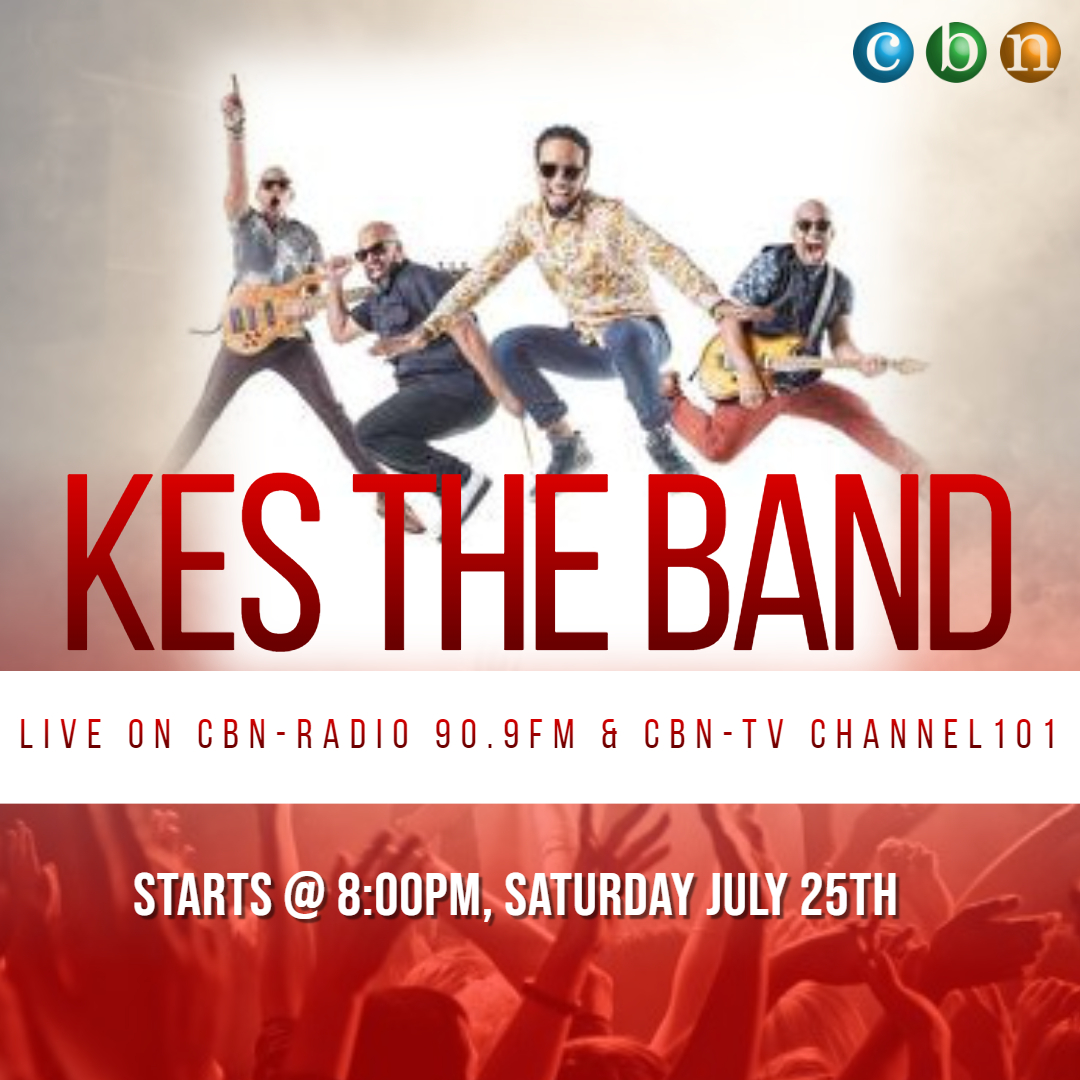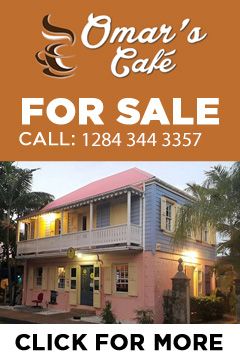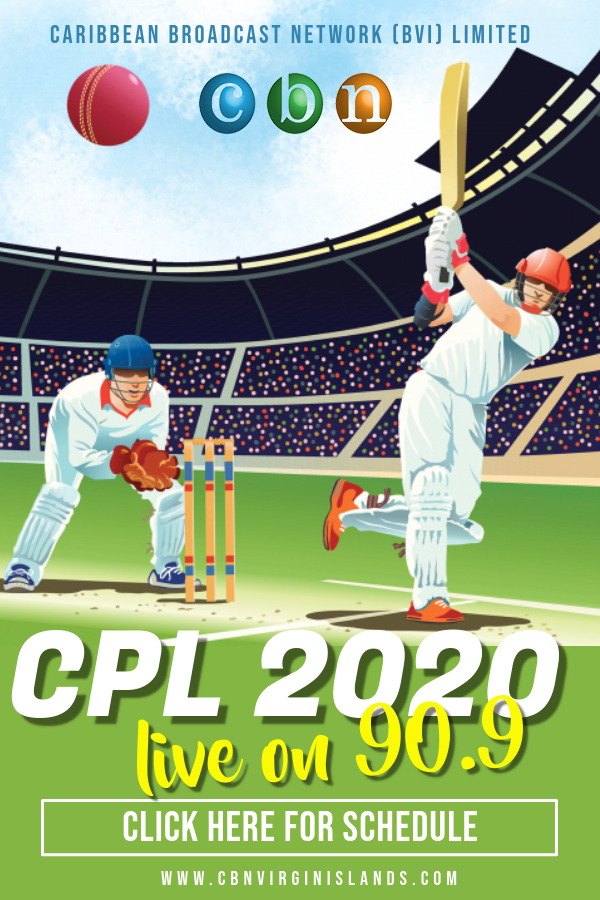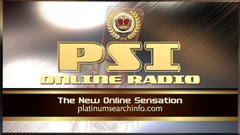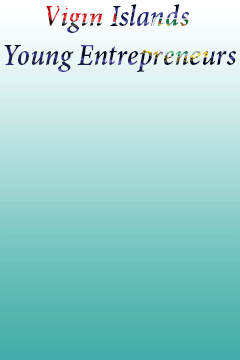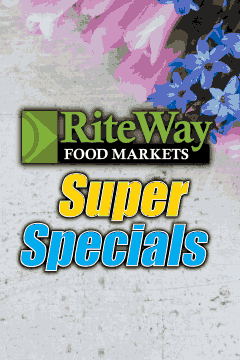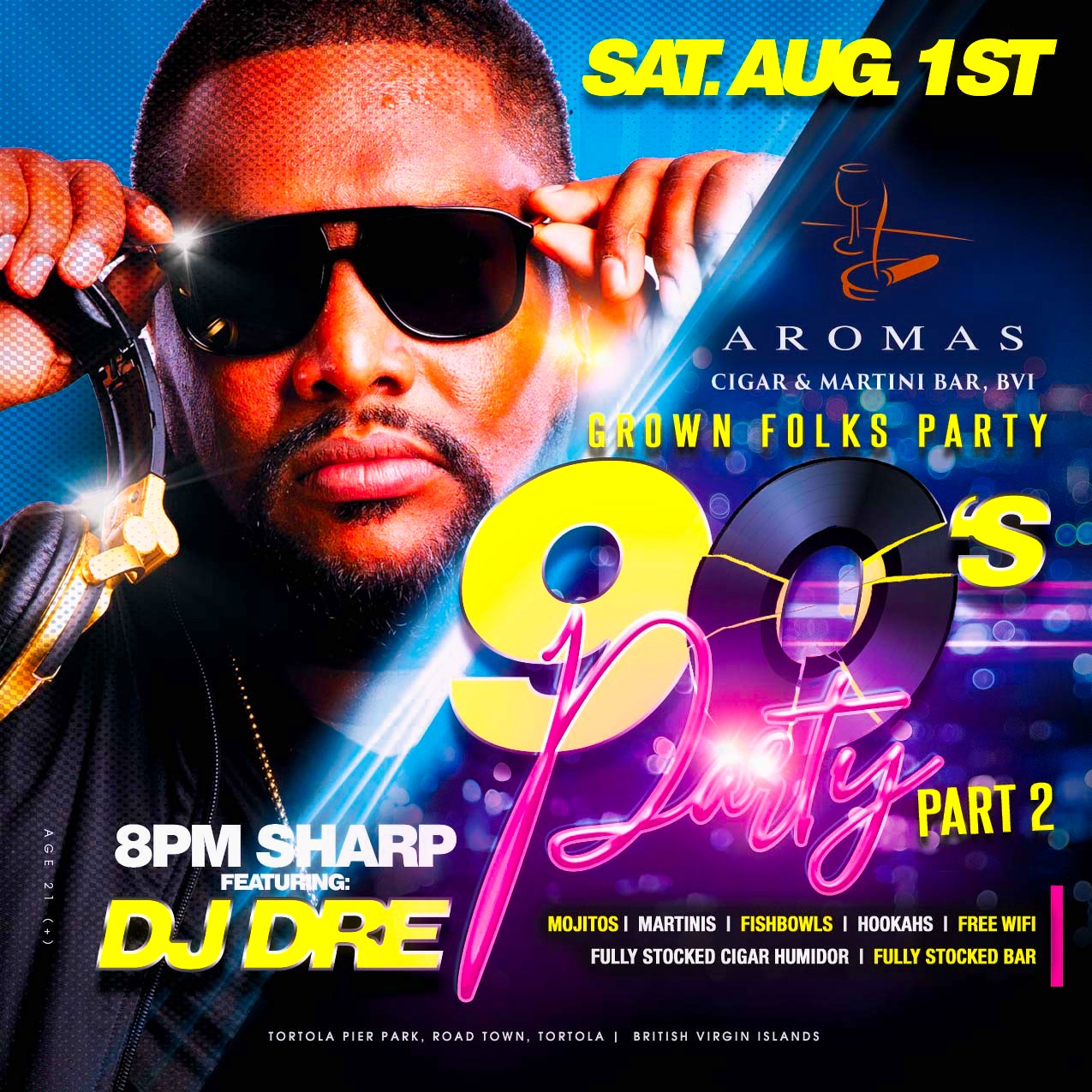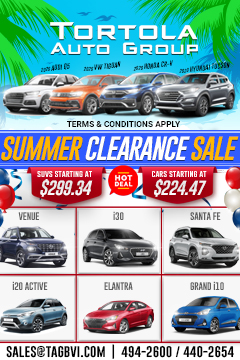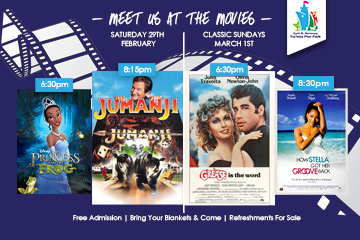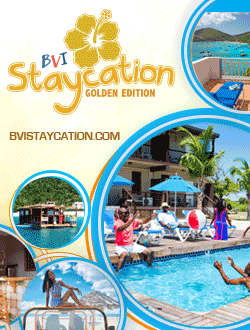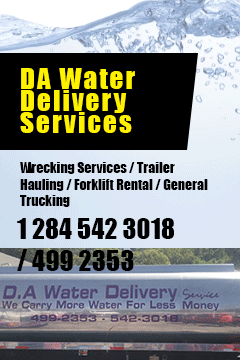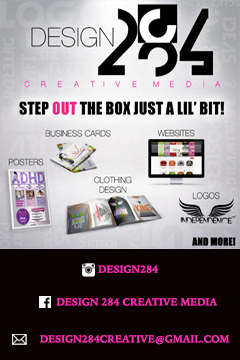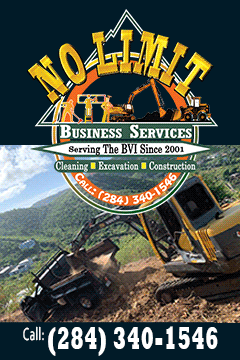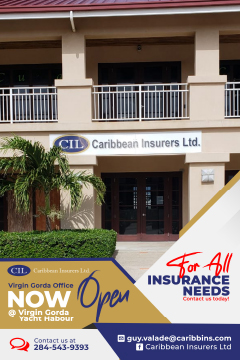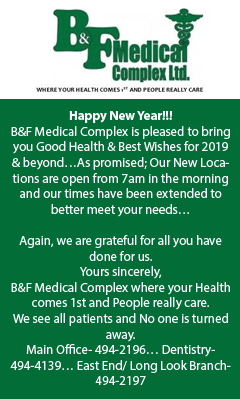 Disclaimer: All comments posted on Virgin Islands News Online (VINO) are the sole views and opinions of the commentators and or bloggers and do not in anyway represent the views and opinions of the Board of Directors, Management and Staff of Virgin Islands News Online and its parent company.