UPDATE: VI Govt. gives 'all clear' on Hurricane Gonzalo
-however Tropical Storm warning in effect and residents cautioned to continue monitoring DDM website for updates
ROAD TOWN, Tortola, VI – As Gonzalo veers north avoiding the Virgin Islands, the hurricane warning for the Territory has been discontinued and a tropical storm warning is now in effect, say personnel from the Department of Disaster Management (DDM), who also confirmed that normal services are resuming throughout the Territory.
However, it means that tropical storm conditions are expected somewhere within the warning area in the coming hours.
According to a DDM bulletin early today October 14, 2014, at 5:00 am, Hurricane Gonzalo was located at Latitude 19.6 North and Latitude 64.4 West. Gonzalo was 60 miles north of Anegada.
"Sustained winds increased overnight to 110 miles per hour. Gonzalo is moving towards the Northwest at 13 miles per hour. During the last six hours, this general movement caused the system to track further north of Anegada," it said.
"The system is expected to turn towards the North-Northwest by late Wednesday October 15, 2014. On the current forecast track, the centre of Gonzalo will move over the open Atlantic North of Puerto Rico today," said the bulletin.
It said too that rains associated with Gonzalo are expected to diminish today across the Northern Leeward Islands, British and U.S. Virgin Islands and Puerto Rico "as the system continues to move northwestward away from the islands."
But it warned that swells generated by Gonzalo will affect the northern Leeward Islands, Virgin Islands and Puerto Rico today. "These swells are likely to cause life-threatening surf and rip current conditions," it warned.
In another bulletin today, the DDM stated that the National Emergency Operations Centre is advising residents of the Virgin Islands that His Excellency, Governor John S. Duncan, OBE in consultation with the Director of the Department of Disaster Management, Ms. Sharleen DaBreo is satisfied that the immediate threat posed by Hurricane Gonzalo to the Territory is over.
"The official ALL CLEAR has therefore been declared. This means that the weather system continues to move away from the Territory, but residents should exercise caution," it said.
It noted that during the night, Gonzalo developed to a category 2 hurricane and the system tracked further north of the Virgin Islands (VI) than initially projected. "This resulted in the Territory being spared the brunt of the projected impact," it said.
"Although the system continues to move away from the VI, rainfall associated with Gonzalo may continue to affect the Territory into the early afternoon," the bulletin said.
"Residents are advised to continue monitoring the DDM website and the local media for advice and instructions," it said.
Information and Education Manager of DDM Philomena N. Robertson confirmed that schools are reopening today and that public servants are going back at 10:00 am. She also confirmed that the Terrance B. Lettsome International Airport is to be reopened at 8.30 am today.
Robertson said Anegada's Auguste George Airport is opening at 9:00 am today and the Taddy Bay Airport in Virgin Gorda at 10:30 am. She confirmed too that all ports have returned to normal operations but advised persons to contact individual ferry services for information on their schedule.
The campus of the H. Lavity Stoutt Community College (HLSCC) has also been reopened following the all clear issued.
Deputy Governor V. Inez Archibald in a statement this morning said that all Public Officers are asked to report to their respective offices by 10:00 a.m. today.
"This delayed start is to allow individuals time to fulfill their at-home preparations…On resumption of duties, Public Officers are encouraged to undertake initial assessments of their respective offices and surroundings and report any discrepancies to supervisors," she said in her statement.
See previous article published on October 13, 2014:
Hurricane Gonzalo could hit VI tonight! – Antigua Met Office
ROAD TOWN, Tortola, VI – The Antigua Meteorological Service has issued a hurricane warning for the Virgin Islands, according to a bulletin issued by the Department of Disaster Management (DDM) this afternoon October 13, 2014, which also confirmed that Tropical Storm Gonzalo is now Hurricane Gonzalo.
As a result of the dire forecast, persons on all of the islands of the Territory have been making preparations and making last minute emergency purchases of food gas and water, along with other essentials, schools have closed early and offices and other places of employment have sent staff home so that they can make preparations.
The bulletin said that a hurricane warning means that hurricane conditions are expected somewhere within the warning area within 24 hours. "Preparations to protect life and property should be rushed to completion," the bulletin said.
"At 5:00 pm the centre of Hurricane Gonzalo was located by an air force reserve reconnaissance aircraft and Guadeloupe radar near latitude 17.9 north longitude 62.9 west. Gonzalo is moving toward the west-northwest near 12 mph," it said.
It said that this general motion is expected to continue through Tuesday. On the forecast track the Centre of Gonzalo will continue to move through the northern Leeward Islands tonight and be near or east of the Virgin Islands tonight and early Tuesday.
Reports from the reconnaissance aircraft indicate that maximum sustained winds have increased to near 75 mph with higher gusts. Additional strengthening is forecast during the next 48 hours...and Gonzalo could become a major hurricane by Wednesday.
Hurricane-force winds extend outward up to 10 miles from the centre and tropical-storm-force winds extend outward up to 105 miles. The minimum central pressure recently measured by the aircraft was 984 mb.
Further, the Government Information Service has issued advisories stating that today schools will be closing earlier than usual while ferry operations have been closed as a result of the impending storm. Government offices sent staff home early so that they could prepare for the storm. Business such as banks, insurance and other companies have followed suit and allowed their employees to leave in order to prepare.
In a statement today, Governor John S. Duncan OBE said that he has activated the National Emergency Operations Centre (NEOC) and speaking to this news site today, Information and Education Manager of the DDM Philomena N. Robertson said that the with the NEOC's activation DDM staff remains within the NEOC providing updates and advising the Premier and the Governor accordingly.
Jost Van Dyke
Speaking to this news site, Greg Callwood, a resident of Jost Van Dyke, said that residents on that sister island are far gone with preparations, having started since the beginning of today.
"Everybody buying up their gas, pulling them their boats, pulling up their beach chairs and so on getting ready," he said.
"They are doing the normal thing so we're ready," he said. "It is looking like it might shy a little way to the north and that would be good," he said.
He said people were aware of the impending storm and got busy this morning October 13, 2014 finalising their preparations for when the storm hits. "Everybody done aware of it," he said.
According to Sister Islands Coordinator for the Government Mr Vincent O. Wheatley communications with the Islands of Jost Van Dyke indicate that all government buildings and responsibilities have been taken care of.
He said that while officers on that island, along with Virgin Gorda, have been diligent in their efforts to keep residents informed via electronic and printed materials, most residents have not gone to the extent of boarding up their properties and homes.
He said that while this has been done for the government buildings private residents appear to be waiting for a later time to properly make a judgment as to if boarding up would be necessary.
Virgin Gorda
Accounting for Virgin Gorda Mr Wheatley said that in the cases of elderly persons who live alone they have been taken in by their relatives to avert any possibility of having to take them to shelters. According to Mr Wheatley garbage matters have been dealt with also.
There are said to be in excess of 200 tourists on the island of Virgin Gorda and while efforts to reach senior officials of BVI Tourist Board have been futile, this news site has been informed that hotels have been briefed and most are said to have an emergency section delegated as an area for shelter for tourists.
"The Tourist Board has been talking with hotels and tourists as well and we know that they have been well apprised to the situation and what they have to do should an emergency arise," said a community leader.
Anegada
This news site spoke with several residents of Anegada who alluded to the likely effects that can come their way as they are mainly on flat lands. "We are ready, we are ready, everybody getting it together. The only challenge we had was that fishermen had to wait on the tide in order to bring in their boats," Mr Gregory Levans told this news site. At the time he was the lone person who was getting his boat out of the water.
"We have safeguarded our boats, most of the boats are safely in shelters between mangroves," he said as he could have been heard getting his vessel out of potential harm's way. He explained that on Island are two shelters that have been prepared, the community centre and the Methodist church.
"We already had meetings with CERT members so in case of anything, evacuation to the emergency shelters we already have it set up," he said.
Another resident said that most persons on Anegada have not gone to the extent of boarding up but have taking precautionary measures to avert damage to indoor and outdoor items.
"What we have done and most residents too is to bring in all our things from outside, we move things to the centre of the house in the event that water should seep in through the window, we cooperated with the officers who been coming around to ensure garbage has been properly disposed of and such things," he said.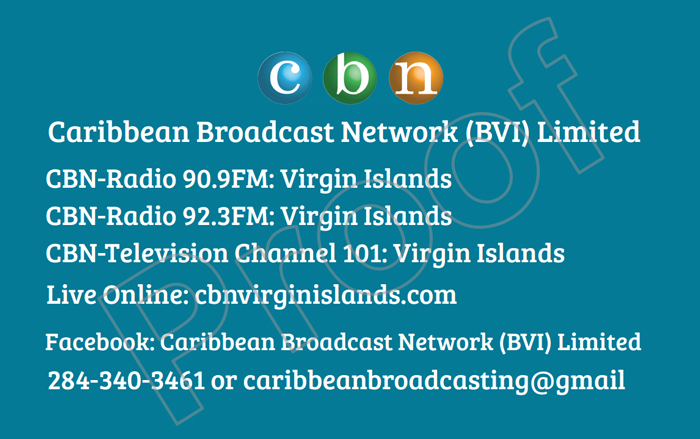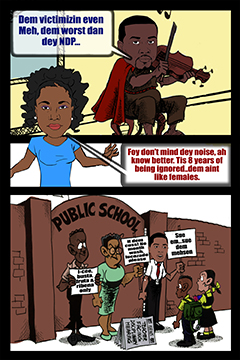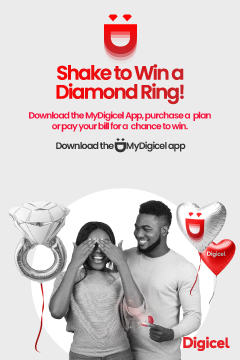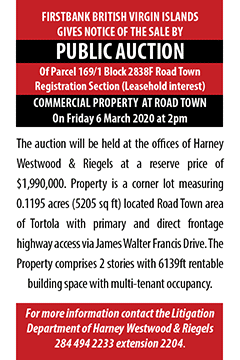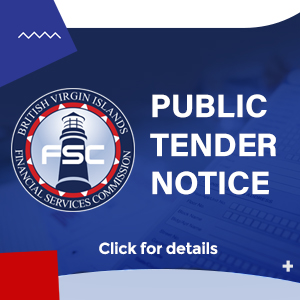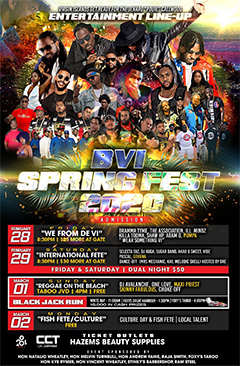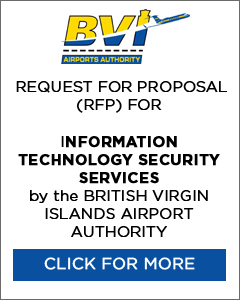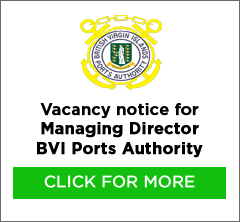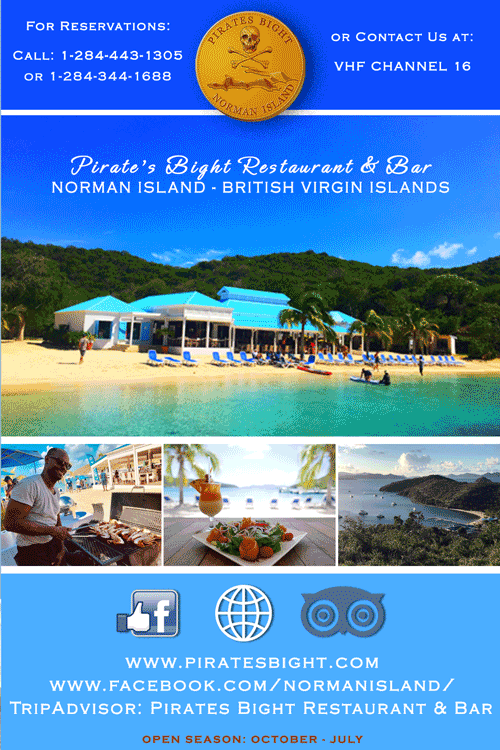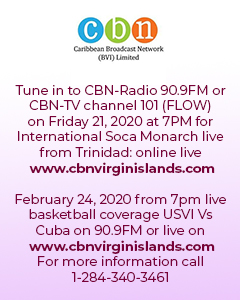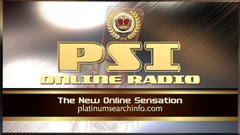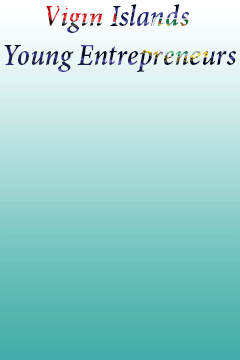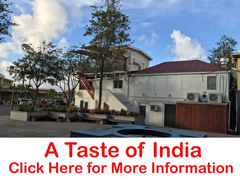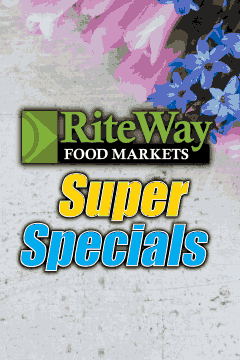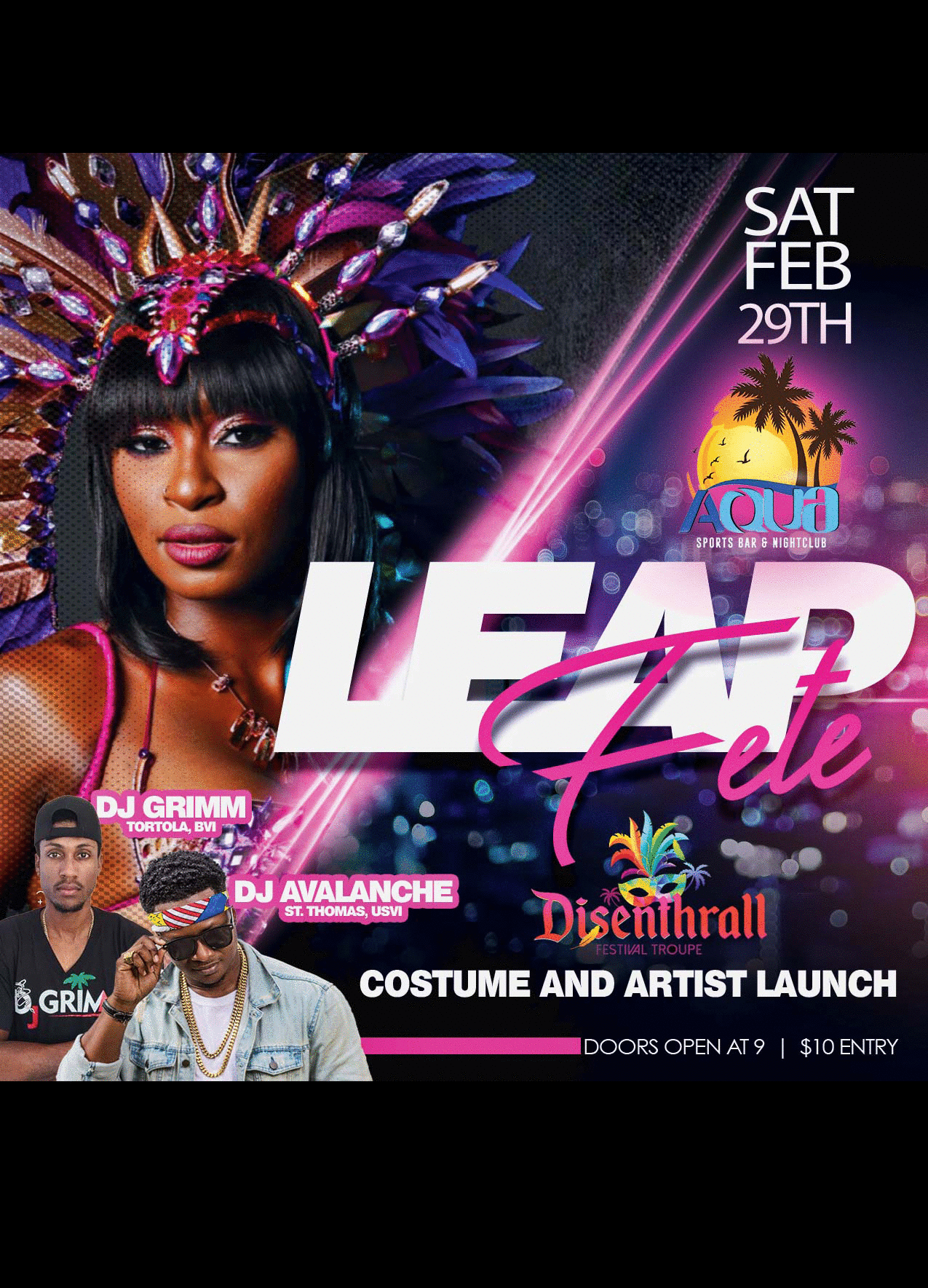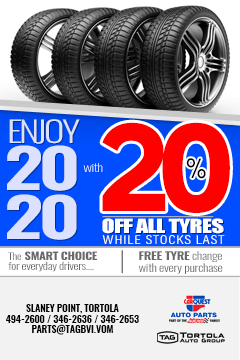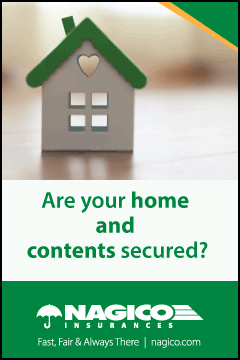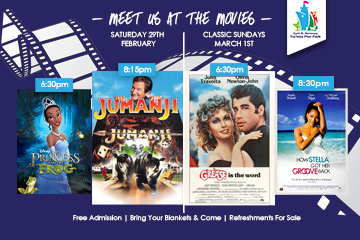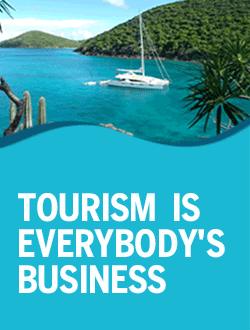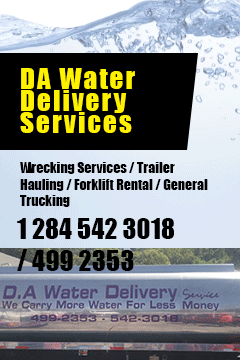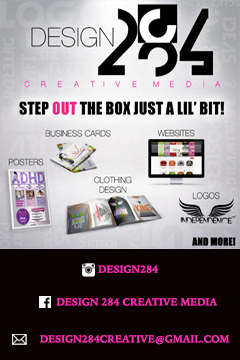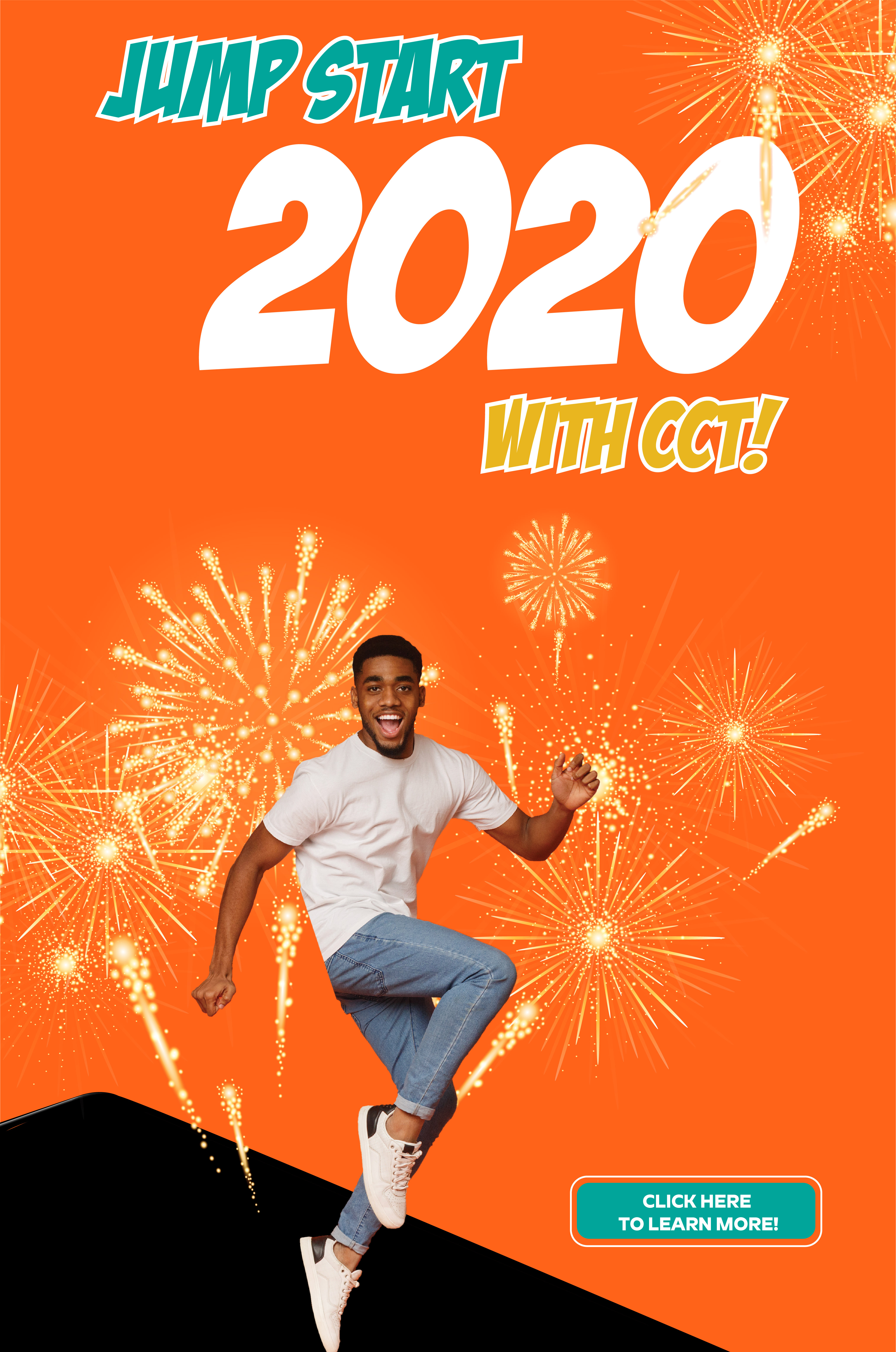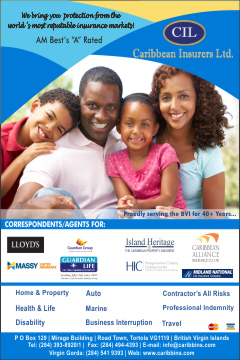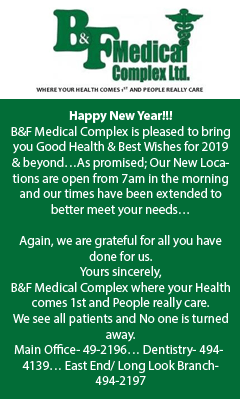 Disclaimer: All comments posted on Virgin Islands News Online (VINO) are the sole views and opinions of the commentators and or bloggers and do not in anyway represent the views and opinions of the Board of Directors, Management and Staff of Virgin Islands News Online and its parent company.