UPDATE: Loren Walwyn sentenced to twelve months in prison
Loren is the half brother of Minister for Education and Culture Myron V. Walwyn
ROAD TOWN, Tortola, VI - Loren Walwyn was sentenced to a total of twelve months in prison when he appeared before the Magistrate's Court today February 8, 2013.
Walwyn was sentenced to 12 months in prison on the charge of possession of an unlicensed firearm and 4 months in prison on the charge of possession of explosives.
Senior Magistrate Tamia Richards told the court that the charge of possession of a firearm carried a fine of $5000 or an alternative of 5 years in prison while the charge of possession of explosives carried a fine of $500 or 6 months in prison.
Magistrate Richards took into consideration the defendant's early guilty plea and the fact that he was a first time offender; she did not accept the defence's position in mitigation that the firearm was simply found at his home as opposed to being found on the road or elsewhere or that there were only 8 rounds of ammunition found instead of 30 rounds.
The Court further looked at the seriousness and prevalence of the offence in addition to the fact that the firearm was ready for use. Additionally, the court accepted the defendant's mitigation regarding his academic potential as was put forward previously by Attorney at law, Herbert McKenzie.
The sentences are to be run concurrently and commence from the first date of remand for the defendant. Loren is the half brother of Minister for Education and Culture Myron V. Walwyn
See previous story published February 5, 2013:
UPDATE: Walwyn not beyond redemption-Attorney
ROAD TOWN, Tortola, VI – Attorney Herbert Mckenzie yesterday, February 4, 2013 presented two character testimonials to the court while relating that both documents indicated that the offence for which the defendant was before the court was out of character for him.
In his mitigation plea on behalf of his client, Loren Walwyn, the attorney announced that the young man, in whose home officers found a 9mm firearm with eight rounds of ammunition last year, is not beyond redemption.

The lawyer stated that one of the witnesses explained that Walwyn excelled academically at his US high school and was featured in an edition of the Who is Who school publication.
Walwyn had also reportedly made the national Dean's List, McKenzie said. "It shows that somewhere down the line something went wrong in this young man's life and that caused this change."

McKenzie noted that the firearm that his client had been found with was not meant to rob, rape, or pillage but rather, his client "had it for protection" as misguided as this hope was.

Walwyn will return to court on February 8, 2013 when it is expected that his sentence will be handed down.
See previous story posted December 14, 2012:
UPDATE: Loren Walwyn pleads guilty in Horsepath gun find; co-accused set free 
Loren is the half brother of Minister for Education and Culture Myron V. Walwyn
ROAD TOWN, Tortola, VI – Loren Walwyn, 25, of Horsepath changed his plea to guilty and admitted that a firearm discovered at his home had belonged to him when he appeared before the Magistrate's Court today, December 14, 2012.
Walwyn is charged with keeping an unlicensed firearm and unlawful possession of ammunition. Following his change of plea, Crown Counsel Tiffany Scatliffe told the court that the Crown would offer no charges against his co-accused, Kezzia Carey and she was then set free.
The matter was stood down briefly before the prosecution re-read the facts and defence attorney, Herbert Mckenzie was given an opportunity to offer mitigation on behalf of the accused.
McKenzie told the court that the defendant was gainfully employed at the Water & Sewerage Department and had no previous convictions; further the court was asked to find that the defendant's guilty plea was made as early as it possibly could be made under the circumstances.
Walwyn had pleaded not guilty to the charges at his first appearance, but his attorney stated that the utterances made by the accused, both at the scene of the gun find and at the Police Station itself, amounted to a confession to the crime. He added that this shows that the defendant had indicated responsibility for the crime from the inception; the Magistrate stated however, that this responsibility was not expressed to her during his first attendance at court.
The court was also asked to consider that the defendant was allegedly the sole breadwinner for his single mother, who is currently unemployed. The defence counsel conceded that the defendant went about the issue of protection, as the firearm was allegedly obtained for, in the wrong way and offered that the defendant should have sought a firearm license instead.
He then requested leniency for his client and noted that the defence would be offering two character witness statements in writing to the court
The matter was adjourned for sentencing on January 30, 2013.
See previous story posted on November 2, 2012:
UPDATE: One accused in gun find at Horsepath said he didn't regret having weapon- Crown
- Both accused granted bail
ROAD TOWN, Tortola, VI – Loren Walwyn and Kezzia Carey appeared before Magistrate Tamia Richards today November 2, 2012 jointly charged with the offences of unlawful possession of explosives and keeping a firearm without a licence. They both pleaded not guilty to the charges against them.
Walwyn, 25, of Horsepath and Carey, 20, of Sand Box Road were arrested following the discovery of a handgun and a quantity of ammunition during a search executed by police at a residence in Horsepath.
Walwyn is represented by attorney Herbert McKenzie while Carey is represented by attorney Stephen Daniels. 
According to the allegations read by Principal Crown Counsel Tiffany Scatliffe, Police executed a search in Horsepath at a residence of Loren Walwyn as a result of a complaint received.
Upon entering the house, Police allegedly met Walwyn and Carey; Walwyn allegedly posed some difficulty during the search while Carey was said to be cooperative.
During the search one chrome 9mm Tanfoglio Italian-made firearm loaded with nine 8mm rounds of ammunition with an obliterated serial number was allegedly discovered in the bedroom of the house.
Upon finding the firearm, police showed both accused the discovery. Mr Walwyn, after being cautioned allegedly said "Me aint feel sorry for nothing… of course I must have it to protect myself cause ayo aint protecting me."
The firearm was then cleared and both accused were taken to the Road Town Police Station. The duo was then taken into custody and caution interviews were conducted. Carey denied knowledge of the firearm that was allegedly discovered in the bedroom. During his interview, Walwyn allegedly admitted to possession of the firearm.
The defendant, the court heard, related that he wanted to protect himself from Basil Prescott, a person with whom he was said to have been in a recent altercation with and also accused of threatening him. Carey allegedly confirmed that the two had a recent altercation.
After being cautioned, both defendants were charged with the offences.
The prosecution did not object to bail but requested that certain conditions be put in place for Mr Walwyn such as reporting regularly to the police station, a curfew and staying away from Mr Prescott as he allegedly made certain threatening comments.
Carey was placed on $45,000 bail with one surety.
Meanwhile Walwyn's bail conditions, after being given some thought by the Magistrate, were set as reporting to the police station Monday-Saturday and a curfew of 8 P.M. - 7 A.M. and instructions to stay away from Mr Prescott.
He was granted bail in the sum of $80,000 with a $20,000 cash component.
Both accused are required to return to court on December 14, 2012.
Meanwhile, in a recent press release from the Royal Virgin Islands Police Force (RVIPF), the Acting Head of CID, Inspector Jacqueline Vanterpool, said officers are targeting suspected persons believed to be carrying illegal firearms and the public can help by sharing as much information as possible with Police.
"We want to work in partnership with the community to get illegal firearms off the streets. If you have information that can help in this effort, contact any officer within CID or call the confidential Crimestopper's hotline number 800-TIPS 800-8477," she said.
The Crimestoppers International, with programmes in the Caribbean and all over the world, receives information from anonymous callers and passes that information back to respective law enforcement agencies to help solve crime and to bring perpetrators to justice within that jurisdiction. No information about the caller is required or solicited.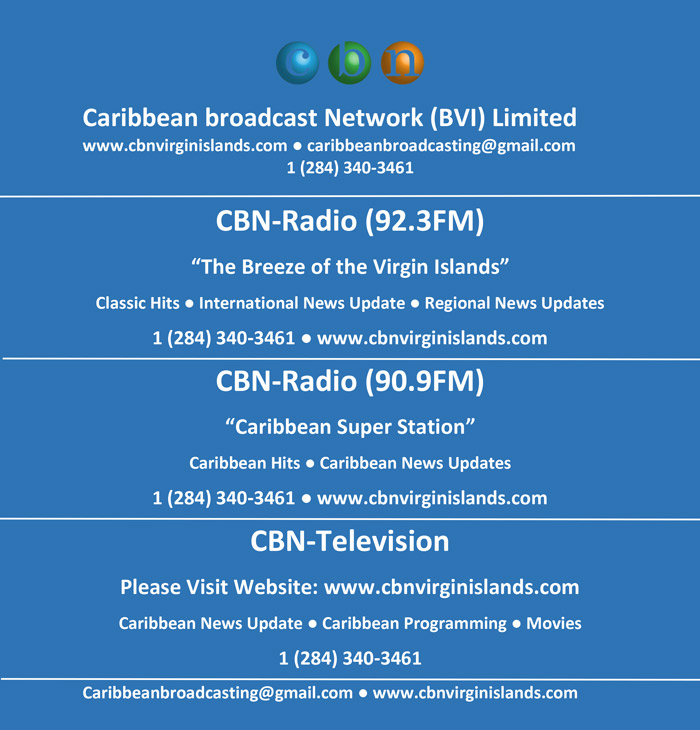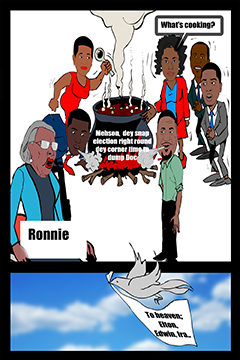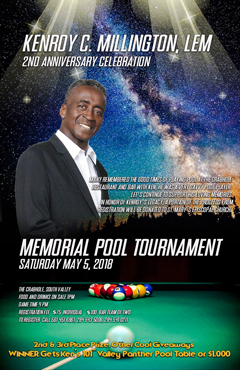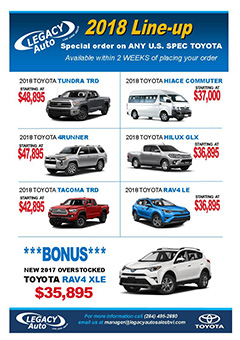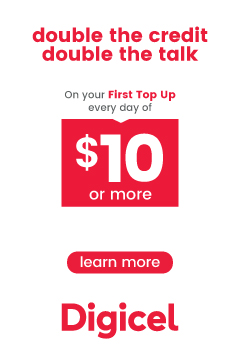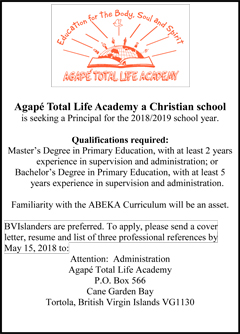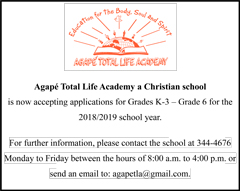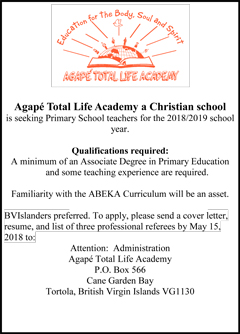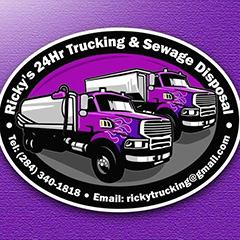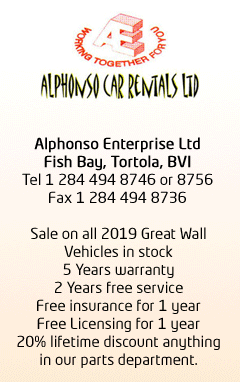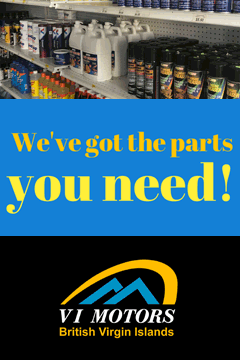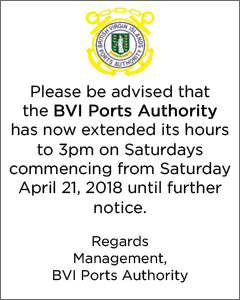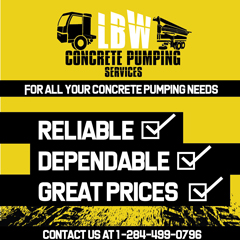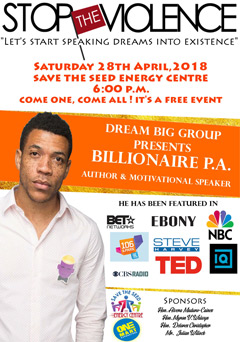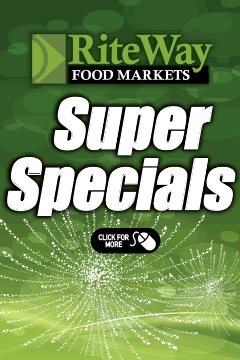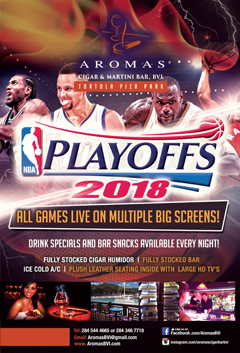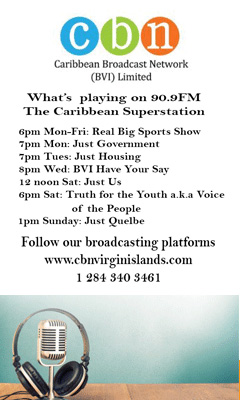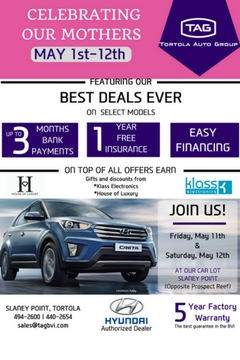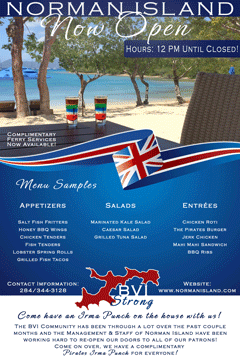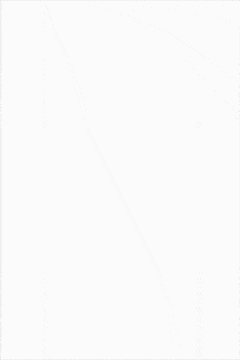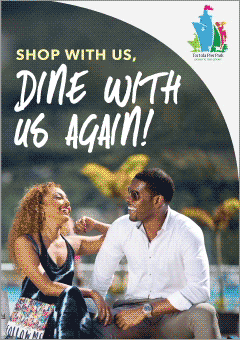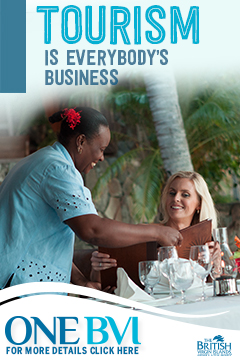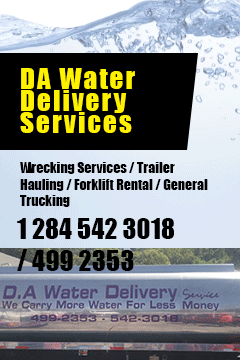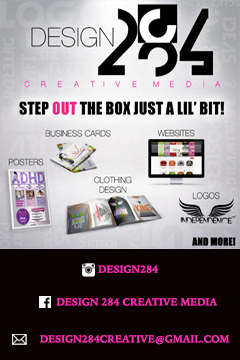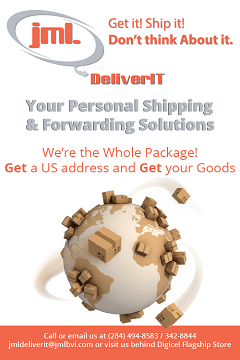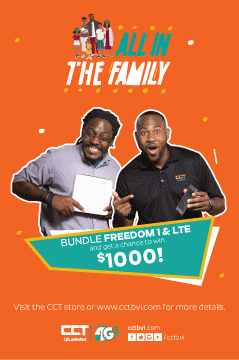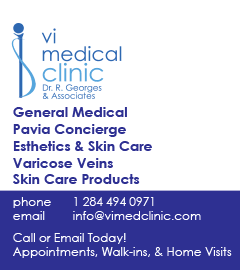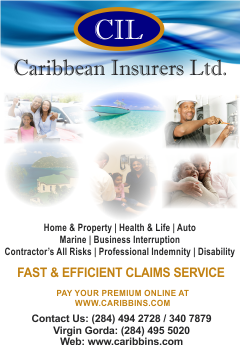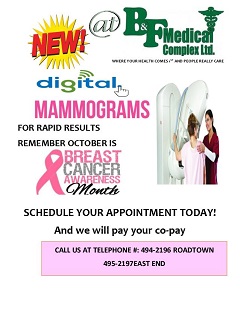 Disclaimer: All comments posted on Virgin Islands News Online (VINO) are the sole views and opinions of the commentators and or bloggers and do not in anyway represent the views and opinions of the Board of Directors, Management and Staff of Virgin Islands News Online and its parent company.