UPDATE: I was confident of winning says Miss C/bean World queen [Photoslide Included]
- Miss BVI nabs 1st runner's up position!
ROAD TOWN, Tortola, VI - It was an evening of elegance, humour and at times shocking but in the end there is no doubt that Ms. Dominica Nadira Lando was the fitting choice to reign as Miss Caribbean World over the next year.
The 19 year-old stole the hearts of many last evening May 5, 2012 at the Multipurpose Sports Complex where she also carted off the Best Costume, Best Swimwear, Miss Photogenic and Miss Poise awards.
Speaking to Virgin Islands News Online moments after her win, the stunner stated that she was a winner even before entering the competition.
"I was always confident, and I knew I had the support of my family, friends and country," she said. "I feel on top of the world with this being by first regional pageant."
In July she will be competing in the Ms. Carival 2012 in St. Vincent and the Grenadines.
Taking the 1st runner up position was Ms. BVI Abigail Hyndman, who also nabbed the Best Evening Wear and Ms. Intellect awards. Rounding up the other three spots were Ms. St. Lucia Consuelo Dupal; Ms. Cuba, Alina Rodriguez Roberts and Ms. Curacao Marvia Laurence.
Patrons were treated to some ingenious creations from the 16 contestants that blow the minds of the packed centre.
Here is a breakdown:
Sexy Swimwear
There was no doubt that the sixteen contestants hit the gym before hitting the stage because many of them looked svelte and toned in sexy beach wear. Their abs were fabulous!
Starting the ball rolling was Ms. Anguilla Olufunmike Banks Devonish who wore a black and sheer one-piece number which was adorned with crystals, Ms. Antigua & Barbuda Jnoure Smith looked spectacular in a leopard printed bikini; Ms. BVI wowed in a gold two piece and matching sarong; Ms. Cuba also choose a gold bikini; Ms Curacao wowed in an colourful explosive one piece; Ms. Dominica mesmerized in an aqua bejewelled one piece number; Ms. Dominican Republic Miss Suzan Castano looked radiant in a gold two piece as well; Ms. Jamaica Roneisha James looked flat in a one piece pink off the shoulder; Ms. Margarita Island Rosairym Machado Noguera was colourful in a red and white bikini; Ms. St. Kitts & Nevis Venetta Zakers dazzled in a sexy aqua one piece; Ms. St. Lucia choose a stunning orange bikini; Ms. St. Maarten Trumane Trotman rocked a purple two piece; Ms. St. Vincent & the Grenadines Aviar Charles looked fabulous in a blue, turquoise and gold bikini; Ms. Trinidad & Tobago Wendy Thomas opted for an orange two piece which depicted the Caribbean sunshine; Ms. USVI Temisha Libert selected an emerald, fushia and plum one piece ensemble while Ms. Venezuela Greisel Rivero Sojo rocked a plunging one piece gold and beige number.
This segment carried 40 points.
Interesting costumes
In true fashion, the young ladies were able to illustrate through their costumes the beauty of their respective countries. But only a few were able to steal the spotlight.
One being Ms. BVI, who looked awesome in a shell dress and a coral head dress, a replica of the Anegada coral reef. Her costume depicted the over 1,200 species of seashells found on the Virgin Islands' beaches.
Not to be outdone, Ms. Dominica, who won this category, paid tribute to six of the Caribbean's influential individuals including former VI legislator Eileene Parsons. Dressed as a butterfly, the newly crowned queen looked radiant in the blue and green ensemble which was completed with a tribal headdress.
Ms. Cuba was simply sexy as a Samba dancer with her outfit fittingly a combination of her country's flag – red, blue and white. To work the outfit, she delivered a few tantalising moves. Ms. Trinidad's costume made an impact as she depicted the Scarlet Ibis, the island's national bird. She was a vision in pink and silver.
This segment carried 60 points.
[slideshow]
Talent galore
To be a queen one has to be talented as well as beautiful. This year the contestants did not disappoint.
Deservingly, Ms. USVI copped this segment with a powerful rendition of "Footprints in the sand". She looked like a superstar in a hug fitting gold dress.
Other notable contenders in this category were Ms. Anguilla, who made an impression of using a saw as a violin. Prior to that, she performed a dramatic piece touching on the issue of young people not following a religious path.
Ms. St. Kitts using a prison as her prop and dressed as a prisoner sang that the youths needed guidance and asked where were "our parents and leaders?" She reiterated the point that it takes a village to raise a child.
Ms. Lucia tackled the sexual abuse she faced from her boyfriend and she ended it by using a gun on him and Ms. BVI, through dance, portrayed a woman who died at the hands of her abusive husband.
But the most shocking talent was performed by St. St. Vincent and the Grenadines. She came out of a coffin, and to ensure authenticity had the appropriate makeup to show rotting flesh. This shocked the audience to its core.
According to her, she raised from the dead to make a plea for unity in the Caribbean.
Several of the other contestants danced.
This category carried 90 points.
The good & ugly in evening wear
Some were classy and some downright awful. But stealing the spotlight were Ms. BVI, Ms. Cuba and Ms. Dominica.
Ms. Cuba oozed sex appeal and channelled "old" Hollywood in a simple black lace gown, while Ms. BVI dazzled in a crystal and wire bodice and turquoise skirt. The queen turned heads in a fiery red bejewelled gown.
However, Ms. Antigua and Barbuda, Ms. St. Maarten, Ms. Trinidad and Ms. Jamaica had the crowd in disbelief in some hideous gowns.
Kudous must be given to Alicia Hamm for keeping the show moving along with any major hiccups and surprisingly in started on time.
The Master and Mistress of ceremony Damien Grange and Zoe McMillan-Walcott were truly a class act.
Among the judges at last evening's affair were Lorna Smith OBE, Joyce Murraine and Hadassah Ward.
Sudeakka Francis of St. Kitts and Nevis was the 2011 queen.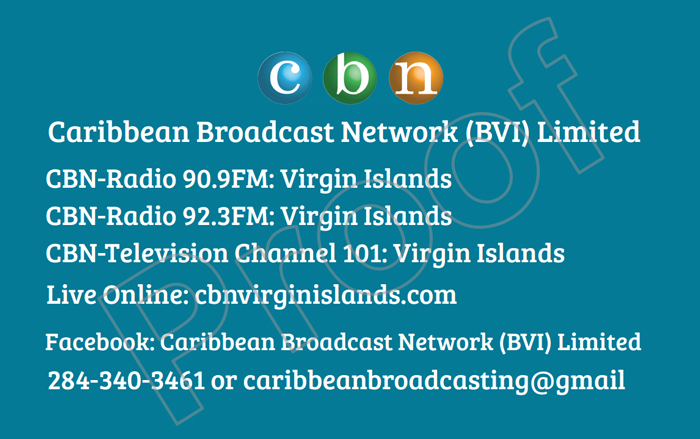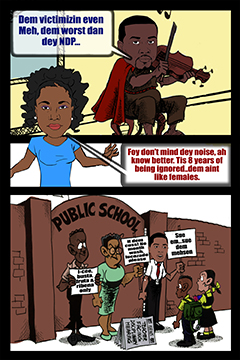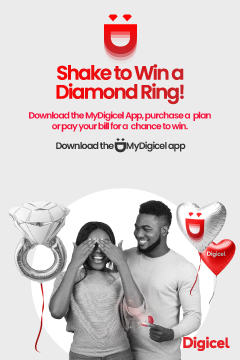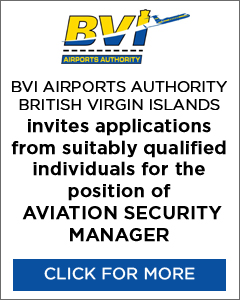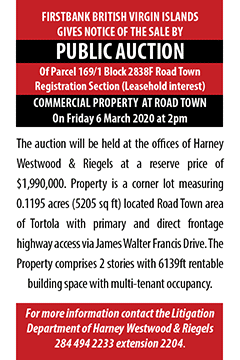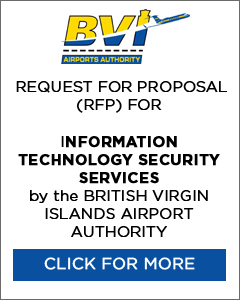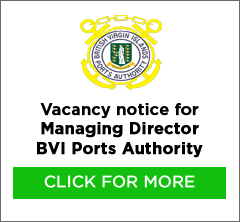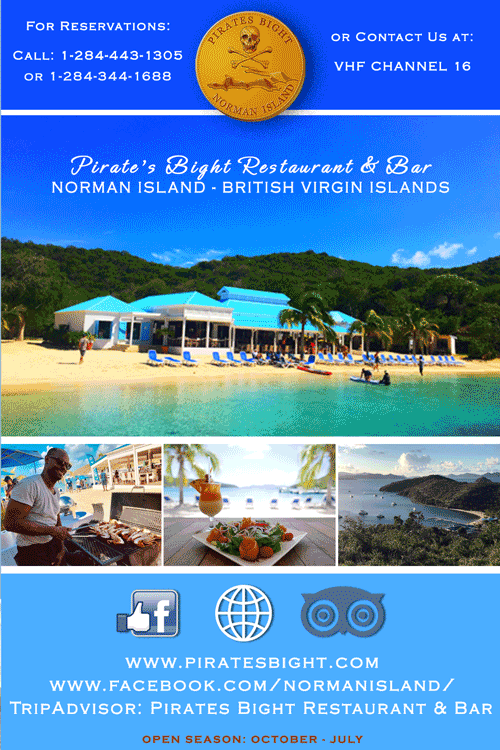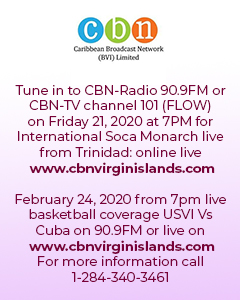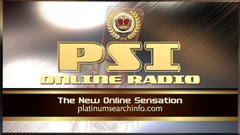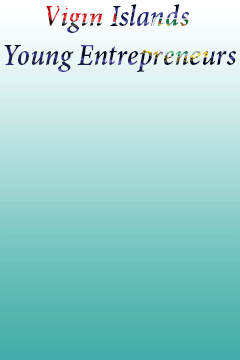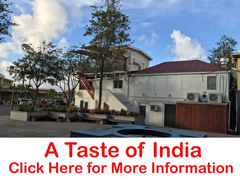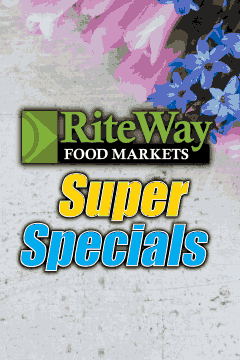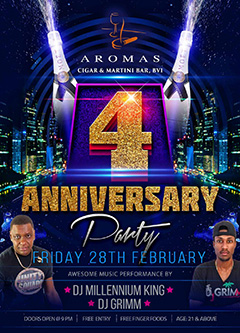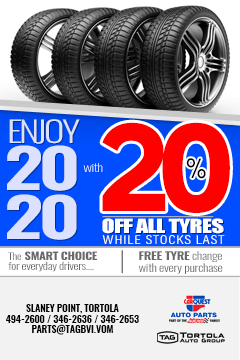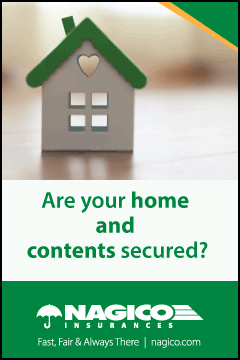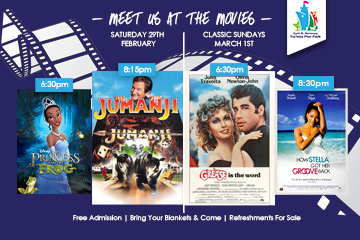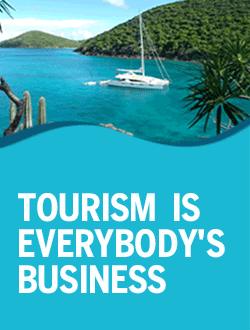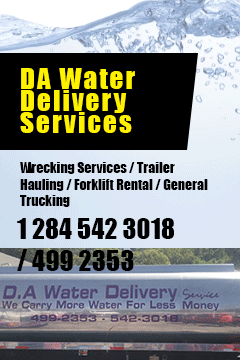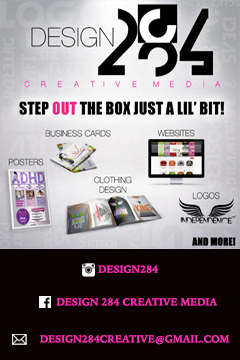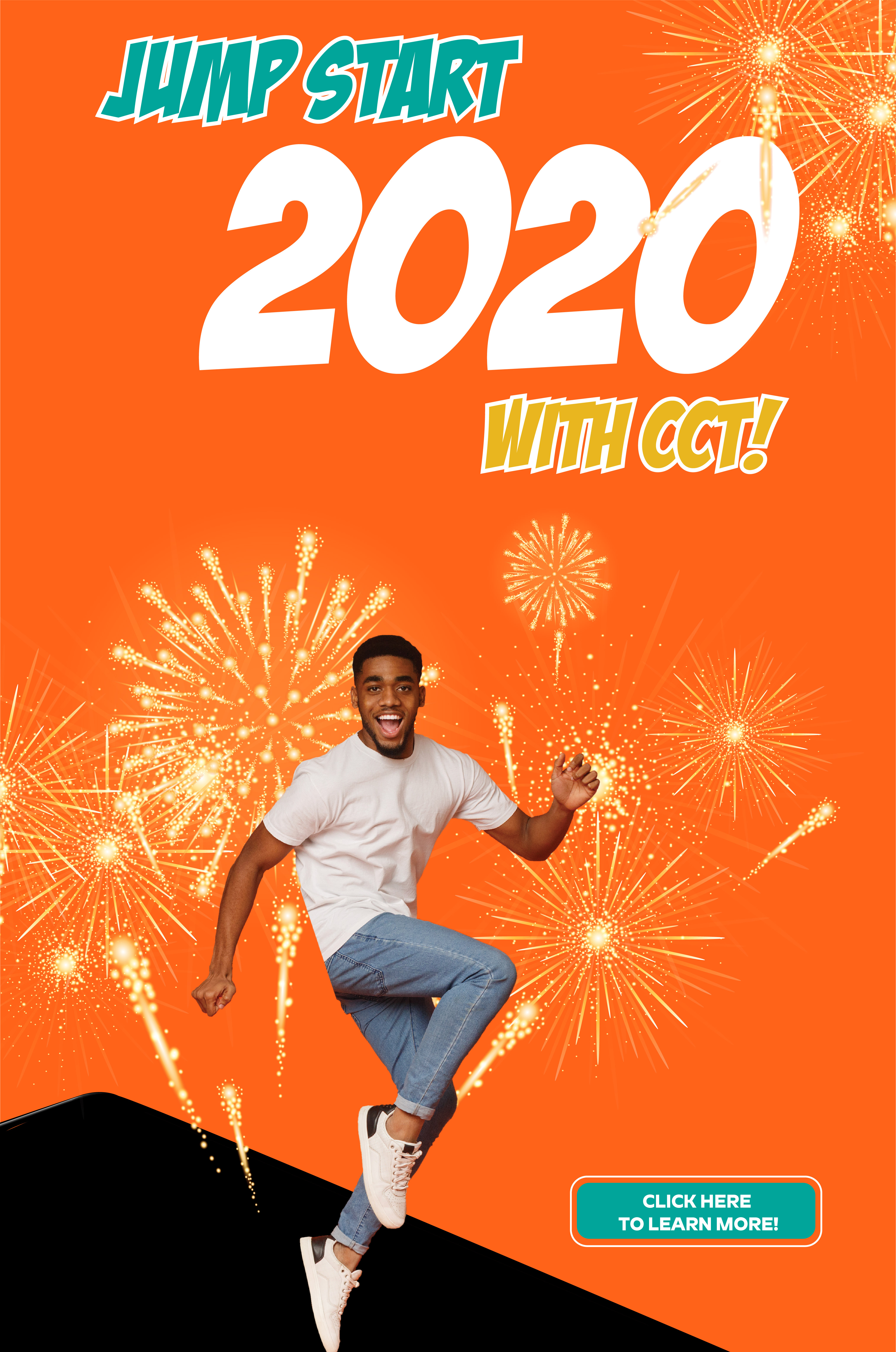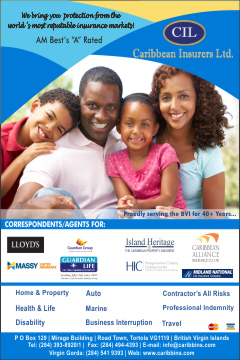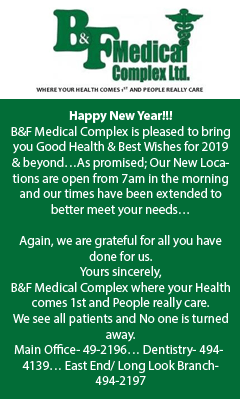 Disclaimer: All comments posted on Virgin Islands News Online (VINO) are the sole views and opinions of the commentators and or bloggers and do not in anyway represent the views and opinions of the Board of Directors, Management and Staff of Virgin Islands News Online and its parent company.