UPDATE: Broken Home Out! 4 Tortola horses in for Sunday's races!
ROAD TOWN, Tortola, VI – This news site has been reliably informed that Broken Home will no longer be participating in the final leg of the Virgin Islands Triple Crown Challenge in St Thomas, USVI, on Sunday March 17, 2013.
Tortola's horseracing fans will be disappointed to learn that the horse, which was expected to participate in the highly anticipated 6 Furlong sprint classic alongside St Thomas' Bud White and St Croix's Plotter and Berberis, has not been able to make the trip due to 'veterinarian issues' according to a well placed source.
Meanwhile, four other horses have successfully made the trip from Tortola to St Thomas, including the record breaking Really Uptown, seemingly well on the verge of creating history with an expected victory in the feature race of the final leg of the Triple Crown.
The other Tortola horses scheduled to participate in the final leg of the races at the Clinton E. Phipps Racetrack in St Thomas include Orithyia for the 7½ furlong mare race, Good Boy Daddy in the Class D 6 furlong race and Gaffalione for the class C one miler.
Speaking with this news site, co-owner of L&B stables Violet 'Letty' Hodge, revealed that she had arrived in St Thomas earlier today, March 14, for Sunday's races while her horse, Really Uptown, had arrived the previous evening with the other three horses for the races.
Good Prospecting out of Top Priority Stables had withdrawn from the final leg previously due to injury. 
See previous story posted March 12, 2013:
Really Uptown set to create VI Triple Crown history this Sunday
Slevin & Good Prospecting out of 3rd leg with injuries 
ROAD TOWN, Tortola, VI – With anticipation being equally as high as the stakes involved in the upcoming final leg of the Virgin Islands Triple Crown, all systems are a go and everyone seems anxious to witness what would be a historic and unprecedented feat with Really Uptown being tipped as overwhelming favourite for the feature race of the event. 
Really Uptown and his L&B stables camp have so far pulled of the unbelievable in winning the first two legs of the Triple Crown and with no real challengers left from the preceding rounds, seems set to snatch the title and further their claim to fame on March 17, 2013 at the Clinton E. Phipps racetrack in St Thomas, USVI.
"I feel wonderful," was the reaction of co-owner Violet 'Letty' Hodge on the chance of creating history in Virgin Islands horseracing.
Both competitors, Slevin and Good Prospecting, are out of the final race with injuries essentially paving the way for Really Uptown to make a clean sweep of the event.
Regarding the absence of Slevin in the final race, Hodge said, "I guess the new trainers decided that he probably wasn't ready to run again… I'm sorry about it though."
The horse owner is fully aware that anything could happen come race day, however, and said nothing will be taken for granted, "regardless of how you think things will happen, sometimes you may think I've got this one for sure and something happens and you don't emerge the winner, so in my point of view you never take any race for granted.
With regard to pre-planned celebrations being made, Hodge suggested that some might feel this may be premature, but she expressed that she had faith in her horse and felt he would come back with the Crown.
After completing the first two stages of the Triple Crown, Hodge felt her dream was drawing closer, "the third [race] now is kind of exciting… knowing that I have so much people supporting me and a lot of the people from the BVI are going to be there is kind of a pressure, but it's good to know that I can bring [the crown] back and I can create history."
Fans excited in St Thomas
Meanwhile, President of the St Thomas-St John Horse Owners Association, Mr Wystan Benjamin stated that preparations were 'coming along pretty good'. The final race card was approved yesterday and the race day programme and trophies were next to be finalised, "we should be there by about Wednesday," he said.
Commenting on the atmosphere and mood of fans in St Thomas for the final leg of the race, Benjamin said, "they're excited… they're anticipating the race itself and it's going to be the first time a horse is facing [the prospect of being] Triple Crown winner here, so people are looking forward to history in the making more or less."
He noted that many persons would be travelling from St Croix as well as there were quite a few entries from St Croix on the card for race day. "We also have a big educational promotion going on with a giveaway of about three [Samsung] Galaxy tablets… so we know that we will get a large influx of tourists."
According to Benjamin, though seven races were initially proposed for the races, one of the races had to be withdrawn due to the spate of injuries faced by horses and the resulting lack of entries to fill the slots. "That's not unexpected sometimes," he added, "especially at this time where we're limited in the amount of horses which we have…" He noted that most of the races are filled with the exception of one or two and felt that he couldn't ask for much more than that.
"There is a lot of activity with new horses coming in… we have quite a few horses debuting and fans always look forward to the new horses that arrive to see what they could do," the President related.
Horses are not machines
Benjamin also talked about the absence of key horses such as Good Prospecting and Slevin from the feature race next Sunday, "we know that the fans are looking forward to it but the health and welfare [of the horses] must come first all the time," he explained.
"A lot of times fans don't understand that the horses, they're not machines," he continued, "if they're not doing well, if they're not a hundred percent and you force them to run, you jeopardize their health and their career."
Even though he is not in the feature race, many fans will surely be excited to see the return of Bud White, expected to be back on the track after a long injury induced lay off and is slotted to be in the open sprint race for the third leg of the Triple Crown.
"A lot of people were looking forward and they thought it might have been good to see Bud White face Really Uptown for the third leg but I think the team of Bud White knows that he needed a race and was still getting ready…" Benjamin said, "he's close to a hundred percent [but] he's not quite peaking to be able to take on Really Uptown right now."
The President encouraged owners and fans to come out in support of the races in their numbers and said there was a lot of excitement starting to grow especially listening to the radio programmes. He expressed that there were many initiatives from last year's events which were starting to take hold and added, "we just need a little bit more exposure and a little bit of support from everybody… it's not always about money, even though money drives it, but just being there, coming out and seeing the races, whatever island you're supporting… come out and support the different tracks and play your part."
Owner of Bud White, Stanley Smith said his horse was just coming off of leg injury and his trainer suggested that the horse needed a race at this point and was confident that his horse would do well. "We're ready to do run… I really don't worry about anybody else, all I worry about is my fans, Bud White is ready to run… anything could happen but I'm confident in the horse that we have," Smith said.
He added, "the competition is the competition, it's up to them to run their race and we would run ours...". The horse owner also stated that as long as his horse came out of Sunday's races healthy, the Governor's Cup was next on the horizon for the team.
Tortola fans in full support
President of the VI Horse Owners Association, Karen Smith-Aaron explained that there were five horses set to leave on Wednesday from Tortola. "I'm pleased at the participation," she said.
"Tortola is 100 percent backing Really Uptown in actually taking the crown," she added.
She was hopeful that all the horses won their respective races and encouraged fans to come out and support the races.
According to the President, races in Tortola initially set for Easter Sunday have now been pushed back to April 7, 2013. She said the date was shifted because of its closeness to the final leg of the VI Triple Crown Challenge.
See final official race card below: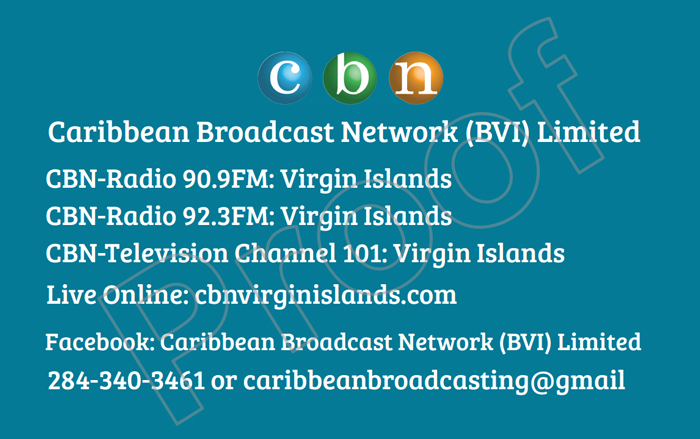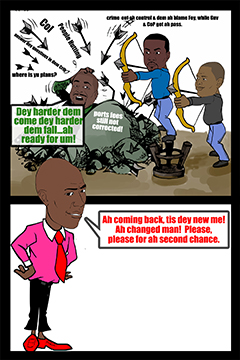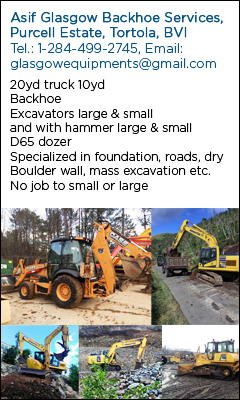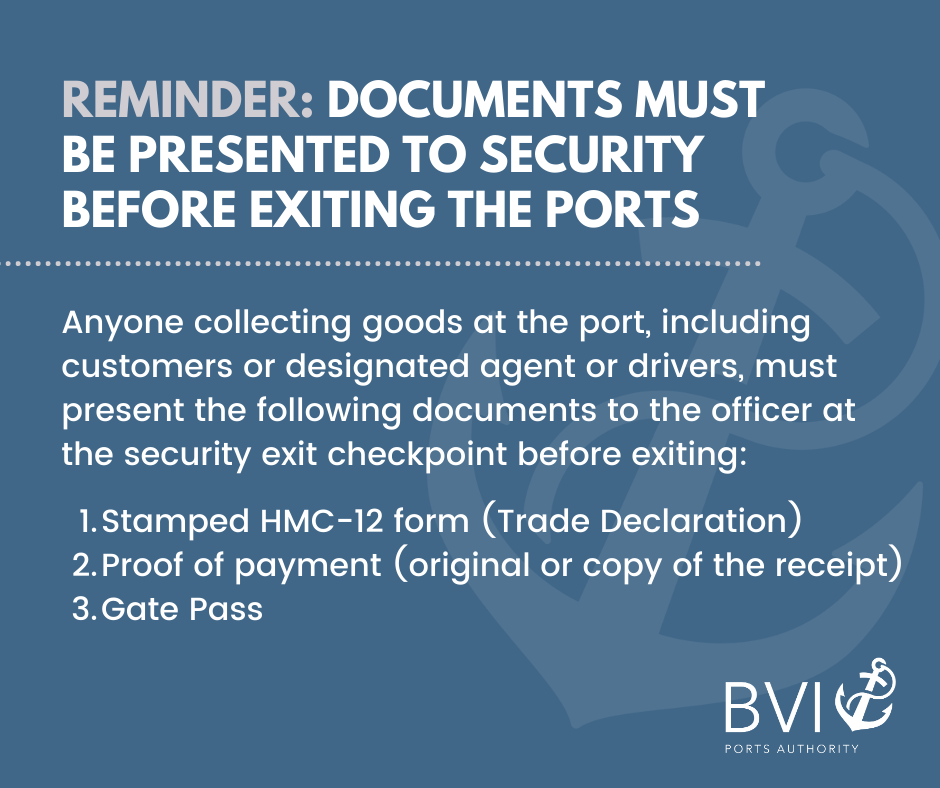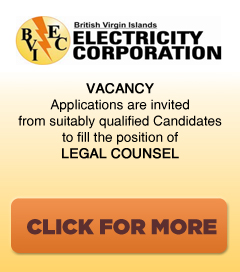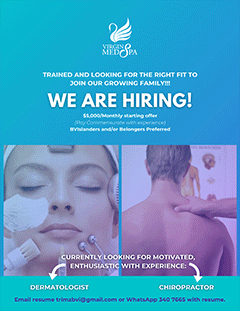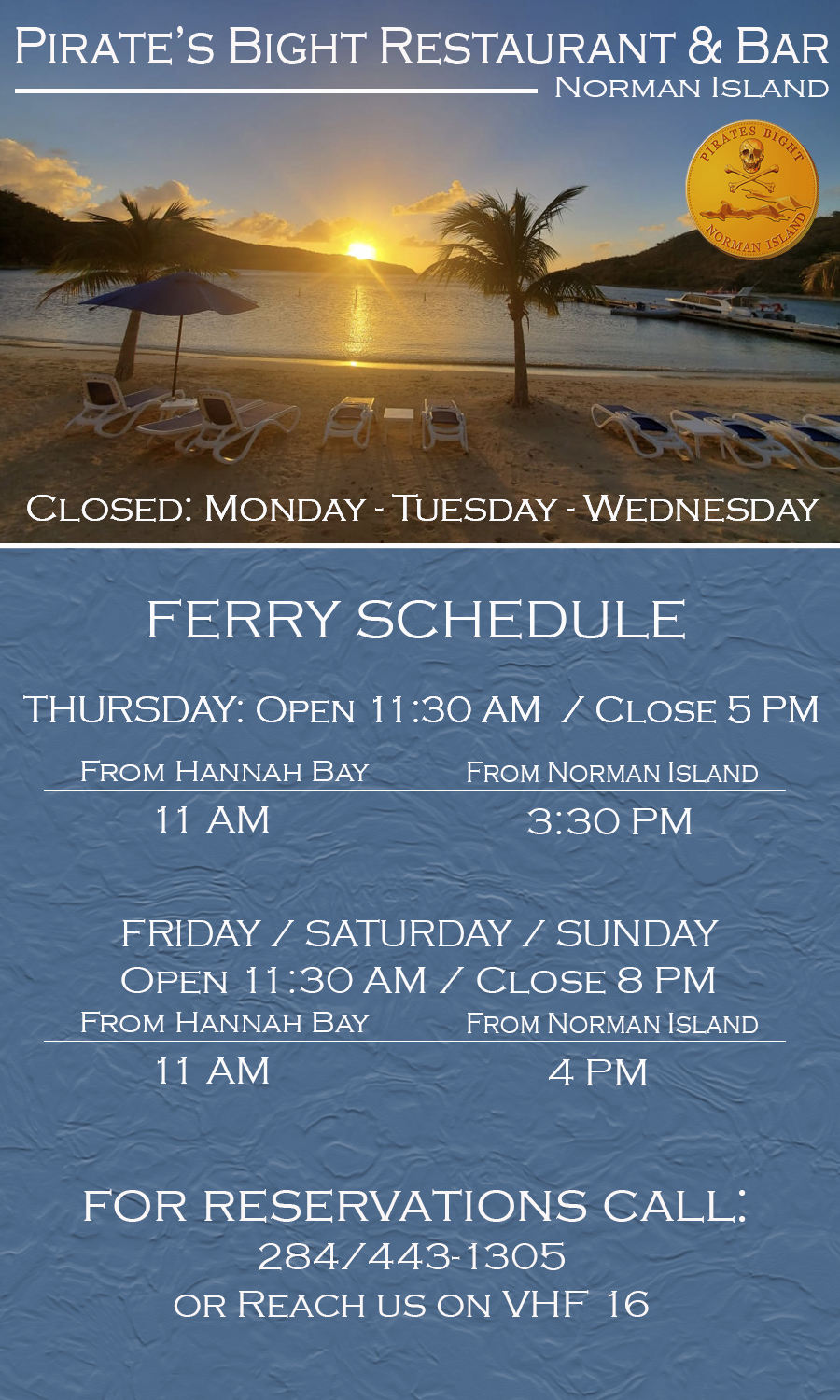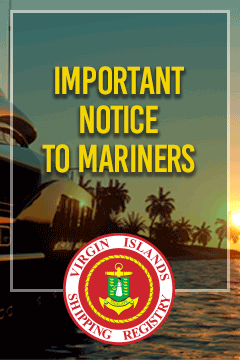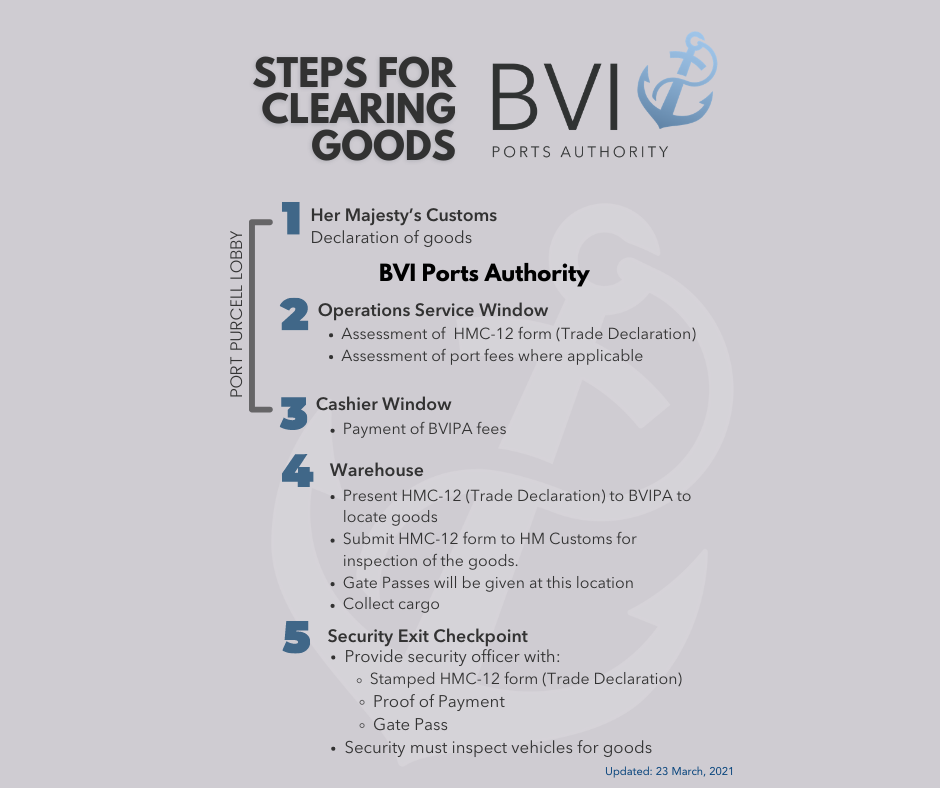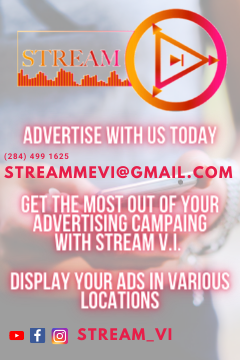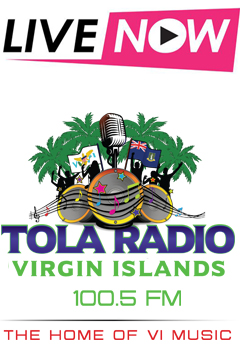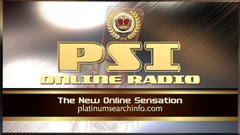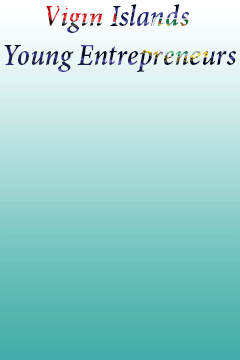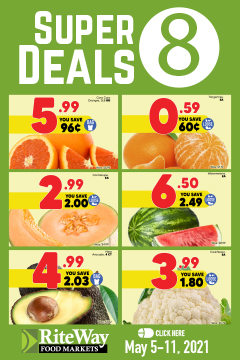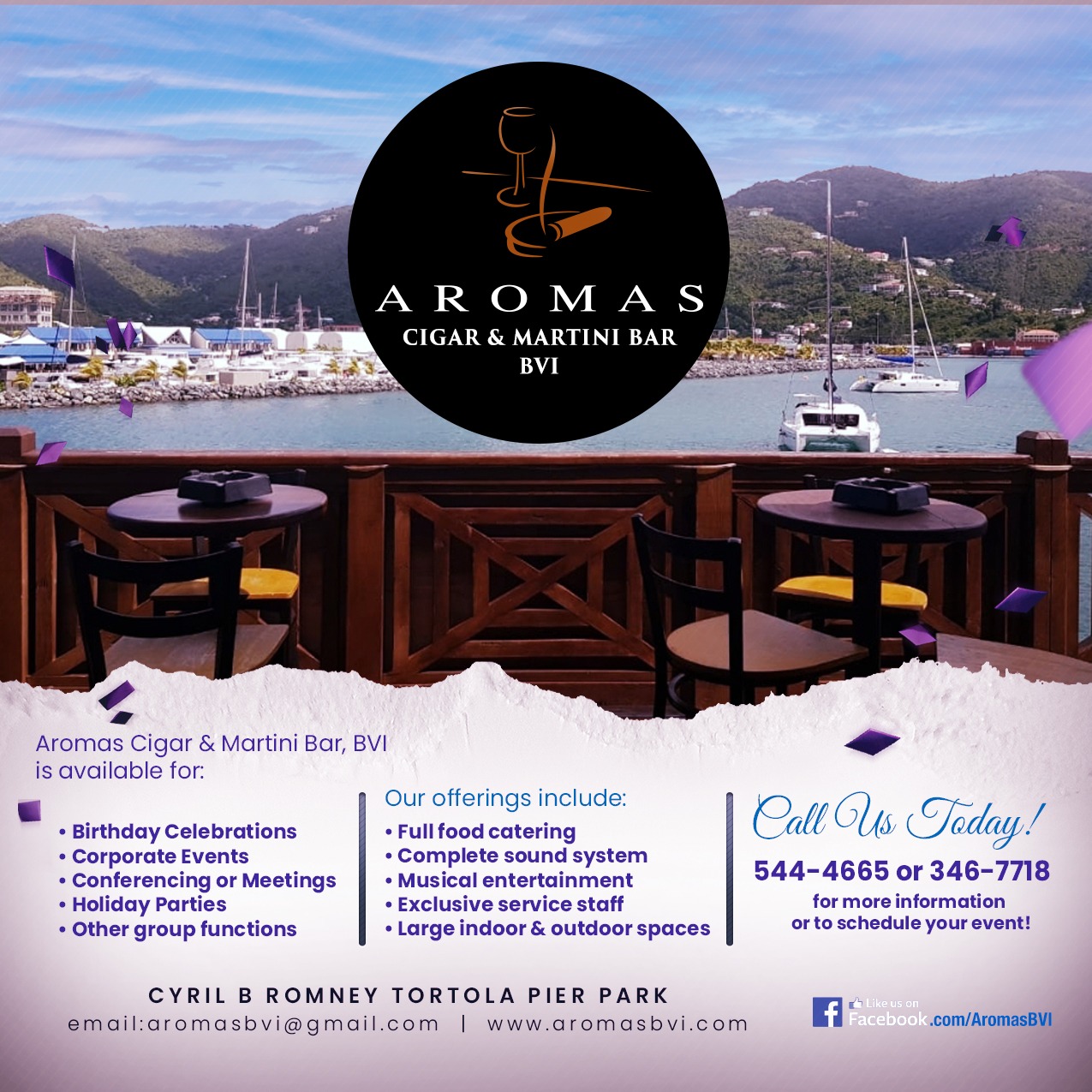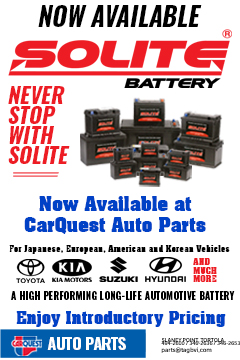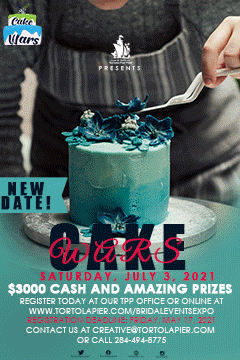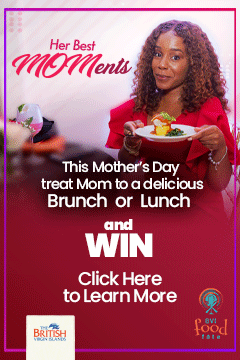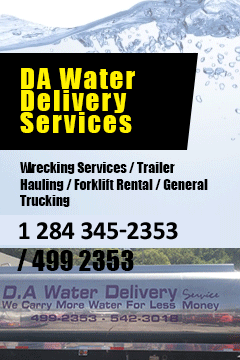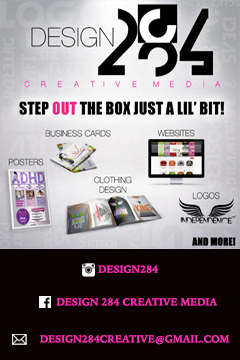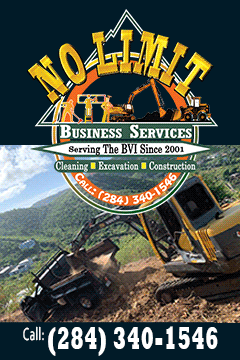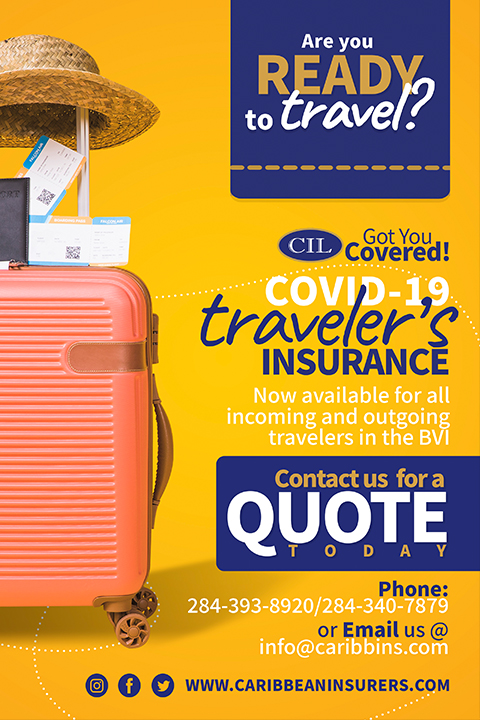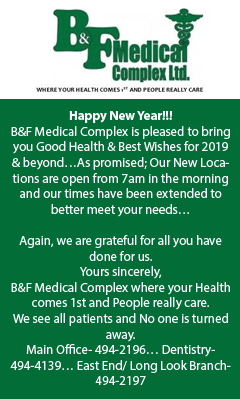 Disclaimer: All comments posted on Virgin Islands News Online (VINO) are the sole views and opinions of the commentators and or bloggers and do not in anyway represent the views and opinions of the Board of Directors, Management and Staff of Virgin Islands News Online and its parent company.