UPDATE: Bittersweet victory for My Pal Shawn
- as Doughmaker is euthanised after breaking legs in feature clash of Boxing Day race card @ Ellis Thomas Downs on December 27, 2015
SEA COWS BAY, Tortola, VI – The celebrations were muted by the sad news that Doughmaker had to be euthanised after falling around the last bend, but My Pal Shawn comfortably won the feature clash of the Boxing Day Races at Ellis Thomas Downs in Sea Cows Bay on Sunday December 27, 2015.
The fans came out in their numbers, over dressed, under dressed and intent on enjoying the day's activities, whether it be for the now traditional "lime" or to crowd the fence and witness horses giving it their all to excite and enthrall.
Feature race drama
The feature race, the One Miler sponsored by Premier Dr The Hon D. Orlando Smith for a purse of $10,000, was one of mixed emotions as the rejoicing for My Pal Shawn's victory was cut short by the news that Doughmaker had fallen around the last bend and broken two legs.
2015 Governor's Cup winner Doughmaker, who missed several races after having surgery in July to remove bone chips from one of his legs, was making a return to racing and trying desperately to catch up with both Bittersweet Dream and My Pal Shawn.
However, My Pal Shawn was not to be denied and showed by stepping up to the One Mile distance, after earlier wins over 6 ½ Furlongs, that he is now a serious threat to St Moose in 2016.
My Pal Shawn, ridden by Hiram Rivera, had too much speed for Bittersweet Dream down the final stretch to win by six lengths in a time of 1:47 and 1/5th.
Opening race win for L B Thunder
Race One, over 6 ½ Furlongs, saw L B Thunder and Michael Semple romp to victory in 1:26 flat, ahead of Dramacidel and Joshua.
"We were a little back out of the gate, but I have full confidence in the horse and once we saw the gap open up we went for it," Semple said.
Sin Mirar Atras recovers from poor start
In Race Two, Hiram Rivera and Sin Mirar Atras had to resort to Plan B after a slow start to win the 7 furlong sprint in a time of 1:33.
"We had a bad start, but got into a good position around the first bend and once there I knew we had more than enough speed to win the race," commented Rivera, who also noted that the track was in the best shape he could remember.
Mark It A Wynn came home second, having lost the lead around the final bend. Meddling Birdie ridden by Tyrone Nelson came third, Gus Is Tuff from St Thomas fourth, Optionality fifth and Power Ten- a surprising sixth after winning its last two races over 6 Furlongs.
Miss Homer first home!
Race Three, which was run over one mile, suffered a short delay as the gate was maneuvered into the right position and then saw True Essence reluctant to join the field as the doors sprang open.
Miss Homer finally held off the challenge from Motion to Appeal, ridden to victory by Rivera in a time of 1:50 flat. Orithyia was third and True Essence fourth.
Cindy Soto is sensational on I'm Sensational
Race Four became a three horse race after Buy Buy Buy got caught at the gate and didn't start the 7 Furlong sprint as well as Atrevette who was scratched after running to a second place finish the previous day in St Croix, USVI.
Cindy Soto then became the third woman winner at Ellis Thomas Downs, riding I'm Sensational to a win in 1:31 and 4/5ths ahead of Starship Titan and Yes By Eric, who suffered his problems at the gate having burst through early, dismounting his rider, Rivera and heading off on a reverse lap before being returned to the start.
Pumped Up Kicks outkicks the competition
Race Five, the CCT Sponsored One Miler with a purse of $6,000, took place with lengthening shadows encroaching across the track, but still the crowd witnessed Pumped Up Kicks from St Thomas, ridden by Brian Gonzalez and owned by the Brothers Stables, win in a time of 1:43 and 4/5ths.
Chilean Boy, owned by Top Priority Stables, came home in second place, whilst How's A Wynner was third, and Unguided Missile fourth.
Honors the top debut horse
The final race of the day, over 6 ½ Furlongs and which was run in almost complete darkness, was won by Honors on debut and owned by Family Affairs Stables.
See previous article published December 27, 2015
My Pal Shawn triumphs; Doughmaker breaks two legs
An emphatic victory by My Pal Shawn of Family Affair Stables in the feature clash of the Boxing Day races was overshadowed by tragedy on the track as Doughmaker reportedly suffered two broken legs and was put to sleep at Ellis Thomas Downs moments ago, December 27, 2015.
My Pal Shawn shrugged off an early challenge from Bitter Sweet Dream to win the 1 Mile clash for Class A horses easily in 1:47 as Doughmaker was never in the race and eventually went down from what was suspected to be two broken front legs.
It is not clear the condition of the jockey but an ambulance was quickly on scene as a large crowd gathered around.
Both Doughmaker and Bitter Sweet Dream were running out of L&B Racing Stables.
The feature race was run for a top prize of $10,000 sponsored by Premier Dr The Hon D. Orlando Smith.
The highly anticipated feature race brought back sad memories of the 8th running of the Premier's Cup at Ellis Thomas Downs on Tuesday August 4, 2015 when St Moose of St Croix won but defending champion Break Up The Game broke his foot crossing the line in second place and had to be put down.
The 7th and final race of the day has not yet been run.
Virgin Islands News Online will bring further information as it comes in.
See previous article posted December 27, 2015
Just hours to big showdown with My Pal Shawn, Doughmaker & Bitter Sweet Dream!
In just a matter of hours the race that many horse racing fans have been asking for will materialise at Ellis Thomas Downs in Sea Cows Bay as around 4:30pm three of the top horses on Tortola, Virgin Islands will clash to determine who is the best of the best.
Apart from bragging rights among horse owners and racing fanatics, the feature race fetches a purse of $10, 000 sponsored by Premier Dr The Hon D. Orlando Smith.
The rivalry will be among Bitter Sweet Dream and Doughmaker of L&B Racing Stables, which is well known for producing champion horses, and My Pal Shawn of Family Affair Stables in a 1 Mile clash for Class A horses.
We checked in moments ago with Public Relations Officer of the BVI Horse Owners' Association Esther N. Fraser, who said the Ellis Thomas Downs track is bustling with horses, including those that have arrived from St Thomas, US Virgin Islands.
"Every horse from St Thomas made it except for Atrevete who was slated to run in the 4th race but has been scratched. Other than that the race card remains the same. We are looking forward to the feature race that happens this afternoon as well as the 7th race which will feature a number of debut horses."
Ms Fraser also noted that Road March Champions VIBE will be providing entertainment for race day.
Admission is $15 for adults and $5 for children.
The first race on the 7-race card is slated for 12:45pm.
Download official race card here:
http://www.virginislandsnewsonline.com/ads/Official_Race_Card_-_27_December_2015.pdf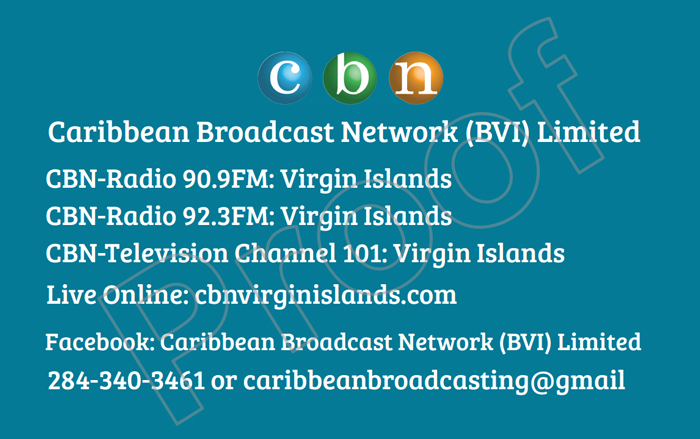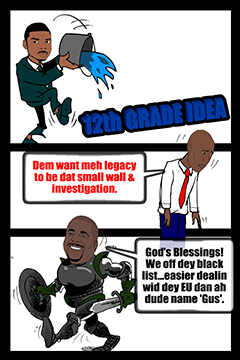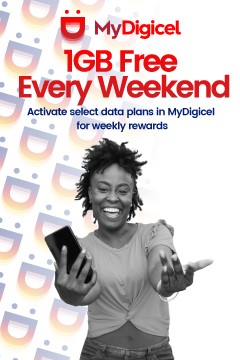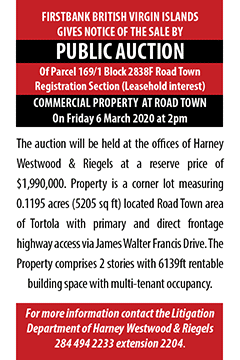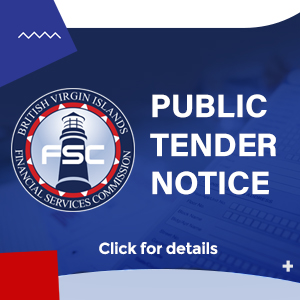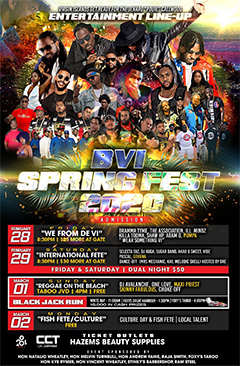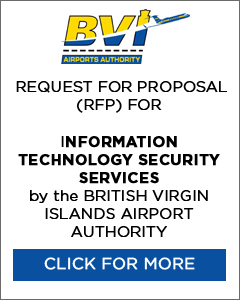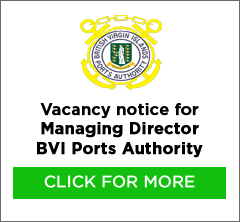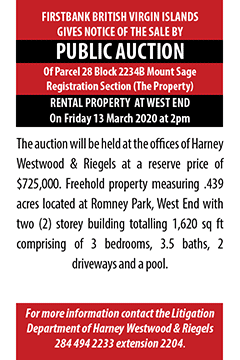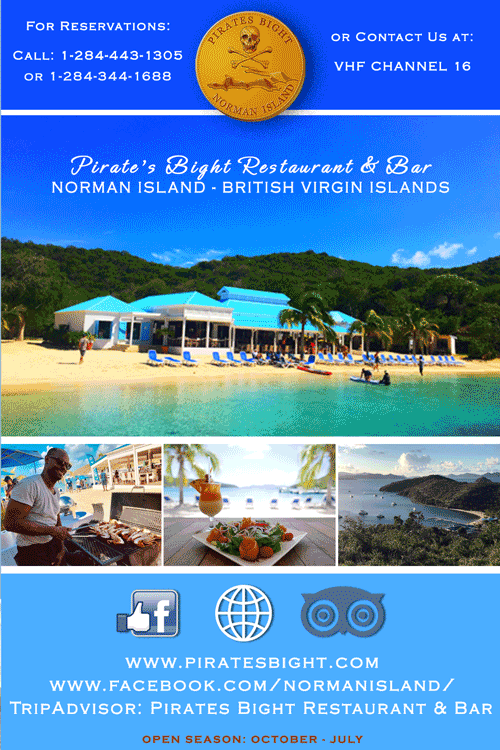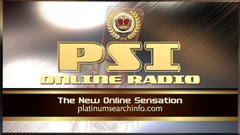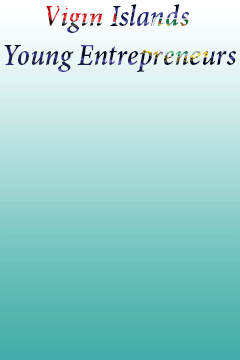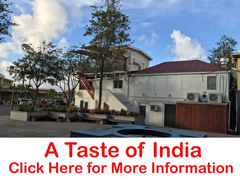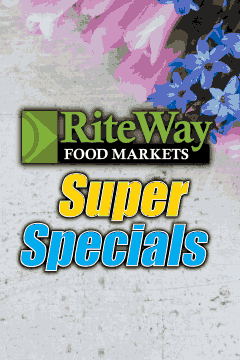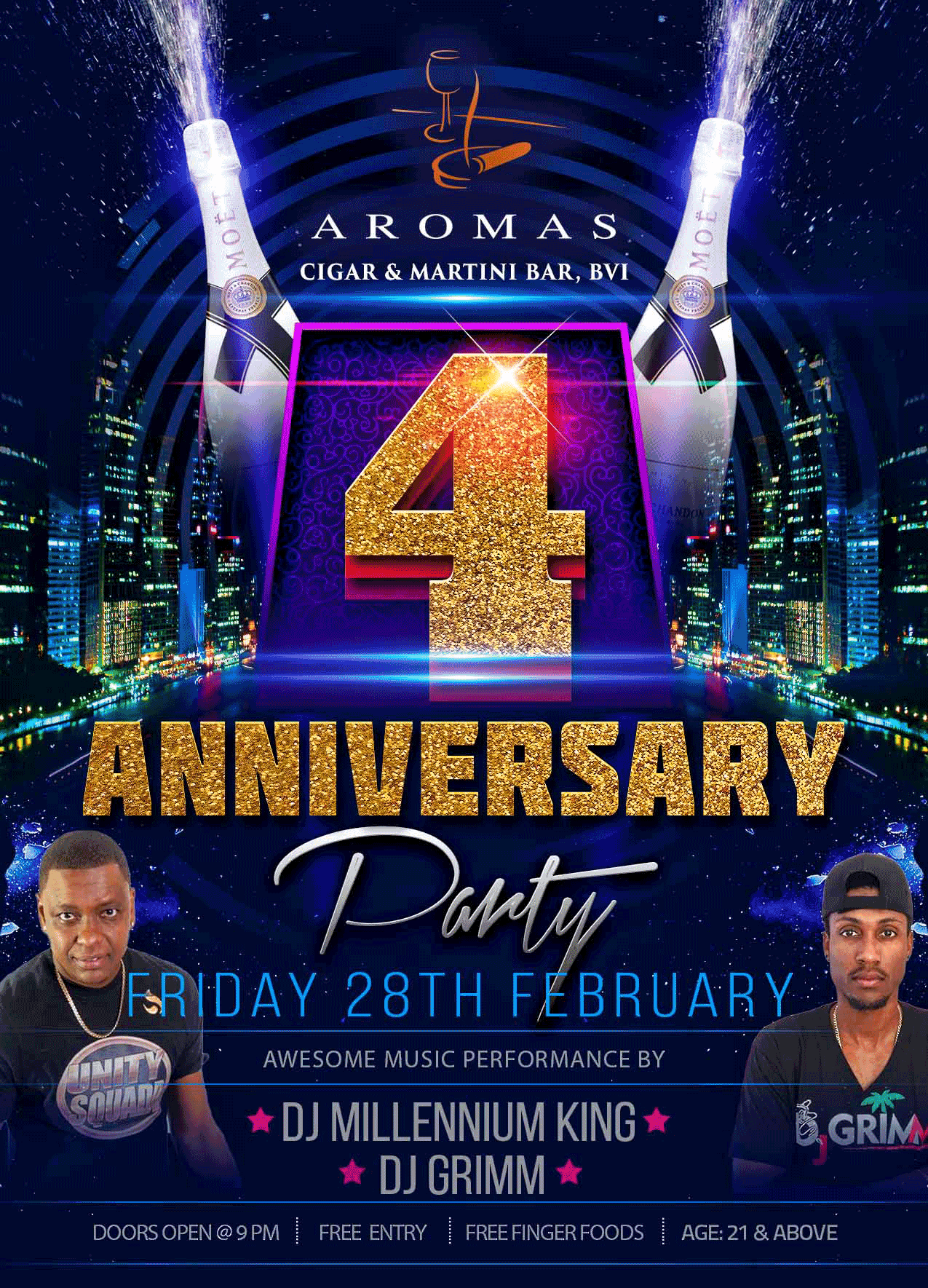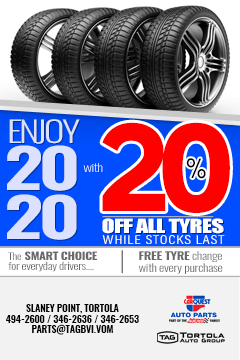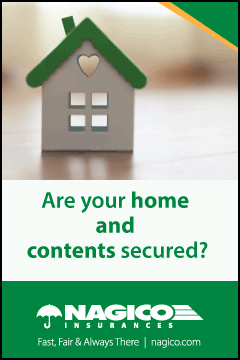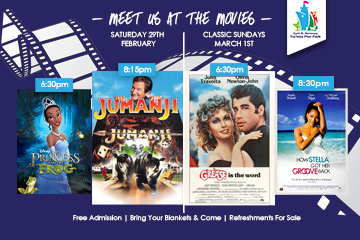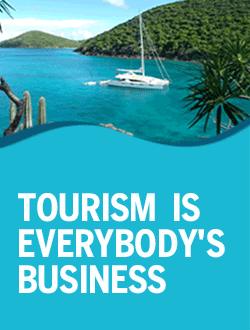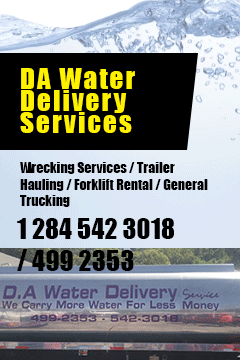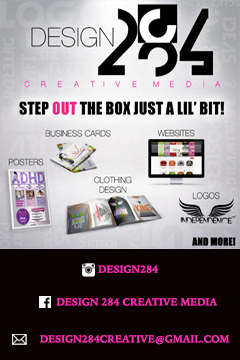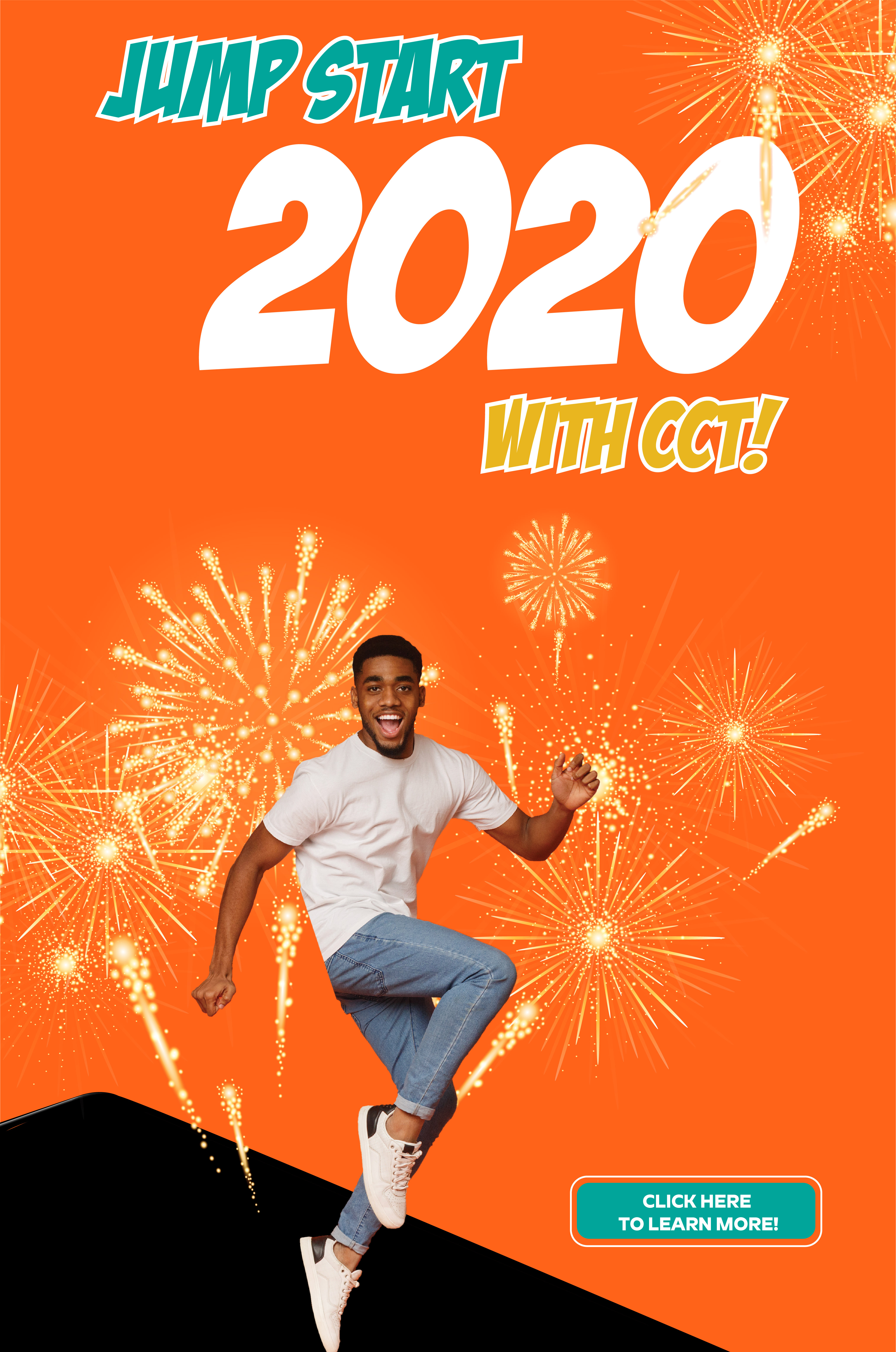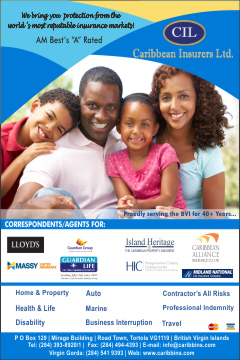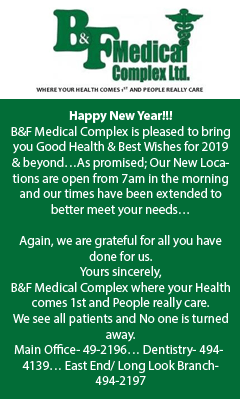 Disclaimer: All comments posted on Virgin Islands News Online (VINO) are the sole views and opinions of the commentators and or bloggers and do not in anyway represent the views and opinions of the Board of Directors, Management and Staff of Virgin Islands News Online and its parent company.