This week we feature Young Professional Wayne C. Campbell
By Javon Liburd

Though this may be no rags to riches tale, the inspiring story of this bag boy turned Office Manager of a local trust company who also runs a top online ordering company in the VI, is one that definitely needs to be heard. Virgin Islands News Online brings to the spotlight, Mr. Wayne C. Campbell aka 'Order Man'.
His story began from the young age of 13, ever since he started working on the weekends at Bobby's Supermarket, while still attending VI High School.
There he gained and developed incredible customer relations skills, which didn't seem important or valuable to him then, but from which he reaps the benefits today.
Mr. Campbell worked part-time as a bag boy in Bobby's Supermarket until age 16 after which he was promoted to floor supervisor.
In an exclusive interview, Mr. Campbell revealed to us the story that changed his life forever. One day, while working at Bobby's Supermarket and having an ordinary day at work, there was a customer who needed help, so he was called for assistance.
While helping the lady, he said there was another lady in the isle, witnessing what was happening. Upon helping the distressed lady, he left and went to another aisle, and the lady who was observing, followed him and told him how proud she was of how he handled the situation. She introduced herself as the Manager of Chase Manhattan Bank, now First Bank Virgin Islands. During the conversation, she offered him a job as a teller. "At that age, I had just graduated from high school, so when you hear that you're being offered a Bank job, all I saw were dollar signs."
He started working at Chase Manhattan Bank, spent 2-3 years and won many awards as a teller; one being because he had a zero balance for the entire year. Maintaining a zero balance for an entire year as a teller was a rare accomplishment but he managed to do it for almost 2 years.
"Tortola is a small place, word got out that I was a very good teller." Customers would tell me on a daily basis they liked dealing with me and how fast I was. Some customers would ask what time he went to lunch as they didn't want to come into the bank when he wasn't there.
In light of this, one day whilst in Scotia Bank taking care of some personal business, he was approached by a staff member of Scotia Bank, who heard about him and praised him about the awards received as a teller. 
There and then, the lady said there was an opening for a teller here and she offered him a job paying $2000 more a year than what he was making at Chase, "upon hearing the offer I thought , "this was a whole heap of money so I jumped at it, and accepted the offer. I worked at Scotia Bank for 2-3 years as well."
While employed at Scotia bank as a teller, his luck continued. In that same year, the Bank introduced credit cards to the British Virgin Islands for the very first time, and because he was an employee, he received one. 
During that time, as a promotional scheme, the bank also introduced a competition throughout all of their Caribbean branches, the winner being the person who sold the most credit cards. At the end of the three month duration, "I was shocked to learn that I was the winner... I sold over 700 cards and received $700 in cash."
"My selling and the customer service skills, I can say I got my training from Bobby's and Chase Bank. "While working at Bobby's I realized the better customer service you provided, the bigger tip you got." If you just pack a customer's groceries and leave the bags there you might get a little 50 cents or so, but when you go the extra mile and help carry the bags to the customer's car, you get $1 or $2. When I realized this, I tried to provide the best customer service to get the bigger tips. As I got older,  I realized that even when you did not receive a tip, providing good customer service, was worth more than any dollar amount."
After he won the competition at Scotia Bank, a position opened up in their Loan Department for which he applied but wasn't receiving any feedback. "I wasn't getting any feedback, and at the same time I heard about a position that had opened at Citco Bank which was an offshore bank here on Tortola."
"One of the managers of Citco Bank came into Scotia (I didn't know that at the time), I was his regular teller, he told me that there was an opening at Citco Bank and to give him a call. I applied and he hired me. I worked there for about 5 years, but due to the 9/11 incident, which resulted in a significant reduction of our client based, our remaining clients were transferred to the branch in the Cayman Islands, and the branch in the VI was closed down."
As a result of the closure of the VI branch, Mr. Campbell and his supervisor where selected to go and train the staff in the Cayman Islands for the incoming clients, and there he spent three months. At the end of his brief stint in the Cayman Islands he came home unemployed. "I honestly know how it feels to live the life of an expat, everything paid for etc, I really enjoyed my 3 months in Cayman, I lived the expat life."
On returning to the VI from Cayman, "my ex-boss at Citco made some calls on my behalf and I got me a job at Morgan and Morgan as an IT Manager. I learned a lot there in the IT field. Whilst employed at Morgan and Morgan, I was offered an opportunity to work for one of the top Trust Companies in the VI, Equity Trust, now called TMF Group." Mr. Campbell is still employed with TMF Group in the capacity of Office Manager.
Our Young Professional attended the Infant school, now called the Enid Scatliffe Pre-Primary School, he won the 1983 Prince & Princess crown while attending that school, and he then went on to the Althea Scatliffe Primary School. He attended the VI High School from 1988-94 and graduated from class 5 wood. 
"When I was in high school in 3rd
form and it was time to choose your 4th
form subjects, I could have gone in 4 Arts or 4 Science, but I hated Spanish and didn't want to fail Spanish and end up repeating again. The principal was disappointed with my choice; he wanted me to go to 4 Arts or 4 Science. I repeated 2nd form, because I was chasing girls instead of getting my education. I was very embarrassed to see all my friends go to 3rd
form, even the girls I was chasing were promoted, which made me the oldest kid in 2nd
form, I told myself, not me again. I buckled down and concentrated on my education. While in 4th
form I fell in love with drawing, and when I went to job train, I went to Public Works Department, because I heard of their involvement with the architectural matters. I was allowed to assist the architects with the drawings for the Admin Complex, so, it's safe to say I helped with the construction of the Admin Complex. When I graduated from high school I went to Public Works looking for a job, but they had nothing for me, so I went back to Bobby's and that fortuitous day occurred which changed my life forever."
Mr. Campbell started attending HLSCC, years after he graduated from High School. Even though Mr. Campbell did not finish College he did not let that keep him back. He pointed out that there were many wealthy people especially leaders of this and other Countries who did not attend College or even graduated. "That didn't get in their way so I wouldn't let it get in my way either," he said.
Looking back on his days in high school and working part-time in Bobby's supermarket, Our Young Professional said he hated Mathematics and if it wasn't for two teachers he had in high school, he would not be so good with figures today even though his domino buddies always tease him saying "he can't count".
"I just want to say special thanks to my Mathematics teachers, Laura Hodge and Honorable Andrew Fahie, they helped me so much. Ms. Hodge taught me in 3rd
form and she brought my Mathematics grades from an E to a C and Mr. Fahie who taught me in 5th
form brought me to A's and B's, he really made me love Mathematics, and that's one reason why I took the job at Chase Bank, because I was confident in my skills with dealing with figures."
Added to his day to day duties, Mr. Campbell is the owner of 'Reliable Online Services' ("ROS"), which is highly ranked as the best online ordering company in the VI. 
 ROS imports anything into the country or ships them to any address worldwide, starting with items as small as pencils to large items such as vehicles. Mr. Campbell said his customers are made up of 60% local, 30% Caribbean and 10% International. Customers from the Caribbean islands love that we can place orders online, ship them to our shipping hub in Atlanta Georgia and then ship them straight to their country. ROS has no limits on the size or weight of items they can order and ship anywhere in the World. We ship and import goods from all 4 corners of the Globe. The shipping hub in Atlanta Georgia is managed by his father John Campbell.
We asked Mr. Campbell how was ROS formed, 
"When working at Scotia Bank in 2000, they introduced their credit cards to the VI for the first time, I started ordering things for a friend, I was just about the only person in my village with a credit card at that young age and word got out. Persons started coming to me to order stuff, they were coming so often that I decided to start charging and that's how my business started.
The business became official in 2006, when Mr. Campbell received his trade license and his business name. When asked what his business does for the Virgin Islands community and others around the Caribbean, he said "just giving customers another option and an avenue for me to continue to provide good customer service to the VI".
I understand that people have their own credit cards and they can do their own ordering but I am here as another option. These days everyone are so busy, at the end of the day they are tired, so I am here to do that ordering for them. A lot of online Companies are rejecting our local credit cards these days so if they have problems placing orders online or they do not have a credit card or US address, I am here to help. My credit cards are US based so I am able to place orders on any website, I have no limits on websites I can order from. You will see Mr. Campbell driving from West End to East End delivering packages to his customers on a daily basis.
Mr. Campbell said he is grateful to all his customers from the little guys to the big ones including both political parties in the VI. "Both of whom have commended me on my professionalism first hand and my ability to deliver on contracts to import materials and equipment for projects around the island". He expressed that he was truly grateful.
Mr. Campbell also added that although his days are hectic, he truly enjoys what he does - working at TMF Group in the day and ROS in the evenings from 6pm to 10pm. In those hours he places customer's orders, track packages, update customers and reply to emails.
"It is tough but it is something I love doing. Once you truly love something you will find the time to do it. I'm not just doing this for money, I do it because I love making my customers happy and ensuring that people in the VI know that excellent service is available in the VI and there is no need to go elsewhere to experience it."
Other than working, he enjoys customizing vehicles. He has won many prizes at car shows over the years. He also enjoys playing basketball and slamming dominoes. He played basketball from the age of 9 and retired last year, because of an injury to his leg. He was also on the basketball team for the VI High School and the Junior VI National Basketball team.
He also loves spending time with his family; his 4 kids, 3 boys, Wayne Campbell Jr - 14, Quame Campbell - 12, Tyriq Campbell - 10; 1 girl, Alianna Campbell - 1yr 5mths and his wife of 15 years, Beulah Campbell.
Our Young Professional advises the youths to follow their dreams, do something that you enjoy doing and just don't do it because you believe you will make a lot of money from it. If you start out rough in life, don't let it break you but instead let it make you stronger, "there will be some hard days, but don't give up." Do not be shaken by the haters but instead smile at them.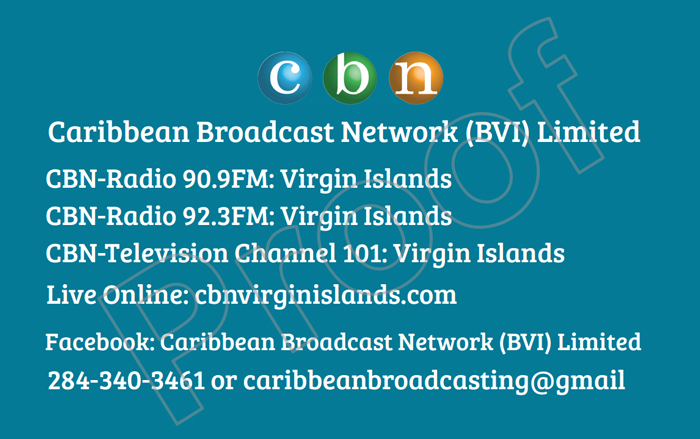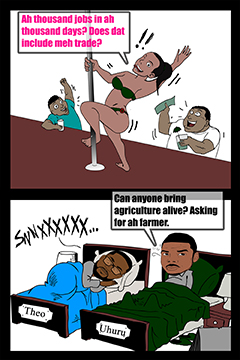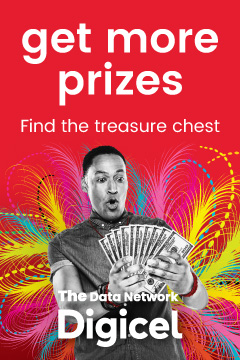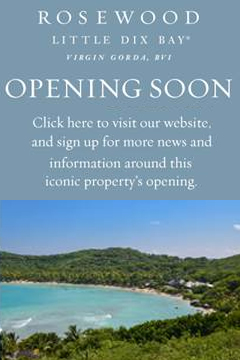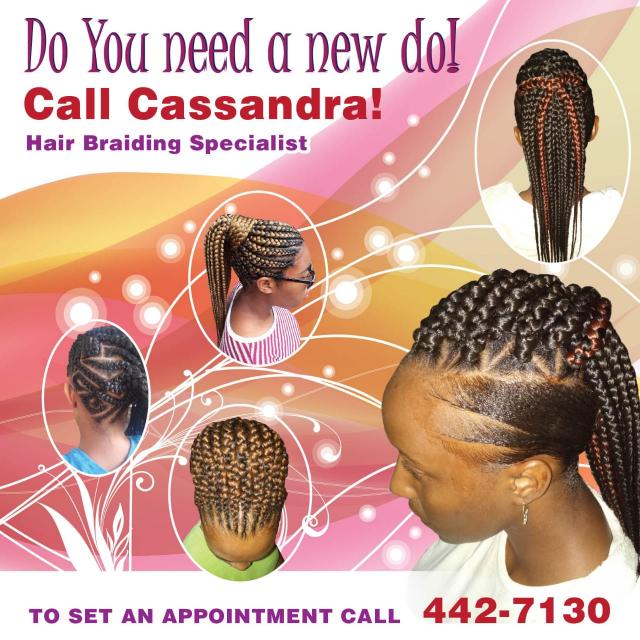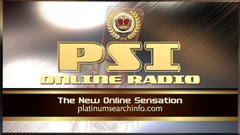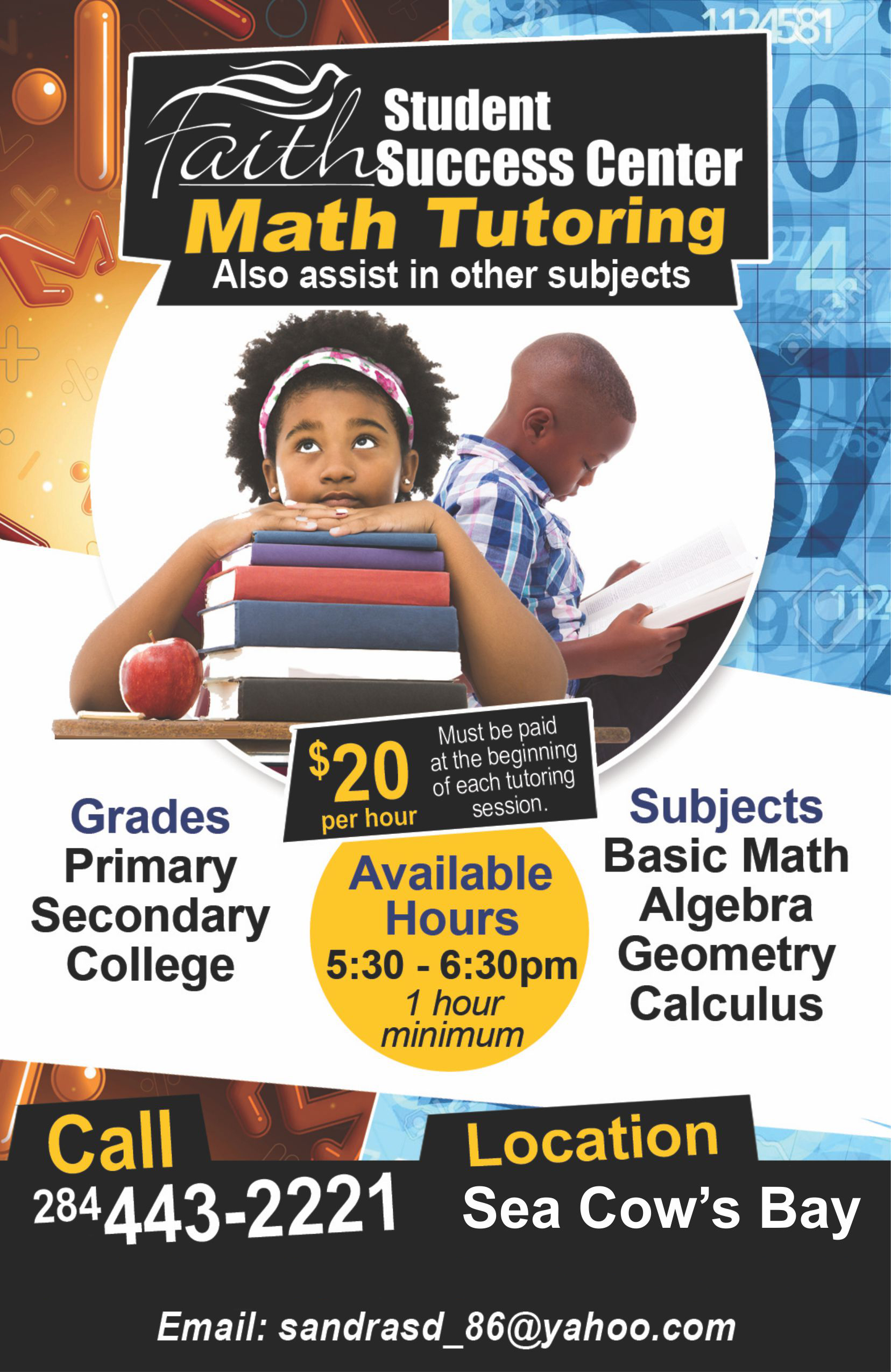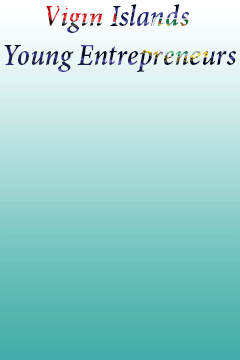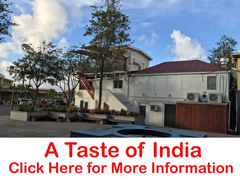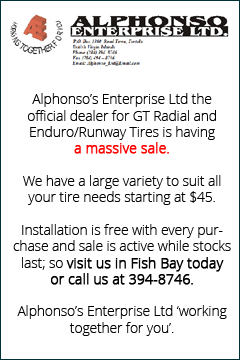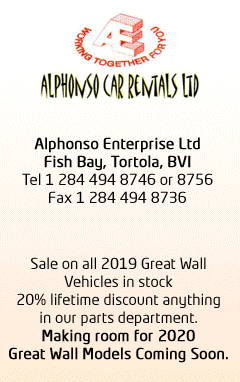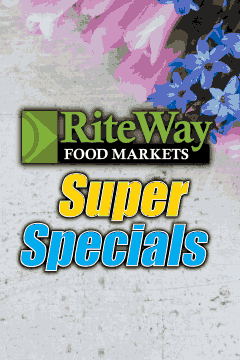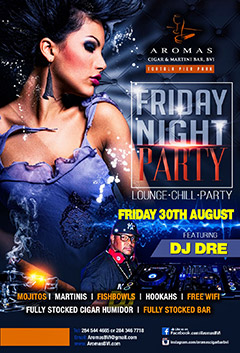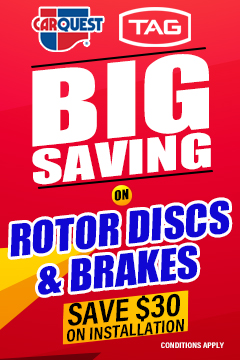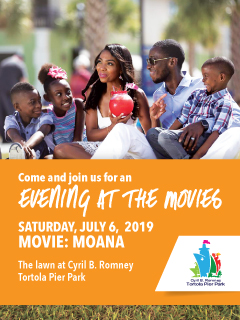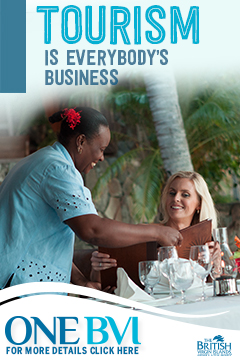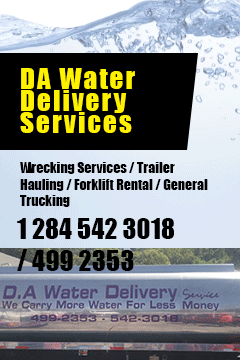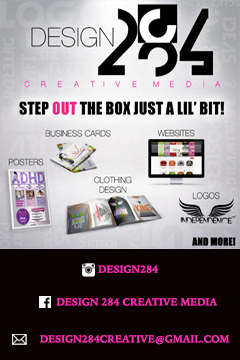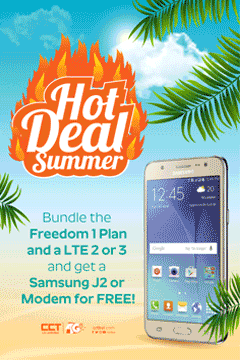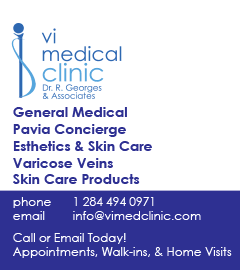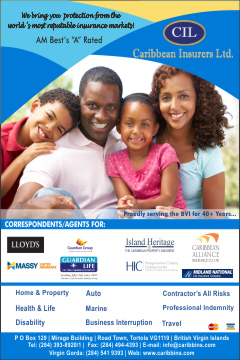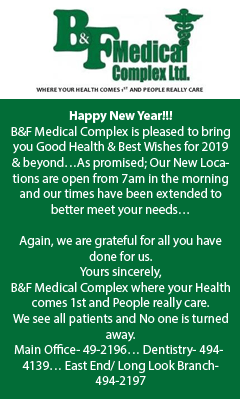 Disclaimer: All comments posted on Virgin Islands News Online (VINO) are the sole views and opinions of the commentators and or bloggers and do not in anyway represent the views and opinions of the Board of Directors, Management and Staff of Virgin Islands News Online and its parent company.