This week we feature Young Professional Sophia M. Rubaine-Brooks
By Ron Henry

Confident, charismatic, energetic and driven are only a few of the words that can be used to describe our Young Professional for this Week.

Virgin Islands News Online is pleased to present Sophia M. Rubaine-Brooks, popularly known as Sophie B. 
The effervescent radio announcer, who also happens to be an Account Executive and TV presenter as well, is the proud mother of two beautiful girls, Isabel (7yrs) and Theanna-Skye (8mths), and an expert juggler of time. 
Sophie explained to this news site that she rarely finds the time to play "but when I do play, I play hard," she said. "I like to dance, I like to sing… just like to have fun." 
Sophie's journey began exactly thirty one years ago, and started in St Thomas, USVI where she lived with her mother, Gwendolyn Rubaine and two of her siblings at the time. Her dad, she revealed, passed away when she was 2 years old, leaving her mother a widow at the young age of twenty-seven. 
She started school at the Ulla F. Muller Elementary in St Thomas and went up to the sixth grade before moving over to Adelita Cancryn Junior High School, which she left after the 7th grade. 
Her family then felt at the time that there needed to be a move back to their original roots and she migrated to Tortola in the Virgin Islands at the age of 13 where she started at the then BVI High School. Sophie's mother is a native of Tortola. 
Being the spirited and curious young person that she was, Sophie followed some advice from a friend and decided to go check out the newly formed ZROD radio station sometime after settling in. 
The then fifteen year old had displayed a passion for music and revealed that she always loved to sing as well. "There was no artist out there that I [didn't] know." 
A quick venture to the radio station to visit her friend, Claude George, almost turned up empty when she discovered that he wasn't there but fate would have it that she encountered the General Manager of the station, Rodney Herbert. 
"I did a voice test, Rodney Herbert liked it and that's where my career started in radio," she said emphatically. 
"I was fifteen, still in High school and living on the western end of the island," she remembered, "at that time ZROD was not automated, we didn't have any computers [and] everything was manual." 
"I got a taste of exactly what radio was like, way back when, reel machines and the cart machines… we actually had to play the commercials on our own [and] had to read the weather live," she said. 
She expressed that this caused her to appreciate that time when she started radio, which came before technology was such a "big thing". 
Sophie said that she would fill in for staff sometimes on their shifts which would usually be from 6-10 in the evenings, and played songs from the CDs that she had picked out.
Shortly after this, she got a slot within the VI Top 30 programme that allowed her to discuss artists and movies, gossip and other things. From here she moved swiftly to being co-host then host of the VI top 30 show. 
She also does the news minute, reads commercials and goes on live broadcasts for ZROD in the field, one of her favourite parts of the job. 
"I love interacting with people, and just having a good time, it's all about having a good time… it's like watching TV but u can't see anything, we gotta paint the picture for you," she explained. 
Sophie B said she "likes to take things that [she] might have been exposed to, combine it with what [she] is seeing to draw that picture for the audience." 
She explained that she adapted quickly to the ins and outs of radio and being a "techie" she had little difficulty with learning the equipment and even making the transition, as it inevitably came over the years, from manual instruments to automated ones. "I love using gadgets," she said "and I pick up things quickly." 
She was particularly grateful for all the faith that Rodney Herbert had displayed in her over the years, allowing her to have the latitude to work in the various sections and learning the things that she did. 
One of the challenges she said that she is faced with from time to time is that, in doing radio or TV, you always have to keep your emotions in check and never betray what you might really be feeling, especially if this is sadness or unhappiness of any sort. 
She has been doing this for over 15 years now and it eventually opened the door for her to venture into television, something she recently started doing with Jtv. "Troy Christopher approached me and I couldn't turn it down and now I have a show called Hot Trends," she said. 
Rubaine-Brooks explained that the show features anything that's hot.  "Once it's hot, it's a trend so we go around to different locations…whether it's a clothing store, shoe store, whatever it might be… you can be featured on hot trends," she said. 
Going back a bit, Sophie explained that after graduating high school she had a stint at Smith Hughes and McKenzie for about a year as a Receptionist where she made sure to master the skill of typing. She moved on to Conyers Dill & Pearman where she spent between 5 and 7 years as a Legal Secretary then to Banco Popular where she worked briefly as an Administrative Assistant. 
Her next big break was at Harney's where she joined as a Corporate Administrator (now Account Executive) in the Incorporations Department. 
This is the department that persons contact when they are interested in setting up a company in the Virgin Islands (VI). She explained that her department does all the initial setting up that makes a company official under VI law for international and local companies. Companies that she works with are located as far as Africa and China. 
Even though she found that there were some challenges at first she was able to put her shoulders to the wheel and learnt to manager her time well enough to be fluent and exceptional at what she does today. 
Describing what her days usually look like Sophie B said she normally gets herself and the kids ready, drops them off and heads to ZROD to do the news in the morning. She then leaves for Harney's and spends the major part of the day there. She then picks up the kids after leaving work at 5 to head home to make sure that things are all set to do it over again the next day. 
Sophie was full of praise for her mother, saying "without her, I really don't know where I would be because she has taught me so much, to be a strong independent woman." "She never gave up," she said. This was despite the fact that she was a struggling single parent who had the task of raising three kids on her own. 
She explained that she was very close to her mother and found inspiration in her strength and tried to emulate her as best as possible. As a result she said she was able to build her own house and now looks forward to important things that allow her to face the future with certainty, things such as life insurance, pension plans and social security. 
"I just thank God that I have somebody like her in my life and I cherish her to death," she said lovingly. 
The self-described "all-rounder" explained that "I think it all goes back to me not finishing high school the way it's normally done… I think that's why I'm so driven now." She remembered having to re-do a math test before graduating and added that at the back of her mind she made a promise to herself that she would never fail again so she keeps pushing hard. 
Sophie plans to do a Masters' degree in Communications sometime in the near future and noted that having a college education is an important thing to her even though she stopped studying at high school. 
Asked about her advice to youths of today she revealed that she's not perfect but "I think if you keep on pushing and you keep on being positive with positive people around you, then there's no way that you can fail." 
"Set your goals and don't look back, there are gonna be disappointments," she said, "but keep on going. Never give up at any point, keep pushing and tell yourself you can do it." 
"That's the way I live my life," said the birthday girl.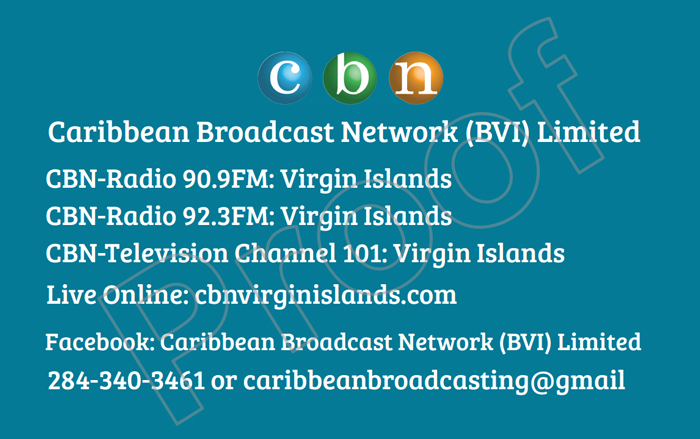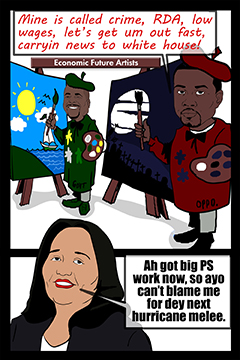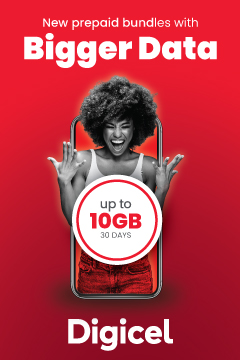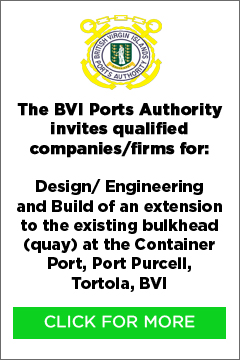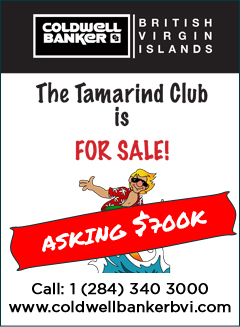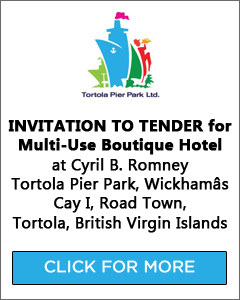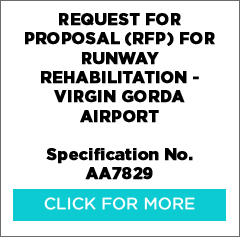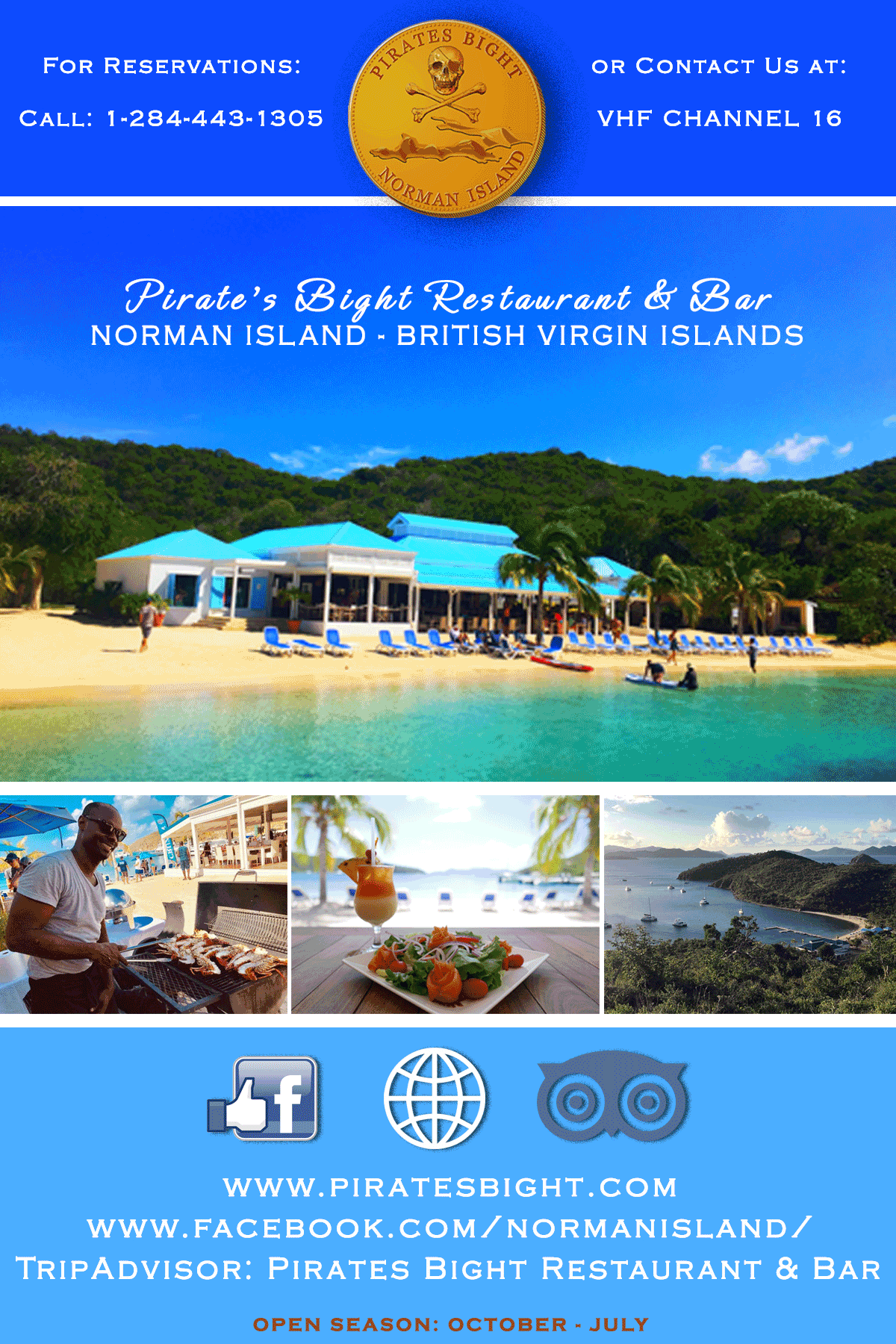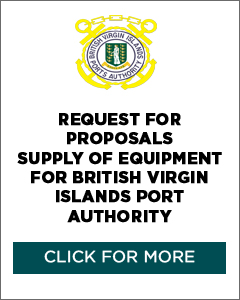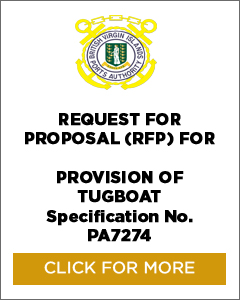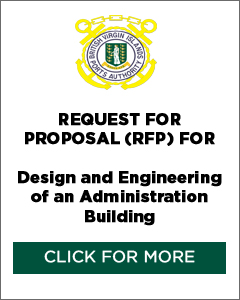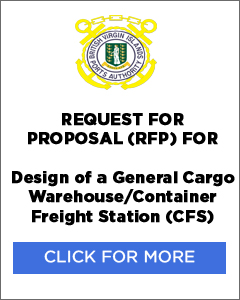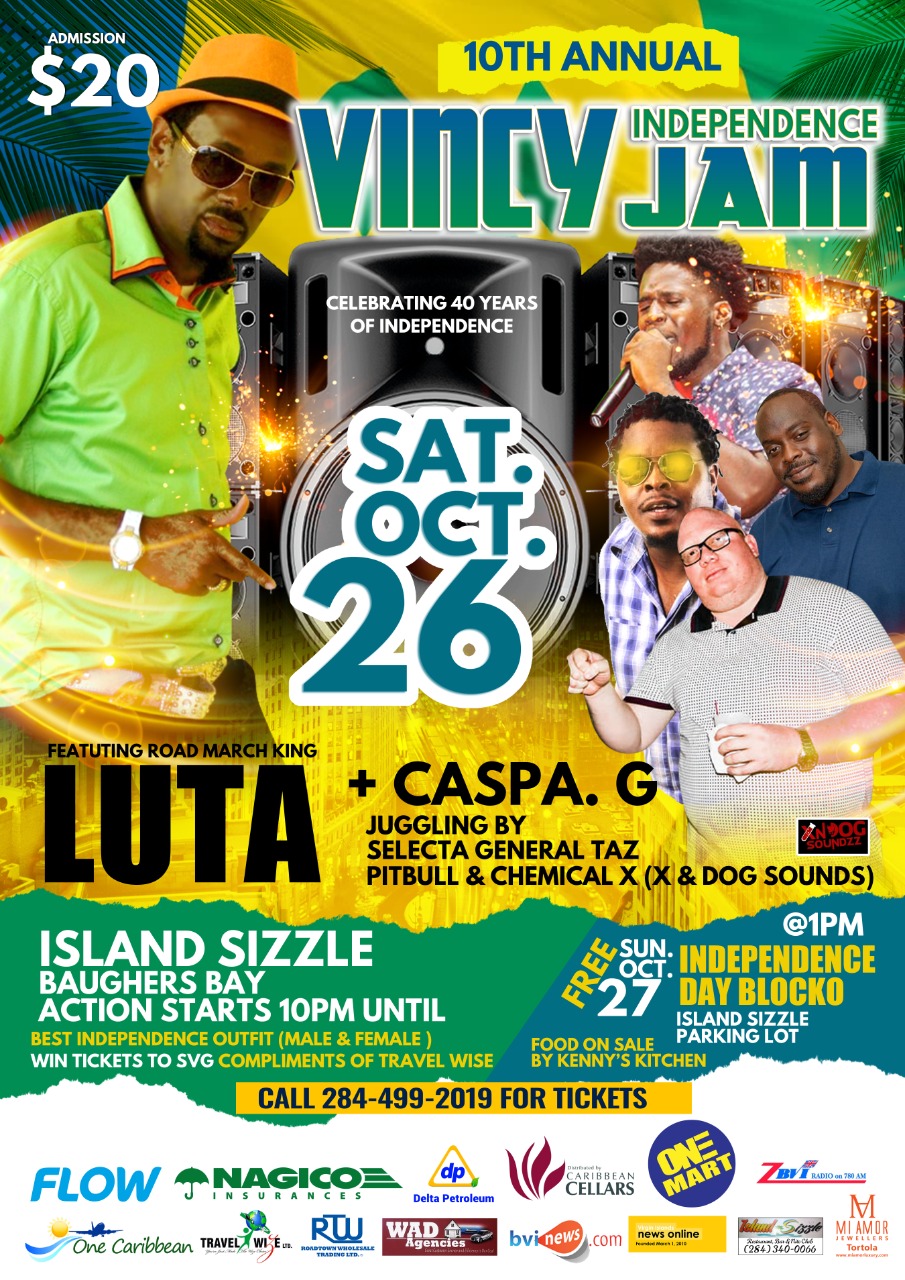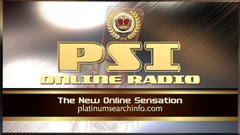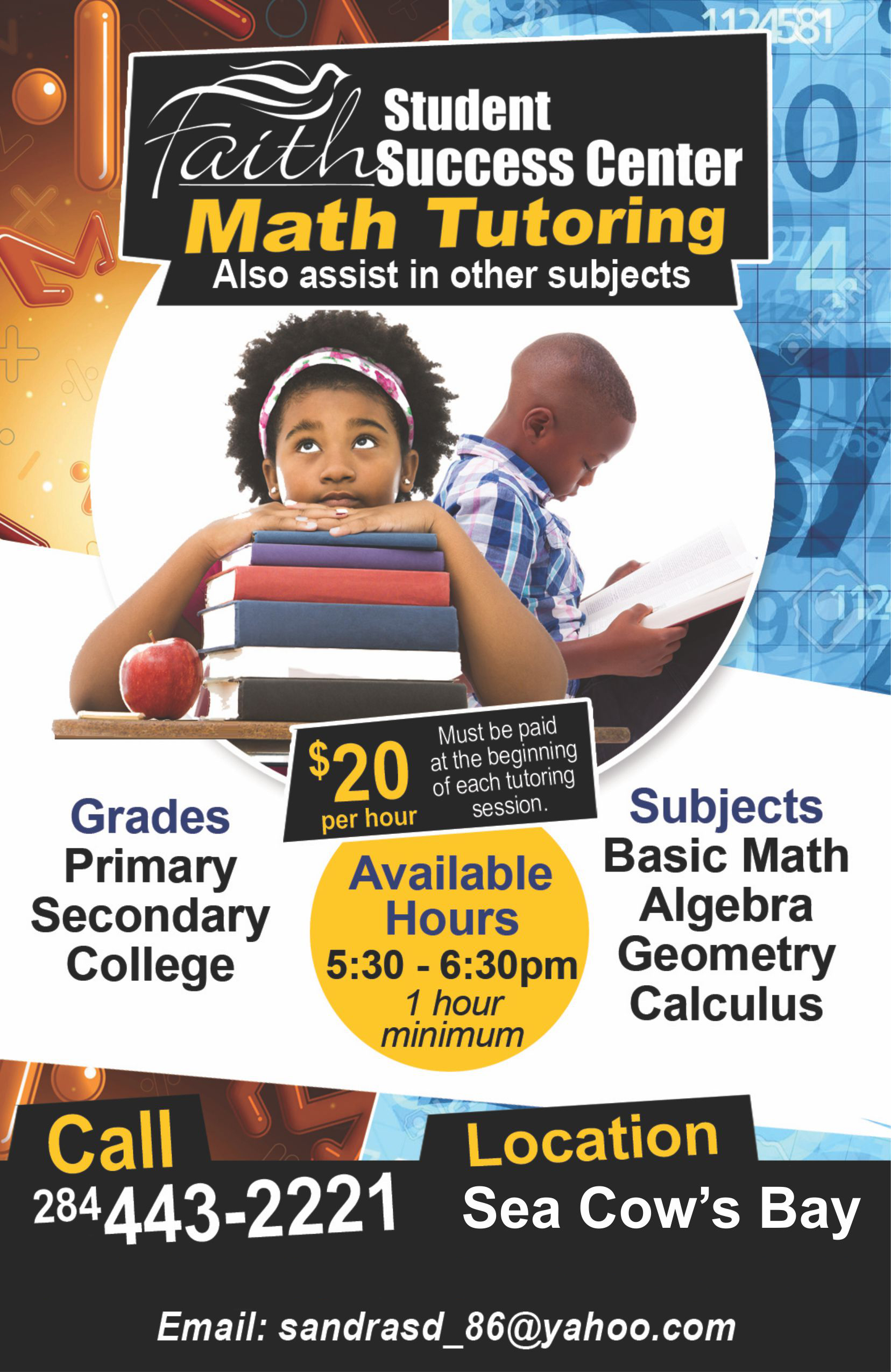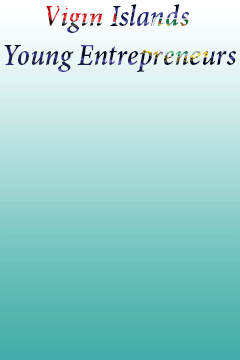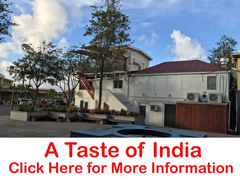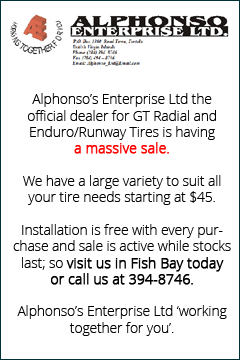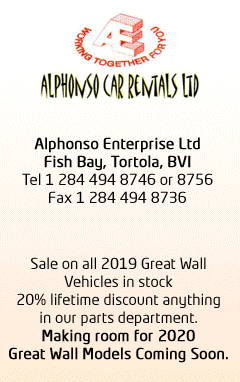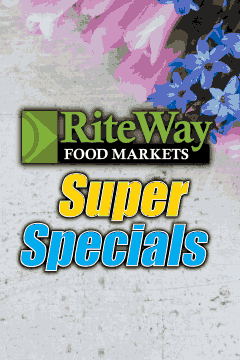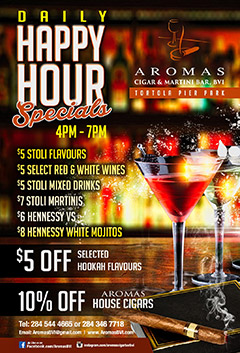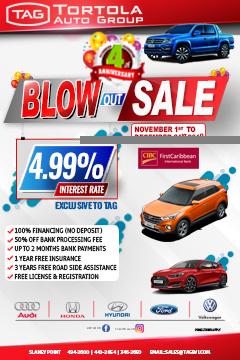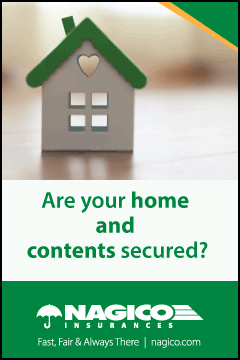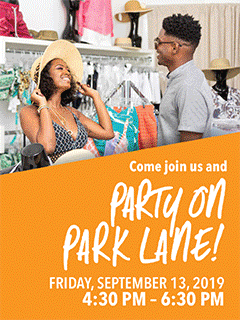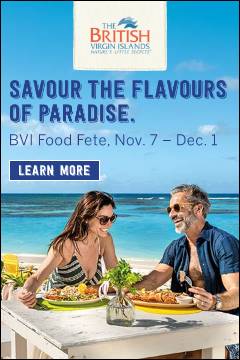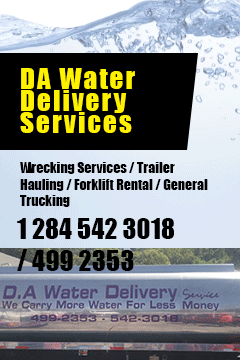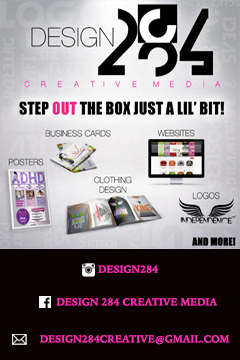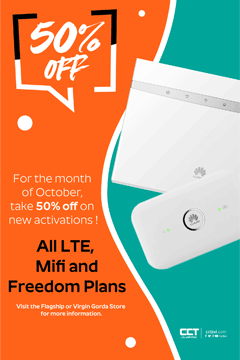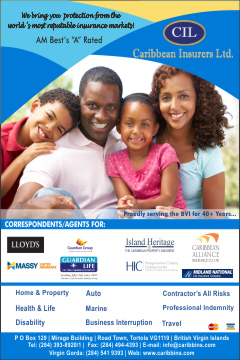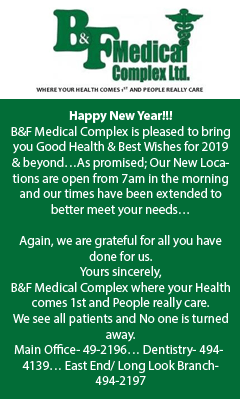 Disclaimer: All comments posted on Virgin Islands News Online (VINO) are the sole views and opinions of the commentators and or bloggers and do not in anyway represent the views and opinions of the Board of Directors, Management and Staff of Virgin Islands News Online and its parent company.