This Week We Feature Young Professional Sharayah D. Brown
By Ron O. D'Avilar

More and more people are paying attention to their body as health and wellness, along with holistic medicine, is one of the fastest-growing industries in the world.
19-year-old Sharayah D. Brown, recognising the market needs and the importance of body care, founded 'Herbal Immense' a company out of Virgin Gorda that manufactures and distributes a line of organic local teas.
Road to Entrepreneurship 
"Herbal Immense is a local tea business, which takes us back to what our Elders discovered for many years, using local plants to make health beneficial teas. Herbal Immense offers a variety of unique and organic tea blends that tastes great both hot or cold brew, additionally, every tea has health benefits," she told Virgin Islands News Online (VINO) in describing her wholly-owned company. 
"I always wanted to open my own unique business that would benefit the British Virgin Islands with a product that can be exported internationally," she continued.
Ms Brown, who also hails from VG, revealed that in 2018, she attended the Saira Hospitality Pop Up School. She said it was a great entrepreneurship and hospitality-based course. "This course helped me to get more of an understanding of the business world and motivated me to take my first step to becoming an entrepreneur."
Ms Brown attended the Althea Scatliffe Primary School in Tortola, then transferred to the United States and attended Pine Forest High School and graduated in May 2016. 
She is currently attending H. Lavity Stoutt Community College (HLSCC) where she is pursuing an Associate's Degree in Human Services. Before that she was a Psychology Major, at GCU in Arizona State. In 2016 she started online at Grand Canyon University but received a setback when Hurricane Irma struck in September 2017 and made reliable internet access difficult. 
"I always desired in becoming an entrepreneur and working for myself; however, my alternative career path was to be a Neuropsychologist," she said. "I do still intend to get my degree in Neuropsychology, along with having my own business," she added.
Sticking to the Roots 
Our Young Professional, Ms Brown, said achieving her goals and being rewarded with success keep her grounded and motivated. 
"Knowing that I aim for the best in everything I put my mind towards and that my hard work and perseverance will help me achieve my professional goals are what keep me focused to continue striving for greatness as I take many risks to get there."
She told VINO, as an aspiring entrepreneur, entrepreneurship has no end destination. "As I take my first steps to learn and expand my career opportunities, ultimately I want to have my teas sold at numerous resorts and shops around the Caribbean and open a luxurious tea lounge. Herbal Immense will also be selling other products, possibly health, and or skin and beauty products."
When asked by VINO about how she got the idea for the business, our Young Professional said, "Being around my grandmother. She always used tea bushes for health like if I felt sick, cramps, anything she had a tea for it... I always wanted to go into holistic health, and we import everything including herbal teas, so I did online courses and got certified and learned more about blending and herbs."
So far the tea has been a hit locally, her first event was the BVI Diabetes Association Tea Party where she met His Excellency, Mr Augustus J. U. Jaspert who is now a loyal customer, ordering for office and government events. The product is already being sold at Oil Nut Bay, Nutmeg & Co and will soon be in 3 local resorts by January 2020.
"So it [business idea] was based off of elders, basically because they told me before they had pills, and what's not, they used herbs and plants that grew around them," she said.
Finding Inspiration
When asked by VINO who is her biggest inspiration, she revealed her mother is that number 1 source of guidance that keeps her going. "My mother has held her head high and kept her brave face while going through her daily battles and she still continues to rise and inspire me every single day. She inspires me to never give up, and to always have a positive mindset even when I may feel down."
Further, she said her mother is always there for encouragement, heartbreak, "and anytime I felt stuck or lost she never gave up on me. She supports and guides me to chase any dream I set my mind towards. She is my best friend and my biggest supporter! I have the best mom, she's kind, beautiful, hardworking and strong."  
Turning her attention to Hurricane Irma, which not only affected her studies but displaced her family, she called it an extremely traumatic experience.
"I would never want anyone to go through such a strong and devastating event. It has led to many difficult times both during and after the hurricane. From moving to source shelter with my family as the hurricane took place and losing our home to being delayed immensely on my career goals. Through it all I kept persevering, I accepted what I have now," she said.
"After Hurricane Irma, I was devastated and hurt like many. I tried to help everyone as much as I could and kepy finding ways to help move our island forward. I kept a positive mindset and enjoyed the moments we went through because nothing bad will last forever."
Although a major setback, she said the devastations led to a refocusing of one's life and vision to better go after goals. 
Parting Advice  
Speaking on plans for the Virgin Islands, she said: "I would love to see our communities put more focus and effort in the youth development, to inspire and help push their goals for a brighter future."
Like her, she said the island is filled with potential businesses and undiscovered talents that hides within our young people and if inspired by others, greatness will surely come.
"Always put your trust and faith in God, because He will never fail or disappoint you," she said as parting advice.
"Chase the dream you are passionate about, it is important to do what you love. Always remember to have patience, be patient with yourself on your journey to success for it will not be achieved overnight. Finally, never be discouraged, push yourself to conquer your goals with a purpose!"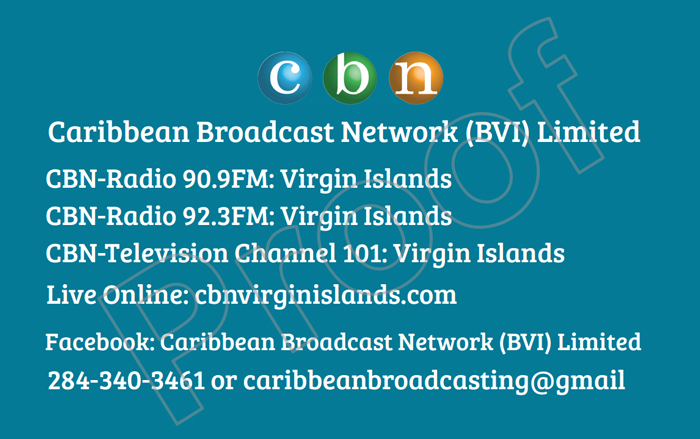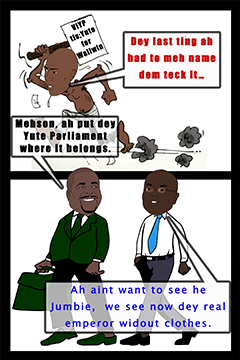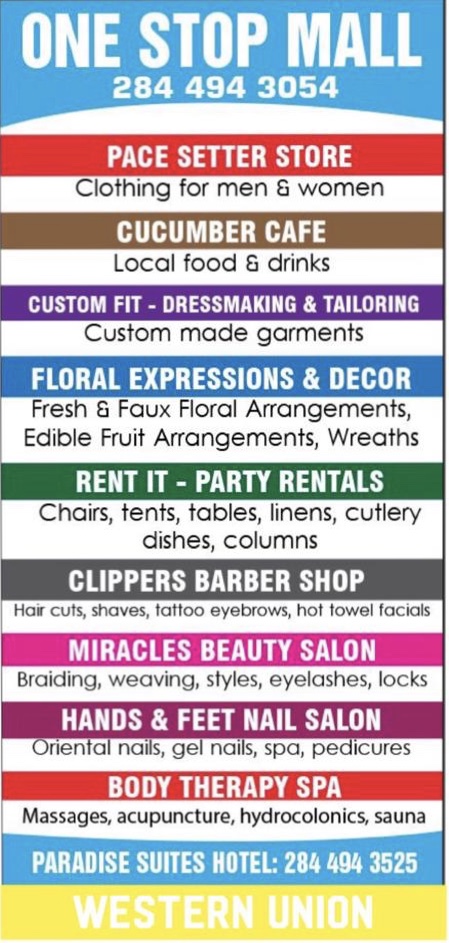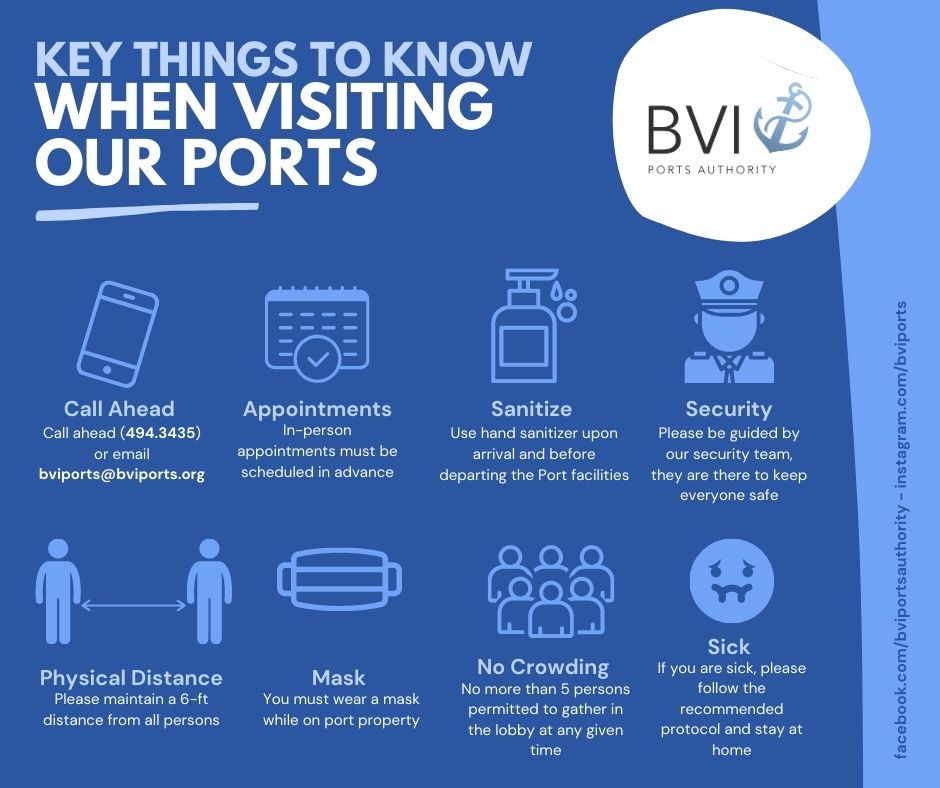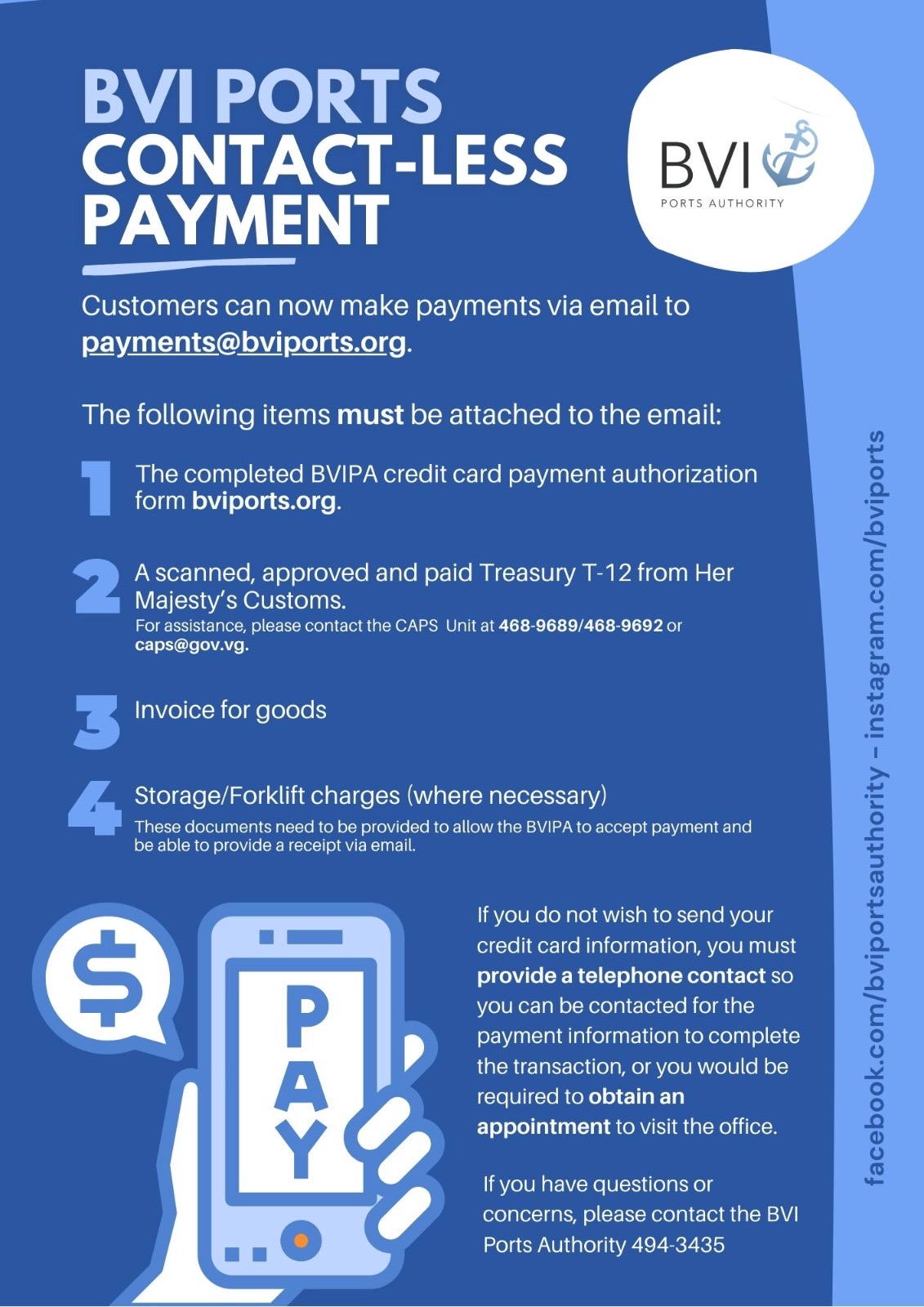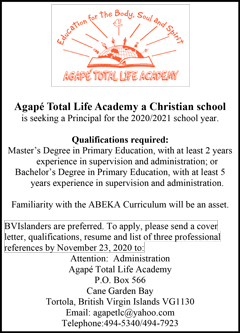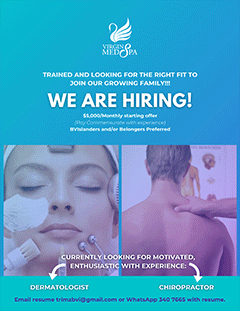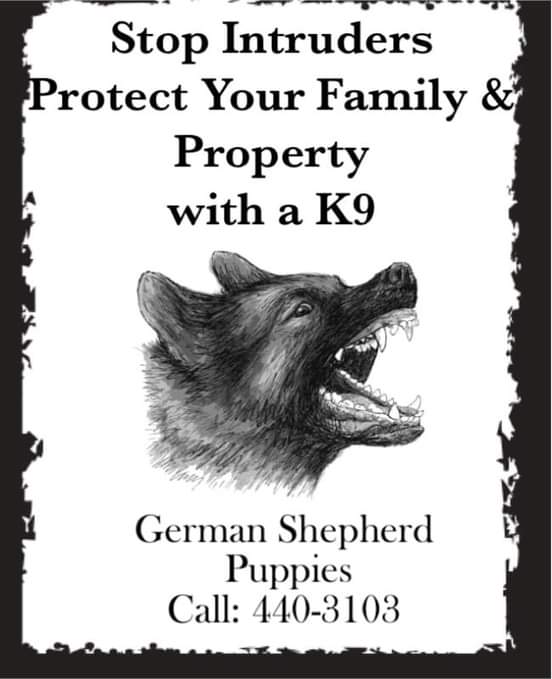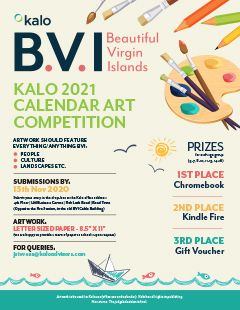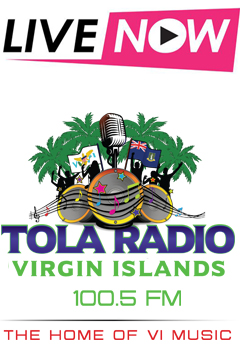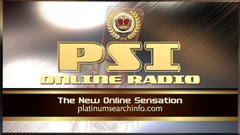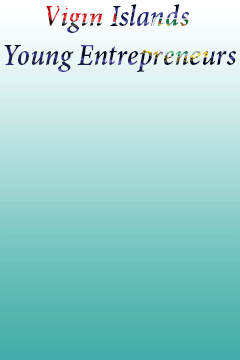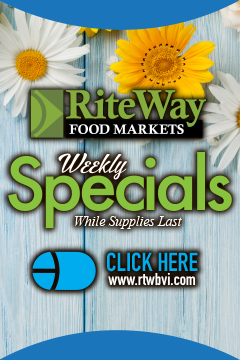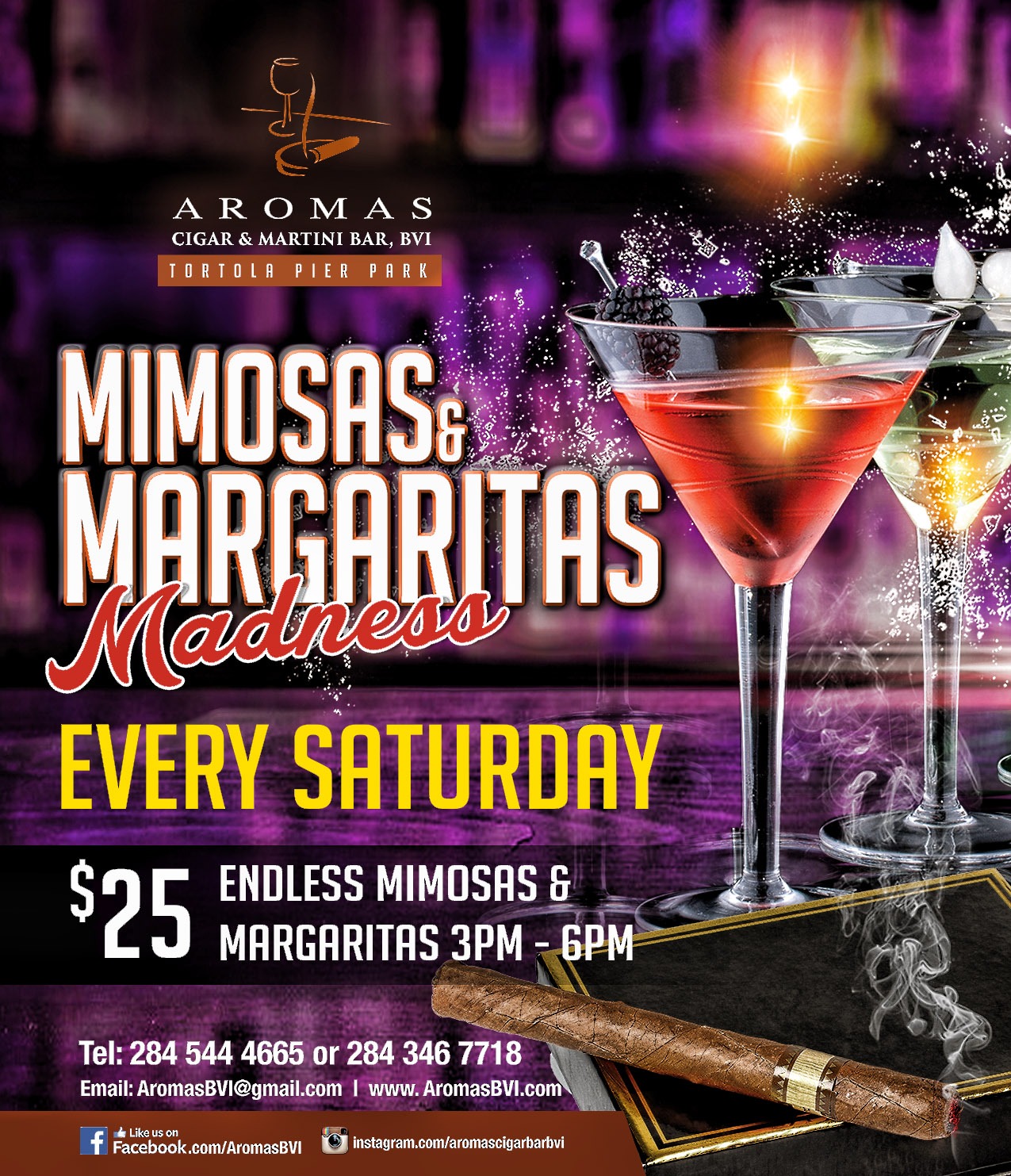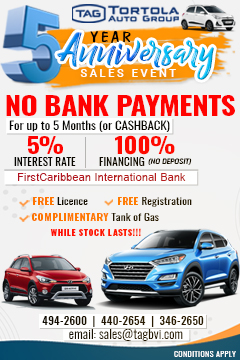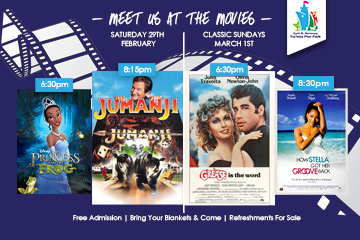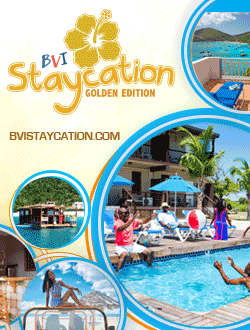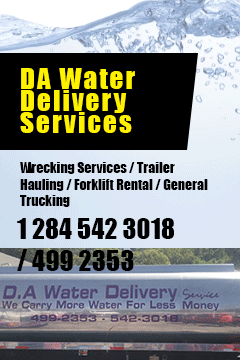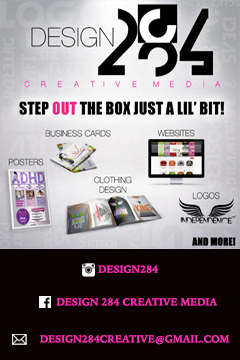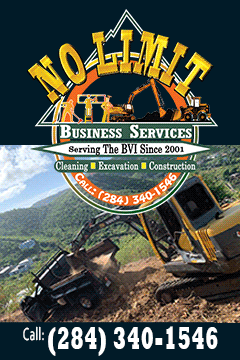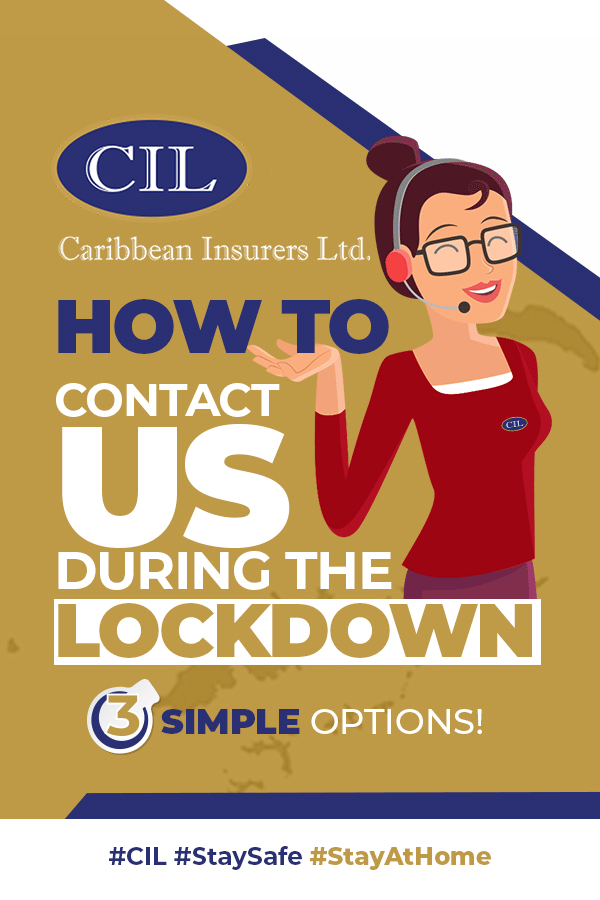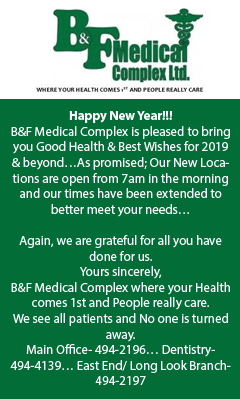 Disclaimer: All comments posted on Virgin Islands News Online (VINO) are the sole views and opinions of the commentators and or bloggers and do not in anyway represent the views and opinions of the Board of Directors, Management and Staff of Virgin Islands News Online and its parent company.