This Week We Feature Young Professional Shamahnea J. Simmons
By Ron O. D'Avilar

The ability to develop, organise and manage a business, along with its risks, in order to profit are the hallmarks of being an entrepreneur. Many get into business yet few can muster up the skills to master the art. Our Young Professional this week is Shamahnea J. Simmons. At just 17-year-old, she runs a thriving cosmetics business with its eyes set on the global stage.
Currently residing in the Lower Estate area of Road Town, Tortola, Ms Simmons is the Founder and Owner of the small business 'EcLIPSe' specialising in the manufacturing and distribution of handcrafted lip gloss, a business she started with 'lunch money'.
Building a Brand
"My Job entails handcrafting lip glosses each with their own unique flavour and colour, labelling and packaging each lip gloss, delivering, creating videos, promos, photos and still motion advertisements from scratch, marketing, managing customer requests and all three of the business social media platforms," she told Virgin Islands News Online (VINO).
Currently a sole trader with dreams of growing, she revealed, "I did this all while I was in high school. It's a mighty task but I enjoy doing it all," noted.  
Shamahnea revealed that what she loves the most about her job and business is seeing how proud and happy the customers are to use her custom-made lip glosses.
"It's not about money or just to say yeah I have my own business," she said. "I love what I do because I've seen girls and women at their lowest and its incredible to see what a small tube of lip gloss and some encouraging words can do!" 

When asked about some of the challenges in getting into a business like that, Shamahnea said remaining consistent is a struggle.
"Many times I wanted to give up and just forget it all but deep down I know this is where my passion lies so I won't give up on it."
She said the passion and love of the job makes it worth it, "I really do enjoy what I do, and because I trust deeply in God there is little to no challenge that I couldn't overcome."
Finding the Balance

Turning to life lessons, our Young Professionals said the biggest so far was learning the importance of prioritising. "It's a word I often hear from my mother. I never knew how to balance business, school and personal," she said.
According to Shamahnea, at times things were not working out with the business and led to many sleepless nights and tired days. "After long afternoons at school, I'm off to volleyball training, to get home to do homework and study, then spending the next 3-4 hours making lip gloss."
She attended the Willard Wheatley Primary School and recently graduated from The Elmore Stoutt High School (ESHS) earlier in June.
Having to balance school and her passion meant her social life was affected.
"I had personal complications in which my friends felt I didn't make time for them, I was barely awake during school and life was not working how I expected."
Noticing the struggles of her daughter, she said her mom in encouraging her to find balance told her to prioritise. "After creating my personal game plan on how I was going to move forward, everything just fell directly into place."
Remembering the creator and thanking Him for His goodness she indicated that she prayed a lot then handed the business over to God for guidance on the way forward. "I also had strong motivation from my family, friends and teachers that helped me overcome this phase," she said.
Now a student of the H. Lavity Stoutt Community College (HSLCC), Ms Simmons is pursuing an Associate's Degree in Small Business and Entrepreneurship with the aim of boosting her business skills.
Teenage Dreams from the 'Big Apple'
Speaking on what inspired her into the cosmetics business, she said, "I was in New York and there was this lip gloss store. The lip glosses held such great quality but I couldn't afford them. I noticed how happy and excited the girls were to purchase the glosses and I wish I could've taken the same experience back home with me."  
She continued, "The way I felt excited just to leave with one gloss knowing I won't get it back home, I automatically knew this is what I want to do".
She said when she returned to the Virgin Islands (VI), with the help of a friend the 'EcLIPSe' brand was launched. "I always aspired to be in the field of entrepreneurship," she said. Fields like cosmetics, sports, entertainment, and marketing are all areas she is passionate about.
Citing her love for music as a way to stay focused, our Young Professional revealed that once she is not in a good mood, no business activity would take place.
"I always put love and happy energy into my craft. So I use music to keep me focused and happy. I think that's why people enjoy them so much because my happy energy is transferred into my work," she said.
Advice for Growth
Shamahnea said the aim now especially with the "EcLIPSe" brand is to take it globally, "I intend to take my business far. I see the name sitting comfortably next to big brands like Fenty and Mac."
Greek-Italian-American entrepreneur, John Paul Dejoria remains her biggest business inspiration. "He was homeless twice but he persisted in his entrepreneurial vision and he now co-owns John Paul Mitchell Systems. With $700 start-up cash, he is now also a Philanthropist," she said.
"Even if someone shares the same dream as you never give up on it. No one can invest the love, passion and time that you put into your craft other than you. The dream can be the same but the journey and the outcome will never be identical."
She also called for a significant increase of the minimum wage in the VI, "because people are really suffering and they work hard and the cost of living is very high yet the income is very low," she uttered, noting that the problem is one she aspires to fix.
In final advice, Shamahnea urged young people to, "Please follow your dreams! We have many talented youths who are afraid of what others may think. Don't hide the gift that God gave you, shine bright!"
EcLIPSe can be found on Facebook via Eclipse VI and on Instagram via handle @eclipse_gloss with a new collecting coming in the fall of 2019.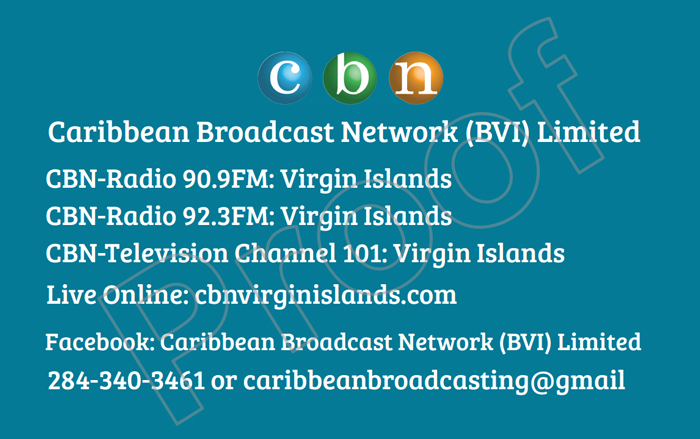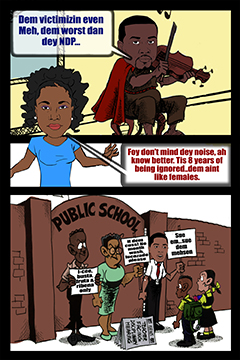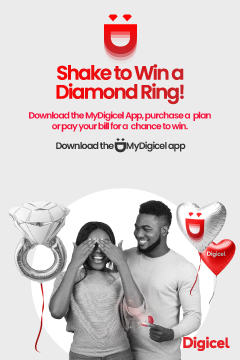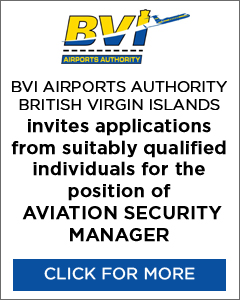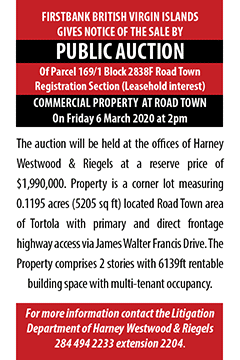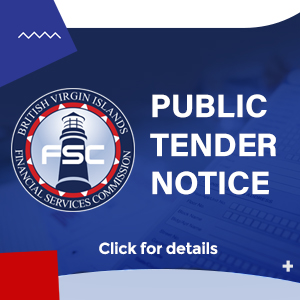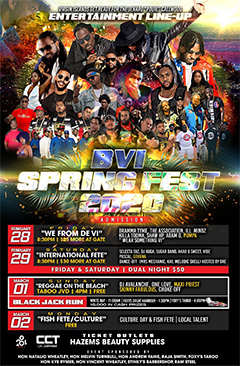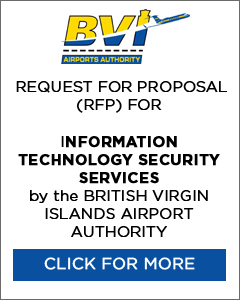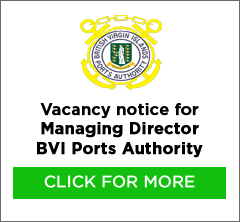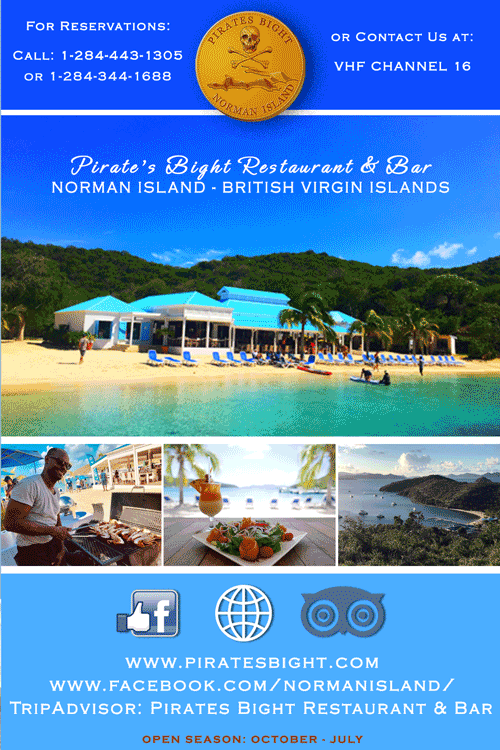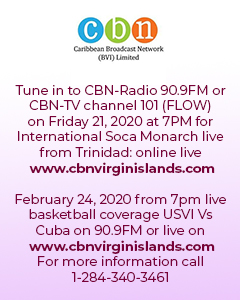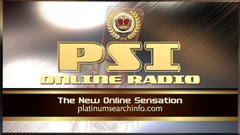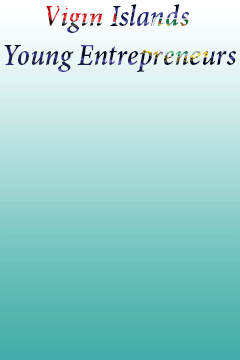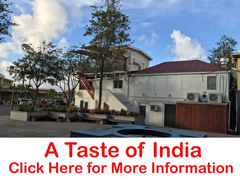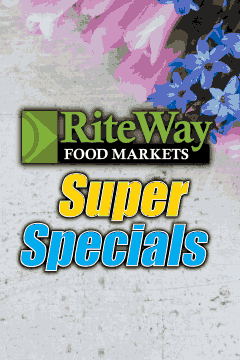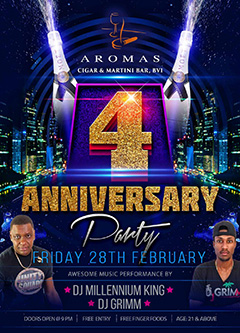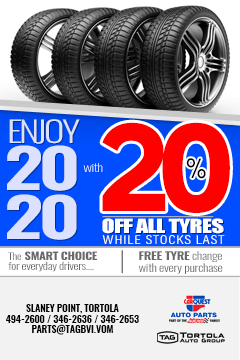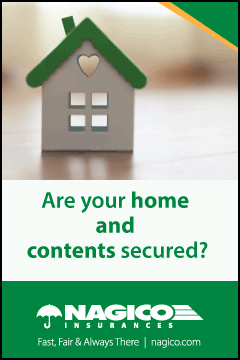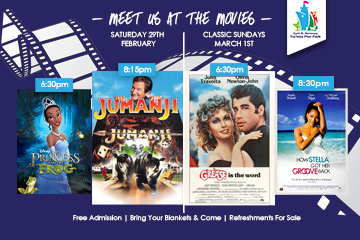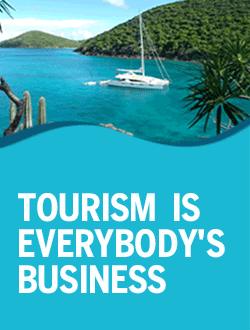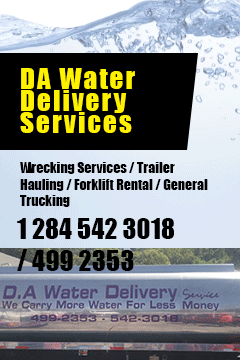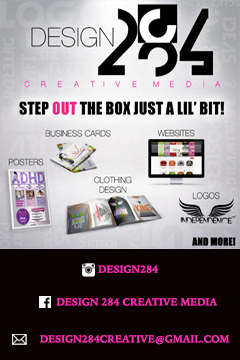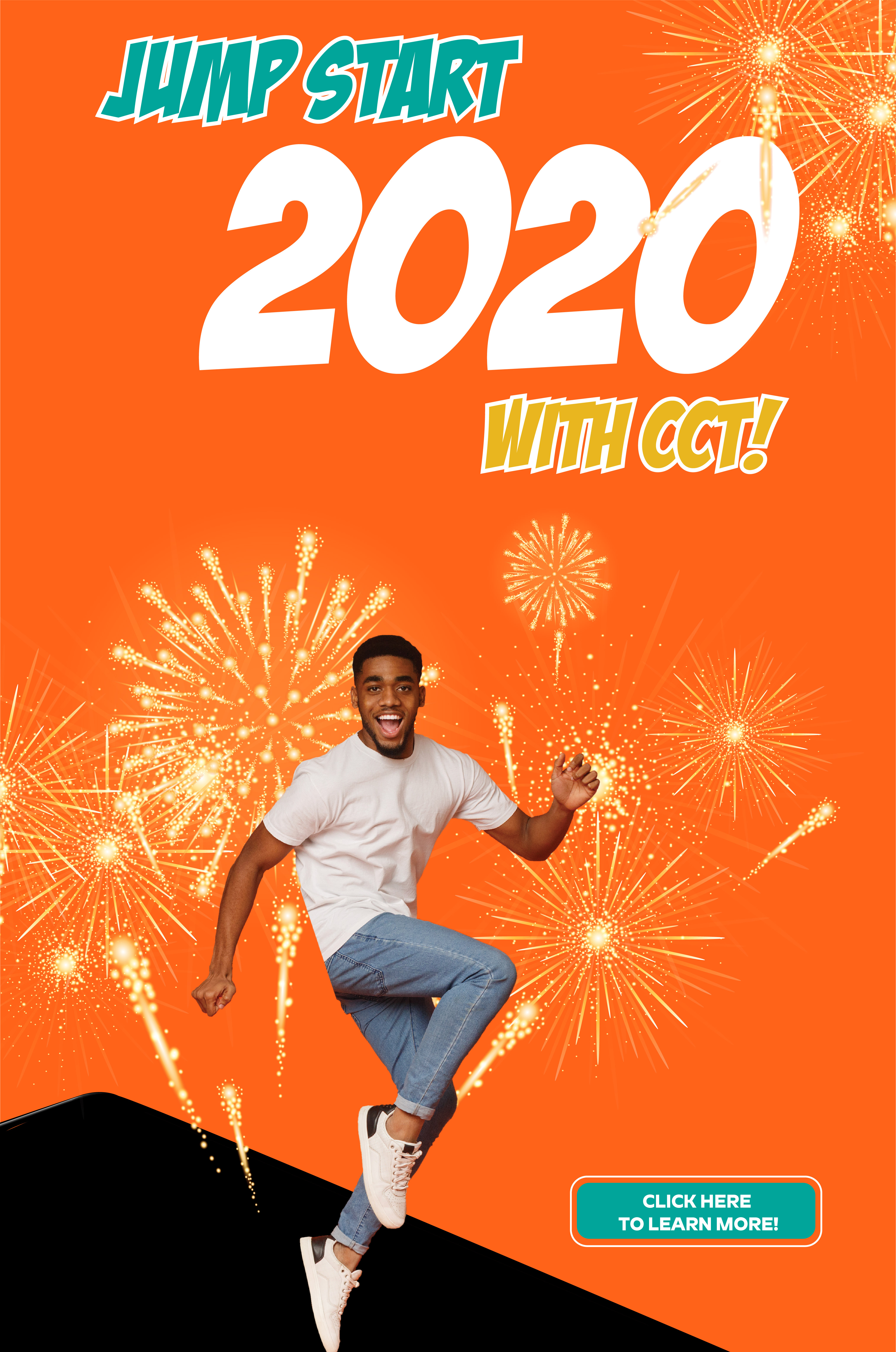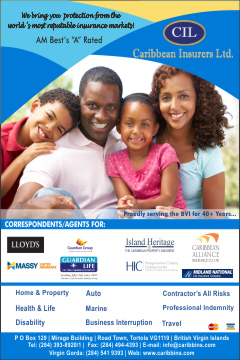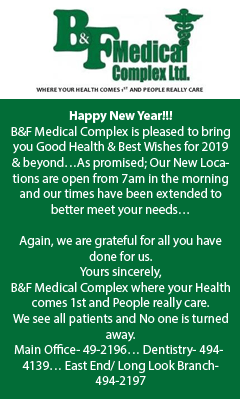 Disclaimer: All comments posted on Virgin Islands News Online (VINO) are the sole views and opinions of the commentators and or bloggers and do not in anyway represent the views and opinions of the Board of Directors, Management and Staff of Virgin Islands News Online and its parent company.