Emancipation, Religion & Truths from the Bible
- Truth for the Youth-BVP… Sat - 6pm – 7pm on CBN 90.9 FM;
By Alred C. Frett

We are still weak from Emancipation Fever and while we had no repeated August Floods, it is 2years since Hurricane Irma demolished the locally owned Palmgrove Shopping Centre. That is symbolically sad and while I am one of those owners, this is not about me but about less fortunate owners who did all the right things but lost their livelihood through the negligence of Government.

And for Leaders to celebrate Emancipation in the shadowed disenfranchisement of their people's loss of lands and livelihood may seem callous… Unfortunately, reports show these owners still unable to get an appointment with their Government to discuss a solution to their predicament – Instead, leaders seem more intent on making threats to give their paid-for property to others.
Thus, the 65th Festival Celebration has come & gone with no theme, ambition or proposals for uplifting or progressing our people… Questions grow, whether our New Government has the same old habits of ignoring their people and charging Children to celebrate the freedom fought for by their ancestors… Cries now call for a functional Opposition of hope, compassion and less corruption.
Expecting our People to settle for do-nothing leadership would mean learning nothing from the US and UK's ambition to turn back the progress of Emancipation and have us accept wars, racism and financial inequality as merely accidental or the fulfillments of a Book that few have bothered to read or understand... Meanwhile, leaders seem more intent on stopping the Youth from learning Truth.
Our claim of Emancipation would be meaningless were it not for the ability to read & write so we can finally research and arrive at informed conclusions and differences between fact and fiction… Emancipation must mean, no longer accepting and passing on the suicide mentality taught to us as slaves and a time when neither my word nor the master's must be taken as unquestionable gospel.
We saw glimmers of hope when many accepted my thesis that Education and Religion prepare us as followers instead of leaders, but, many are still ready to kill & be killed for falsehoods handed down from Slavery – These include the beliefs that Lucifer is a fallen angel, Noah only put one pair of each animal on the Ark, Jesus said he died to save Gentiles and he will be coming back for us.
Then again, we may have heard so many lies throughout our bondage that we grew allergic to truth and are disinclined to search for answers even if our lives depended on it… I like the Bible but it is too often misquoted and because our Children's survival depends on reality, I feel obliged to present Biblical Truths - using; Isaiah 14, John 14, Genesis 7 and Matthew 15 - to correct false claims.
#1 - Isaiah 14:2-11… The story of Lucifer and How God would give Babylon to the Israelites:
2 And the people shall take them, and bring them to their place: and the house of Israel shall possess them in the land of the Lord for servants and handmaids: and they shall take them captives, whose captives they were; and they shall rule over their oppressors. 3 And it shall come to pass in the day that the Lord shall give thee rest from thy sorrow, and from thy fear, and from the hard bondage wherein thou wast made to serve, 4 that thou shalt take up this proverb against the king of Babylon, and say, How hath the oppressor ceased! the golden city ceased! 5 The Lord hath broken the staff of the wicked, and the sceptre of the rulers. 6 He who smote the people in wrath with a continual stroke, he that ruled the nations in anger, is persecuted, and none hindereth. 7 The whole earth is at rest, and is quiet: they break forth into singing. 8 Yea, the fir trees rejoice at thee, and the cedars of Lebanon, saying, Since thou art laid down, no feller is come up against us. 9 Hell from beneath is moved for thee to meet thee at thy coming: it stirreth up the dead for thee, even all the chief ones of the earth; it hath raised up from their thrones all the kings of the nations. 10 All they shall speak and say unto thee, Art thou also become weak as we? art thou become like unto us? 11 Thy pomp is brought down to the grave,
#2 - John 14:1-3… Jesus' Promise of Return – Merely intended to comforts his own Disciples:
"Do not let your hearts be troubled. You believe in God; believe also in me. 2 My Father's house has many rooms; if that were not so, would I have told you that I am going there to prepare a place for you? 3 And if I go and prepare a place for you, I will come back and take you to be with me that you also may be where I am."
#3 - Genesis 7:1-5… The arrangement for Noah's Ark Animal Population:
The Lord then said to Noah, "Go into the ark, you and your whole family, because I have found you righteous in this generation. 2 Take with you seven pairs of every kind of clean animal, a male and its mate, and one pair of every kind of unclean animal, a male and its mate, 3 and also seven pairs of every kind of bird, male and female, to keep their various kinds alive throughout the earth. 4 Seven days from now I will send rain on the earth for forty days and forty nights, and wipe from the face of the earth every living creature I have made." 5 And Noah did all that the Lord commanded him.
#4 - Matthew 15:21-28… Jesus' disdain & reluctance to assist the Gentile Woman:
21 …  Jesus withdrew to the region of Tyre and Sidon. 22 A Canaanite woman from that vicinity came to him, crying out, "Lord, Son of David, have mercy on me! My daughter is demon-possessed and suffering terribly." 23 Jesus did not answer a word. So, his disciples came to him and urged him, "Send her away, for she keeps crying out after us." 24 He answered, "I was sent only to the lost sheep of Israel."25 The woman came and knelt before him. "Lord, help me!" she said. 26 He replied, "It is not right to take the children's bread and toss it to the dogs." 27 "Yes, it is, Lord," she said. "Even the dogs eat the crumbs that fall from their master's table." 28 Then Jesus said to her, "Woman, you have great faith! Your request is granted." And her daughter was healed at that moment.
You may doubt your ears but those are not my words – They are words of the Bible showing Lucifer as King of Babylon and not some fallen angel; of Christ only promising to return as comfort to his own disciples and not to collect us; of Noah's Ark Animals being 7 times what we were taught; and of Jesus making it clear that he came for Jews and not for Gentiles, whom he likened to Dogs.
What may be new to us is cherished by misleaders & deceivers whose glory requires our ignorance for, if they cannot fool us then they cannot rule us so it matters not to them if 'Where there is no vision, the people perish'… They welcome our silence as their consent so, rather than vision, their focus may be to keep me off Radio or any Medium that provides you with clear & viable knowledge.
Remember, Slavery was able to hide knowledge by our inability to read and Religions have always pretended to help while delivering their brand of hurt… They paint themselves as the only way to Heaven but still cannot explain what happened to the Souls of those who died, thousands of years ago; bearing in mind, these Religions and Christ have only existed for less than 3,000 years.
Dogs may find it difficult to learn new tricks at an old age but our Youth deserve the Truth… So, yes, please go to church - it is a Poor Man's Rotary Club - but be not blindly consumed by Doctrines that deny you the option to question, for, while we may never know everything nor Knowledge bring the Power it promised, it is a Master Key for many locked doors and without it we will stay stuck outside.
PS: I will continue addressing some of your Questions & Comments on Live BVP Radio Programs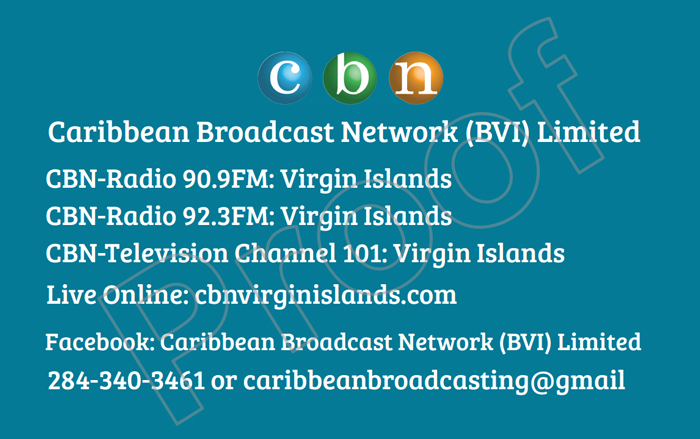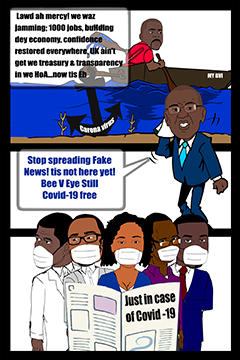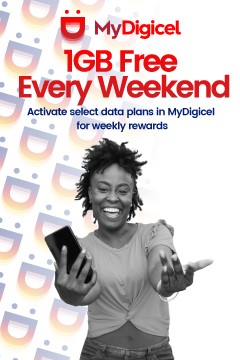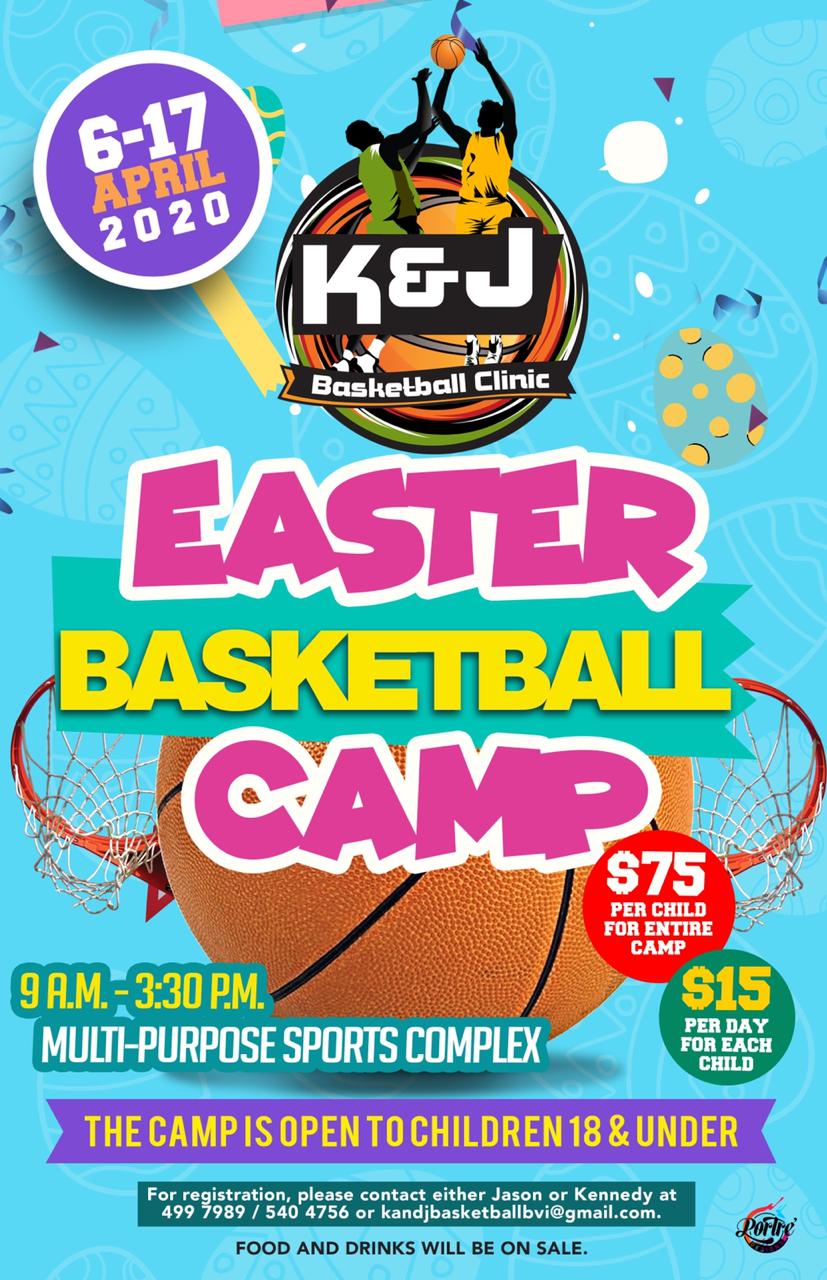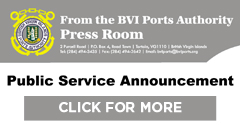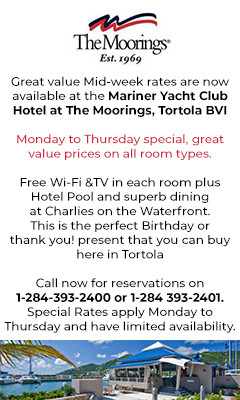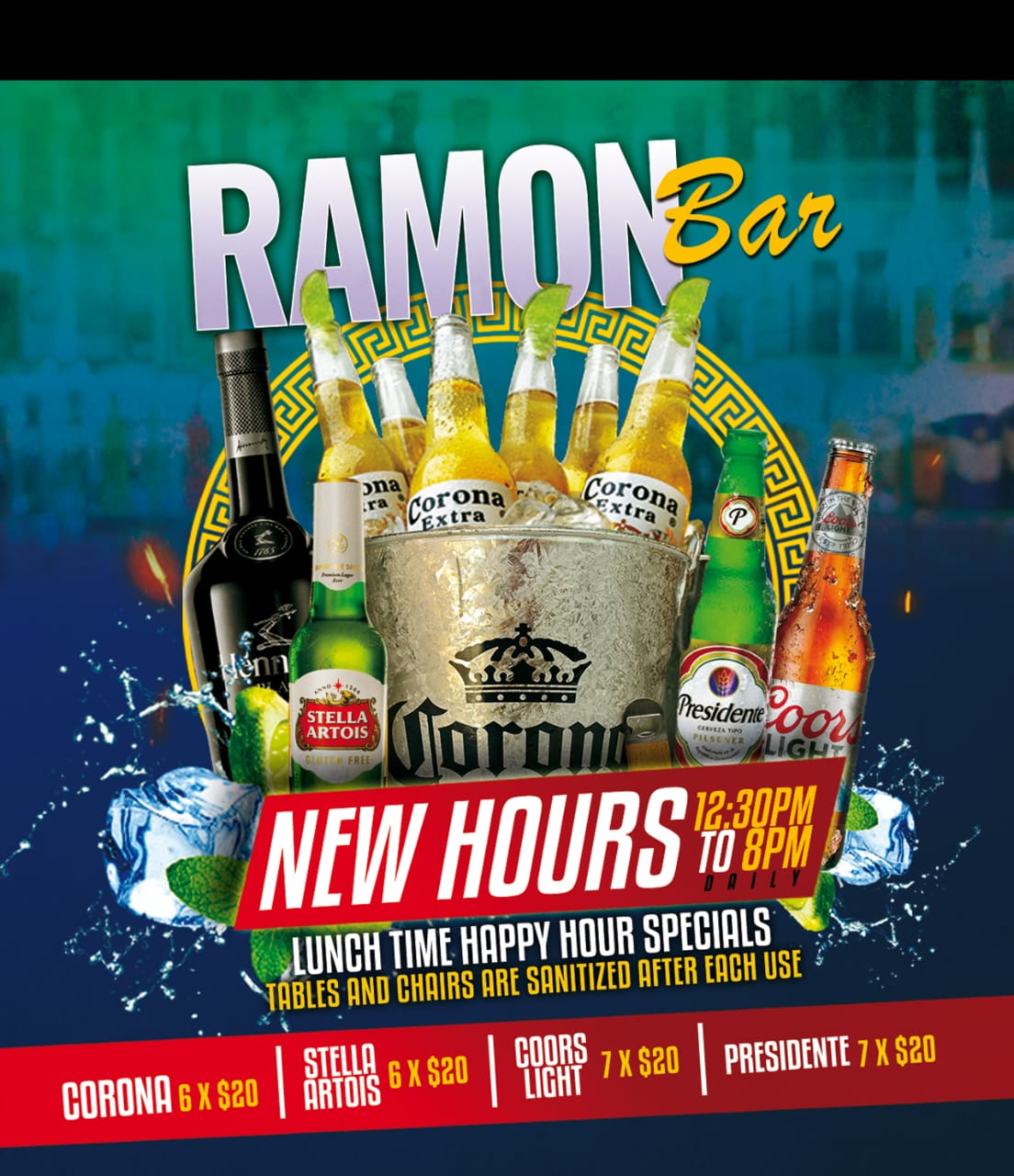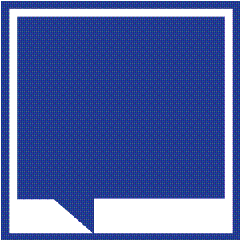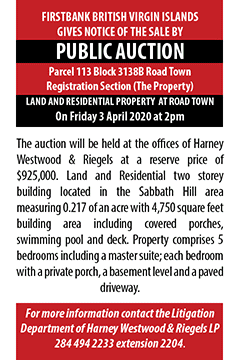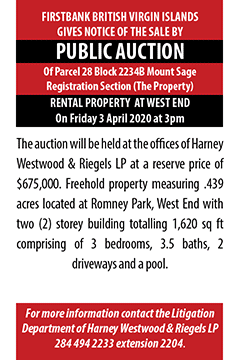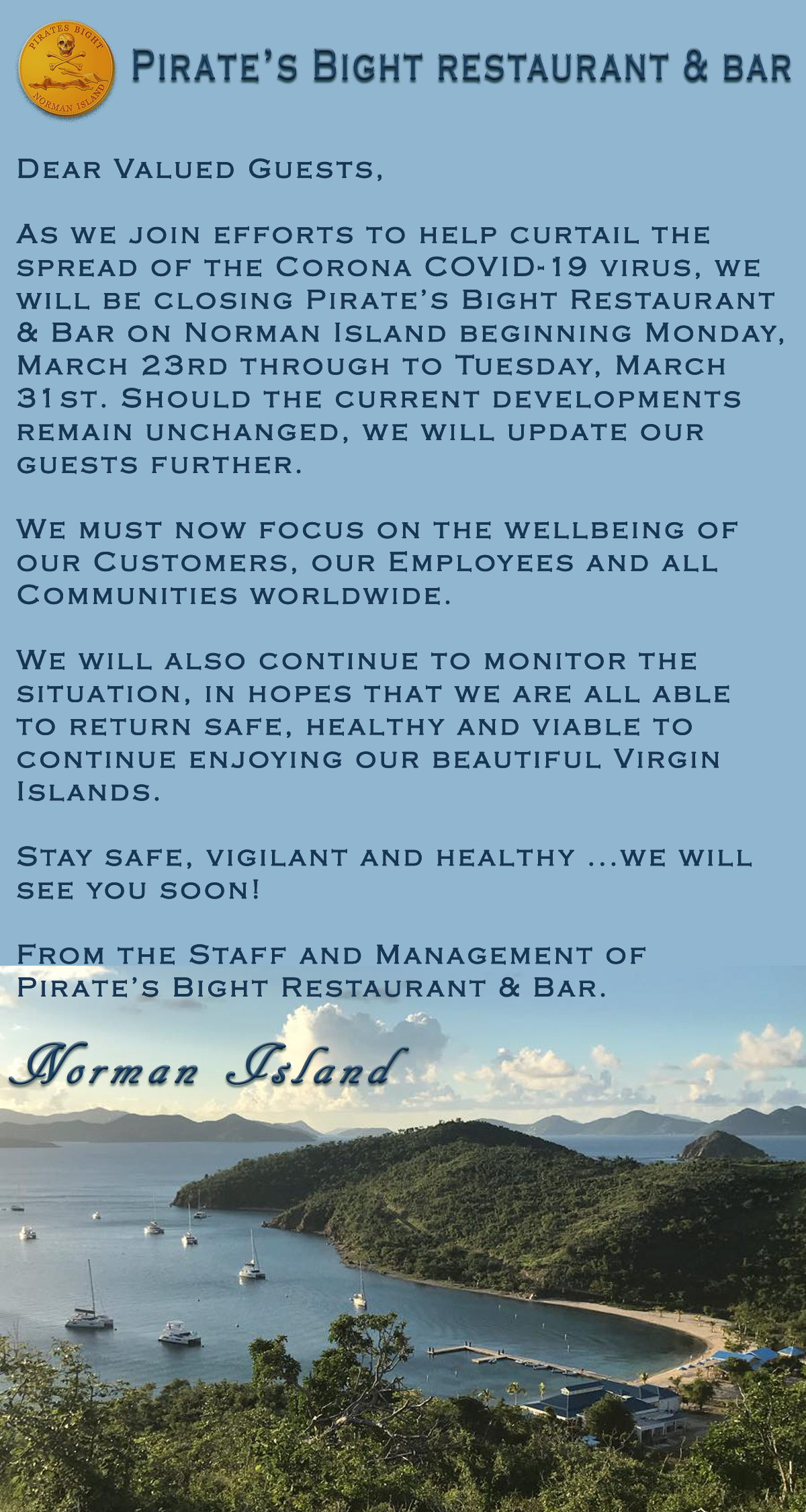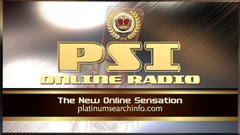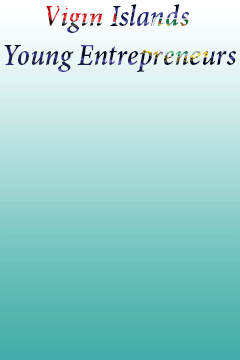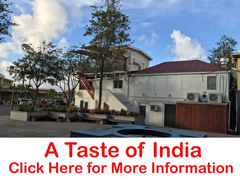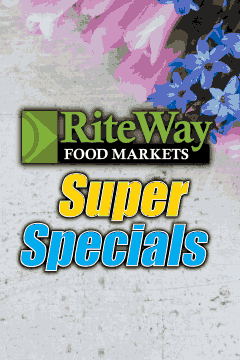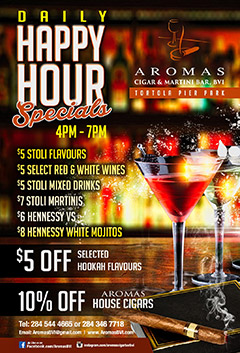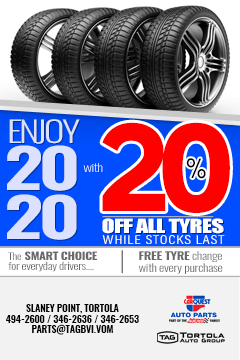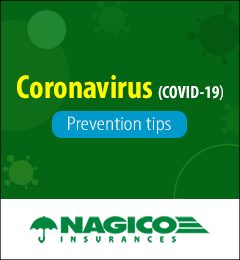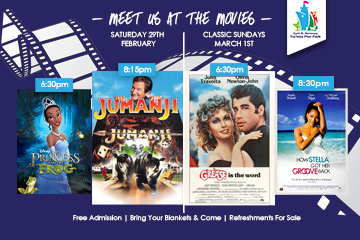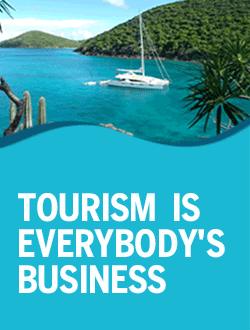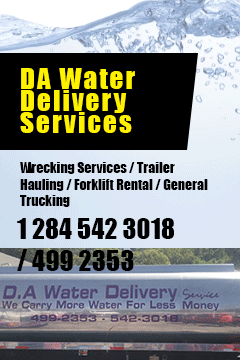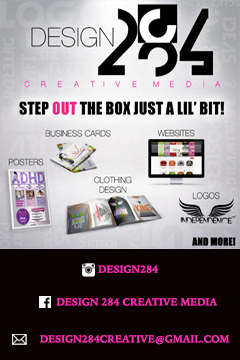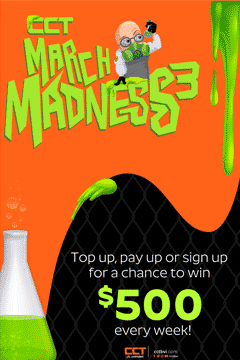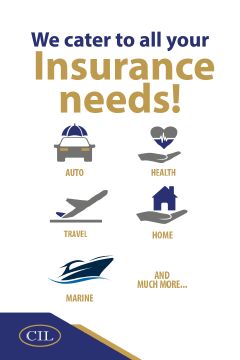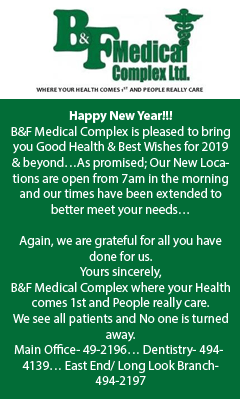 Disclaimer: All comments posted on Virgin Islands News Online (VINO) are the sole views and opinions of the commentators and or bloggers and do not in anyway represent the views and opinions of the Board of Directors, Management and Staff of Virgin Islands News Online and its parent company.