Continuing pain of political oppression & social racism
Truth for the Youth-BVP.com'Ķ Saturdays 6pm 'Äď 7pm on ZROD 103.7FM & ZVCR 106.9FM
By Alred 'AC' Frett

Can century-old problems be solved by creating 'ÄėNew Blacks?

All lives are Sacred 'Äď some mother'Äôs child - and the natural joy of celebrating contributions made by Persons during their lives is far greater than any comfort we may find in mourning those lost in untimely deaths'Ķ Recently France took centre stage in another cruel drama of Deadly Social Unrest - my Sympathy goes out to them and all Victims of Violence across the World.
Such Tragedies should never happen and it is sad to know this is destined to continue as long as Warmongers think it is their Right to destroy the Lives of others in their quest for profit rather than being Peacemakers for unity… These Bankers and Engineers for Chaos and Social Racism offer empty Sympathy as they remain quick to demand Retribution but slow to seek Solutions.
We see it and know it but simply refuse to accept these inconvenient Truths… Stating facts may appear harsh and insensitive simply because Lies will always see Truth as painful but it is no secret that Democracies are built and designed to profit from creation of Wars, Sales of Weapons and the Suffering of others - Without Slavery and Suppression there would be no Kingdoms and Empires.
Resistance to changing this Pattern remains stiff ¬†because the ruling Upper Class feels threatened by the advancing Middle and Lower Classes so instead of Fairness and Justice their focus is on retaining Power by any means necessary 'Äď No wonder many still covet those Days when African Blacks were seen as the Poster People of Ignorance and Whipping Boys for the Rich and Powerful.
Today things have been slightly altered and Muslims now find themselves targeted, maligned and treated as the 'ÄėNew Blacks'Äô'Ķ However, easy access to Historical Information has shown them that the more docile Blacks suffered in Silence the worse they were treated 'Äď As a result they have elected to resist and physically pushback during which the innocent may become causalities.
None of these are preferred responses and while all agree that Violence is not the answer no one appears willing to act in ways that avoid the Injustices responsible for the frustration and anger that provokes this backlash against Society… Too few acknowledge that we have moved beyond Masters imposed Ignorance on the Poor to a point where even they can access real Knowledge.
We only grasp the significance when we realize that, while no one is born with Knowledge and Opinions, it was generally accepted that inherited Privileges predisposed Masters Descendants to regard keeping others in Ignorance while brutalizing them into programmed Silence, as their God given right  - Thanks to Education the mentality may linger but the reality is now over and done.
Persons can think for themselves so it is foolish for us to insist that the radicalizing of Today's Youth is due to their envy of our democratic way of life when they tell us it's because they are revolted by State Sponsored Hypocrisy and Injustice where Western Democracies arm and train Rebels in order to destroy Nations and Peoples whom they view as racially or religiously different.
Time to Choose between accepting Realities or remaining Casualties:
The youth are watching and Leaders should realize that they have become both cause and effect as Nightly News show Young People habitually refused access to such basic Human Rights as Health Care, Education, Employment and Shelter… Worse yet they are Harassed, Imprisoned and even have their Families slaughtered by Police, Armies and Drones because of Race and Religion.
Today'Äôs intelligent Children can detect the Lies and Double Standards when pushed to agree that it'Äôs wrong for Muslims and North Korea to be upset when Persons threaten or demean their Political Leaders and Religious Icons 'Äď A Click of the Smartphones in their Hands expose listings of Laws and Policies that prohibit Speech against our own Political and Religious Figureheads.
Have we forgotten how Rastas, Entertainers and Non-white Leaders are blacklisted for Freedom of Expression? 'Äď Damn! Even I have been kicked off ZBVI for speaking Truth 'Äď so we know these Claims and Actions are not about what'Äôs best for People or Nations but about Political Agendas 'Äď Some leaders even encourage Civil Unrest as an excuse to exert their Force and abuse their Power.
In fact all across the World Bad Leaders have used these Incidents as opportunities to target and demonise selected Individuals and Groups and in the process they promise us more Democracy provided we unconditionally accept imposed limitations and support increased repression 'Äď In the end, we lose our Dignity as Humans and become mere inmates of their vast outdoor Prisons.
Perhaps BV-Islanders regard these Realities and Conditions as too far away to be of concern but we would be quite wrong because we are already positioned at the bottom of a Trickle down Chain where, our Eyes water and Nose runs when others sneeze - We already experiencing the Chill on our Financial Services, our Tourism and every contact we make with the outside World.
Our Parents' Parents had no other choice but to blindly accept misguidance but things have changed and Modern Technology allows their Great Grandchildren easier access to Knowledge so they may form their own Opinions - This expansion of their mental capacity and physical ability means they should no longer have to play dead while others trample on their Rights and Dignity.
Unfortunately some Leaders have grown so accustomed to the Silence of Lambs that they still believe our Silence gives them consent to refuse and abuse us generation after generation… No wonder my recent Articles reignited their anger, intensified their attacks, increased their stealing of my staff, stall Legal Justice and still attempts to turn basic Garbage Disposal into a crisis.
None of this is necessary - they should love me for if they followed the Messages there would be more Peace, less Pain and no constant fear of that time when the Oppressed will find it better to die on their feet than to live on their knees… Think about it - the Righteous have nothing to fear but the Wicked will flee when no one pursues, all because a Guilty conscience needs no accuser.
Safeguard your Kids and Beware Disciples of Willie Lynch:
Interestingly, a lovely lady asked me what progress was being made in relation to my Legal Cases and before I could answer she went on to say 'ÄúThose Boys and Girls must really hate you to be treating you this way'ÄĚ 'Äď I smiled because I certainly do not hate them 'Äď My care is when they hate our People and my fear is the steps they may take in their mission to destroy our Children.
As for these Cases, the trial aspects were concluded several years ago so there is no reasonable excuse for the procrastination of Decisions that should have been delivered in months according to their established Protocol - Being suspended in Limbo creates deep concern about the state of our Justice 'Äď No one believes if I was at Fault these Decisions would have been delayed.
Such Double Standards encourage Wrong Doers to make plans for their Great Grandchildren while we are taught that to suffer and wait should be seen as special virtues 'Äď All this does is show the success of Willie Lynch'Äôs Disciples in having us systematically destroy each other'Ķ We need your help badly'Ķ No, not for my Cases but to overcome our own deep seated self-hatred.
After Centuries of being programmed to devalue ourselves changing will not be easy... In fact we repeatedly fail to recognise their tricks to erode our confidence and self-value which explains why we are quick to agree with their lie that one Man cannot make a difference even though we know  they lie because of their professed beliefs being based on one God, one King or one Queen.
Furthermore, a simple look at History reveals that most Progress has always been as a result of Independent Thinkers so when they tell you that one cannot make a difference simply ask them 'Äėso why are you trying to stop AC from speaking Truth and doing Good'Äô?... Can they be counting your Ignorance not to realise what they have always known? One man can make a difference.
There is never a shortage of those quick to tell you things cannot be done until they lay claim to them after they have been done… Perhaps they are afraid that as Free-thinkers you will reject the herd mentality and believe in yourselves enough to realize that you have the Power to accomplish Change… The Task may be difficult but possible and I still believe in Total Representation.
In fact we each have missions to accomplish and one thing we know for sure is that things will never change by themselves so if we refuse to try it simply means that we elect to die'Ķ The big Questions are 'Äėwhether you love yourself enough to secure at least one out of your four chances/ choices'Äô or 'Äėhate yourself enough to prove Oppressors right in thinking that you deserve to die?'Äô
PS:… I will continue addressing some of your Questions & Comments on Live BVP Radio Programmes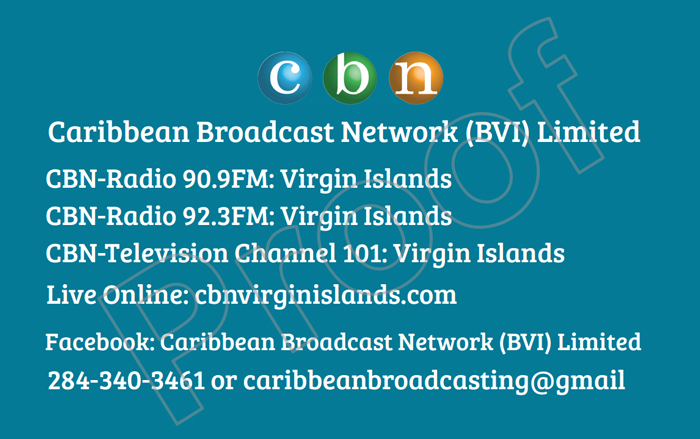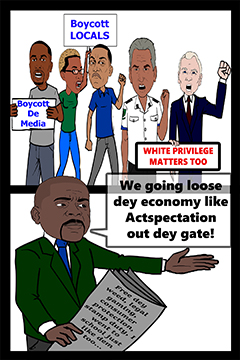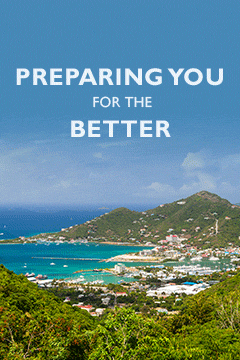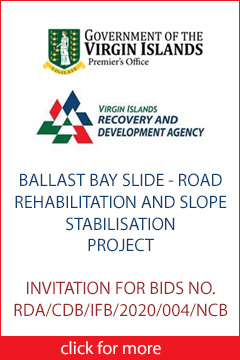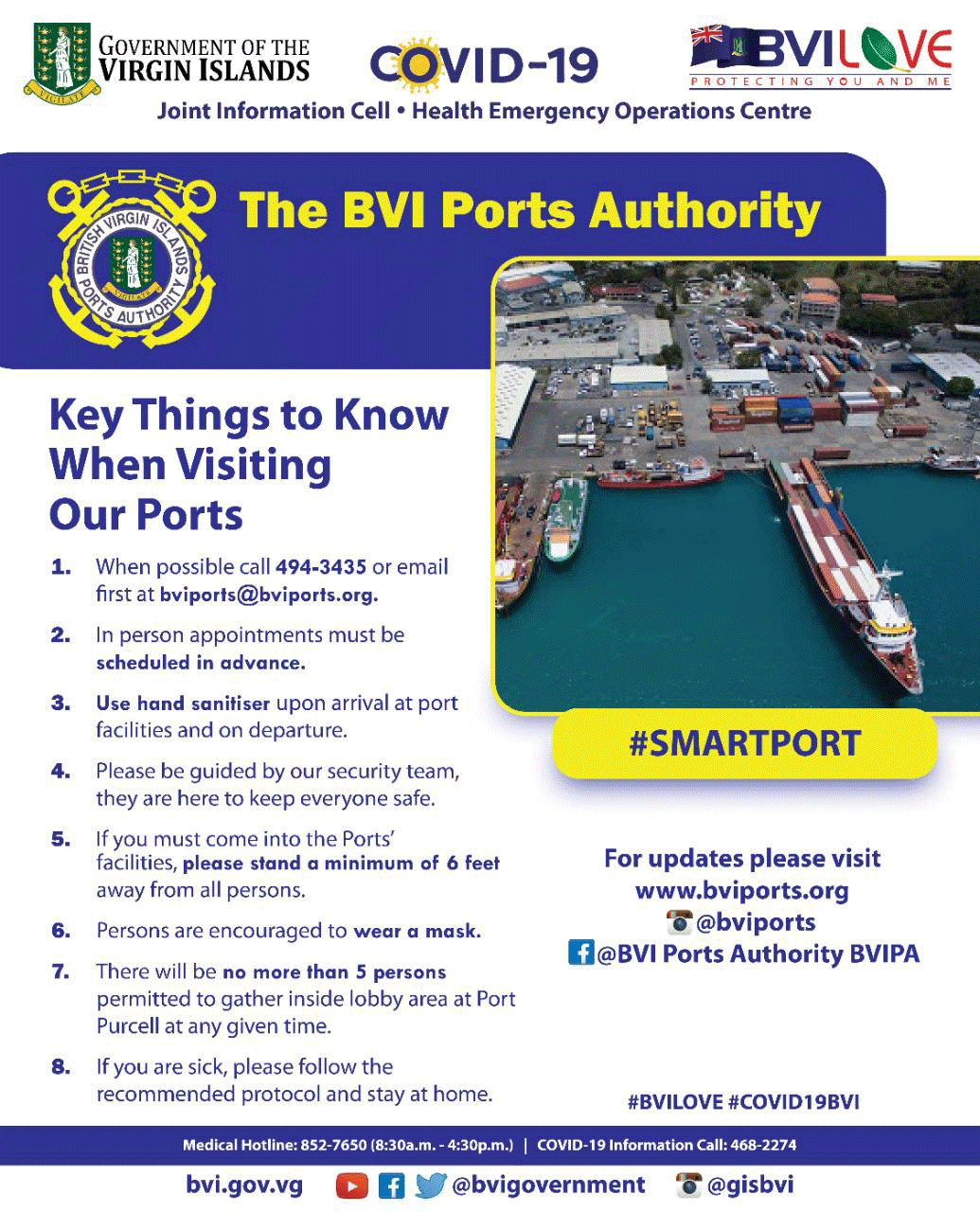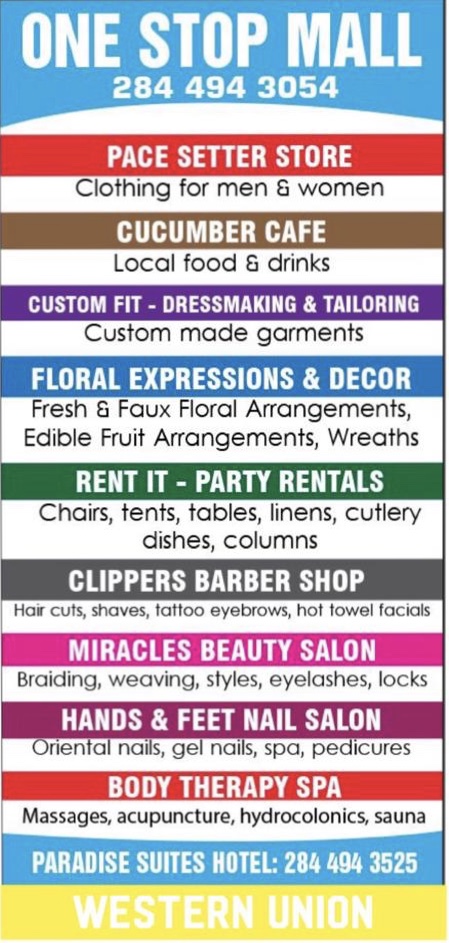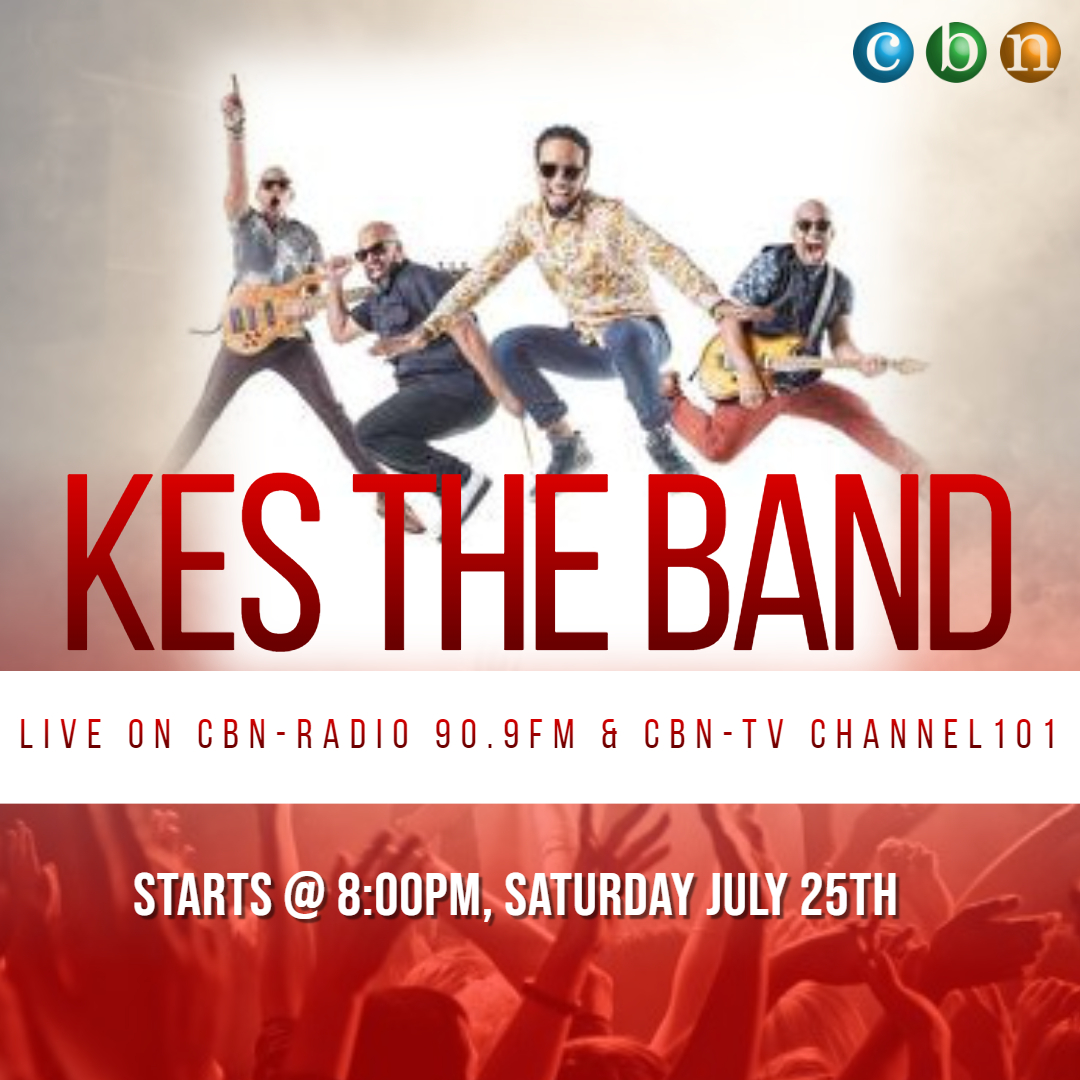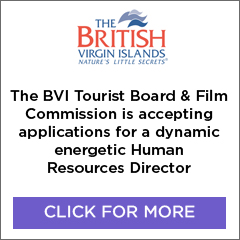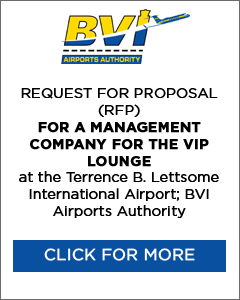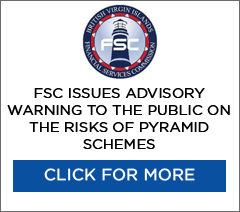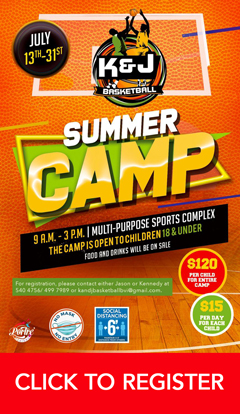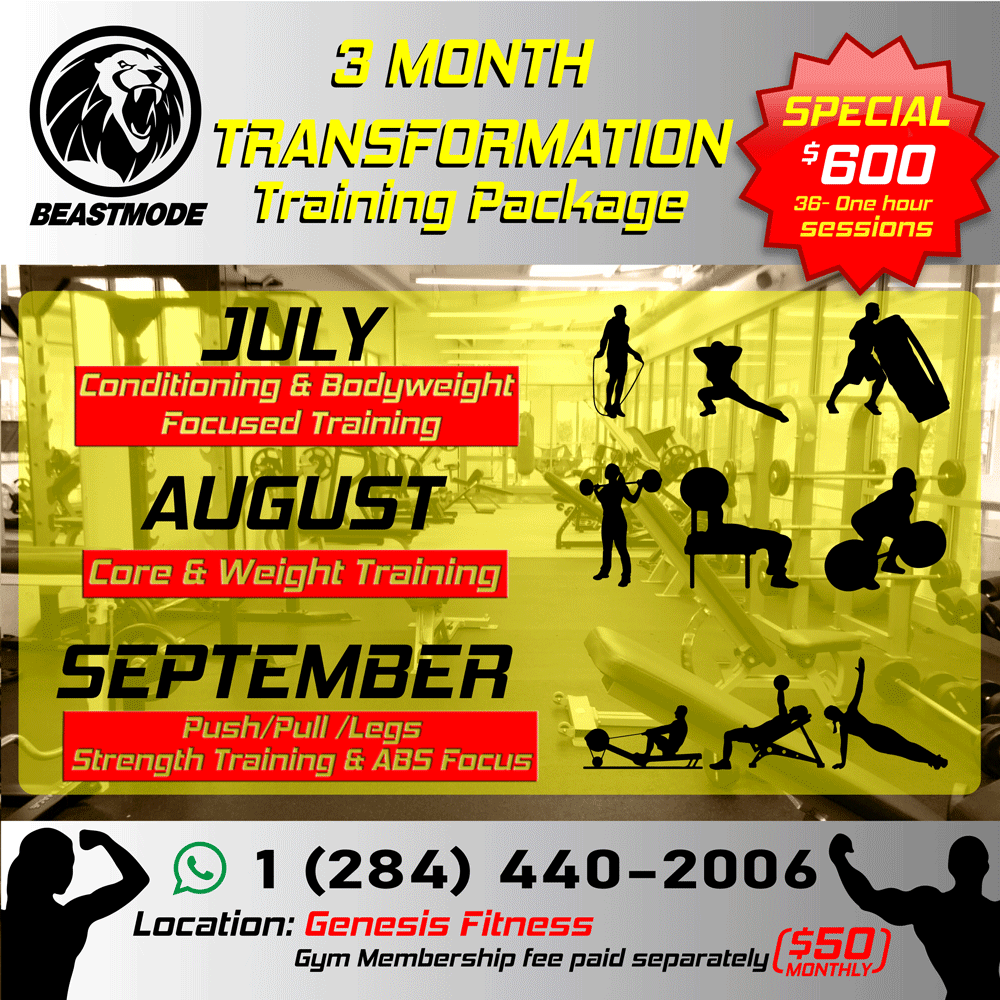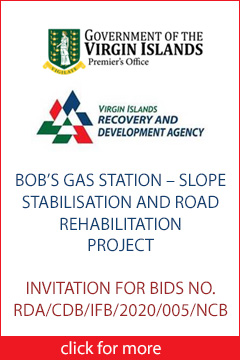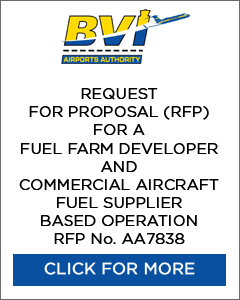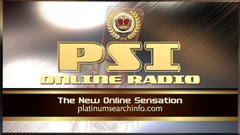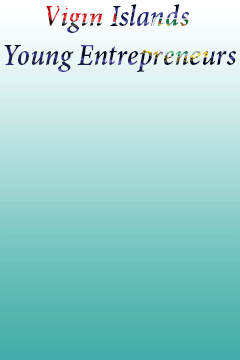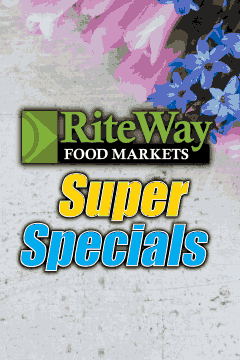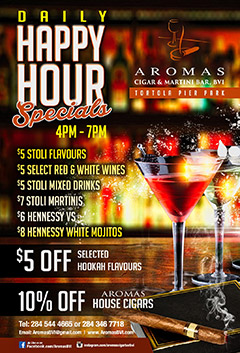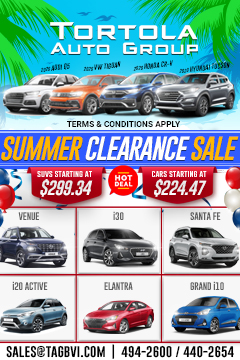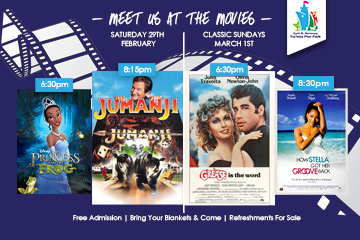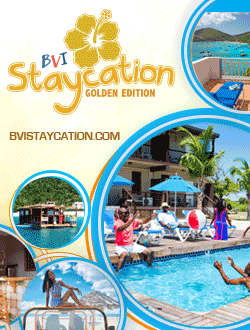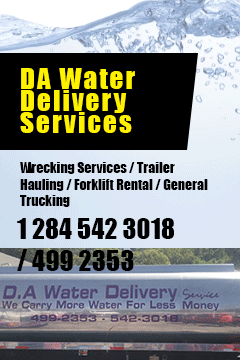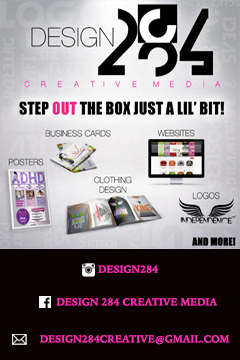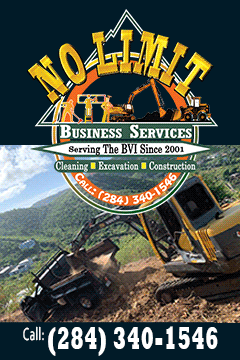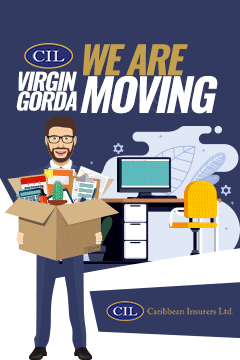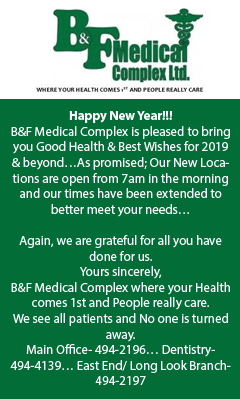 Disclaimer: All comments posted on Virgin Islands News Online (VINO) are the sole views and opinions of the commentators and or bloggers and do not in anyway represent the views and opinions of the Board of Directors, Management and Staff of Virgin Islands News Online and its parent company.