'We are BVIslanders just like everybody else'- Anegada taxi operators
THE SETTLEMENT, Anegada, VI - "It's this government and the government of the past that guilty of neglecting the people of Anegada. We are a small group over here, yes but we have equal rights just like Tortola, just like Virgin Gorda. We are BVIslanders just like everybody else," said Mr Jerry D. Vanterpool, a resident and businessman at Anegada during a meeting of taxi drivers and officials from the Ministry of Communications and Works in Anegada on Friday February 8, 2013.
Minister for Communications and Works Hon. Mark H. Vanterpool and a team of approximately twenty Government officials flooded the sister island to have a "look-see" of a number of issues affecting residents and those of national interests.
The taxi drivers, not more than five in number, had their issues addressed as it relates to the recently developed policy that should govern how taxi drivers operate as opposed to livery operators. A glitch was pointed out and identified in the printed policy document which was being mis-understood even at the national level and which has reportedly been causing some rifts in the sector. This, Government officials said, will be modified quickly.

It was also agreed that the formation of a taxi association would bring some order to the service. Anegadian taxi operators are to have the association formed in a matter of less than two weeks. It was reported that attempts were previously made at this but were met with some stumbling blocks, which required the drivers re-doing some of the paper work to take back to the taxi commission. 
Road and garbage concerns
The issue of roads was a sore point of concern. One taxi driver complained that most of the main thoroughfare has been in a "sorry state" for quite some time. According to Hon. Vanterpool, a contract was awarded by the previous Government and works were started.
The contractor had assured that the project is being completed now and is expected to be done in a matter of six months."That's a $2.5M project," Hon Mark Vanterpool noted. He added that there are some additional stretches of roads that they will be looking at after first reviewing costs and other issues.  
Garbage disposal was a resounding issue echoed throughout the meeting at the Anegada Community Library. Residents complained with disdain abou the insanitary waste disposal system at Anegada. They said the dump site is more often than not poorly managed, which resulted in refuse spilling on to the side of the road.
"Come on now, we have been talking about this time and time again and it is still happening," one resident said, adding that the situation poses a serious health risk especially to those living nearby, and provides a distasteful sight as tourists must pass through the very area to access the main attractions on the island. 
"That's how we promoting tourism at Anegada? That's how we protecting our people? We've been talking about this thing for too long and nobody doing anything," said a resident.
According to Hon. Vanterpool, the Minister for Health, Hon. Ronnie W. Skelton, is currently pursuing an initiative to ship waste out of Anegada to the incinerator at Tortola. "This is something I know the Minister of Health is working on but that does not mean that we would not look and deal with what's happening now, we will have a look at that today and see how best that can be addressed with urgency."
The system of burying garbage at the existing dump site has reportedly been causing much discomfort to nearby residents, mainly senior citizens to the extent one family was forced to sell their property and move to another location to live.
The withdrawal of the nutritional enhancement support from a number of indigenous VIslanders was ordered to be returned with immediate effect.  Local resident Mr Jerry D. Vanterpool, in a very emotional plea, explained that there is a programme which sees the elderly folks of Anegada being given hot nutritional diets. He said that in the initial stages the programme was designed so that the seniors could visit the centre on specific days to collect their meals. This was reportedly challenging for a number of seniors and the system was adjusted to having the meals taken to their homes.
"Now they take we own people off the programme. We indigenous people that toil all their lives and help build this place. And you know who they keep on the programme? The ones who went and live overseas all their lives, and never contribute one cent to this island and they now come back home to enjoy what them same ones that get take off the programme toiled all their lives for. This thing hurts me really bad because is we own we treating like filth so," said an upset Jerry D. Vanterpool.
That issue was, however, resolved on the spot and before the end of the day those who were allegedly taken off the programme were reportedly receiving their meals again.
Residents also called for the port and dock at Anegada to be renovated and made "friendlier".
Hon. Vanterpool said that he was very pleased that he and team had made the visit. "Anegada plays a very important role in our Territory's development. We obviously have to come more often. It's one of the most beautiful parts of our Territory and the residents are very passionate about the island and we want to work with them to develop it."
Responding to the feeling of being left behind, Hon. Vanterpool said that has heard the cry of many Anegadians in the past. "As a Government we take Anegada as equal to all the other islands.  We want to, as quickly as possible, help them to put the infrastructure in. Before I came over here, the Premier asked me to ensure that I look at all the important issues to Anegadians that we can tackle, so we are going tackle it. You know like everything else we have to take off a bite at a time considering the financial constraints that we have," Hon. Vanterpool added.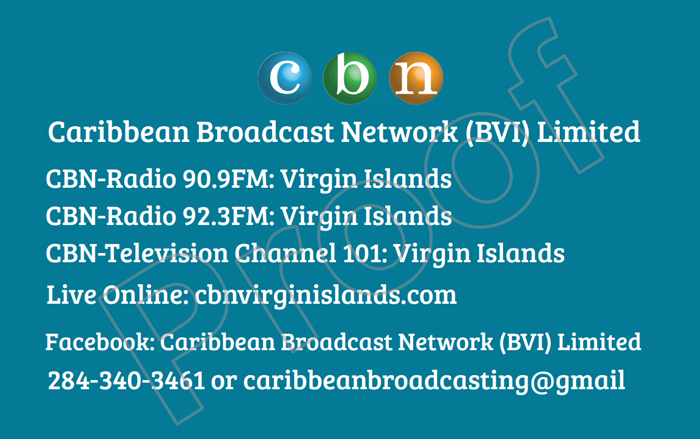 Parse error: syntax error, unexpected T_CONSTANT_ENCAPSED_STRING in /data/web/virtuals/37199/virtual/www/domains/virginislandsnewsonline.com/templates/ads/ads_inner_sidebar.php on line 13