'Murders are symptoms of a deeper problem' - John I. Cline
- says the community at large must do something to fix the problem
ROAD TOWN, Tortola, VI – Bishop John I. Cline, former Chairman of the BVI Health Services Authority (BVIHSA) Board, lead pastor at the New Life Baptist Church in Duff's Bottom and businessman, has joined in voicing his concerns about the recent violent crimes plaguing the Virgin Islands.
The most recent heinous crime was a double murder that took place on Saturday, February 10, 2018 where two young men were shot in the area of the Althea Scatliffe Primary School (ASPS).
In an exclusive interview with Bishop Cline, he expressed the young men of society are seeking answers elsewhere because they cannot find it from the community, government, churches and even the in the home.
"What we are seeing is, we are reaping a harvest of a generation lost. These young men are crying out for help and they are looking to gangs, they are looking to drugs. They are looking to others for answers that we as a community, whether it be church, home or government did not give to them. Therefore, we find ourselves now witnessing a generation that has been lost," said the bishop.
"Value system has been broken down"
He further stated that the human resources and the family system needs rebuilding, adding that emphasis has been placed elsewhere and the Virgin Islands "value system has been broken down".
"Our value system has been broken down in the BVI. The church as remained somewhat quiet within the four walls even though some of us have tried to reach out. We have put a lot of focus on our prosperity, our infrastructure, rebuilding, our economy but we need to put our focus back on how do we rebuild our human resource. The family structure needs to be rebuilt, it's the substratum of any community. So, together as parents, schools, churches, government, the community at large need to come together and we can't start when they are 16, 17, 18, 20, we have to start when they are young and begin to reinstall the values that makes a difference when they grow up, the kind of value that most of us have grown up with, which is discipline, honesty, integrity, respect, those kinds of things and if we do that we will be able to save the next generation to come after us," Bishop Cline said.
"A deeper problem"
Meanwhile, Mr Cline pointed out that the murders are "symptoms of a deeper issue which needs to be fixed, while adding that the whole territory must do something.
Pastor Cline said, "The murders are just a symptom of a deeper problem and we have to fix the problem, otherwise we will reap another harvest of lost generations. I believe that we as a Christian council, community of churches must do more. We must work with government. We must work with families in our individual churches to try to strengthen the moral fibre of our community."
"We need a peace broker" 
Bishop John Cline suggested the need for what he termed a "peace broker", someone who can sit and talk to these misguided young men and show them an alternative route.
"We need a peace broker, someone who can sit down with some of these gangs. Some of these young men who are on the edge, who are at risk, who are still searching because they are still young and they still have a chance to sit down with them and say listen this kind of thing will only end in death or imprisonment and give them an alternative. If it's not their destiny, they don't know their destiny, help them to find one that they can be proud of," explained the Bishop.
He continued, "A lot of them have children. What kind of father do you want to be? How do you want your children to grow up? Help them to see better some of the things that they can do to make a difference in their own lives and the lives of their family, children, and community at large. We have some work to do and I don't think we can just talk about it. I think we have to get busy doing it."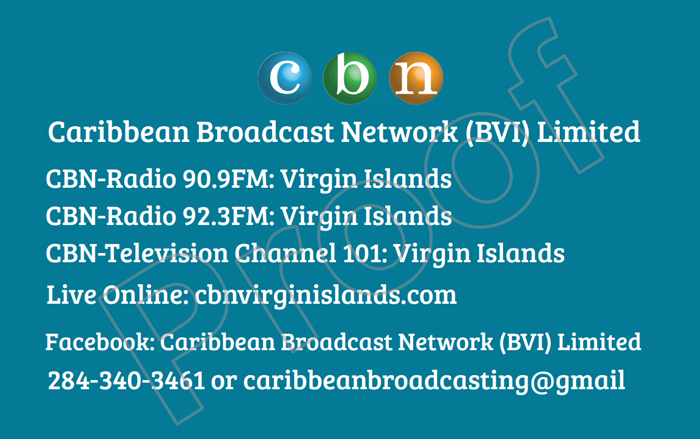 Parse error: syntax error, unexpected T_CONSTANT_ENCAPSED_STRING in /data/web/virtuals/37199/virtual/www/domains/virginislandsnewsonline.com/templates/ads/ads_inner_sidebar.php on line 13