35 on Anegada attend entrepreneurs workshop sponsored by 9th District Rep
- Sessions included Financial Assessment, Budgeting, Business Strategy & Building a Successful Purpose-Driven Team
SETTING POINT, Anegada, VI- "More excited and more ready" is how one entrepreneur described herself after participating in a three-day workshop that ended on Anegada on Saturday, January 30, 2021.
Ms Cherry-Ann Smith-George was one of 35 persons who benefitted from sessions such as Financial Assessment, Budgeting, Business Strategy, and Building a Successful Purpose-Driven Team, according to a press release on the initiative.
"Participants also took the first steps in creating a business planner which they will use to help evaluate their businesses and create a step-by-step plan for going forward," the press release stated.
The workshop, which began on Thursday morning, January 28, 2021, was sponsored by Minister for Natural Resources, Labour and Immigration, Hon Vincent O. Wheatley, who is also Ninth District Representative.
Facilitators were Mr Meade W. Malone and Mr Rajiv Balleram of MWM/PKF Consulting.
The workshop was held under the theme: 'Foundation for Financial and Business Success in a Post Covid- Era'.
Be prepared- Hon Wheatley
In pointing out that this was the first workshop of its kind on Anegada, Minister Wheatley said he was pleased at the number of persons who participated and was especially happy that several students attended.
While acknowledging that "things may be slow now", he said that the workshop would make sure that the island's entrepreneurs "would be more than ready" when things turn around.
Participants give feedback
Small business owner, Ms Smith-George said the workshop gave her a better understanding of financing and the importance of having and articulating a clear vision for her businesses.
According to her, she will evaluate her businesses using the workbook presented to participants, which will allow her to see what needs to be done to make her business more viable.
Another participant, Ms Harella Wheatley, said she wished that the workshop could have been longer and expressed her appreciation that the material was presented in a way that was easily understood. She said her main take-aways are the link between an entrepreneur's ideals and their vision for their business, the priority of mission and vision in guiding a business, and the importance of being innovative, especially with the challenges being posed by the COVID-19 pandemic.
Budgeting and finances were also among the topics most appreciated by Sherwin Walcott, who said he now has a clearer understating of how to prioritise when several businesses are involved , and the importance of being disciplined in developing and sticking to a budget. He too stressed the need for businesses to be innovative during this time, especially those which depend on tourism.
Honour & Privilege
CEO of MWM/PKF Consulting, Mr Meade W. Malone, called it an honour and privilege for his firm to facilitate the workshop at what he called "an unprecedented time in the BVI's history".
He said he was pleased at the participants' level of engagement and expressed confidence that they would use the information shared in achieving their financial and business success.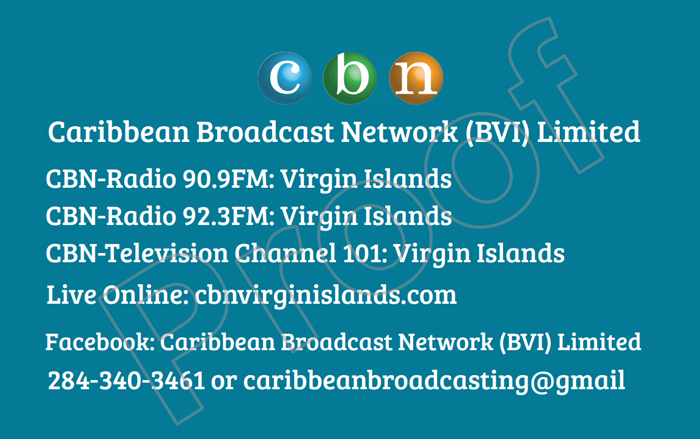 Parse error: syntax error, unexpected T_CONSTANT_ENCAPSED_STRING in /data/web/virtuals/37199/virtual/www/domains/virginislandsnewsonline.com/templates/ads/ads_inner_sidebar.php on line 13