Widow carrying on legacy of late Birton H. Lettsome
- Valerie Lettsome has established the Birton H. Lettsome House of Blessings in Long Look in memory of her late husband
ROAD TOWN, Tortola, VI- In honour of her late husband, retired Educator and Guidance Counselor Valerie Lettsome has established the Birton Lettsome House of Blessings in Long Look, a place with the objective of uplifting, educating and inspiring both children and adults.
Lettsome was the final guest on the series: Virgin Islands 10 Most Influential and Inspiring Women with Karia J. Christopher on Channel 51 on CBN. The show was first aired on Tuesday March 7, 2017 and will be rebroadcast on Thursday March 9, 2017 at 8:00 PM.
Foundation in honour of her husband
According to Mrs Lettsome, she kept a journal where she would often write down her thoughts particularly following the passing of Mr Birton H. Lettsome, a community minded man who loved helping people and pointing them to Christ, in February 1, 2005, and it was something she wrote that inspired her on how she could keep his memory alive.
"When I was going through the journal, it was a long time I didn't pick it up, I wrote something …my husband was such a wonderful person, inspired me as to how I can keep his memory," she said.
Lettsome explained that she retired as a school principal in 2010, and in 2011, she became inspired to use the second floor of her apartment for the cause.
In her own words, she described it as a faith-based organisation with a playroom equipped with puppets, books, blocks, to name a few, and she has plans of turning a library into a museum with the many old photographs of her late husband throughout his life's journey. The building is also equipped with a room for anyone who requires some alone time to pray, a kitchen, and for persons who need a safe place for their elderly relative, while they run errands, can do so as well.
"It is now full-fledged, the Birton Lettsome House of Blessings," she remarked. "It is not being used to its fullest right now, but what the lord is leading me into, is he said you start small and is building up. Those are what we are providing, but God is inspiring me more because this is going to become something wonderful."
Widow Club in the making
Lettsome disclosed that a club geared specifically for widows is part of her soon to be undertaking.
"I think we need that, where we can meet among ourselves because we have all been through the same thing. You can share something with me or I can share something with you."
"When I started first I felt led to work on the widows, widows were a soft spot for me and one time around Christmas time we had a Widows Day where we invited all the widows and we cooked food, and we had given them gifts, we had asked for sponsors and they had given them gifts and it was wonderful," she reminisced.
Lettsome informed that every Thursday, she along with other like-minded individuals, congregate at the House of Blessings and they would make calls to older persons and pray and sing with them, occasionally they would go to them and carry gift baskets to them. In addition, the group has been raising funds, to rise to the need of assisting the elderly.
Lettsome mentioned one of their activities for fundraising was a comical show and a play and due to the great turnout, they are intending for it to be an annual event; however, the search for a new, bigger venue is on.
His right hand didn't know what his left was doing
The widow said even after his passing, people would meet her and tell her that they knew her husband and he had done good by them and in many ways she is reaping the harvest that he has sowed.
"I know my husband was a wonderful person but some of the lives he used to touch I didn't know because he never used to make his right hand know what his left-hand does, so he wouldn't involve me in certain things. He knows that the lord told him to do that and that's what he was going to do."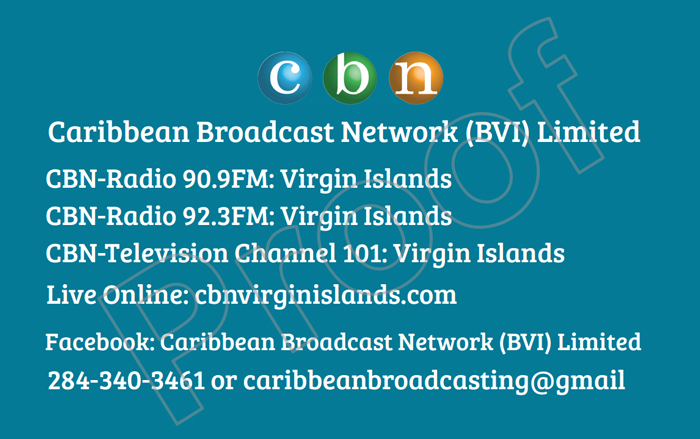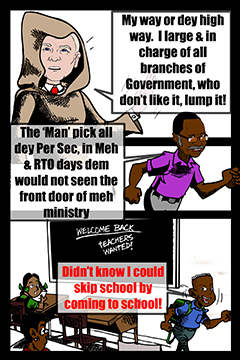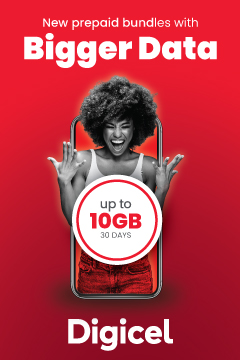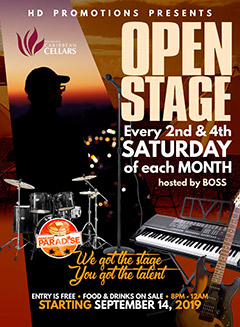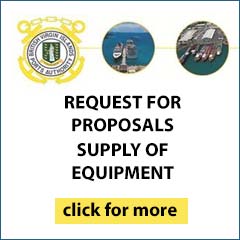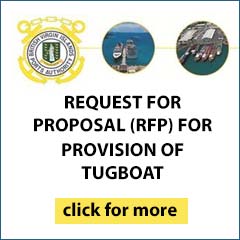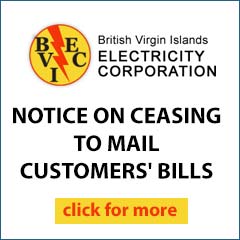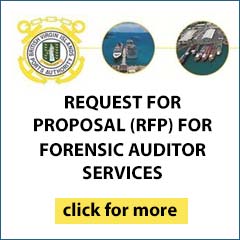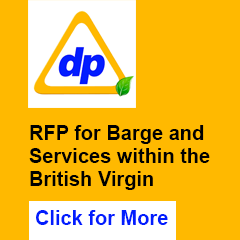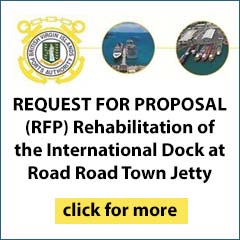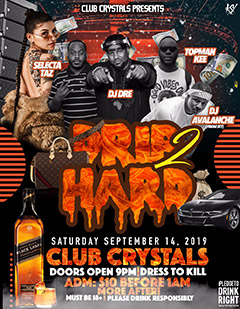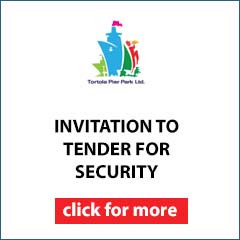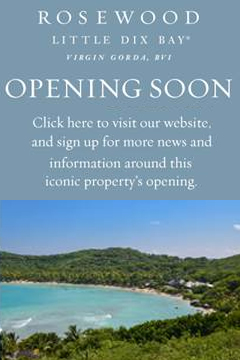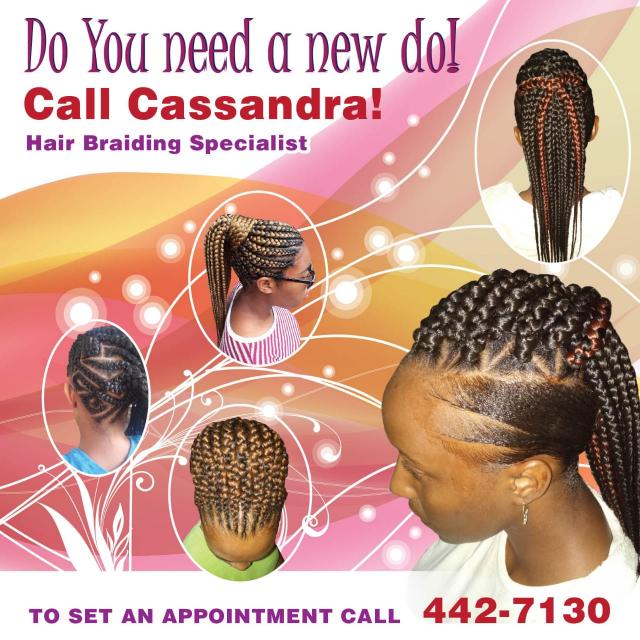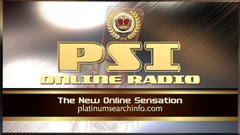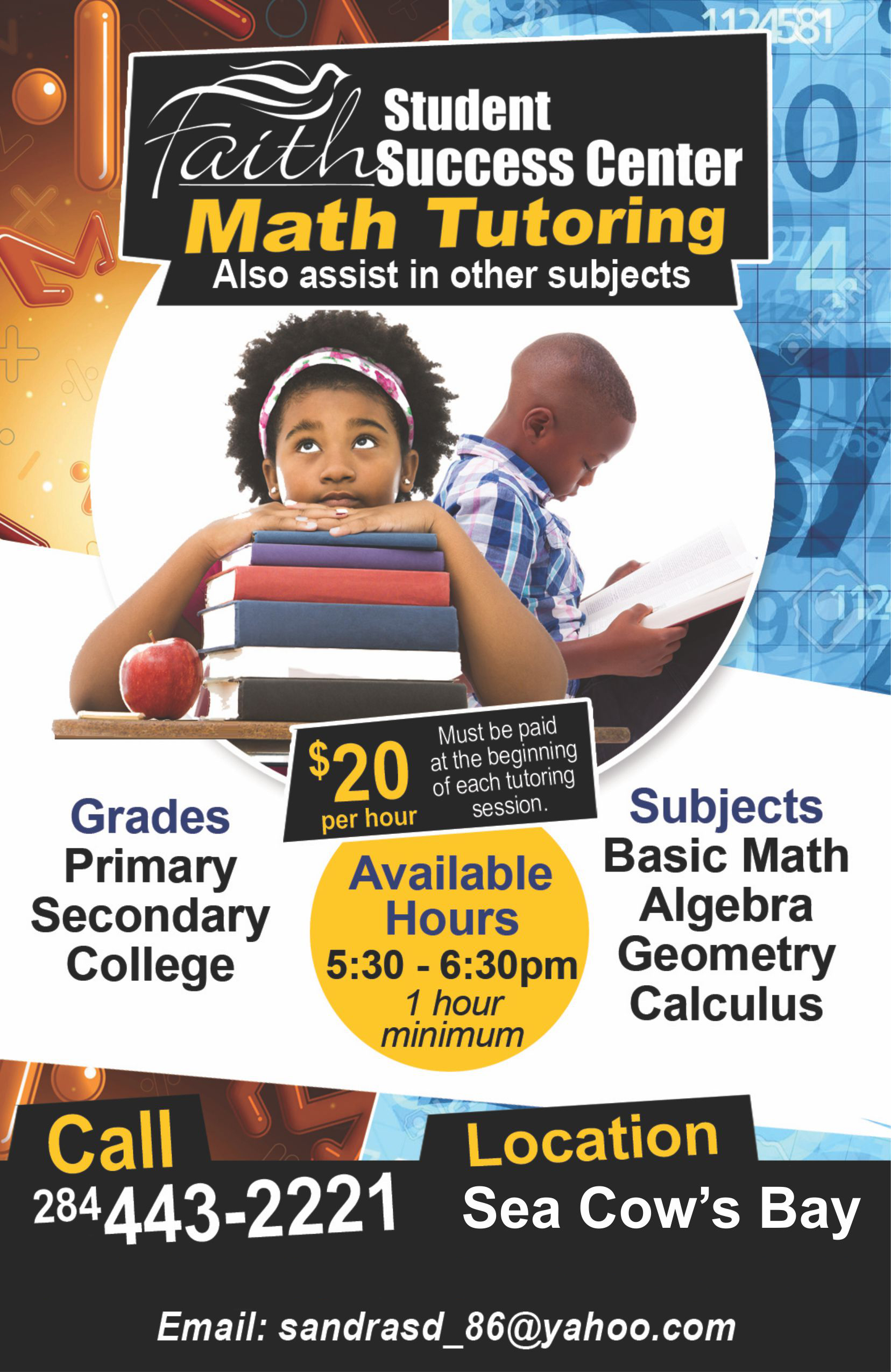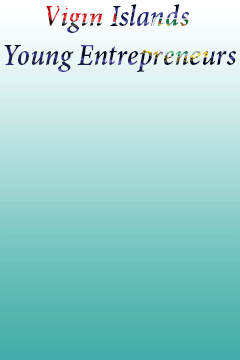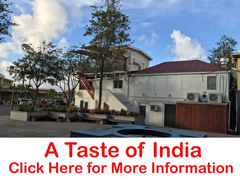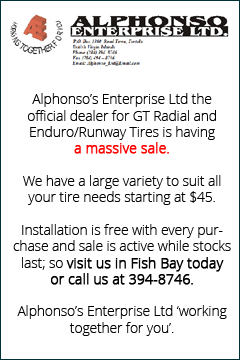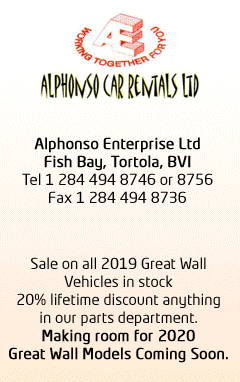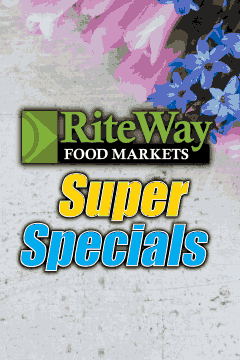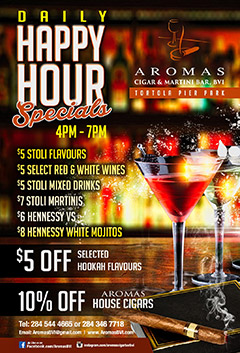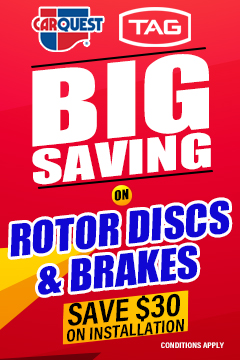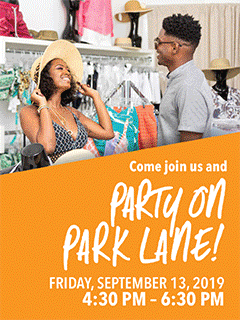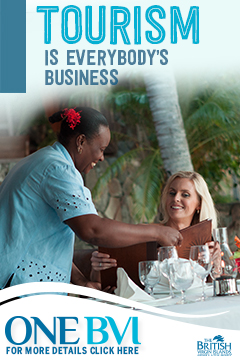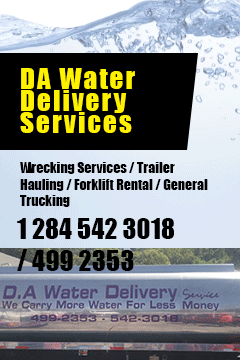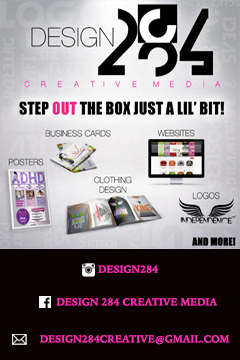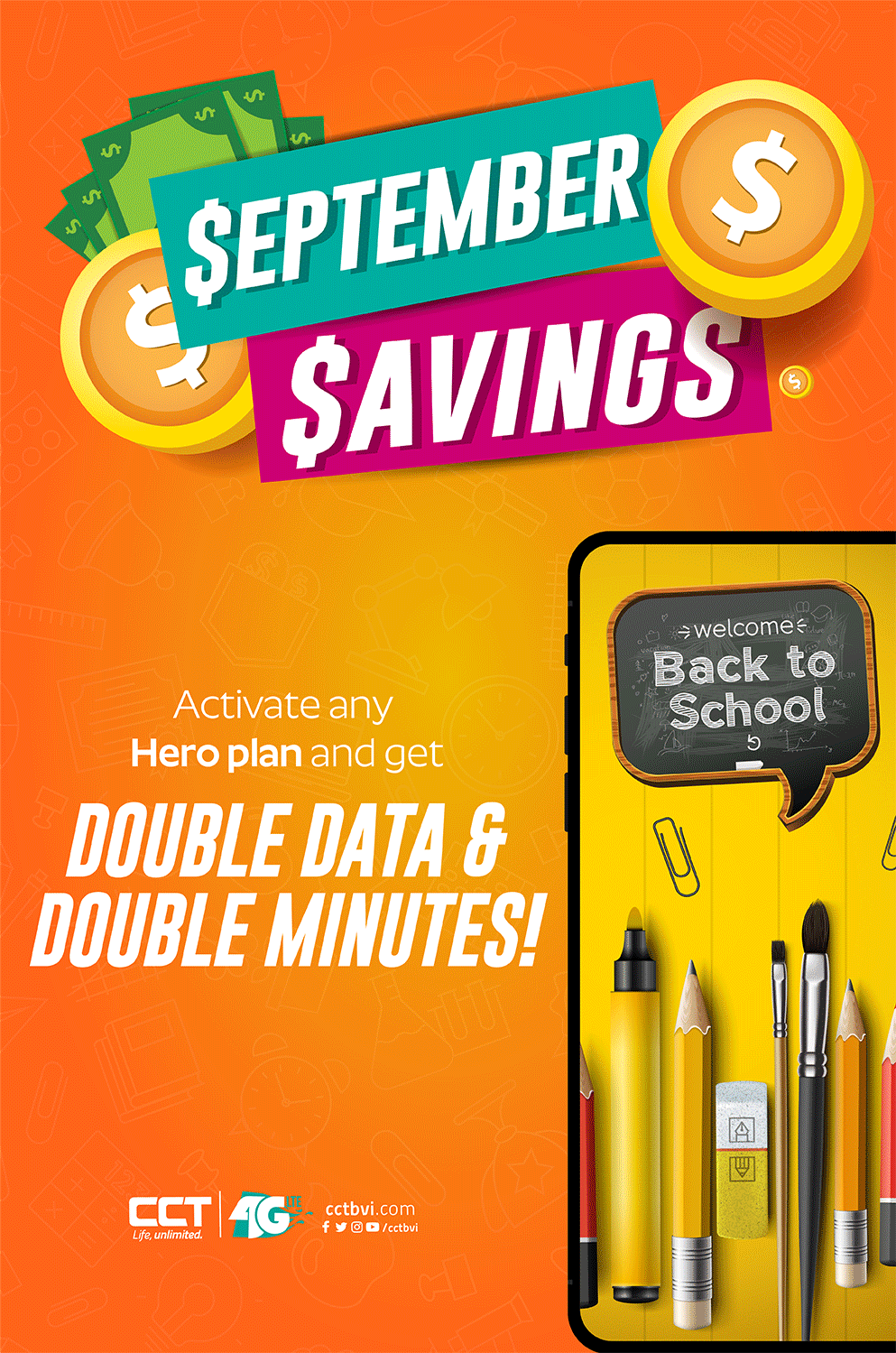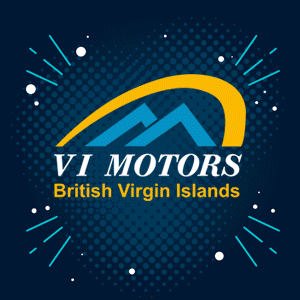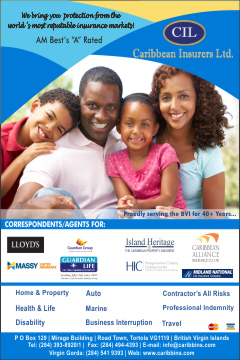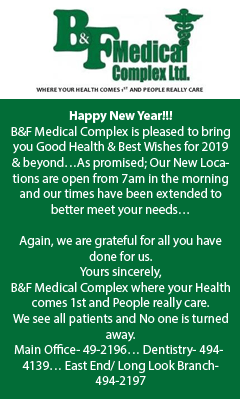 Disclaimer: All comments posted on Virgin Islands News Online (VINO) are the sole views and opinions of the commentators and or bloggers and do not in anyway represent the views and opinions of the Board of Directors, Management and Staff of Virgin Islands News Online and its parent company.