UPDATE: Pre-Mother's Day car sale draws much public interest
- Scotiabank & Nagico pleased with public's response; special conditions to continue until the end of June 2015
ROAD TOWN, Tortola, VI – Scotiabank BVI and Nagico Insurances yesterday May 2, 2015 held a pre-Mother's Day car sale with a number of the territory's top auto dealerships, including Burke's Garage, VI Motors, International Motors and others, with a number of sales being closed.
It was reported to be a flurry of activity as more persons than usual came out not just to browse but to strike deals and sign up paperwork. The sale took place in the Courtesy Car Rentals' parking lot opposite Scotiabank on de Castro Street in Road Town.
Both Nagico and Scotiabank have extended their offers of special rates and conditions for making purchases on terms up to the end of June.
Speaking at the event, Sales Manager for International Motors, Kazim Prescott said, "It has been very busy compared to the other car sales from before."
He said the fact that it was the end of the month and that there wasn't a car sale promotion for about four months may have been responsible for the response by customers. "Probably that stirred some interest…I don't know whether the election coming up [is also responsible], you know a lot of things could spur it on," he said.
"We are also giving a special today…if the person goes through the bank we will deposit $1,000 or in some cases $3,000 towards their deposit," he added.
Fantastic response
Speaking to this news site, Managing Director of Nagico Insurances Shan Mohamed said the response from the general public was fantastic. "We're seeing a steady flow of persons from 9am until now and I am sure it will continue until 2pm," he said.
"So we're quite pleased and the car dealers are quite happy. The indication from the dealers is that when they compared this with other car shows there is more activity here today," he said.
Mohamed added that this is Nagico's way of saying happy Mother's Day in advance. "We've offered a flat premium of $500 irrespective of the value of the vehicle. The policy comes with increased benefits as well," he said. "We want to thank the community for supporting Nagico and we want to give back."
Pretty busy all morning
Speaking on behalf of Scotiabank, Branch Manager Ryan L. Best said there had been a steady stream of persons going into the bank, which though was not opened to the public, was facilitating the processing of applications for car loans on the spot.
"It has been pretty busy all morning. We've had persons sitting waiting to be seen so we're very pleased with the turnout so far," he said.
See previous article published on April 28, 2015:
Scotiabank & Nagico offering big 'deals on wheels' for Mother's Day
- 100% financing, low interest rates, $500 for comprehensive insurance coverage on any vehicle
ROAD TOWN, Tortola, VI- One hundred percent (100%) financing, 72 months payment terms with low interest rates and $500 flat insurance rate for any vehicle purchased are some of the incredible offers that will be available at a pre-Mother's Day car sale that Scotiabank and Nagico Insurances have teamed up for.
The promotion is slated for Saturday May, 2, 2015 in the Courtesy Car Rentals parking lot across from Scotiabank main branch on Wickham's Cay, Tortola.
Sarah Hatcher, Compliance & Money Laundering Reporting Officer at Nagico who was standing in for Mr Shan Mohamed who is on leave, said two of the biggest organisations have joined forces to throw a big cars sale just before Mother's Day. She said the two entities have managed to get a number of garages on board.
"Scotiabank will be offering 100% financing and low interest rates and Nagico will be offering heavy discounts on insurance premiums," Ms Hatcher said.
In fact, Nagico will be offering comprehensive car insurance coverage for just $500 for every car brought as part of the sale, regardless of the value of the vehicle.
There will also be a raffle where lucky persons purchasing a vehicle as part of the promotion could win free car insurance for the year.
Olanzo A. Boynes, Home Finance Specialist & Auto Finance Specialist at Scotiabank BVI, said Scotiabank will be offering100% financing and up to 72 months payment terms at 6.95% interest rate. "So we are very aggressive in that regard and then Nagico comes with their magic and provides five hundred dollars flat rate for insurance and an opportunity to win a whole year coverage, so all around I think we have a good product that we are going to put out there for our moms."
Mr Boynes said Scotiabank has been looking at opportunities to bring customers and the bank together to offer them something special "so when we met with Shan [Mohamed] they were all eager to get on board so we decided to have this for Mother's Day. So it gives us an opportunity to go out there and say here is something for you."
Overcoming challenges
Noting that the economy isn't exactly booming and persons may have challenges purchasing a vehicle, Ms Hatcher said the bright side is that a recovery may be coming and hence persons can have some confidence in making that car purchase.
"We obviously recognise the challenges that people are facing in these times…We can see building going on, road works going on…a new cruise pier…This may be the time to buy a new vehicle with the expectation that a recovery may be coming.
"But we understand that a car purchase can be an expensive one and that is why we are joining together to make a particular offer at a particular time. We understand that times are still challenging and we want to work together to help the community," Ms Hatcher stated.
Meanwhile, Mr Boynes said Scotiabank will also be offering financing for used vehicles during the promotion "with same hundred percent financing but up to 60 months payment terms".
He noted there would be no restriction on financing on the types of vehicles, whether high end or low end.
"The only restriction as far as the amount of financing is basically if you could afford to purchase the vehicle you are trying to find.
"So we are not going to restrict you and say you can only purchase a vehicle that is up to forty thousand. A lot of vehicles these days, especially if you are looking at new ones, are way more. So we are going to help you through the process and see what price range may be more suitable."
Potential customers are advised to take full advantage of the promotion on Saturday May 2, 2015 and come equipped with two forms of ID, job letter, last two months' payslips and to know exactly how much they may wish to make as a down payment to add equity to the vehicle they may wish to purchase.
Those requirements apply to both expats and citizens of the VI.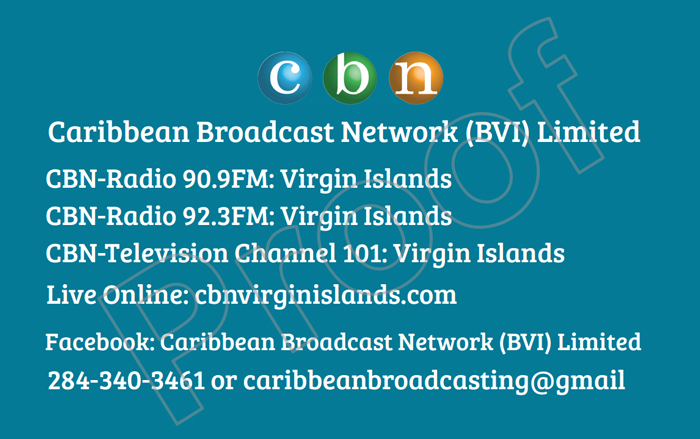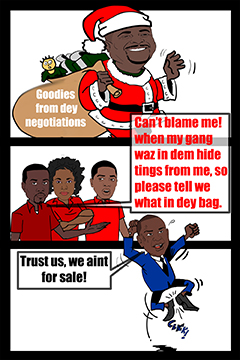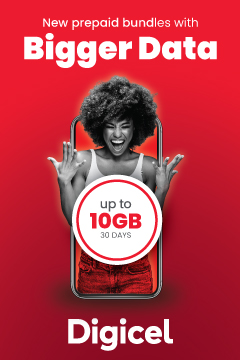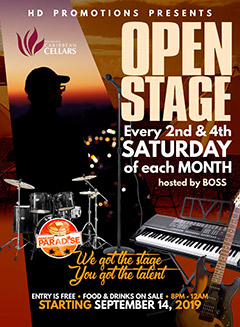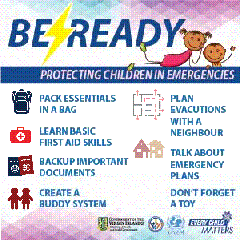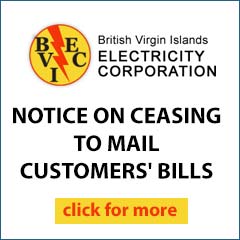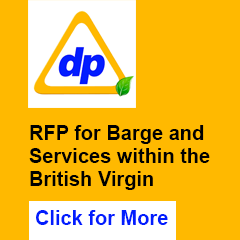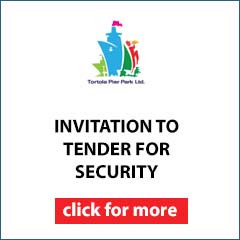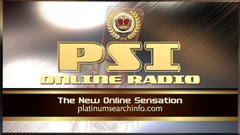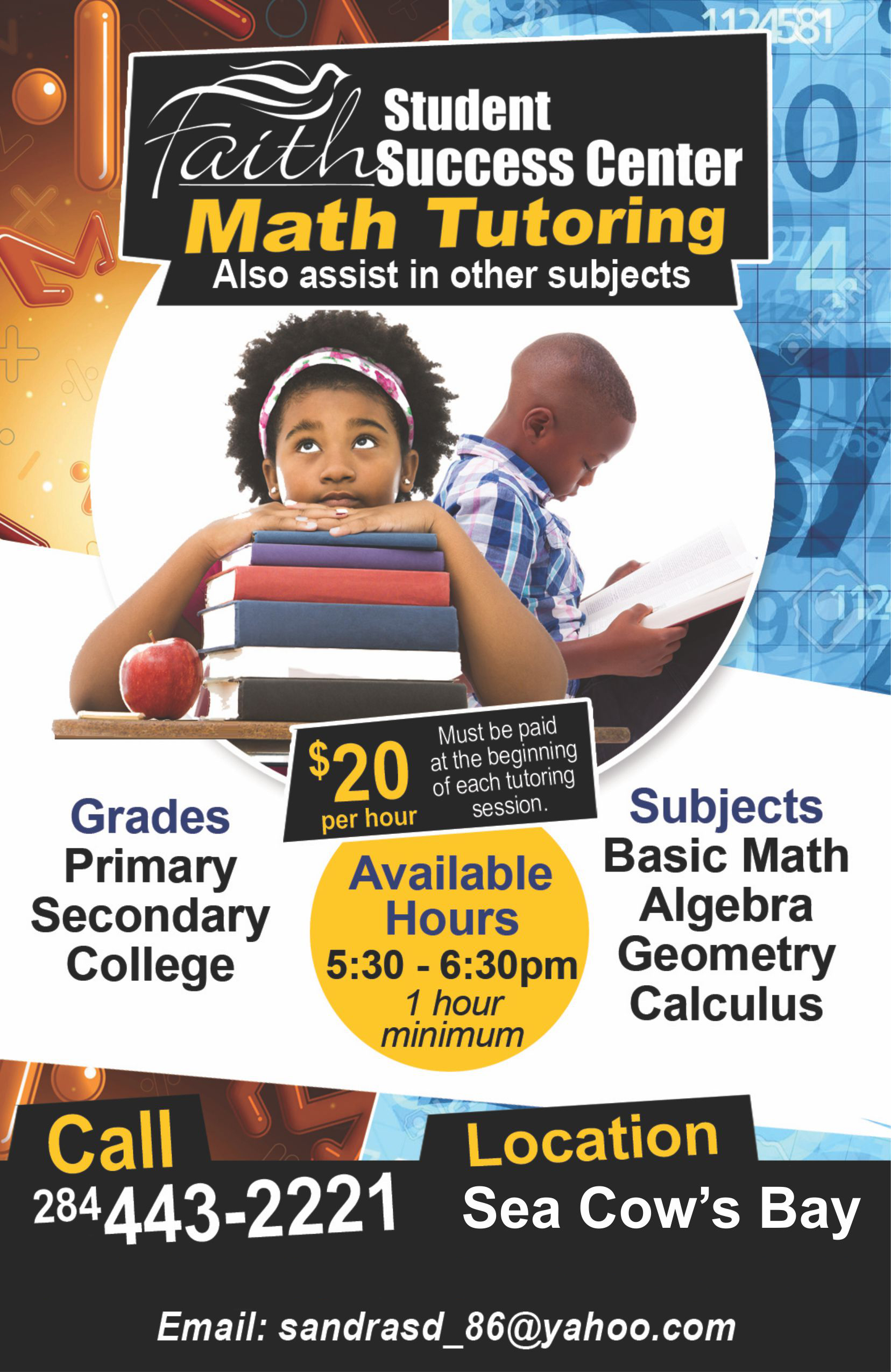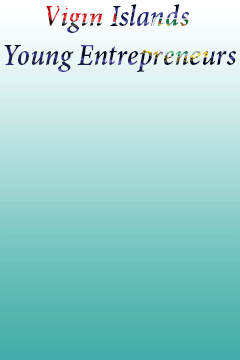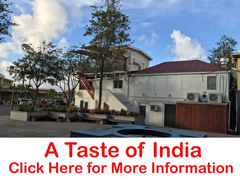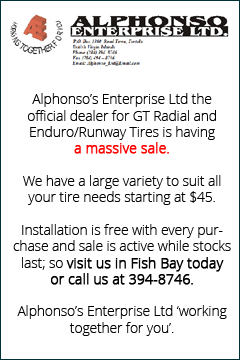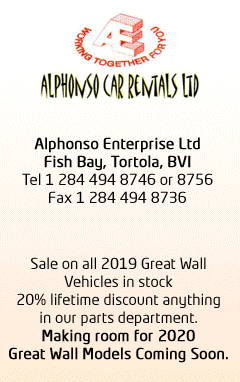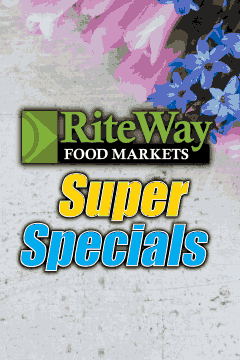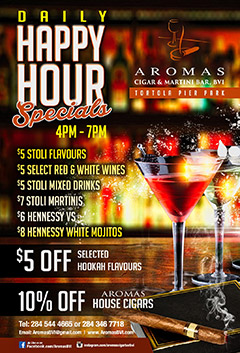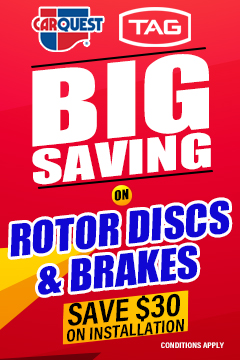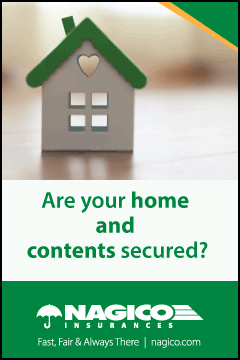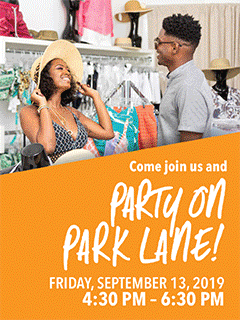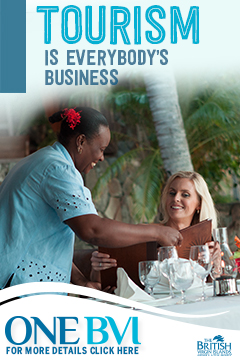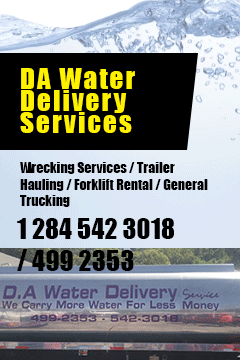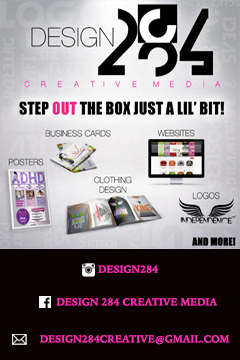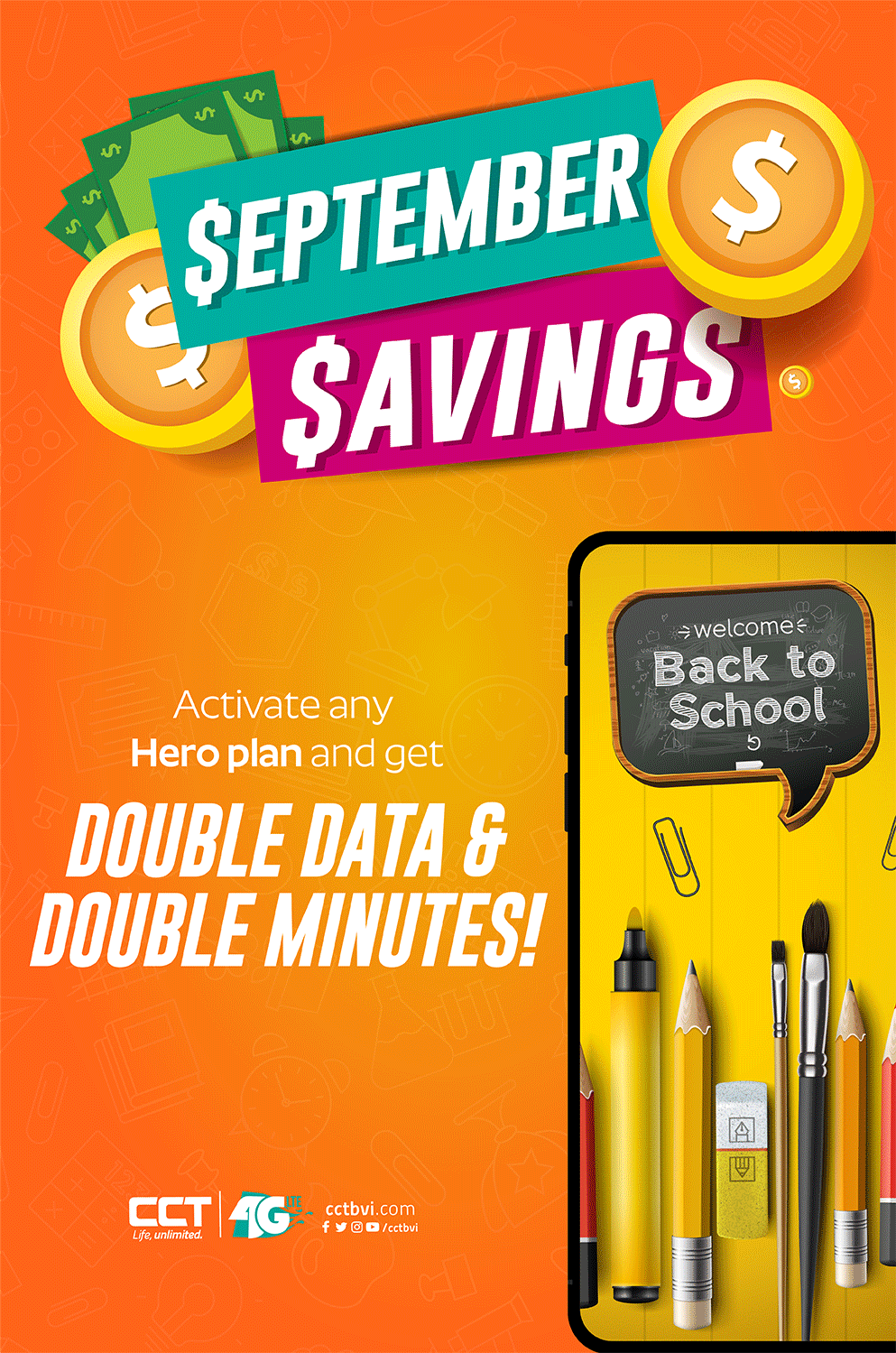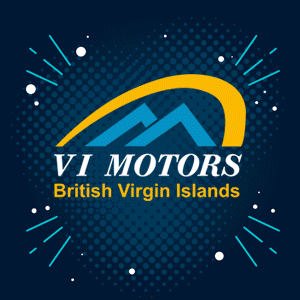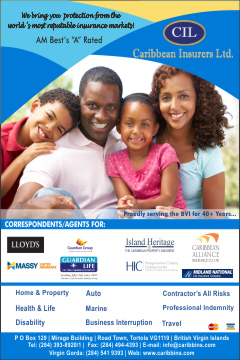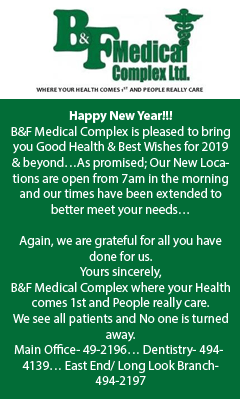 Disclaimer: All comments posted on Virgin Islands News Online (VINO) are the sole views and opinions of the commentators and or bloggers and do not in anyway represent the views and opinions of the Board of Directors, Management and Staff of Virgin Islands News Online and its parent company.