'Sometimes projects fail; airport expansion killed airline'—Premier
-says Govt. knew risks ahead of BVI Airways deal
ROAD TOWN, Tortola, VI – Minister of Finance, Premier, Dr the Honourable D. Orlando Smith (AL), has finally attempted to come clean on the BVI Airways fiasco which cost the Virgin Islands (VI), some $7.2M—money still to be recovered—and has said, it was the expansion of the runway at Beef Island, which caused the company to begin to fold.
Offering no apologies, Dr Smith today, January 15, 2019, told lawmakers in the House of Assembly (HoA) government entered into the Agreement with Castleton Holdings to bring about a BVI Airways, in order to boost the tourism industry.
Airport Expansion
Finally providing a 'comprehensive report' on what transpired that led to the loss of the $7.2M dollars from the coffers, Dr Smith said in 2016, BVI Airways submitted a complaint to "Government, regarding our plans to expand the runway at the airport."
According to the complaint, "our runway expansion plans undermined BVI Airways ability to raise capital from investors because a longer runway would mean competition from legacy carriers…BVI Airways claimed many of its potential investors were no longer interested in the venture if they had to compete with these larger airlines… From this point forward, the project began to slowly unravel."
Smith told Legislators in the HoA, "BVI Airways still had to pay for flight and ground crews, service their debt and pay for other expenses – but had no revenue and no access to new investors… Put simply, the company was running out of money….BVI Airways came to Government asking for additional money from us."
No Path Forward
According to the Finance Minister, "Government could see no path toward responsibly increasing our commitment."
As such, "…the best we could do, was bring forward to payment schedule of the 7 million dollars we had committed to provide… We did so in the belief that it would be sufficient to get BVI Airways up and running, at which time we hoped that revenue from ticket sales combined with renewed investor interest would make the company viable….As it turned out, that goal was never reached."
Dr Smith was adamant, the money was not put into any person's pockets, "Nobody got rich off this project."
Paid Pilots, etc
Dr Smith insists, the $7M paid over to BVI Airway was in fact spent, paying salaries to pilots, flight attendants and ground crews. 
"It was spent with consultants and lawyers to secure the complex regulatory approvals required to begin operations… It was spent paying off debts to banks that provided the financing to acquire the two aircrafts."
He said,  "that is not to say that there is not blame to go around…There is, after all, one great unanswered question about this whole saga, which why BVI Airways began this project when they had to know that we intended to expand the runway, which would eventually mean competition from larger carriers."
Knew Risks
An unapologetic Premier said however, "what I can tell you, the people of the BVI is simply this - your Government entered into this project with full knowledge of the risks, but also a sincere belief that those risks were worth taking…No Government can effectively serve the people of the BVI if it is not willing to take risks."
According to Dr Smith, "when we built the new cruise ship pier – it was a huge risk….When we built the new hospital – it was a huge risk," and spoke too of the establishment of the community college.
He conceded however "not all the risks Government taken on have worked out, sometimes projects fail.  Certainly, that appears to be the case with BVI Airways."
Dr Smith said the project had come with a promise of doubling the amount of persons landing in the Territory.
He told members of the House that in September of 2014, the VI Government was presented with a Feasibility Report in September of 2014, which predicted that over a three year term the venture would result in net cash flow of some $2.6M and over a longer five year term, produce a net cash flow of approximately $10.5M.
He said "In other words, this study found that if Government was willing to provide initial financial support to BVI Airways to get up and running, then within a few short years the company would become profitable and could operate without further taxpayer funding."
Dr Smith insists too that "most importantly, the report, which was conducted by a highly respected industry expert, projected an increase of roughly 450 thousand air passengers per year to the BVI – more than double the existing air passenger volume at the time."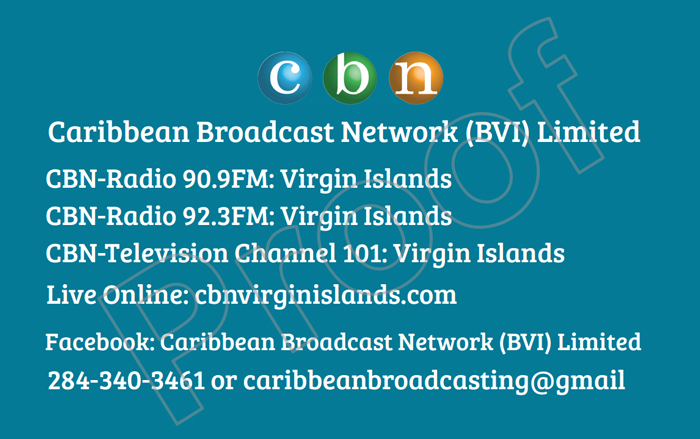 Parse error: syntax error, unexpected T_STRING, expecting T_VARIABLE or '$' in /data/web/virtuals/37199/virtual/www/domains/virginislandsnewsonline.com/templates/ads/ads_inner_sidebar.php on line 559