Losing our loaves & fish beneath the trample of Trumpism
- Truth for the Youth-BVP.com… Saturdays 6pm – 7pm on ZROD 103.7FM & ZVCR 106.9FM
By Alred C. Frett

Looking out for others may help us find ourselves
We cannot solve problems we choose not to understand and when we listen to the noise and complaints from the more fortunate, we fail to realize that more youths have been seeking honest employment than the sum total of those begging, stealing or doing illegal actions to make ends meet or convince themselves they matter… Maybe our own greed & lack of empathy is now the problem.
We are quick to dub them 'a lost and hopeless generation' while we find comfort in pretending that we were born big, good and near perfect… Fact is we were often as bad or worse than these youth and if we can change, so can they… Time has come to replace the accusations and condemnations of our youth with genuine efforts to understand and improve their circumstances.
For over a year we have been stuck in a slow pace recovery where things cost more than they should and jobs are harder to find – especially for females… However, those in power see ships in the harbour as automatic solutions and rejoice more than Slave Traders without knowing whether it's for better or worse – Seems our vision has narrowed and we continue to suffer from House 'Nigeritis'.   
Our People did not invent the problems of today – They did not manufacture guns of produce cocaine so our youth have been caught up in the trickle-down influences from the international scene where the quick buck is seen as evidence of success… No one shows empathy or tries to explain that such actions are merely preludes to lost lives as they populate prisons and graveyards.
When Leaders use personal vendettas to destroy local opportunities
We are fortunate to have a Community College; however, we do not possess higher Educational Institutions that can provide the graduates we need to meet the requirements of our Country. Consequently, we must educate our people externally or import persons to fill these positions, whatever the process, the end result must be, meeting the needs of the people and territory.
Too often our leaders failed to understand this and have instead created impediments and hardship based on personal agendas and vendettas that do more harm than good to the people's needs… An example of this happens where Professionals are forced to be locally registered before they can apply for consideration and even if approved, this can be nullified at whim by another Minister.
Furthermore, the governments' practice of stealing these recruits away from the businesses continues even as they and self-interest associations, collect monies for these frustrated efforts… This corrupt and inept practice has been forcing local businesses to be held in a state of limbo whereby local services and related local job opportunities are killed or prevented from being filled.
In lots of instances, this seems to be externally influenced and hard as we pray & wish for solutions, we cannot separate our 'Todays' from their 'Yesterdays' or understand why those in authority insist on derailing our 'Tomorrows'.  Such behaviour subjects us to the mercy of democratic dictatorships at home & abroad, thus making the freedom to determine our own destiny increasingly elusive.
Keeping face as Trumpism stomps across the BVI
No wonder Persons failed to recognize the dangers of Donald Trump – They saw him as being there rather than here so they reasoned his antics would not affect them - They were wrong… As President of the United States and de facto leader of the western world, wherever & whatever he does affects us here; especially those values based on White Supremacy and Black Suppression.
Today, his intent to end "birth right citizenship" for the children of non-American citizens; no matter if they are born on U.S. soil, poses a direct threat to us… This veiled attempt against Obama and other blacks would cripple the 14th & 15th Amendments of the US Constitution and mortify those who fail to love themselves and would rather trade their birth right for the elusive American Dream.
These Amendments were made to provide a semblance of Justice and Rights to freed Slaves but you may remember Ziggy Marley, Tiger Woods, Clarence Thomas and Kanye West joining Trump to disown their Slave Roots once they were married into the Slave Master's race… No wonder Trump regard us as too stupid, ignorant and poverty-stricken to be worthy of human dignity and equality.
No one should be surprised when Donald Trump's fixers and insiders admit to him calling us stupid, calling our homes & countries 'shitholes' and refusing to let us win at contests after we have done everything right… However, what goes around comes around and Mr Trump should beware of Gallows he builds since his Wives are Immigrants thus making his Children just as guilty.
Loaves & Fishes vs Racists Flags and Political Starvation
It is true that some slave descendants are ashamed of their history just as racists dislike being called racist, thieves dislike being called thieves and liars dislike being called liars… However, their actions speak louder than their words and facts will not be denied… For decades some have used official flags to send coded messages of racism & hate as being their enduring legacy.
As we learn of major roles played by the US, UK, Denmark and others in support of slavery, oppression and taxation without representation, we expose and resist the expressed message of bigotry & racism in their flags… subsequently, Confederate Flags no longer fly in the US, nor UK Flags over Boston, nor Apartheid Flags over South Africa, nor Denmark's Flag over the USVI.
Yes, we may still be an oppressed people but we know right from wrong and not all are too ashamed to recognize and apologize - Kanye finally admitted to being used so he changed his mind and stepped back from things he said and the damage he did… As a start, he donated $126,000 to a Chicago candidate who focuses on Police reform and mental health care for African-Americans.
They may slander us but we possess a tenacity to survive and the unequal ability to succeed - All we lack is understanding that the journey begins in our heads and not our guts… We have learnt enough about the Jews & Hitler to know that Trump sees us through the eyes of Hitler but if we know our own History, we would know that Jesse Owens publicly proved Mr Hitler wrong.
We are facing similar challenges as we leave the Hurricane Season and move into Election Seasons all across the world… The Fevers are high and Public Purses low but even as Parties split apart, Persons are fighting tooth & Nail for what they claim to be empty Cookie Jars… They all bear collective responsibilities; so, what are those new internal differences or are there hidden agendas?
If judging persons by their ability to help themselves is a measure of helping others that would not speak well for the government's buildings, roads and schools and, with so much to be done and so little funds, where is the plan?  The preaching is over and there is a multitude to be fed so, unless we find and multiply 5-loaves and 2-fishes, we are all for some serious political starvation.
 PS: I will continue addressing some of your Questions & Comments on Live BVP Radio Programs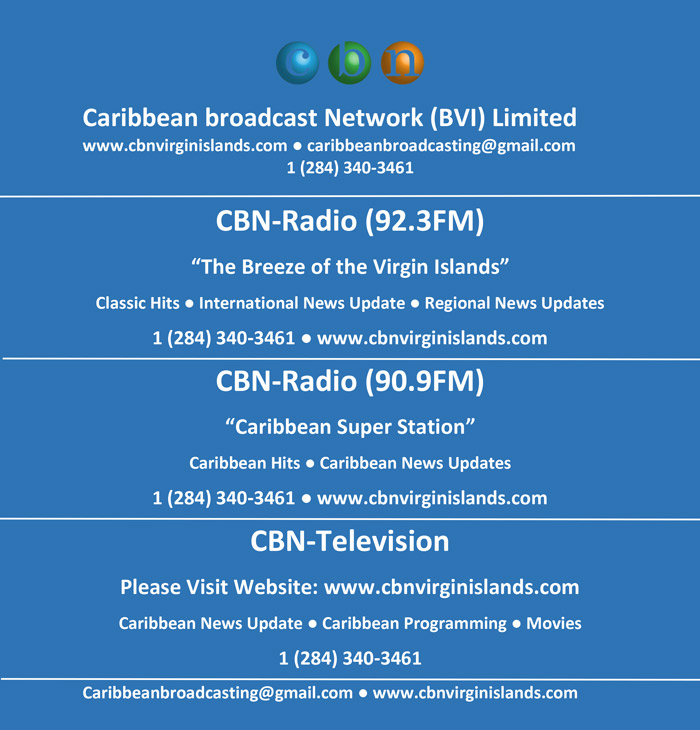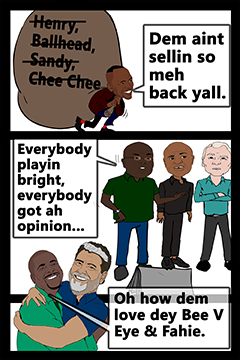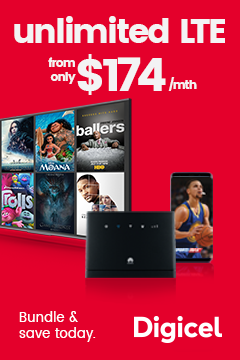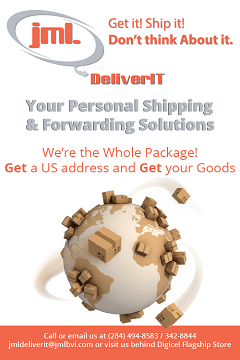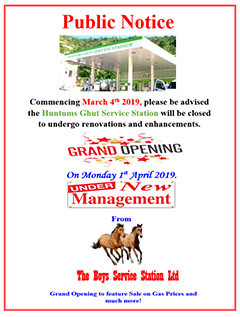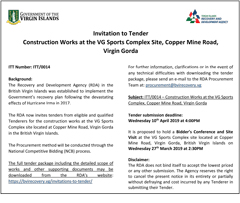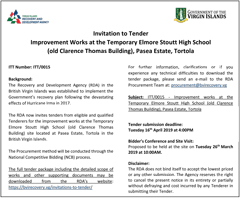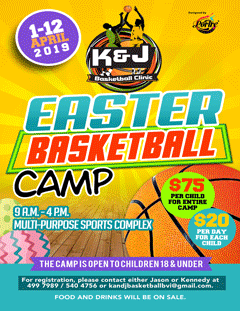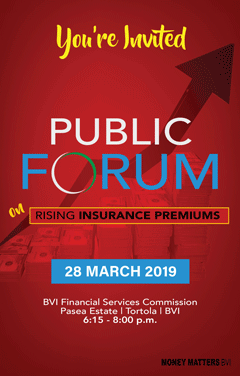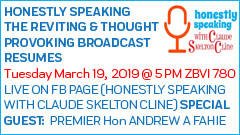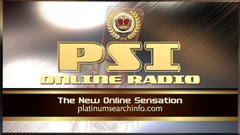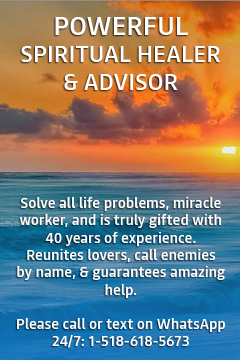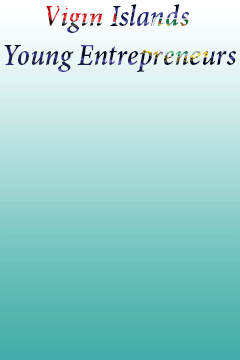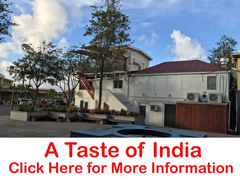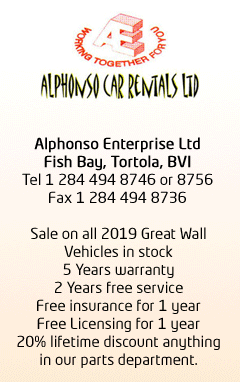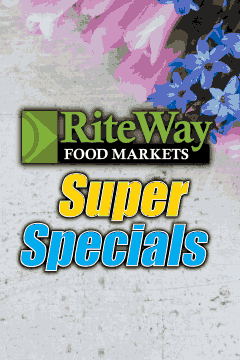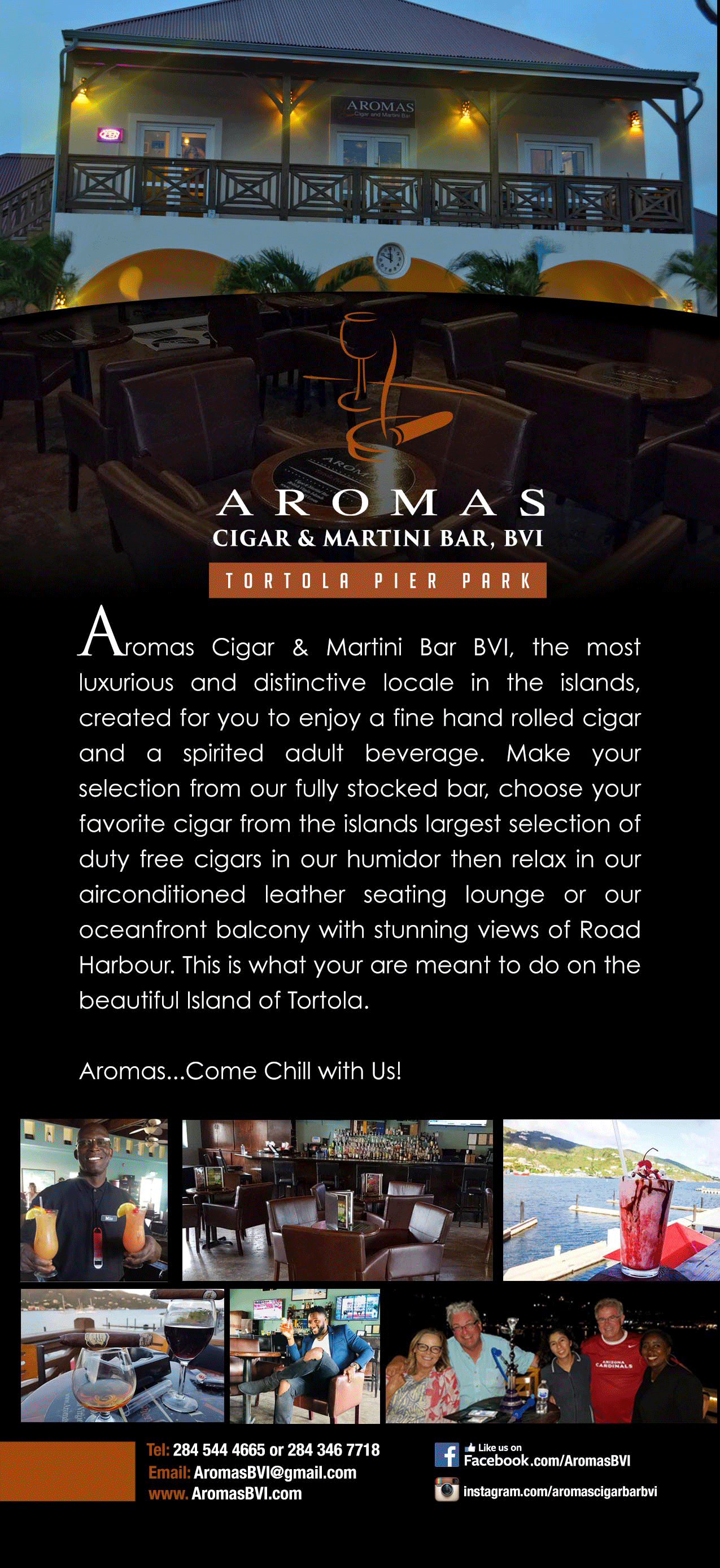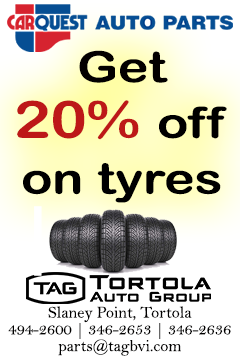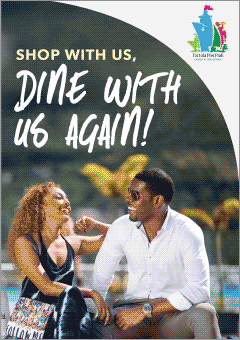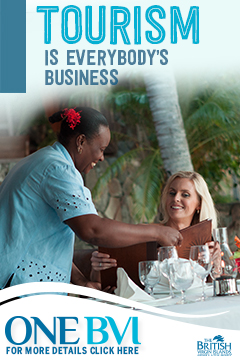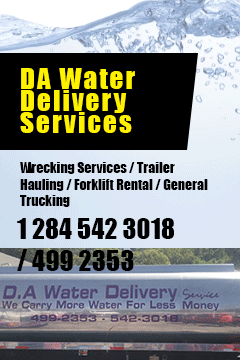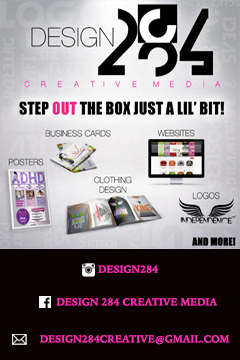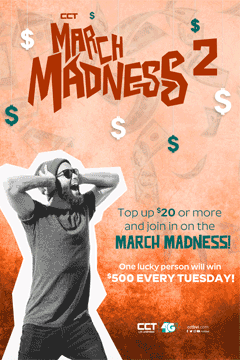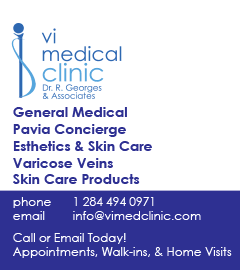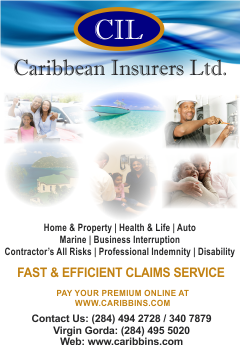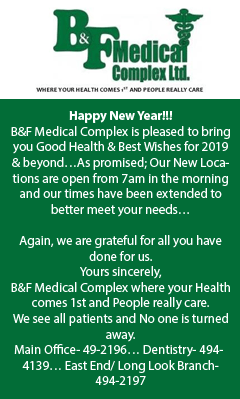 Disclaimer: All comments posted on Virgin Islands News Online (VINO) are the sole views and opinions of the commentators and or bloggers and do not in anyway represent the views and opinions of the Board of Directors, Management and Staff of Virgin Islands News Online and its parent company.