Enid Scatliffe PTA President not pleased with hasty resumption of classes
ROAD TOWN, Tortola, VI - Now that the dust has settled (no pun intended), the all clear has been given and students are back at class at the Enid Scatliffe Pre-Primary School in Road Town following the discovery and clean-up of a rat infested ceiling, many might have expected that all is well.
Not so says PTA President Shevone Findlay who related that she was "not satisfied with the time frame that was given to address [the] issue."
The head of the school's PTA expressed that there were significant health concerns that remained given the fact that the ceiling panels were exposed to various chemicals and moisture and put back in their place subsequently.
"Sanitization is not a drying process," related Ms Findlay, "so sanitization is adding more moisture and we still could not confirm whether the ceiling wood was treated wood."
The issue of appearances was also something that weighed heavily on her mind as she related her concerns to this news site. She noted that it might appear that she was 'bringing up the issue' even after it 'looks or appears to be fixed' but she felt that the health of the students and teachers at the school were more important than appearances.
According to the PTA President, "The sanitising of the classroom was superb…" however, it was the process in which it was done and the timeframe in which it was executed that most troubled her and other parents.
"The children didn't need to come back so quickly, teachers are still not satisfied that they had to come back so soon," she added, "you can still smell certain chemicals in the air."
Ms Findaly further related that some parents have resorted to keeping their children at home because they were experiencing certain 'medical conditions'.
"If you are going to tell me that [the ceiling] is too old for [air conditioning], then for you to have a rat infestation episode, [then] take [the ceiling down], how can you tell me that they are good to go back up?" she questioned.
Protocol induced silenced?
Some of the teachers, Ms Findlay explained, were not speaking about their concerns because they were "in a mode of losing their jobs and being a civil servant".
But she questioned this as well by asking, "How can you be a civil servant and you don't have a voice to talk about your own healthcare?" "They are looking at following protocol," she continued, "protocol was followed but how can you just sit back and say that it is ok?"
Ms Findlay described the entire episode as a 'sweep under the rug' and felt parents were being pacified with the speedy restart of classes at the school, "it looks like it is going to take time because bacteria needs time," she said.
"You are going to only see it when a teacher or child becomes infected," she stated, "and that is my big problem."
The PTA President felt that the students and teachers could have been given at least a week away from the school to allow for the ceiling to be aired out properly. She also claimed that roaches were seen crawling around the classrooms after the sanitization process had been completed and this upset her even further.
She insisted that she was not trying to aggravate the issue, but rather she was simply attempting to be a voice for persons who were either too timid or felt intimated into silence on the issues surrounding their health and the health of the children at the school, both for the present and future.
"There are still empty slots [in the ceiling] in these classrooms," Ms Findlay related, "everything is not put back up… you can see the expression on teachers' [faces] but they just have to go ahead and do what they have to do."
Many parents, she also noted, had no choice but to bring their children to the school because relocation was not an option that they could readily entertain. She also rubbished the excuse that there was not enough money to resolve the issue of a temporary alternative location for students to occupy while the issue was being resolved at the school. "It's pure nonsense… I don't' see why it looks like a difficult issue and I'm not pleased… I'm not pleased… parents are not pleased [and] teachers are not pleased," she expressed. The PTA head also said that many parents and teachers had called her expressing their concerns at the reasons for the resumption of classes so soon after the sanitization exercise.
"How can you tell me within a week that it's ready, how? It doesn't make sense to me… if I'm wrong then that's it… I'm wrong," she said. Ms Findlay also felt that because there were no visible signs of infection with students at the school authorities may have assumed that all is well, but she was quick to note that airborne bacteria are not visible to the naked eye.
Ms Findlay stressed that she was not trying to make a name for herself or bashing anyone and could not understand how officials might want her to leave the situation alone because it 'appears fixed'. "Protocol has nothing to do with health," she added.
The PTA President was hopeful that it would not take a disaster to occur for officials to react to the situation at the school and said this was what she was praying for.
"If you're going to turn a blind eye to some children that just came out of 'day care stage'," Ms Findlay said, "then to me you're foolish."
When contacted, Principal of the school, Ms Valerie Welsh said, "…the issue has been quite tough and I think it's time for us to move on."
This news site's queries to Acting Permanent Secretary in the Ministry of Education, Dr Marcia Potter were forwarded to Acting Chief Education Officer Mrs Jillian Douglas-Phillip who was unavailable for comment up to post time.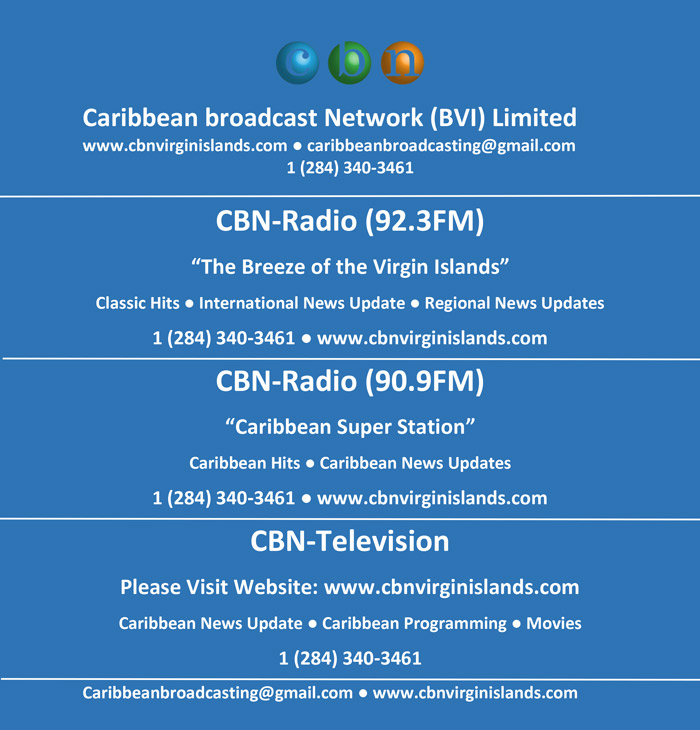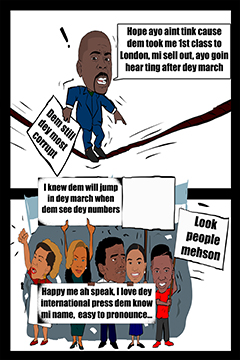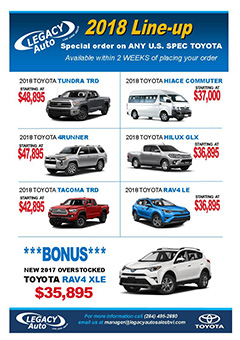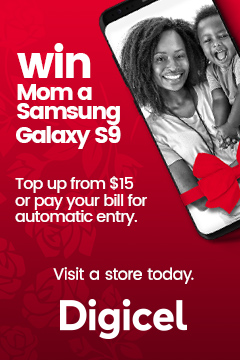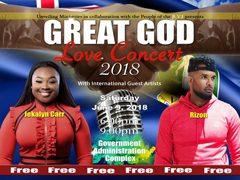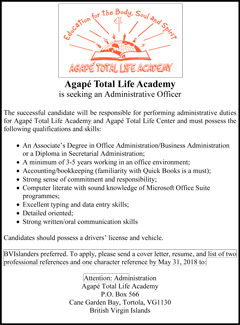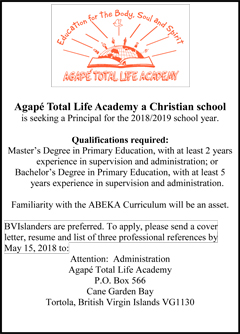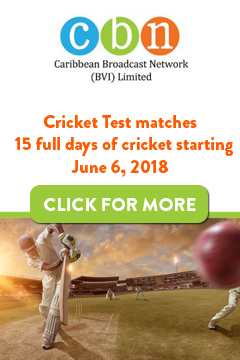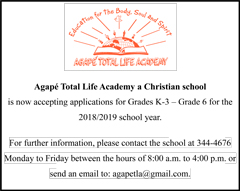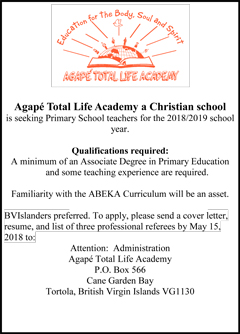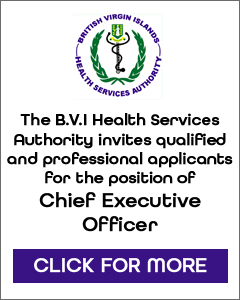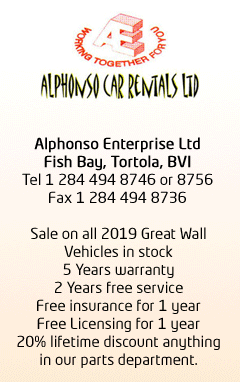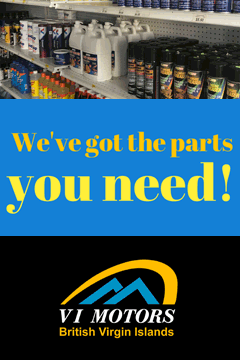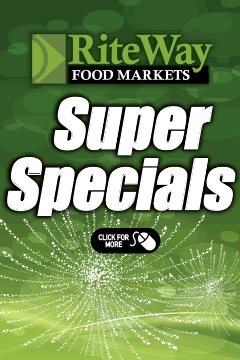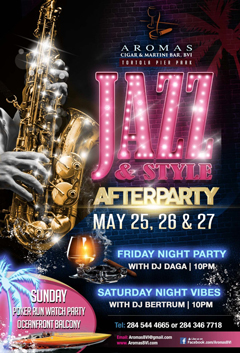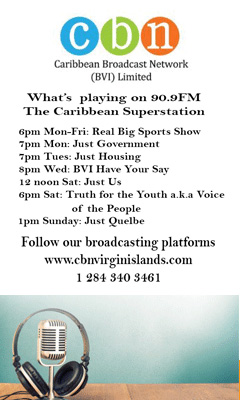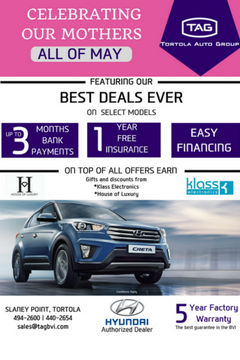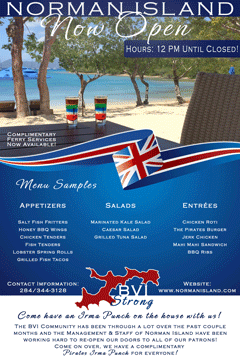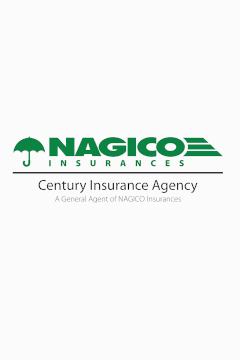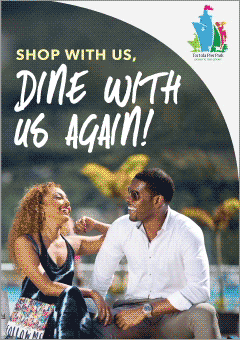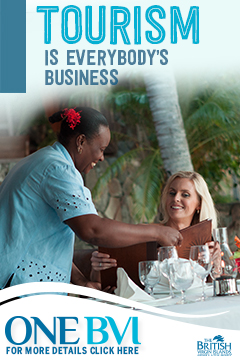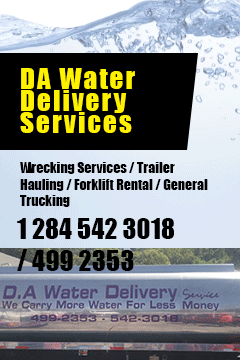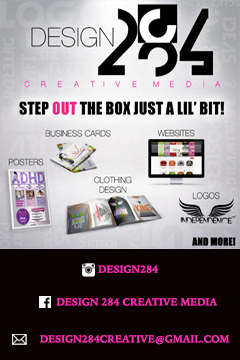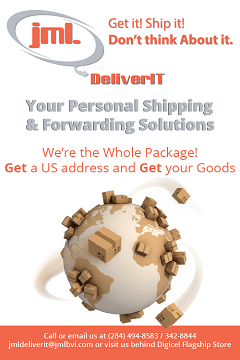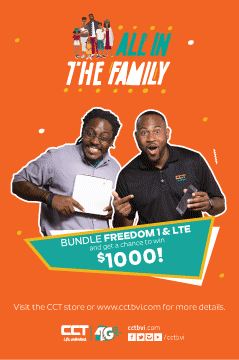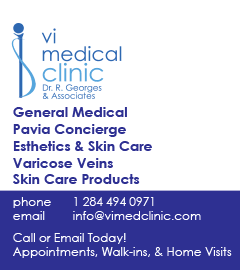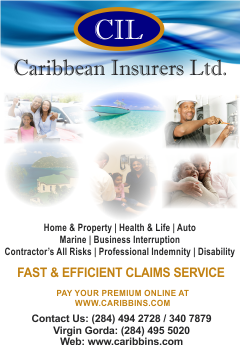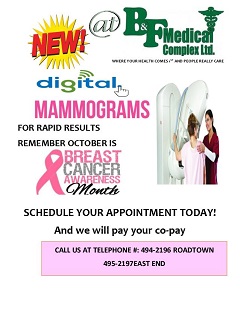 Disclaimer: All comments posted on Virgin Islands News Online (VINO) are the sole views and opinions of the commentators and or bloggers and do not in anyway represent the views and opinions of the Board of Directors, Management and Staff of Virgin Islands News Online and its parent company.